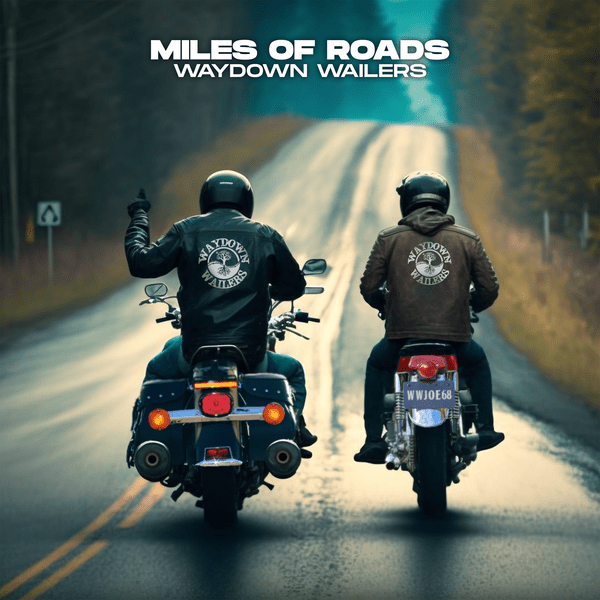 Way up north, right at the US-Canadian border, you stumble upon a barn oozing with sounds of bluesy outlaw swamp rock. Well, come on in—and meet the Waydown Wailers. Yes, you've just stumbled upon brothers Dave and Christian Parker rehearsing, jamming, barking, and harmonizing their way through a diverse set of songs, swung together over Mike "Scruffy" Scriminger's drums, Conner Pelkey's rollicking bass lines, and Joe Thomas's clever keys.
Since their formation in the early 2010s, this band of seasoned musicians have held their integrity and intention to be more than "just another Syracuse band." With the release of three full-length albums on Woodstock Records, they've proven their talent, grit, and flexibility as a group of collaborating creatives. Their highly approachable and diverse blend of genres has landed them gigs opening for bands stretching from Lady Antebellum to The Charlie Daniels Band, The Spin Doctors to Rusted Root, and Collective Soul to ZZ Top. But what continues to draw fans to their music is their insatiable exploration of story and sound. They'll jam out all bluesy over political topics. Chant out songs about road-tripping. There's nowhere they won't go, and no way they won't try to get there. So jump on in: check out their recent releases leading up to their upcoming album Miles of Roads—and be sure to catch a show where the Waydown Wailers wander and roam.
Flip the ignition, give that throttle a tug, and turn the volume up on Waydown Wailers' latest single, "Motor Scooter." This rock bluesy tune rips with the band's signature playfulness, with front man Dave growling and howling out scenes from the life of a motorcycling journeyman. From a groovy ensemble of drums, organ, and slide guitar, the song seamlessly slips towards psychedelic notions—the ecstasy of the ride. Before the end, we regain our original rock bluesy balance and zoom on steadily down the road toward their next adventure.
Let's tease this tomfoolery with a little more gas—provided by the music video for "Motor Scooter." In this jolly and mischievous flick, we find band members Dave and Joe out on the run. Chased out of a bar, they hop on their bikes and ride off smiling into the crisp Upstate NY autumn colors. Along the way, they catch drummer Scruffy playing drifter on the roadside and comically leave him smelling their exhaust. Go ahead: push play and see if you can keep up—or better yet, keep from cracking a grin.
Follow Waydown Wailers:
http://www.waydownwailers.com
https://www.facebook.com/waydownwailersband/
https://twitter.com/WaydownWailers
https://www.instagram.com/waydown_wailers/