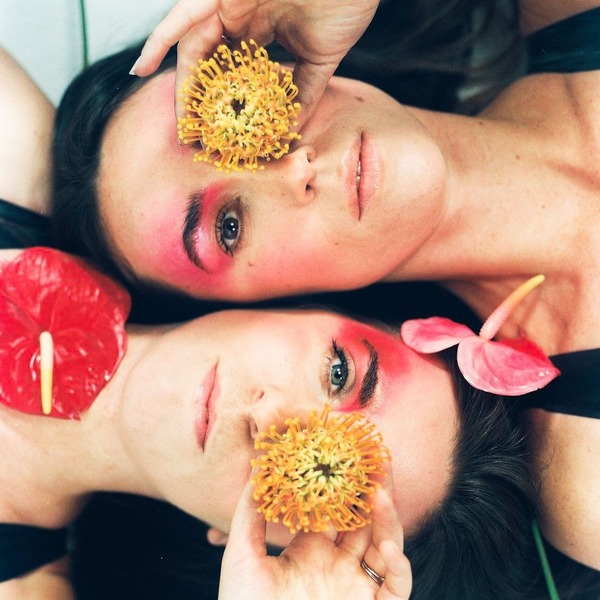 @skopemag news – thursday – march 30, 2023 @ 1 am est
https://www.facebook.com/SkopeMag/
https://twitter.com/skopemag
https://www.youtube.com/@skopetv2
https://www.instagram.com/skopemag/
APP – Apple iTunes –
https://itunes.apple.com/app/id1465224822?mt=8
@skopemag APP – Google / Android –
https://play.google.com/store/apps/details?id=hr.apps.n207414718
Support @skopemag –
https://www.paypal.com/donate/?hosted_button_id=3APKAKT8K6ETW
Scowl bloom on new single "Psychic Dance Routine", share video
Just nine days away from their highly-anticipated EP, Psychic Dance Routine (Flatspot Records), Scowl share the title-track in what marks one the band' most vulnerable and pivotal songs yet. On "Psychic Dance Routine", Scowl emphasize their capability of writing a striking indie-alternative song filled with breathy vocals, lush melodies, and a fundamental introspective for the entire EP. There's an innate sense of cool to the track, channeling acts like Sonic Youth and Hole, as vocalist Kat Moss grapples with identity-driven lyrics over vitalizing guitar lines. The video for the song follows the storyline set with previous singles "Opening Night" and "Shot Down". Directed by guitarist Malachi Greene and choreographed by Bridget Smith, it's a stunning visual that you can watch here now.
SONS ON FIRE Release New Single "Collapse" via Curtain Call Records
Sons ON Fire release new single "Collapse" along with the official lyric video to all major platforms via Curtain Call Records. The single was produced and mixed by Joe Marlett (Blink 182, Switchfoot, Foo Fighters, Queens of the Stone Age).
"We feel this is the most wide appealing most commercial song we've written. It sheds a light on life's everyday problems and how suicide is not the answer. Everybody has their own problems and issues and we just want everyone to know that help is just a phone call away. You are not alone," says the band's drummer Bill Nychay.
DEFIANT Releases New Single "Ignite the Sky" + Official Music Video via Curtain Call Records
Defiant released their latest single "Ignite the Sky" to all major platforms via Curtain Call Records along with the official music video. The single was produced, mixed and mastered at Atrium Audio in Lititz, Pa. The band is set to release their third EP in 2023.
THE BACKSEAT LOVERS SHARE COLIN LEPPER-ANIMATED VIDEO FOR "SNOWBANK BLUES"
Colin Lepper explained the making of the video, saying, "Creating this video for The Backseat Lovers was an absolute joy for me and a true labor of love. The trust and creative freedom I was granted every step of the way was so liberating, and having such a powerfully emotional song at its core really made this a dream project. I first fell in love with stop-motion when I was 14 by doing just this, making music videos in my bedroom to songs that inspired me, so to get to revisit that format years later with such a talented group was a very special experience. I hope the attention and care that went into every frame of this video results in something that people can connect with, and does this beautiful song some justice."
THESE BEASTS unveil new video single 'Cocaine Footprints'
THESE BEASTS release a dashing video for the track 'Cocaine Footprints' as the final single taken from their forthcoming new album "Cares, Wills, Wants". The crushing new full-length from the Chicago sludgy noise rock trio is slated for release on April 21, 2023. Please find album details below.
GOODBYE KARELLE SHARES FIRST SINGLE / VIDEO "MOONROAD"
Today marks the debut of Goodbye Karelle, a new musical project led by singer-songwriter, actress, and poet Karelle Tremblay. "Moonroad" is the first single from her forthcoming debut album Hugh Greene & the Lucies Made Me, which she wrote and brought to life alongside Quebec producer Jean-Philippe Levac.
Ken Burns Ye Gods! Guest Out Now Tim Gunn Next Week
Today acclaimed television producer and playwright Scott Carter released a new episode of his new podcast, Ye Gods! with Scott Carter. In each weekly episode, Carter discusses personal faith, religion, and spirituality with his guests, plus his editorial "In My Homily Opinion" which poses ethical questions for listeners. Carter deep dives into how we all make sense of life with comics, musicians, writers, and faith leaders.
BLACK THOUGHT & EL MICHELS AFFAIR SHARE NEW SINGLE "I'M STILL SOMEHOW"
On the track, dreamy blues guitar wraps around soulful harmonies as Black Thought launches into tightly woven verbal tapestry punctuated by observations such as "If it's the last dance, with that said, it's the last chance to evolve." His breathless rhymes never relent, gliding atop the soulful soundtrack-worthy production
Canada's SOVEREIGN COUNCIL Dig Into The Past With New EP " World on Fire" Out May 2023; Unveil Music Video For Title Track
"This song was chosen as a single because everyone in the band felt it to be one of the stronger songs on this release. It has an edge to it while still being very accessible to a wider audience compared to our previous releases. Each one of us takes a different meaning from the song itself and we hope that our listeners will enjoy it just as much as we do. We simply want people to enjoy the ride."
LACABRA Release Video For "Human Quilt"
The ferocious metal quintet LACABRA have unleashed the music video for their new single "Human Quilt". This intense offering is fueled by fast-paced guitar rhythms and intricate leads, along with fierce harsh vocals and thundering percussion. "Human Quilt" is a brutally heavy track that delves into sinister cults and deadly corruption.
"'Human Quilt' explores the gift of choice and the consequences of manipulation and deceit. The use of religion as a dogmatic power tool and its connection with the madness that drives the agenda eventually into a mass grave. No one wins."
Georgia Announces New Album Euphoric // Out July 28 via Domino
Today, Georgia announces her return with her incredible new album Euphoric; co-produced by Rostam (Haim, Carly Rae Jepsen, Clairo), it marks the first time that Georgia has worked with another producer on her own material. The result is her dynamite third studio LP, featuring ten songs that vibrate with energy and is set for release on July 28 via Domino.
Ghost Hounds Release Captivating Music Video For New Single "Dirty Angel"
Ghost Hounds released the new single earlier this month to acclaim from American Songwriter, Consequence, SPIN, and more. "Dirty Angel" is the first single off the band's upcoming album, giving listeners an exciting look at what they can expect from the new record. The energetic track highlights the band's signature soaring guitars and powerful vocals.
GYRDLEAH Release "Speak Of The Devil" Lyric Video
Atmospheric black metal outfit GYRDLEAH have revealed a lyric video for the song "Speak Of the Devil". The track is taken from the upcoming album Spellbinder, which is out on April 21st via Black Lion Records.
The band comments "'Join me in 'Speak Of The Devil' and you shall have passage through fire. This dark art demonstration calls you into question."
Alt-Pop Singer Ryan Hicks Shares the Joyful 'Experience' of Live Music on New Album
Ryan Hicks is an alt-pop singer-songwriter, multi-instrumentalist and producer from Regina, Saskatchewan. Having previously released three full-length albums throughout his career, he's happy to now share his fourth record, Experience.
BELGIAN POP STAR ANGÈLE SHARES MUSIC VIDEO "LE TEMPS FERA LES CHOSES"
Belgian pop star Angèle has today shared the new music video for her single "Le Temps fera les choses" watch here – taken from her latest album Nonante-Cinq La Suite. Angèle will soon be headlining a North American tour. Proving further the meteoric success of her global appeal, Angèle will be appearing at Coachella, about which recently spoke to VOGUE FRANCE about in her cover story.
BIG RED FIRE TRUCK Release New Single "Trouble In Paradise"
BIG RED FIRE TRUCK have released their new single "Trouble in Paradise". The title track from their upcoming EP, the new song kicks off with high-energy guitar riffs, driving rhythms and dynamic drums. It's a modern take on a classic hard rock sound filled with vocal harmonies and it packs a punch with heavy momentum.
Sid Seth Shares "Hopeless War" Single + Video via Earmilk, Read ChorusFM Feature | More New Music Coming Soon
TODAY Breakout Jesse Roper moves the bar room floor with swaggered soulful single "Make It All Work Out"
"Make It All Work Out" is the first of multiple energetic, fresh, soulful and r&b inspired tracks produced by famed JUNO-nominated producer Gus van Go. The forthcoming LP harkens the voices of JJ Cale, Leon Bridges, Alabama Shakes, while maintaining Roper's strong and unique expression in the genre.
FRANKIIE Shares "Visions" Single + Video | 'Between Dreams' LP Out June 2nd via Paper Bag Records
Today, Vancouver indie-pop outfit FRANKIIE released the second single from their upcoming LP, titled "Visions" and accompanied by a music video. Between Dreams, their sophomore LP, is due out June 2nd via Paper Bag Records, with a sonic world that weaves between reverb-soaked dream-pop, vintage classic-rock, bedroom-psych, and beachy shoegaze.
**New Video ** Mercy from Macy Gray
Grammy-winning singer Macy Gray, who captured the hearts of fans around the world for decades with her distinct, universally appealing soulful voice and unique style recently released her first album with her band the California Jet Club. THE RESET combines the coolness of Jazz, the raw sexiness of R&B, the heart of Soul, and the across-the-board popularity of AC.
Montreal Prepares For Thrash Attack! Piranha Pit Fest Announces Lineup Presented by Loudtrax w/ RAZOR, WHIPLASH, SKULL FIST, WARSENAL, DROWNING IN BLOOD
This coming May 12th, Montreal, QC will be host to this city's first-ever Piranha Pit Fest presented by Loudtrax, the one-stop online shop for everything swag from the biggest names in Loud Music.
Piranha Pit Fest will be held at Piranha Bar 680 Sainte-Catherine St W, one of the city's metal strongholds for extreme music events.
Released Via Republic Records – Single from RoseeLu
On March 24, 21-year-old Danish popstar RoseeLu, releases her brand new single 'Broken Hearted Birthday Girl' via Republic Records. A single that marks a new chapter for the rising artist who has evolved her artistry and sound to make her more relevant than ever. With her honest, relatable storytelling and original soundscape, RoseeLu has carved out her own unique pop sound that seamlessly merges new school nostalgia and raw modern pop. Her music echoes the sounds of the 90's and early 00's, infused with elements of soul and hip hop, as her pitch perfect, powerhouse vocal ensures that RoseeLu stands out from the crowd.
Do LaB Unveils Artist Lineup for 2023 Stage at Coachella Valley Music and Arts Festival
Today, creators of the original boutique festival experience Lightning in a Bottle and immersive art leaders Do LaB have announced the artist lineup for their 2023 stage at Coachella Valley Music and Arts Festival this April 14-16 and 21-23. With an ever-evolving interactive stage design and a forward-thinking curation of celebrated musical talent, Do LaB continues to be a core experiential aspect of the globally celebrated festival.
The 2023 lineup includes the return of electronic trio and longtime Do LaB stalwarts The Glitch Mob, veteran Australian exports Flight Facilities, the brand new Dylan & Harry project of party starters Party Favor & Baauer, the team up of Grammy-nominated artists A-Trak and Dave1 for The Brothers Macklovitch, hypnotic live electronic and multi-instrumentalist singer-songwriter duo Giolì & Assia, and bass music powerhouse Whipped Cream.