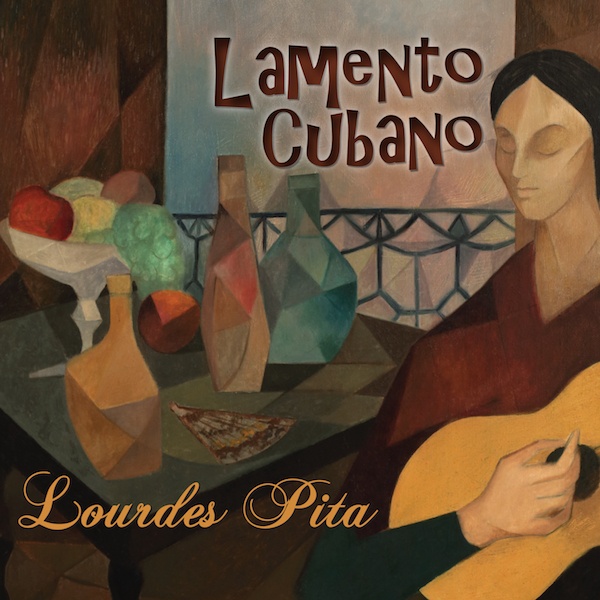 Music is a universal language and Lourdes Pita proves it with her new release titled "Lamento Cubano". With a Latin feel and Spanish roots, Lourdes Pita brings "Lamento Cubano" to life with her spirited performance. Lourdes Pita writes songs and performs music for one culture and that is the music world. Fans of good music can appreciate "Lamento Cubano" and it doesn't matter if you're from the United States or Cuba. The power of music crosses borders and breaks down barriers as Lourdes Pita achieves this with her latest single.
Lourdes Pita is an internationally-syndicated Spanish/English folk rock singer/songwriter and recording artist. I sense the maturity not just in Lourdes' voice but also within the composition itself as the material exhibits much depth. Lourdes Pita is an accomplished artist and "Lamento Cubano" solidifies that fact. "Lamento Cubano" was produced by Lourdes Pita and Linda Chase and this track was recorded, mixed and mastered by Linda Chase at Paws Music Productions.
As soon as you hit play, the listener is immediately hit with the sound of wonderful instrumentation along with an outstanding arrangement. "Lamento Cubano" is musically rich and has a welcoming feel about it that will appeal to the audience. With an inviting melody and enticing notes, "Lamento Cubano" will move you and revitalize your ears. Lourdes Pita displays impeccable vocals on this number while delivering a powerful & masterful performance overall.
Lourdes Pita performs a cover of "Lamento Cubano" here that was originally done by Toña la Negra. Even though I haven't heard the original version, I can honestly say that Lourdes Pita did a superb job on "Lamento Cubano". I would imagine that the original artist would be very proud of Lourdes Pita's rendition here because this composition was beautifully orchestrated. Be sure to SKOPE out the official music video for "Lamento Cubano" right here:
https://www.youtube.com/watch?v=rU9OY-3ol64
Enjoy the sounds of Lourdes Pita as she sings and performs for US all!
https://www.facebook.com/LourdesPitaMusic/
https://twitter.com/LourdesPita1
By Jimmy Rae