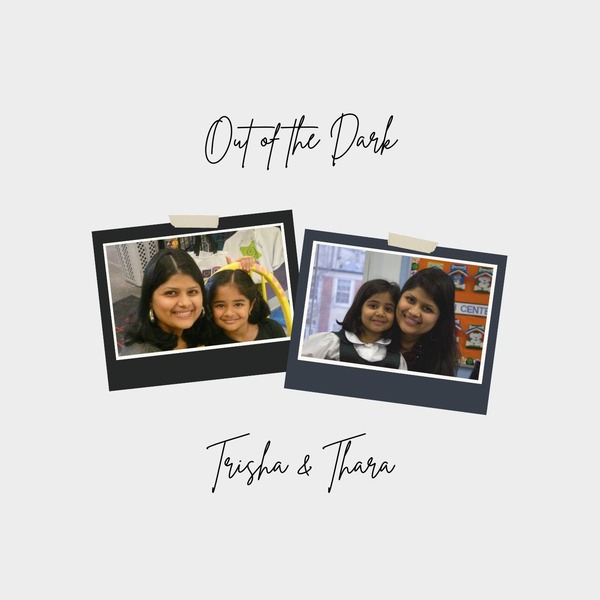 If there's something teenagers can use more of, it's real representation in the media through actual teenagers. There are plenty of shows, movies, and content aimed at their demographic, but the material feels a lot different when it's written by a writers' room of a dozen middle-aged men than it does when it's coming from a group of their peers. Arriving just in the nick of time, "Out of the Dark" by Trisha and Thara is here to save the day! It's a song that the up-and-coming sister duo wrote for their mom's birthday, but after a listen, you'll find that there's much more to it than that.
https://www.instagram.com/trishaandthara/
Trisha and Thara are no strangers to being vulnerable in public. In addition to releasing a track as transparent and earnest as "Out of the Dark," the sisters have been steadily releasing music for the last three years while still going through high school! The shared load of focusing on a music career while making sure you get to homeroom on time is a unique experience, but above all else, it's allowed the duo to write from a genuine perspective, and their lyrics are something that teenagers can definitely appreciate. The chorus on "Out of the Dark" is something specific that feels aimed at the singer-songwriters' peers: "When the world came tumbling down, you turned my life around. When I was falling apart, you pulled me… When you saw me broken down, you helped me off the ground. When I felt like tapping out, you pulled me… out of the dark." It's a powerful chorus and one that feels written by and for teenagers with a lot on their minds.
Digging into the history of sister-based musical acts such as Wendy and Carnie Wilson of Wilson Phillips, and Ann and Nancy Wilson of Heart, there's a well-established bond in music that allows family groups to perform music from a place some bands can never reach; using this bond to then dig into the process of writing a song for a mother feels like such a deep connection, and the outcome is a genuine, emotional success. Focusing the song's instrumental on piano and strings is a great method, as the sensitive composition, produced by the talented Janos Fulop, complements the sisters' voices and lyrics to perfection. It's never fully grasped that "Out of the Dark" is the byproduct of a duo as young as Trisha and Thara are because the single is so effective and emotionally evocative, but the reality of the track is a powerful one.
Young talents in the world deserve to be nurtured and the end result of "Out of the Dark" shows that Trisha and Thara's mom is a real one — allowing her daughters the creative freedom to create something as beautiful as this single is a huge flex, and hopefully, the song opens more doors for kids wanting to pursue similar creative outlets. There's no replicating honest music from younger audiences, so seeing young musicians come out and pull something like this off is a joy for everyone involved!
Brent Musgrave