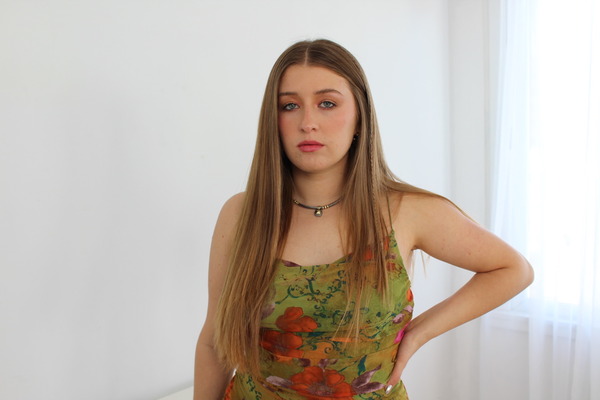 @skopemag news – friday – march 24, 2023 @ 6 am est
https://www.facebook.com/SkopeMag/
https://twitter.com/skopemag
https://www.youtube.com/@skopetv2
https://www.instagram.com/skopemag/
APP – Apple iTunes –
https://itunes.apple.com/app/id1465224822?mt=8
@skopemag APP – Google / Android –
https://play.google.com/store/apps/details?id=hr.apps.n207414718
VALIANT SENTINEL – single "King In The North" (feat. Tim "Ripper" Owens) from album "Valiant Sentinel"
Valiant Sentinel was founded by guitarist and composer Dimitris Skodras, who is also the creator of the band's music, while for the release of the first album he has taken over both bass and keyboards. Next to him, on vocals, we meet Swedish Rob Lundgren, also known from his participation in Mentalist among others.
(New Video Alert) Bathtubbs Feat. People Without Shoes – 4U And Urs
ATL's Yung Mal Spits His "Bankroll Flow" in New Video
Rising in the fiercely competitive Atlanta scene with his agile flows and roots in the trap-historic Zone 6 neighborhood, Yung Mal knows what it takes to be a leader in his city. Honoring the memory of one of Atlanta's most beloved hometown heroes, Bankroll Fresh, Yung Mal shares his video for "Bankroll Flow" from his recent mixtape, Iceburg, Where You Been? Backed by a piano-driven instrumental which Mal latches his inspired flow onto with a sense of urgency, the track finds Mal with a laser focus on his priorities, knowing he has to step up to stand out: "I do this s*** for my family, they depend on me n****, f*** the fame/I don't give a damn what you heard about me, I ain't never going out like what's-his-name."
Rising UK Artist Paris Paloma Releases "LABOUR," The Viral TikTok Rallying Cry Against Misogyny
The viral single has received a rapturous response from fans, with previews of the song on TikTok garnering hundreds of thousands of views. The attention spurs from the powerful message behind the track. "'labour' takes us inside a relationship where the speaker's self-worth is once again reduced, like many people who find themselves in draining relationships with undeserving people. Taking on all the emotional labour – because we accept the love we think we deserve. But it is a breaking point… it is the first time the speaker acknowledges the toxicity of these dynamics, and the song is about the escape from that relationship," Paloma exclaims.
PRE's Jay Fizzle Drops "Nike Check" Video
The deluxe edition of DonaFizzo is an embellishment of Fizzle's most accomplished project to date. Backed by cavernous trap beats by the likes of Bandplay and Sosa 808, the tape reverberates with Fizzle's desire to follow in Dolph's footsteps and take over the Dirty South. From the Mission: Impossible-esque bounce of "50 Freaky B*tches" ft. 21 Lil Harold, to the furiously flex-heavy "Nothing Into Something," DonaFizzo hits harder than a bo-staff from start to finish. The tape is home to singles like the Memphis posse cut "Dust Town Livin" ft. Big Scarr & Big Moochie Grape and "Standin On Top Of Sh*t," a collaboration with Key Glock.
Do LaB Announces Learning & Culture and Music Lineups for The Compass at 20th Anniversary of Lightning in a Bottle
Today, Do LaB have announced the Learning & Culture and music lineups for The Compass at the 20th anniversary of Lightning in a Bottle, taking place Memorial Day Weekend at Buena Vista Lake in Southern California this May 24-29, 2023. Each year, the Compass provides LIB attendees the opportunity to gain life-changing lessons to bring back to their day-to-day lives through a series of talks, workshops, and performances from world-renowned visionaries and thought leaders across many important verticals close to the event's ethos.
Andrew North & The Rangers Debut Eclectic Track "Infinity Spinning," Ahead of New LP
This is the first song from the ten-track LP which features highlights from the New Hampshire-based band's live show in 2022. "Infinity Spinning" is a hypnotic blend of rock and jam band fusion. The song begins with a dreamy piano melody and intricate textures, setting the tone of the song and upcoming release right from the start. North's vocals are delivered in a memorable way, which will have you coming back for more each and every time.
(New Video Alert) Sadaday & Phade Fozzy – Hot Cakes
[Single] Messiah Kaine & Profit – 50/50 Club prod. by Champagne Made That
Western, MA artists Messiah Kaine and Profit (of Bangout Records) release their newest collaboration "50/50 Club" produced by Champagne Made That. Messiah Kaine sets the song off with an intro in which he states "I be pouring my heart out on these records…" and proceeds with an impressive 48 bar verse. Profit follows right behind Kaine with his own 48 bar onslaught of lyrical mastery. Both epitomize what it is to be a true emcee in this one, by giving you where they have been, who they are and what you could expect from them beyond lyics…a true statement piece. "50/50 Club" will be featured on Profit's upcoming full length album (title TBA) set to drop in April, as well as Messiah Kaine's collaborative album title "Mutiny" set to drop in May.
NOEL GALLAGHER'S HIGH FLYING BIRDS UNVEIL NEW TRACK "DEAD TO THE WORLD"
Noel Gallagher's High Flying Birds today release "Dead To The World", a remarkable new track taken from the eagerly anticipated fourth studio album Council Skies, due for release on June 2nd via Sour Mash Records. Listen here and watch the lyric video here.
The epic "Dead To The World" is "by some distance my favorite tune on the album," Noel says. "It has this film noir vibe. It's not like anything else I've ever done before. It's very melancholic, but I like that. I'm a Gemini – I'm as up as I am down, and the trick is to meet somewhere in the middle and turn that into music."
Chicago's Stuck share "nervy, tangled and squalling" single "The Punisher" / Announce new LP on Born Yesterday
Rising UK Artist Paris Paloma Releases "LABOUR," The Viral Rallying Cry Against Misogyny 
NLE CHOPPA TAPS HIS FAVORITE RAPPER LIL WAYNE FOR EXPLOSIVE "AIN'T GONNA ANSWER"
Left-Field Electronic Artist MÒZÂMBÎQÚE Announces 'Peril 1998' EP With Soft Palace
MIKE DIMES RELEASES NEW SINGLE & MUSIC VIDEO "KISS N TELL" FEATURING DRO KENJI TODAY!
SAUCY SANTANA RELEASES "1-800-BAD-BXTCH"
The playful single follows a run of hits from Santana, including last year's summer anthem "Booty" featuring Latto, "I'm Too Much," and "Bop Bop." Opening with a phone call from Santana, the catchy single has all the rapper's quintessential elements – an undeniable hook, clever lyricism, and twerk-worthy production.
GRUNGE-POP ARTIST 44phantom RELEASES NEW SINGLE "ugly"
44phantom will be joining alternative-pop artist Jessie Murph on the final leg of her sold-out spring tour. He kicks off his run tonight at The Echo in Los Angeles, where 44phantom is based.
Alexa Cappelli Shares New Single "Someone Better"
Rising pop singer and songwriter Alexa Cappelli returns with her new single, "Someone Better," out now on Arista Records.
With deeply relatable lyrics like, "held on thinking maybe it'd be fine to / break all my rules letting myself like you / turns out we're too different no it's not you," Alexa once again proves herself as a "voice of a generation" (MTV). Led by a delicate piano melody and Alexa's commanding vocals, she bravely captures the conflicting feelings that come with letting go of someone you've outgrown. It's a soul-baring track that will no doubt resonate with her fast-growing fanbase.
LJUNG releases new single 'Dark Days' together with Eirik Næss
Swedish producer LJUNG's constant wanderlust has taken him to distant corners of the Earth. On a trip to the Maldives, he met Norweigan singer Eirik Næss, and since there weren't many Scandinavians on the island, it felt natural for them hang out. The two got to know each other and enjoyed the tropical lifestyle, including great parties and swimming in the ocean. It felt like paradise, until one day when a big rainstorm came in over the island forcing them to stay inside. To not let boredom get the best of them, they started creating music together.
Vietnamese-Australian Beatmaker pastels Announces 'Love Garden' Album
"'Love Garden'," pastels describes, "is an album reflecting on love and relationships. As most of the project is instrumental, listeners are open to interpret the songs however they vibe with it. Ideally, my main goal is for listeners to feel like they are in a warm, romantic and luscious garden party."
SIDEWALK MAFIA New Single/Lyrics Video 'Soulcrushers'
The sound of the new single, Soulcrushers, is typical of Finnish metal group Sidewalk Mafia. It's heavy and oppressive but also melodic and fresh. Soulcrushers is a true story about a friend who was persecuted by evil and it almost took his life. The lyrics video was made by RetroDigi Videopalvelu.
BTS JIMIN'S FIRST SOLO ALBUM "FACE" OUT NOW
ED SHEERAN RETURNS WITH "EYES CLOSED"
VICTORIA MONÉT SIZZLES IN "SMOKE" FEATURING LUCKY DAYE; NEW SINGLE + VIDEO OUT NOW
Cade Hoppe Shares New Single/Video "Moon"
DEMI LOVATO RELEASES "HEART ATTACK (ROCK VERSION)"
"Heart Attack (Rock Version)" features re-recorded vocals and fresh production provided by Warren 'Oak' Felder and Mitch Allan, who produced the original song. Regarded as one of Demi's signature songs, the 4x Platinum "Heart Attack" became an international hit and Demi's third top 10 on the Billboard Hot 100 following its release in 2013 as the lead single from her self-titled fourth studio album.
Lo-fi artist Powfu shares new song "crow's nest" with Ollie; New EP set for release March 31
Grande Royale launch new album "Welcome to Grime Town"
The new album by Grande Royale is now available on all streaming platforms, vinyl, and CD via The Sign Records. Celebrating the new album, the Swedish garage rock group announces two tours to take place in Italy and Spain during May, 2023. Tour dates for Spain can be found in the poster below, Italy dates TBC. Keep an eye out on the band's Facebook page for updates about the tours.
Indie-Pop Bliss: melting away anxiety with enchanting rhythms new single
Yarin Glam was born in Israel and lends her identity to the music she writes. With more than 160K streams on Spotify alone, her audience is captivated by Yarin Glam's innate ability to keep it real. She's received high acclaim from American Songwriter and LA Weekly to name a few.
MODERNLOVE. SHARE THEIR NEW EP 'NIGHTLIFE' – UK HEADLINE TOUR STARTS NEXT MONTH
Fellow Robot release huge glacier-like force on the ears, 'Crash & Burn'!
The vulnerable lyrics on new single 'Crash & Burn' ask the sincere question, "Do you need me anymore?" Revealing further on the track's themes, Fellow Robot frontman Anthony Pedroza explains, "I wrote 'Crash and Burn' for my partner, Luis, who I love dearly, and I know he loves me too. Luis is my work wife who I cherish. When I wrote "Crash", it wasn't clear if we would continue making music together. We were both going through some tumultuous times, and honestly, I fucked up and betrayed his trust."
Avant-pop Artist Alex Rapp's 'Ego' Music Video Out Now