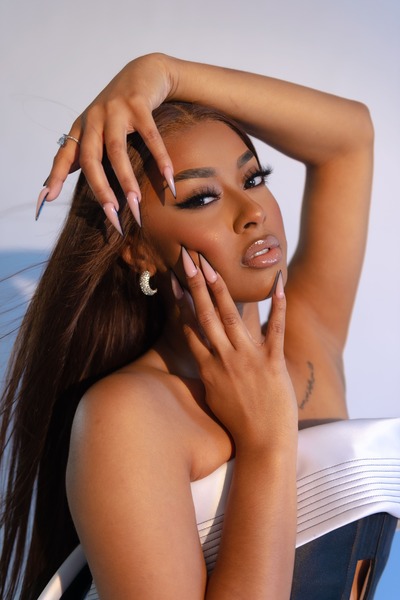 @skopemag news – friday – march 24, 2023 @ 3 pm est
https://www.facebook.com/SkopeMag/
https://twitter.com/skopemag
https://www.youtube.com/@skopetv2
https://www.instagram.com/skopemag/
APP – Apple iTunes –
https://itunes.apple.com/app/id1465224822?mt=8
@skopemag APP – Google / Android –
https://play.google.com/store/apps/details?id=hr.apps.n207414718
Support @skopemag –
https://www.paypal.com/donate/?hosted_button_id=3APKAKT8K6ETW
Mike Stinson & Johnny Irion Release "Working My Way Down" Today
Long ago in a land far away, also known as the San Fernando Valley mid 90s, Mike Stinson and Johnny Irion lived and wrote songs in an old farmhouse behind a rehearsal studio called The Alley. Already accomplished musicians working as sidemen in other bands, together they studied the elements of songwriting by dissecting the greats and honed these chops into a uniquely cool hybrid country fried rock sound of their own.
BIG RED FIRE TRUCK Release New Single "Trouble In Paradise"
BIG RED FIRE TRUCK have released their new single "Trouble in Paradise". The title track from their upcoming EP, the new song kicks off with high-energy guitar riffs, driving rhythms and dynamic drums. It's a modern take on a classic hard rock sound filled with vocal harmonies and it packs a punch with heavy momentum.
The Funeral March Drops New EP Inspired By Greek Mythology
Inspired by the Greek Queen of the Underworld, Persephone, The Funeral March has released five new songs during the season of transition between death and rebirth. These new tracks whisper of dreams, murmur of despair, cry out in madness, and reflect on hope and loss.
The new EP, Persephone calls upon the influence of The Cure and Siouxie & The Banshees, with blueprints drafted by Neil Gaiman's 'The Sandman'. It unleashes the urge to throw inhibitions aside under the restless moon.
NOTD RETURN WITH NEW SINGLE "AM:PM FT. MAIA WRIGHT"
Regarding the collaboration, NOTD remarked, "We're so happy to finally have 'AM:PM' out in the world with our close friend Maia (Wright). This special song takes us back to our roots in pop/dance music and the feel good vibes that we love. We have lots of new music in the pipeline and to kick off this new chapter with a BOP like 'AM:PM' is so exciting. We can't wait to give this one to our fans and we hope everyone likes it as much as we do." Maia (Wright) added, "I've been a fan of NOTD's music for a long time so it's an honor to feature on this track with them. So excited for this collab and to perform this one live."
Jessie Wilson displays tried-and-true Southern sensibilities on 'How 'Bout We Find Out' – out today
The Boot recently noted how "Alabama native Jessie Wilson's show-stopping vocals and thoughtful lyricism have been winning over listeners with a recent stream of stellar cuts from her upcoming debut EP" – the five-song collection, How 'Bout We Find Out, is out today.
"Boy Genius" Ian Ewing Signs With Nettwerk, Shares 'Second Summer' LP 
Nettwerk Music Group is thrilled to announce the signing of lofi/RnB/electronica producer Ian Ewing. The self-taught instrumentalist grew up in Wisconsin but currently resides in Laguna Niguel, California. He really enjoys hummus.
BUZZING CANADIAN ARTIST-TO-WATCH SWAVY UNVEILS NEW SINGLE & MUSIC VIDEO "SIDE EYE" OUT TODAY
Spanish-American Artist SOFIA LAFUENTE Takes On One-Sided Relationships With New Single "Amar"
Since arriving on the scene, Spanish-American singer and songwriter Sofia Lafuente has captivated listeners around the world with her immersive, story-based compositions, and today she returns to stun her fans once again with her latest single, "Amar."
MAX DRAZEN SHARES ROMANTIC NEW SINGLE, "FIVE THREE"
Tomten shares new single, "Ursula" ahead of new LP
LUKE COMBS' NEW ALBUM GETTIN' OLD OUT TODAY
Country superstar and reigning CMA Entertainer of the Year Luke Combs' new album, Gettin' Old—a companion to his acclaimed 2022 record, Growin' Up—is out today via River House Artists/Columbia Nashville. Stream/purchase HERE.
The Bad Plus release new song; tour with Marc Ribot
"I wrote 'Electric Face' in Kingston, NY during the summer of 2021, while listening to a lot of science podcasts," says The Bad Plus founding bassist Reid Anderson. "When a caterpillar goes into the chrysalis and transforms into a moth, it basically dissolves and the structure is determined by an electrical pattern which is the guide that turns it from mush into a moth. There's an electrical pattern in the face of the moth, and this is what inspired the song."
LATEST DEF JAM SIGNEE LIYAH KATANA SHARES BRAND NEW SINGLE + MUSIC VIDEO "STR8"
Arswain releases ethereal new indie-electronic single & video "Bust"
LOLA BROOKE UNVEILS OFFICIAL REMIX TO HIT SINGLE "DON'T PLAY WITH IT" FEATURING LATTO & YUNG MIAMI
HYEENA: "The Scenario" Video By Boston Post-Metalcore Band With Former Ligeia Members Now Playing
Freedom From The Default, the debut full-length album from Boston, Massachusetts-based post-metalcore band HYEENA, will see a May release on Innerstrength Records, today issuing the album's details, preorders, and a video for the new single, "The Scenario."
London-based Pop newcomer April Jai released new track "Stop Fighting It"
C M Talkington Shares "Greenlight" Single + Lyric Video via Americana UK
C M Talkington's latest work, an LP entitled Texas Radio, is out today via Birs Recordings. Following previous singles — "Two Steps," featuring vocals from Renée Zellweger, and "Milk Of Kindness" — today, Talkington places specific emphasis on the record's focus track "Greenlight," which comes alongside an accompanying lyric video.
Ian Munsick Shares "Little Man" from Upcoming Album "White Buffalo"
"The best songs are the ones inspired by life-changing events," Munsick shares. "First love, true love, heartbreak, death, birth… as a songwriter, these monumental experiences continue to bring out the best music in me. Becoming a father is no exception. My life changed forever when Crawford came into this world. Suddenly, nothing was more important. Snow cones, Tonka trucks and sleepless nights began to take over my life, and I wouldn't have it any other way. I'm a better man because of my little man."
IMMA SOUL ESTRENA WIFEY MATERIAL "WM"
Ahora la artista presenta su segundo sencillo del 2023 llamado "Wifey Material" una composición que apuesta al sonido R&B y que ha ido desarrollando a través de los años.
Donna Missal releases empowering new single "Flicker"
Donna Missal refuses to let her passion be extinguished. After a difficult year following being released from her label, the LA-based artist rose from the smoking embers more determined than ever. The heartbreaking experience led to introspection and the desire to connect more meaningfully. She dug deep and found her creative spark, hitting the studio to transform her pain into power. Emerging with music that felt like the most authentic she's ever created, Donna begins her new journey today with the release of her empowering single "Flicker", releasing independently via ADA Worldwide.
Rising newcomer REGALJASON releases new affirmative alt-pop single "I AM"
OUT NOW: Lindsey "Don't Let Them In"
Lindsey has a message for the middle of your healing – "Don't Let Them In." The sophomore single from the alt-rock artist is a musical shield from fears, 'what ifs' and negativity. Dark production, heavy guitar and excruciatingly vulnerable lyrics create a sonic rollercoaster of inner turmoil and mending from the depths of Lindsey's soul.
Juliana Riccardi Releases Video For "Right On TIme"
Co-produced and mixed by Nick Bullock, a producer-engineer from Neal Capellino's The Doghouse Studio (Dolly Parton, Allison Kraus, Sheryl Crow), The Nashville Session singles were recorded live across an eye-opening, three-day trip bustling with creativity which gave Riccardi a groundbreaking studio vocal performance. Watch "Right On Time" on Juliana's Youtube channel or visit her website JulianaRiccardi.com.
HIT-BOY RELEASES HIGHLY-ANTICIPATED NEW ALBUM 'SURF OR DROWN'
Today, 10X Grammy-nominated and 3X Grammy-winning producer/recording artist Hit-Boy drops off his defiant new album, Surf Or Drown – released via his label Surf Club. Hit's 21-track project arrives in the wake of the Nas-assisted "The Tide," which was released earlier this week, and "Slipping Into Darkness" with The Alchemist – a standout collaboration that sent the internet into a tizzy.
GRANDE ROYALE Release New Album Welcome To Grime Town
Welcome to Grime Town is the sixth album by Sweden's GRANDE ROYALE. Picking up where their 2021 album Carry On left off, the group now returns with 12 studio recorded cuts. With GRANDE ROYALE's signature blend of energetic Scandinavian garage rock and catchy songwriting at its core, the new material displays what the Swedish four-piece does best; straight forward, melodic, and explosive rock music. The new album features vocal performances by every member of GRANDE ROYALE, adding layers, depth, and variety throughout the record. Welcome to Grime Town is out now via The Sign Records.
Trailblazing rapper OFFICA makes high octane return