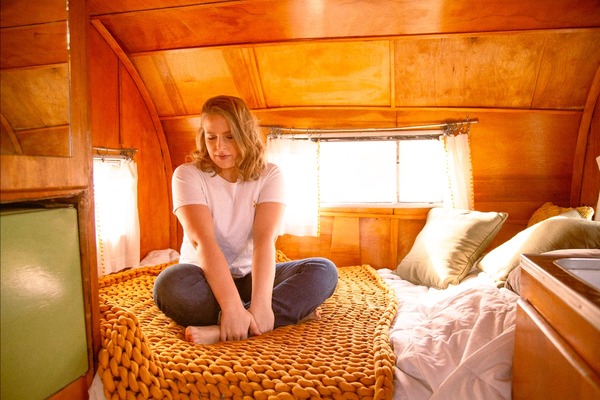 @skopemag news – friday – march 24, 2023 @ 12 pm est
https://www.facebook.com/SkopeMag/
https://twitter.com/skopemag
https://www.youtube.com/@skopetv2
https://www.instagram.com/skopemag/
APP – Apple iTunes –
https://itunes.apple.com/app/id1465224822?mt=8
@skopemag APP – Google / Android –
https://play.google.com/store/apps/details?id=hr.apps.n207414718
Support @skopemag –
https://www.paypal.com/donate/?hosted_button_id=3APKAKT8K6ETW
NONSO AMADI ANNOUNCES DEBUT ALBUM WHEN IT BLOOMS SET TO RELEASE MAY 26th VIA DEF JAM RECORDINGS
LIGHTS ANNOUNCES dEd REIMAGINED ALBUM ARRIVES APRIL 7
"After each of my last four albums I've released acoustic counterparts – it's something that fans expect at this point," notes Lights. "But PƎP never felt like an acoustic thing to me. I actually haven't picked up my acoustic guitar in a long time, it's just not right for this era. PƎP is alt, hyper and vibrantly sarcastic, visually extravagant and exaggerated in all forms, so I wanted its counterpart to be the absolute opposite: dark, chill and electronic. I enjoyed really developing my production toolset, digging into the chill step genre, using heavy bass tones set on dreamy soundscapes. If PƎP is for dancing and feeling yourself, dEd is for driving and making out. After all, dEd is PEP turned PƎP down—even the tracklist is reversed."
Berlin-based Artist Ed Prosek Releases Reflective And Uplifting New Single "Vertigo" Today
Drew McDowall announces 'Lamina' 6-CD Box Set out May 26 on Dais Records
This long-gestating box set of Scottish electronic pioneer Drew McDowall's solo work takes its title from a technical term meaning 'plate' or 'layer' most often used in contexts either geological or anatomical: Lamina. He speaks of the compiling process similarly: "Digging into my archives felt like a mix of psychoanalysis and archaeology – uncovering buried things." The six CD collection includes expanded editions of his four most recent Dais LPs (Collapse, 2015; Unnatural Channel, 2017; The Third Helix, 2018; and Agalma, 2020), alongside a disc of rarities (Undulations and Aberrations) and one of live performances (Entanglement). Taken together, it presents a definitive portrait of McDowall's cryptic, questing artistry, forever seeking "that sense of stepping over a threshold."
DEFIANT Releases New Single "Ignite the Sky" + Official Music Video via Curtain Call Records
Rucci and Bankroll Got It Share 'Notorious,' a West Coast Gangster Rap Epic
Notorious is the latest high-quality album from an artist known for delivering cohesive and full-length hard-knocking statements. Since emerging in 2018 with his breakout mixtape El Perro and staking his claim as one of his region's most vital artists with 2019's Tako Son, Rucci has gracefully grown into his status as one of the West Coast's top dawgs. Hits from Rucci's deep catalog (150 million career streams to date) continue to percolate in the West Coast, including the G Perico collab "Keep Killin" (nearly 10 million total streams), the Blxst-assisted ballad "Understand" (4.9 million Spotify streams), and "Hoodrat," a Boosie Badazz-featuring banger from Kourtesy Of Us, Rucci's collaborative project with frequent rap partner AzChike. Most recently, Rucci rocked the stage at Rolling Loud California, held in his hometown of Inglewood.
Ela Ozturk Let's Go In Dreamy New Single "Healing"
Budding pop mogul Ela Ozturk has released her tender new single, "Healing." With a gentle-slow beat and silky melody, the emotionally charged track fuses heartache with confident vocals through the trials and tribulations of love. Centered on a love that no longer exists, "Healing" takes listeners through a rollercoaster of emotions with delicate and angelic rhythms and hard-hitting lyrics. When asked about the story behind "Healing," Ozturk says "'Healing' is about continuously returning to a love that no longer serves you, and getting to terms with the fact that you can't heal in the places you get hurt in." It's about choosing to finally let go even though it's painful because in the end, you know it's more painful to stay."
CHARLOTTE MORRIS PENS LOVE LETTER TO "TENNESSEE" WITH NEW SINGLE
With charming lyrics like chasing muddy waters where the Smokies meet their end, spending nights wrapped up in pretend, "Tennessee" reminisces on summer nights and a lost love.
NEWS: ACCLAIMED EDM SONGSTRESS HALIENE RELEASES 'DIVINE EDITION' OF HER DEBUT SOLO ALBUM HEAVENLY
Following the massive success of her debut solo album Heavenly, HALIENE returns to Black Hole Recordings on March 24 to release a deluxe version of the project. Heavenly (Divine Edition) features three new tracks – 'Hollow (w/ Elephante)', 'Reach Across The Sky (Ben Gold Remix)', and 'Glass Heart (Acoustic)' – and showcases the incredible group of artists that were tapped for Heavenly remixes, including Last Heroes, Craig Connelly, Crankdat, Nifra, Crystal Skies, MaRLo, Nikademis, Awakend, and Markus Schulz.
NAVY BLUE SHARES NEW VIDEO "THE MEDIUM/PILLARS"
NEW LP TODAY: Share alt-pop singer Ryan Hicks' joyful "Experience" of live musi
Phabo Drops New Studio Version of "Scorpio Moon"
Written and co-produced by Phabo with Louie Lastic (GoldLink, Kehlani, Masego), "Scorpio Moon" debuted last year on influential global platform COLORS with Phabo's captivating performance earning raves as well as more than 2 million streams on Spotify alone. Fully immersed in a renewed sense of self-assurance, ambition and purpose, "Scorpio Moon" marks another standout ballad from a naturally gifted multi-dimensional creative at his most comfortable and potent.
TRADING ACES: new album + first video announced on Ripple Music
Producer, Guitarist, Genre Bending Musician Cloudchord Shares New LP 'Bloom Bap'
Pitchfork champions Ben Sloan's debut (ft. Moses Sumney, Serengeti, etc.)
Ela Ozturk Let's Go In Dreamy New Single "Healing"
Budding pop mogul Ela Ozturk has released her tender new single, "Healing." With a gentle-slow beat and silky melody, the emotionally charged track fuses heartache with confident vocals through the trials and tribulations of love. "Healing" is now available on all digital platforms worldwide.
INDIE-POP DUO DWLLRS RELEASE SUNNY NEW SINGLE "DRIVING"
Speaking on the new song, Bren & Joey share: "'Driving' is about finding passion in moments of solitude. It represents our tendency to romanticize loneliness, sadness, and overthinking. This song is about how something as simple as driving can propel dreamers like us into a state of copacetic nostalgia."
New Music: Toronto's MAD ONES release new single "What It Takes,"
Damien Done shares video for "Inexorcisable" from forthcoming Total Power album
Today, Damien Done has premiered the video for "Inexorcisable," the second single from the forthcoming Total Power album. The video premiered at No Echo.
UK SINGER-SONGWRITER TOM SPEIGHT ANNOUNCES HIS THIRD STUDIO ALBUM LOVE & LIGHT
Zimbabwean-born UK talent Ananya releases stunning single "gone (forever)"
Fusing staccato guitar chords with her soulful, direct vocal, "gone (forever)"'s indie-pop production is stacked with melodic harmonies and playful lyrics. Relatable and empowering, as the chorus kicks in Ananya sings "I got the feeling that I'm getting over you, it arrived tonight right on cue" as she asserts herself as having moved on from a stale relationship.
BABYMETAL RELEASE NEW CONCEPT ALBUM THE OTHER ONE
Jelly Goes Global in "Twin" Video
99 Neighbors Releases New Single "Airlock" Today
"Airlock" follows the release of "Waldosia", 99 Neighbors first release of 2023. The lo-fi dance track put the collective's creative versatility on full display. While "Airlock" is a nod to their past, "Waldosia" shied away from the collective's signature sound – lyricism over heady jazz/electronica-infused production – heard on Television and 2021's follow-up, Wherever You're Going I Hope It's Great.
TREVOR DANIEL RELEASES "SYL" SINGLE & MUSIC VIDEO
JACK KANE CONTINUES TO SHINE ON ' TELL ME WHAT I NEED TO DO' // LISTEN HERE
Hertfordshire based newcomer Jack Kane impresses again today with the release of stunning new single, Tell Me What I Need To Do. Produced by Dan Holloway (Mac Weatha, Dylan) and Co-written with Sarah Close (girli, Amber Van Day), Tell Me What I Need To Do sees Kane lay his heart bare over gorgeous guitar strings.
LACABRA Release Video For "Human Quilt"
The ferocious metal quintet LACABRA have unleashed the music video for their new single "Human Quilt". This intense offering is fueled by fast-paced guitar rhythms and intricate leads, along with fierce harsh vocals and thundering percussion. "Human Quilt" is a brutally heavy track that delves into sinister cults and deadly corruption.
"'Human Quilt' explores the gift of choice and the consequences of manipulation and deceit. The use of religion as a dogmatic power tool and its connection with the madness that drives the agenda eventually into a mass grave. No one wins."
Singer/Songwriter Julia Poorman Releases New Single "Upsteam" to all major platforms!
Singer/songwriter Julia Poorman released her latest single "Upsteam" to all major platforms. The single was co-written and produced by Julia Poorman and Danny Roselle at Lakehouse Recording Studio in Asbury Park, NJ and Rosedome Studio in Summit, NJ.
Country Artist Brayden King Releases Ironic New Single "Livin' The Dream"
Starpainter Thank the Artists on New Single "Low-Hanging Fruit"
Their song, "Low-Hanging Fruit," is a love letter to small-timer musicians, writers, and artists of all kinds. Our lives are touched week in and week out by beautiful books, songs, paintings, poems, movies, photos – most of it created by folks who work other jobs to make ends meet. "Low-Hanging Fruit" is a tribute to those people honing their craft and digging deep to do their very best work.
Secret Machines' Lost 5th LP, The Moth, The Lizard, and the Secret Machines, Out Today
Today, Secret Machines share their long-awaited brand new LP, The Moth, The Lizard, and the Secret Machines, a somewhat "lost" record and their first new release since 2020's Awake in the Brain Chamber.