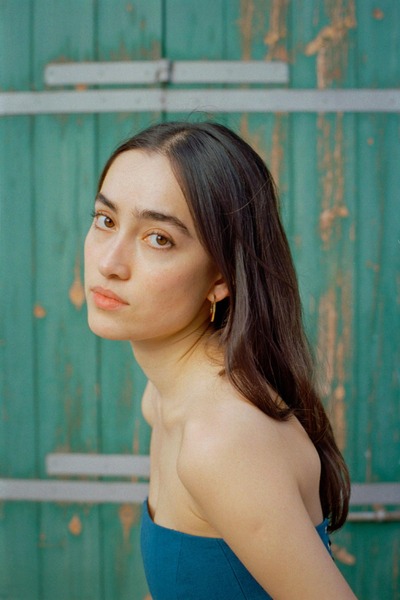 @skopemag news – friday – march 24, 2023 @ 11 am est
https://www.facebook.com/SkopeMag/
https://twitter.com/skopemag
https://www.youtube.com/@skopetv2
https://www.instagram.com/skopemag/
APP – Apple iTunes –
https://itunes.apple.com/app/id1465224822?mt=8
@skopemag APP – Google / Android –
https://play.google.com/store/apps/details?id=hr.apps.n207414718
Support @skopemag –
https://www.paypal.com/donate/?hosted_button_id=3APKAKT8K6ETW
Sofie Winterson announces Benny Sings produced album Southern Skies with new single "Jump"
Today, Amsterdam-based musician Sofie Winterson announces details of her forthcoming album Southern Skies produced by Benny Sings via Excelsior Recordings in June.
The project is a continuation and expansion of their 2019 collaborative EP Moral and new single "Jump" offers up more of the accidental magic which is at the core of their partnership.
NEW: £LMOE BANDS – HEARTLESS
Using music as a way of expression, he's a natural storyteller and his music is based on real life experiences that have defined the person he is today. 'Heartless' is a melodic offering, full of transparency and wise lyrics, way beyond his 18 year.
Easy Sound Sound announces 'Tell Everybody' 21st Century Juke Joint Blues
Easy Eye Sound have announced Tell Everybody! (21st Century Juke Joint Blues From Easy Eye Sound) – an anthology surveying the current state of the blues coming August 11. Featuring exclusive recordings cut at Easy Eye Sounds' Nashville studio, this snapshot of 21st century juke joint music captures a wide-ranging collection of voices compiled by the Billboard 2022 Blues Label of the Year and its founder Dan Auerbach.
New Monarch releases "Frames And Pictures"
Akron, OH – New Monarch, the critically acclaimed rock band known for their anthemic sound and captivating live performances, is excited to announce the release of the band's latest single "Frames and Pictures" on the heels of recent live dates.
OUT NOW: Versatile Electronic Extraordinaire Nau Leone Shares 'Nº7 Fuerza' (FFO: Ben Böhmer, Trentemöller, and Avoure.)
AC13 Drops Debut NCS Single 'Visions'
[PRESS] Out Now: Raised on TV – "Wasted"
Happy New Music Friday! Today we've got a new song titled "Wasted" by LA alt-rock trio Raised on TV. This is the final single before the release of their upcoming full-length titled Strangers in Pictures. "Wasted" is a laid-back slacker rock tune about searching for balance between waves of isolation and feeling lost.
MERCY MUSIC Comes To Terms With Heartbreak On "Love you/Need you," What You Stand To Lose Out June 30th via Double Helix Records/SBÄM Records
The title of their new album refers to the many monumental changes in Scholz's personal life since it was "flipped upside down" between this album and their last (2020's Nothing in the Dark), "What You Stand To Lose is about coming face to face with one of your worst fears, learning from the experience, and hoping you come out the other side a better person," says Scholz. Over the course of these 11 tracks, Scholz (who penned all the songs), bassist Jarred Cooper, and drummer Rye Martin, mostly sound downright happy. So long as you don't listen too closely to the lyrics, What You Stand To Lose just sounds… fun and good and poppy. This isn't just happenstance. This is by design.
LISTEN: Pink Mexico Share "Dungeonhead" [Quiet Panic Recs]
Today NYC heavy pop project Pink Mexico announce their signing to Quiet Panic Records and share the single "Dungeonhead". This single serves as a psych-fueled and reverb-juiced entry point into the uncertain world explored on the upcoming Mirrorhead album, which arrives on May 19th.
OUT NOW: New video for "Anybody Got A Light?" from Boston indie faves AIR TRAFFIC CONTROLLER
With its timely anthemic style, "Anybody Got A Light?" is an appropriate song for the moment. Having entered a "post-pandemic" world, the song offers a feeling of recovering from lost hope, like sparks in your soul.
03 Greedo Makes Triumphant Return with 'Halfway There' Mixtape
Fresh out of jail and ready to reclaim his coveted spot in the rap game, Los Angeles legend 03 Greedo shares Halfway There, his first project of all-newly recorded music since 2018.
EMPIRE STATE BASTARD SHARE DEBUT TRACK "HARVEST"
Led by Simon Neil (Biffy Clyro) and Mike Vennart (Biffy Clyro live guitarist and solo artist, ex-Oceansize), Empire State Bastard features the legendary Dave Lombardo (Slayer, Testament, Mr. Bungle) on drums, with Naomi Macleod (Bitch Falcon) rounding out the live line-up on bass.
Billy Raffoul Shares the Soulful New EP 'I Wish You Were Here' 
Today, Nashville/Toronto singer, songwriter, and producer Billy Raffoul shares his soulful, intricate, and playful new EP, I Wish You Were Here, via Nettwerk.
"With these songs, the goal was to get them to a place where we see them on stage….I write music to experience sharing it with other people."
Alison Brown with Steve Martin "Foggy Morning Breaking"
GRAMMY Award-winning music pioneer Alison Brown's banjo "is an instrument possessed of a unique sonic signature and an inescapable beauty" (Billboard) and it shows on her new collaboration with GRAMMY Award-winning musician/actor/author Steve Martin, "Foggy Morning Breaking," available on all digital service providers today (3.24).
Emerging Korean Alt-Rock Artist LØREN Releases Debut EP, "Put Up a Fight"
JORDY RELEASES BREAKUP ANTHEM "LOVE YOU AND LET YOU GO"
SONS ON FIRE Release New Single "Collapse" via Curtain Call Records
Sons ON Fire release new single "Collapse" along with the official lyric video to all major platforms via Curtain Call Records. The single was produced and mixed by Joe Marlett (Blink 182, Switchfoot, Foo Fighters, Queens of the Stone Age).
Video: Yuneer Gainz – Wave Today
LILLE VENN Releases Debut EP Whatever, Together Out Now via Little Friend Big World
Norwegian pop rock newcomer Lille Venn (aka Helene Brunæs) has today released her debut EP Whatever, Together out now via Little Friend Big World.
To celebrate the news, the songwriter has today revealed a video for title track 'Whatever, Together' which follows on from stellar singles 'Sleepover Song' and follow up 'Mourning Sickness'.
Speedy Wunderground-signed Heartworms Release Debut EP / Share Video For "24 Hours"
Montreal Born-and-Raised Alt-Flavored Sony Canada Pop Singer laye Releases "blue"
Today, Montreal-born singer-songwriter laye releases her newest track "blue," which continues the artist's foray into indie pop, with an infectious waltz beat and rich pop production.
SPACESHIPS release Ruins via Friend Club Records today!
South Bend, Indiana-based post-gaze outfit SPACESHIPS release their fourth full-length, Ruins, today, March 24 via Friend Club Records. Recorded by lead vocalist/guitarist Nat FitzGerald with the other members individually throughout 2021 and 2022, Ruins is a collection of songs born out of the social polarization of the pandemic, protests, and political upheaval of 2020 and the fractured relationships with those standing on the other side of where the dividing lines were drawn.
THE WORLD OF MINA OKABE SPINS WITH THE RELEASE OF HER NEW MIXTAPE, SPINNING AROUND, VIA CAPITOL RECORDS
Danish-Japanese pop star Mina Okabe released her newest EP Spinning Around today via Capitol Records. Spinning Around tells the story of heartbreak, good times, and everything in between. "Talk To Me" serves as the lead single to the project where Mina finds her confidence with an irresistible bossa nova groove.
"Talk to Me" is about the frustrating feeling that comes when someone you're interested in is not opening up and is hard to read. I like how it stands out among my other songs – both lyrically and with the playful production – but most of all, because it gives me a feeling of confidence," Mina says.
Nell Mescal Releases Third Single 'In My Head'
Internet Money, Roddy Ricch & Kodak Black Share New "I Remember" Single
With much more music on the way, Internet Money looks to expand their empire even further in 2023. Stay tuned for many more announcements.
TYLER BOOTH SHINES A LIGHT ON THE SACRIFICES OF CHASING DREAMS IN NEW SONG, "BRING ON THE NEON"
"Bring On The Neon" was penned by Booth along with Jamey Johnson and Jeremy Popoff, known from the band Lit ("My Own Worst Enemy"). Booth met Popoff after he was sitting in the audience one day while Booth was performing at Fox & Locke in Leiper's Fork, TN. Popoff decided to introduce Booth to his good friend, Jamey Johnson, who also happens to be one of Booth's biggest inspirations. Shortly after, the three came together and wrote "Bring On The Neon."
iann dior RELEASES NEW SINGLE "do it all"
"do it all" is a personal reflection that sees iann acknowledging his flaws while trying to be the best version of himself. iann reunites with producer collective Internet Money for this track, returning to his hip-hop roots and will leave fans wanting more.
Stream Zack Rosen's posthumous LP, tribute concert announced
"I never knew Zack. It is via my friend (and Zack's bandmate / producer) Connor Grant that I became aware of his talent, his songs, his story. Now everyone can experience him, what he leaves behind. I hope that listeners can find his music as rewarding as I do." – Nels Cline
New Music This Week from Lana Del Rey, Depeche Mode, Fall Out Boy and More
New Releases for March 24, 2023 – Here are the AllMusic editors' picks for the most noteworthy releases this week. Looking for more? Visit our New Releases page.
ARCTIC LAKE SHARES NEW SINGLE, "ARE YOU OKAY?"
SYDNEY ROSE SHARES NEW SINGLE "OAT MILK"
CVC's Critically Acclaimed Debut Album Get Real Released Globally Today