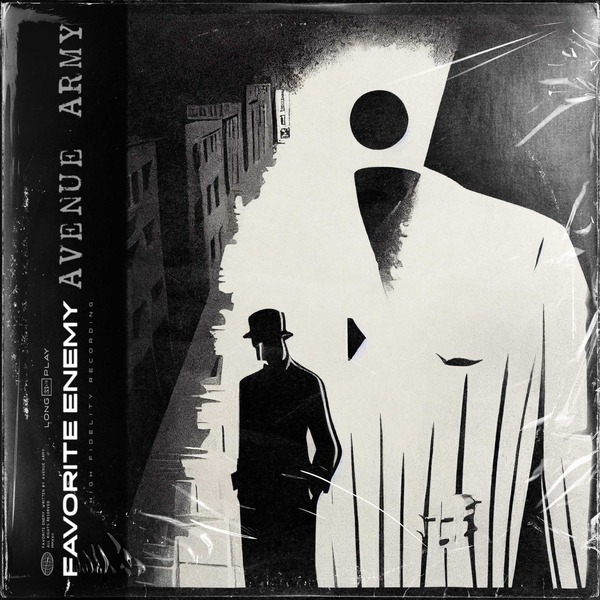 Avenue Army is electrifying the audience with this latest single titled "Favorite Enemy". The excitement level is at an all time high with this new release. "Favorite Enemy" will quickly become your favorite song to add to your playlist!
Avenue Army is based in San Diego, CA and the band is made up of: founding member, Max Bergstrom on lead vocals & rhythm guitar, Drew Smith on backing vocals & bass, Vaughn Esparza on lead guitar and Jack Owens on drums. This four-piece group is currently touring in support of the upcoming EP release titled 'Joy Fighter'. First up is "Favorite Enemy" and Avenue Army is knocking it out of the park!
As soon as you hit play, you are hit with heavy, rockin' riffs. "Favorite Enemy" is a gut punch of sound that will ignite your senses. Avenue Army's energy is off the charts as this band delivers a performance that is both electric and powerful. "Favorite Enemy" is super-charged and just a real rocker. Avenue Army killed it on this new release and will produce more fans to come.
Avenue Army has opened for top-tier acts and toured with bands such as: 3 Pill Morning, Eve To Adam, Saving Abel, Alien Ant Farm and The Ataris. Be sure to SKOPE out the official music video for "Favorite Enemy" right here: https://www.youtube.com/watch?v=Pf4nj53gLiM.
I salute Avenue Army and the explosive, new single "Favorite Enemy" as this band has won the battle and earned my respect.
https://www.facebook.com/AvenueArmy/
https://twitter.com/AvenueArmy
https://www.youtube.com/channel/UCNMh31iOlv-G43Xxwdt3URw
By Jimmy Rae