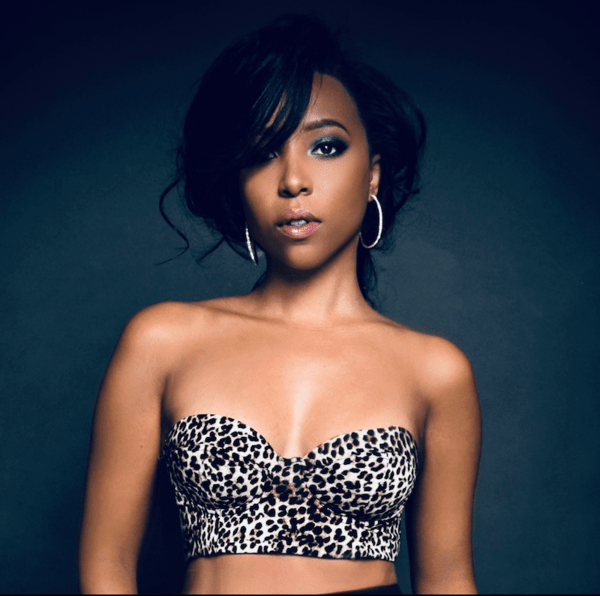 @skopemag news – friday – march 24, 2023 @ 9 am est
https://www.facebook.com/SkopeMag/
https://twitter.com/skopemag
https://www.youtube.com/@skopetv2
https://www.instagram.com/skopemag/
APP – Apple iTunes –
https://itunes.apple.com/app/id1465224822?mt=8
@skopemag APP – Google / Android –
https://play.google.com/store/apps/details?id=hr.apps.n207414718
Support @skopemag –
https://www.paypal.com/donate/?hosted_button_id=3APKAKT8K6ETW
CAESAR SPENCER — Releases Orchestral/Rock of "Get Out Into The Pigs" Today || New Album – 28 Apr
Wistful and ruminative, this latest excerpt from upcoming album 'Get Out Into Yourself' (out 28th April, via New Radio Records) finds Caesar reflecting on adolescent trauma and the inherent yearnings for escape that come hand-in-hand with coming of age. As Caesar explains of "Get Out Into The Pigs":
Unstoppable star Ben Hemsley drops feel-good new single 'Every Little Thing'
A feel-good club anthem, 'Every Little Thing' combines quirky rhythms with smooth funk guitar, disco-inspired vocal samples and swooping synths. Following the success of his 2022 Trance single 'Erase Me', which was named Radio 1's Hottest Dance Record In The World, the next record from the young Geordie is a fine example of Ben's unique ability to effortlessly glide through the various genres of Dance Music unlike no other, with 'Every Little Thing' signalling the return to a house-focused sound that is not dissimilar to Ben's breakout hit record 'Through To You'.
FROZEN SAND Release Official Videoclip For "Midnight"
"MIDNIGHT" metaphorically refers to "the darkest hour" of every man's life, the moment when night falls and your whole world seems to crumble down and collapse on itself. In that very instant, you find yourself alone with your own ghosts and shadows, reality gets blurred, so that it is impossible to glimpse any light at the end of the tunnel.
LUCINDA CHUA RELEASES DEBUT SOLO ALBUM YIAN
"YIAN" (燕), means swallow in Chinese, and is part of "Siew Yian," the name given to Chua by their parents to preserve her connection with her Chinese heritage. Just as the migratory songbird lives between places, so did Chua, the artist living in the in-between of the English, Malaysian and Chinese cultures that make up their heritage.
NLE CHOPPA TAPS LIL WAYNE FOR EXPLOSIVE SINGLE "AIN'T GONNA ANSWER"
Sophie Griffiths returns with sweet new cut, 'Mother's Daughter' | NMF UK & BBCR1 support
The last 12 months have been a whirlwind for Sophie Griffiths, from placements on Love Island and I'm A Celeb, to gaining her first and second Radio One plays as well as consistent support from Spotify UK, but she wouldn't be where she is without the relationship she has with her mum.
Heartbreak comeback story // textured stylistic R&B new single
Ebony Magazine was right to call Creuzot an "artist at the forefront". Creuzot is a 3X Billboard charting artist and has received high acclaim from Rolling Stone, BET, Ladygunn, Essence, Earmilk, and VIBE to name a few.
OUT TODAY ! MATT HOLUBOWSKI – Album
'Like Flowers on a Molten Lawn' delivers the artist's most meticulously cultivated record to date. Each track is infused with heightened levels of experimentation, through a symphony of intricate sonic arrangements. From the delicate keys that dance atop stirring strings and shimmering electronics, to the intricate beat work, trademark electronic guitar and French horn. Every aspect of this record is expertly crafted as the artist weaves his vivid imagination into a tangible reality, track by track.
LANA DEL REY RELEASES HER NINTH STUDIO ALBUM 'DID YOU KNOW THAT THERE'S A TUNNEL UNDER OCEAN BLVD'
The new album was co-produced by Lana Del Rey alongside Mike Hermosa, Jack Antonoff, Drew Erickson, Zach Dawes, and Benji, and includes features from Jon Batiste, Bleachers, Father John Misty, Judah Smith, Tommy Genesis, and SYML.
FREYA RIDINGS Soars In "Can I Jump?" Alongside Stunning Alexandra Palace Live Video & Announces Updated Album Release Date
The dynamic UK bass duo's latest EP shows off their specialty for killer hooks and masterful productions. Opener 'Deception' scatters skippy vocals over an irrepressible garage groove, while 'Losing My Mind' pairs an anthemic singalong chorus with classic 2-step piano, before 'Like This' goes all-out with a hard-hitting rhythm section and bouncing bass melody.
Cade Hoppe Shares New Single/Video "Moon"
Darude summons all dancefloor 'Outlaws' in new single with House Body & Oskr
One for unruly ravers, 'Outlaws' is an unorthodox fusion of electronic and uplifting sonics. A twanging guitar riff accompanied by the raspy tones of vocal powerhouse Oskr conjures raw, rebellious energy. With a raw dance-driven build, 'Outlaws' tantalisingly takes off into dynamic synth stabs echoed by ringing sirens that signal party-fuelled mayhem.
Anassa turns up the heat with sophomore single 'Stay Over'
Breakout British pop starlet Anassa returns with 'Stay Over', her sophomore single out 24th March on Laguna Music.
'Stay Over' is a feel good anthem, pairing Anassa's sugar-sweet vocals with a funky bassline and four-to-the-floor stomp. "Get a boy for the weekend", she sings on a hooky chorus about love and lust.
Tom Santa drops explosive new single 'Bad For Me'
Rising Australian producer Tom Santa continues his hot streak with new single 'Bad For Me', out 24th March on Chaos Records.
A bouncy club anthem, 'Bad For Me' is an uptempo ode to temptation, with a suitably seductive vocal, a bold piano breakdown and a deep rolling groove.
Caroline Romano Shares New Single "Guts"
Alt-pop darling Caroline Romano is back today with her new single, "Guts." Following "Fighting A War," her recent pop-R&B collaboration with Julian Rose, "Guts" sees Caroline returning to her indie-rock roots. On "Guts," her distinctive voice glows amidst a whirlwind of glittering guitar and frenzied percussion.
Switch Disco and Ella Henderson release official music video for smash hit 'REACT'
The ultimate party anthem for 2023, 'React' sees Switch Disco mashup Robert Miles' iconic 90s techno classic'Children'. The accompanying visuals capture the essence and beauty of everyday relationships, alongside physical resilience. Togetherness and perseverance underline the narrative, as viewers experience endearing moments, home-video shots and euphoric moments.
J. Worra & Shift K3Y drop storming collaboration 'All The Girls'
Chicago born, Denver based producer Jamie Sitter aka J. Worra announces her latest single 'All The Girls', a storming collaboration with British artist Shift K3Y, out via Ultra Records 24th March.
Holy Reptile release hypnotic new single 'The Land' produced by The Wytches' Kristian Bell
Bristol dark-fuzz trio Holy Reptile are pleased to reveal 'The Land', their latest single released today, March 24th, taken from their upcoming second EP due later this year.
ERIC BIBB — Releases New Album: 'Ridin" || + UK + Ireland Headline Tour This May
The follow-up to his multiple award-winning, critically acclaimed 2021 album 'Dear America', 'Ridin" is produced by Glen Scott and features Habib Koite, Taj Mahal, Steve Jordan, Tommy Sims, Harrison Kennedy, Russell Malone, Jontavious Willis as well as a host of brilliant session musicians and singers from around the globe.
Paul Woolford, MNEK & Lewis Thompson share new single '16 Again'
16 Again is the latest release from the omni-present Grammy nominated dance music heavyweight Paul Woolford together with Lewis Thompson, who has co-written and produced some of the biggest hits of the past few years (Joel Corry, Little Mix, Becky Hill), plus vocal talents of pop polymath MNEK (who has also written for Dua Lipa, Zara Larsson, Craig David and more). Out on the 24th of March via Ministry of Sound.
Dutch alt-pop artist Pitou releases debut album, Big Tear, and shares new music video 'Knife' via V2 Records
Dutch artist Pitou's musical awakening came from an unlikely source. From a very young age, she developed an unexplainable interest in classical music – her father would often find her crouched down by the radio, in search of the sound of orchestras and choirs. From the age of 9, Pitou started singing in a children's choir, and she soon found herself performing at the baptism of Catharina Amalia, the Princess of the Netherlands, and in renowned music halls throughout Europe. "Singing together with other singers, making harmonies together, made me feel like nothing had ever done before," she says of that moment.
FRESH SOUNDS: Multi-Platinum Songwriter Cimo Fränkel Releases 'Magical' (FFO: The Weeknd, Billie Eilish, Frank Ocean and Tate McRae.)
LA-based Pop musician Cimo Fränkel released his latest single 'Magical on the 24th of March via Cimo Fränkel / 100th Meridian Music / AWAL. Being his first release of 2023, the record was premiered by Muze FM and is a welcome addition to his impressive discography: having co-written the multi-platinum-winning record 'Sex', which has been streamed over 1 billion times, alongside prominent electronic trio Cheat Codes and Dutch DJ Kris Kross Amsterdam, the musician boasts support from publications CLASH Magazine, EDM.com, Your EDM, Dancing Astronaut, METAL Magazine, EARMILK, NOTION Magazine, and Medium.com/ Authority Magazine. On air, his music has received spins from BBC Radio London's Judi Love and iHeartRadio.
Max Cartier releases new single "It's Impossible", announces debut EP "Words of Love"
Today, Paris-based crooner Max Cartier is releasing his new single, 'It's Impossible', and announcing his first EP, "Words of Love", out on April 21st. A collection of classics from the Big Band era, The EP was recorded at the iconic Capitol Studios in Los Angeles and produced by multi GRAMMY® winner Chris Walden.
Alexa Dark's alt-pop noir debut EP would be at home on a James Bond soundtrack
J NOA UNVEILS EMPOWERING SINGLE "NO ME PUEDEN PARAR"
Dominican Republic's "daughter of rap," J Noa, returns with an empowering new single "No Me Pueden Parar" (They Can't Stop Me) via Sony Music CAC. The 17-year-old rap phenom explains that the track is "a message of hope for everyone who thinks they can't accomplish their dreams and feels they're limited when the only limit that exists is the sky." With "No Me Pueden Parar," which was produced by Brasa (Bad Bunny, Yandel, J Lo) and Nico Clínico, J Noa wants the world to understand that she knows what she wants, she knows where she's from and where she's going, and this is exactly what motivates her to go harder.