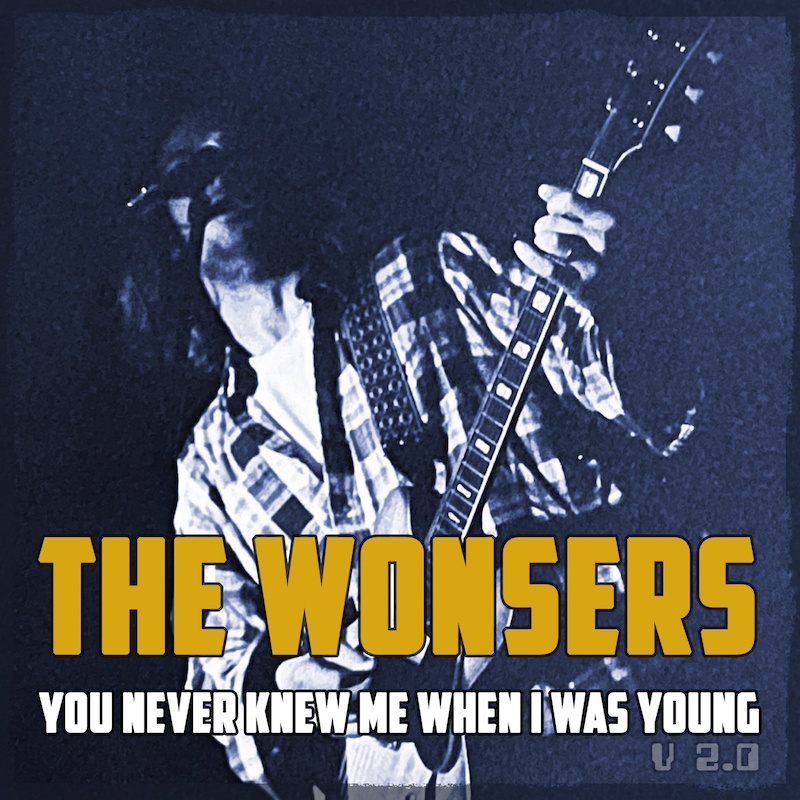 Based in Minneapolis, MN, The Wonsers is a rock back originally formed by three brothers, Peter, John and Matt Van Dyke. The group started up in 1992 and The Wonsers was named after their mother's maiden name. The Wonsers released three records from 1994-2000 and after over 20 years, the brothers are back with the recent release titled 'You Never Knew Me When I Was Young 2.0'.
This new EP is a re-release of The Wonsers' 1996 EP called 'You Never Knew Me When I Was Young'. With this revisited, '2.0' version, The Wonsers included a bonus, live cut of "Mess" that was recorded back in the 90s. The Wonsers are back in 2023 with 'You Never Knew Me When I Was Young 2.0' proving that music never dies! If anything, this proves that the itch to create new music grows stronger over time for musicians and the wait for The Wonsers is over!
The current lineup includes: Peter Van Dyke on bass, keyboards & drums and John Van Dyke on guitar & vocals. Previous members include: Matt Van Dyke, Thomas Case, Matt Cartee and Tommy Tousey. Picking up where the Van Dyke brothers left off, The Wonsers proudly release 'You Never Knew Me When I Was Young 2.0' without missing a beat.
The EP kicks off with "Skyline Bridge" and right away you hear that raw, rock energy that embodies the spirit of The Wonsers. "Skyline Bridge" is holding up nicely and standing tall where good times and a fun sound can be heard. "Flowers" is up next and what a fresh batch of notes this is. The Wonsers deliver a strong performance proving that these "Flowers" are fully blooming. The following track, "Mess", connects with the audience and lyrically relates with the idea of being a mess emotionally. With solid riffs in place, The Wonsers do one hell of a job making a big ball of "Mess" sound like the perfect gift. "Montana" drags along at just the right pace as The Wonsers play like seasoned vets on this song. Track five, "Nobody", speaks volumes and cuts right through you as The Wonsers can be heard laying it all out on the table. "Mess (Live at the Turf Club)" displays The Wonsers jammin' out back in the 90s in St. Paul, MN. The Wonsers provided a tight set here and the listener can sense that this band was feeling it and in the zone during this live performance of "Mess".
The Wonsers have a unique quality when it comes to the style of music and overall sound. Polished and refined doesn't doesn't describe The Wonsers but rather raw, unscripted and real fits better. Just like best friends jamming together in someone's garage, The Wonsers capture this feeling during the recordings. The Wonsers play for the love of music and 'You Never Knew Me When I Was Young 2.0' is a true testament to that fact.
https://www.instagram.com/the_wonsers/
By Jimmy Rae