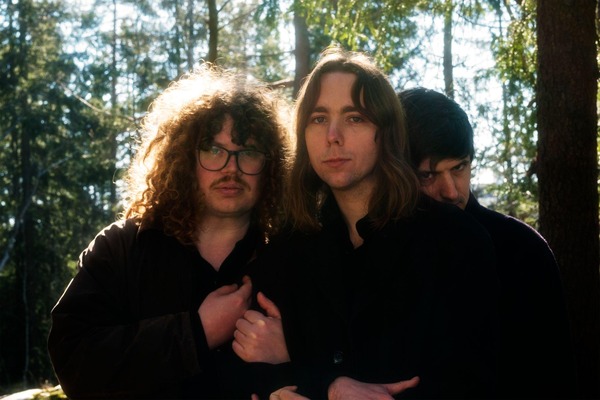 @skopemag news – monday – march 20, 2023 @ 8 pm est
https://www.facebook.com/SkopeMag/
https://twitter.com/skopemag
https://www.youtube.com/@skopetv2
https://www.instagram.com/skopemag/
APP – Apple iTunes –
https://itunes.apple.com/app/id1465224822?mt=8
@skopemag APP – Google / Android –
https://play.google.com/store/apps/details?id=hr.apps.n207414718
03 Greedo Announces 3/24 'Halfway There' Mixtape – Watch "Bacc Like I Never Left" Video
Endlessly prolific with an unparalleled work ethic, 03 Greedo spent the weeks following his release on a creative tear. Ready to share the first batch of recordings from his recent binge, 03 Greedo announces Halfway There, his next mixtape. Like many of the projects from his legendary 2010s run, Halfway There benefits from Greedy's endless font of melodies and peerless ability to write fully-realized songs in a matter of minutes. The new mixtape spans over 30 tracks, featuring contributions from a laundry list of notable names eager to welcome 03 Greedo back to the game. Featuring appearances from Babyface Ray, Maxo Kream, Rich The Kid, and many, many more to be announced, Halfway There arrives on March 24th via Alamo Records.
ERIK VINCENT HUEY (Surreal McCoys) enlists Laura Cantrell and Eric Ambel for his new video
Today, Erik Vincent Huey is premiering the nostalgic new video for "That's What Jukeboxes Are For" at The Bluegrass Situation. Huey enlisted alt-country chanteuse Laura Cantrell and outlaw country guitarist Eric "Roscoe" Ambel for the song, which works both as a tribute to male/female duets and a catchy honkytonker that captures the spirit and sound of the Golden Age of Country.
MILEY CYRUS 'ENDLESS SUMMER VACATION' DEBUTS WITH 119,000 UNITS SOLD, HER BEST DEBUT SINCE DECEMBER 2014
Miley Cyrus's eighth studio album Endless Summer Vacation has officially debuted at #3 in the US on the Billboard Top 200 with 119,000 units sold, her best debut since December 2014. Additionally, Endless Summer Vacation debuted at #1 in the UK, Australia and New Zealand. The album, available globally via Columbia Records, was released to commercial and critical acclaim on March 10. Stream here.
Hard Southern Rock Band 13South Drop Second Single "High Enuff" to all major platforms via G4L Records
Southern Rockers 13South drop second single "High Enuff" from their upcoming self-titled record High Enuff.
"'High Enuff' is a tongue-in-cheek song, a call to arms for youth and the old schoolers still in their prime. Hopefully everyone else is reminded of that first taste of freedom of letting go of the cares of the world before you feel the weight of the world later in life," said Chris Blevins (co-founder).
Amelia Moore's New Single, "FUMD (feat. jxdn)," Is Out Today
Amelia Moore – who has amassed over 150 million combined global streams since making her recording debut in late 2021 – teams up with jxdn on her new single, "FUMD." The track opens with the gentleness of a lullaby but quickly explodes into a cathartic anthem for anyone who's ever found their sleep interrupted by recurring dreams of their ex. Released today by Capitol Records, "FUMD" was produced by Moore's frequent collaborator Pink Slip.
NEW MUSIC: K. MICHELLE RELEASES NEW SINGLE "YOU"
K. Michelle, the critically acclaimed R&B artist known for her powerful vocals and heartfelt lyrics, has released her latest single, "YOU," via MNRK Music Group. Produced by Hero, "YOU" showcases her signature soulful sound, coupled with her ability to craft honest and introspective lyrics that speak to her fans' true emotions. This emotionally charged track delves into the complexities of relationships and the ups and downs that come with them. K. Michelle's captivating voice sings over a smooth and melodic instrumental, making for a genuinely mesmerizing listening experience. The accompanying video, directed by Sam Green, premiered on BET Soul.
[Single] Lateb – Crime City prod. by Mista Maff
Massachusett's artist Lateb unleashes another body bag on the single "Crime City," this time teaming up with French producer Mista Maff to deliver this year's latest street anthem. Lateb showcases his flow over this grimey and bouncy production with ease, while describing a place where both blue and white collar crime runs rampant.The track is complete with an infectious hook that will make you want to get up out of your seat and rob someone. Check it out now on all platforms!
Champion Poundcake shares "RAGS ANONYMOUS" video feat. Rhys Langston
Lisa Michelle Anderson Shares Video for "Joy Callin'"
INHERUS Release Video For "Forgotten Kingdom"
Post-metal/Heavy rock artists INHERUS have released a video for "Forgotten Kingdom" the first track from their upcoming release Beholden,which is out on May 26th, 2023 via Hypnotic Dirge Records.
The band comments: " 'Forgotten Kingdom' is about the dynamics of power intense relationships can have – the lasting effect one has on another whether in presence or absence. Two voices reach for each other, yet whether one hears the other is of less importance than what they tell themselves as they transform. Forgotten Kingdom is the doors of a relationship closing – a lost world that once existed between two people, each of whom are now someone else."
CAPTAIN PLANET ANNOUNCES NEW SINGLE PAMBELE
In his latest musical offering, Captain Planet collaborates with Colombian singer Jimena Angel to create a scorching slice of classic Afro Latin funk. The song began during a recent tour in South America where Captain Planet was playing some gigs around Santa Marta & Cartagena.
The Japanese House Returns with "BOYHOOD" Single & Video
"BOYHOOD," which debuted as BBC Radio 1's "Hottest Record," sees Bain explores the complexities of gender and sexuality as well as how trauma becomes an inescapable part of a person. The track's hypnotic production coupled with her silky voice and a propulsive electronic beat creates an enchanting atmosphere perfect for dancing. The accompanying visualizer finds Amber watching a projection of herself from a bed, as one of a pair horseback riding through lush green fields.
Norwegian Post-Punk for Vampires and Ghouls – Outer Limit Lotus
'Let The Night Ride You Home' is out on 17th March 2023 via Sheep Chase Records with a full length album scheduled to drop 12th May 2023.
NEWS: Spadei Release New Music Video "Shine A Light"
Spadei, the supergroup consisting of Wally Ingram, Tom Freund, and Stevie Blacke, is proud to announce the release of the music video for "Shine a Light." It is off their newly released debut album Left Right Here, out now with Six Degrees Records and available everywhere you stream music.
Video: Mallz – Come Again ft Sharp Cuts
THE HIP PREISTS Unleash New Video For "Just To Get By"
This week we get to feel another white-hot blast straight from the album's furnace in new single "Just To Get By", which finds the band in rare reflective form. "Just To Get By" is the latest single to land ahead of the new album Roden House Blues – which will be released May 5th, 2023, via The Sign Records.
The french punk cabaret Lady La Fée shares music video for the tracks "Mon CoCo" and "Renegade"
The band is formed by Gil (drums), Kryss (bass), Greg (guitar), Tom (keyboards), Loki Lonestar (conductor of the orchestra), El Lion (art perfomance) and Mogwai Superstar (dog diva the lights up the stage with her pink tutu) are promoting their latest releases; the music video for the track "Mon CoCo" and "Renegade". You can watch de video bellow:
Watch Young Dolph's "Love For The Streets" Video
Before Memphis rap legend Young Dolph passed away in 2021, he recorded a series of pristine and poignant trap songs that became his album Paper Route Frank. Today, Dolph's label Paper Route Empire shares the video for "Love For The Streets," the album's opening track. The video combines archival footage of Young Dolph with clips from PRE's recent car show in Memphis, in which dozens of enthusiasts flocked to Dolph's old stomping grounds with their camo-wrapped sports cars and luxury vehicles. Ending with a champagne toast delivered by Dolph to his team, the video is a fitting tribute to the legendary rapper, who had a well-documented love for camo-wrapped cars, like the one on the cover of his Role Model album.