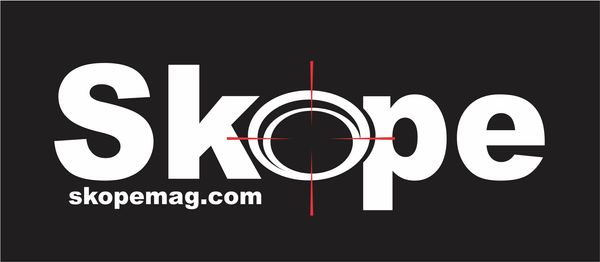 @skopemag news – thursday – march 16, 2023 @ 5 pm est
@skopemag HQ – http://smarturl.it/skope
Buy & Sell @skopemag Marketplace
https://skopemag.com/category/services
Skope Magazine / Cameron Nickerson channels the ghosts of classic country on Submission
"Submission was written in 2016, while I was living in the city again and thinking about the simple life back home," said Cameron Nickerson (he/him). "I've always felt that the music industry is a little too much like a competition, and maybe not as much about the music. The title track is about the feeling of constantly submitting myself as an artist, hoping others like and listen, as well as the struggles that go along with both caring and not caring if they do."
Jeff Rouse's THE GEMINI AFFAIR Release "We Love The Night"
"We love the night was written and recorded before the world that I knew was shut down. To say that feels like old news. And to look back it feels like I was a different person. I have always been attracted to darkness of the night and had also been attracted to the darkness in people as well. There is something about feeling invisible and invincible that the darkness brings. What I now see is that living in the light doesn't necessarily mean the darkness is who and how I have to live. Black will always be the color that I wear and that shade will always be prevalent when the songs appear. We Love The Night was born in the dark. But I think what comes through is that trying to find the light is worth the fight," says Jeff Rouse
ISAAK: magnetic new rocker "Except" streaming
Genoa-based heavy and stoner rock stalwarts ISAAK unleash a dark and magnetic new song taken from their forthcoming new album "Hey", due out on March 31st through Heavy Psych Sounds.
About the song, the band comments: "Two important names of the Genoese underground scene collaborated on the song: Fabio Cuomo from Gotho, Elder and Fabio Cuomo solo project and Bernardo Russo from YALDA and Berna. Except is a journey, a walk through the evolution of feelings … one of the most intimate songs on the album."
SAD BOYS CLUB enlist members of Spector and Swim Deep for new video
Paying homage to Charli XCX's "Boys" video, the new clip for "Delicious" directed by Becky Garner features the likes of Fred MacPherson (Spector), Cavan McCarthy (Swim Deep) and more; showing Sad Boys Club at their whimsical best.
INTRODUCING: CJ's Mirra Maze & his debut offering 'Self Medicate'
Arriving as an infectious, beat-heavy, hypnotic piece, Self Medicate balances between sharp electronics and hook-laden melodies, peppered with psychedelics. The outcome toes a line entirely of its own, somewhere between Tame Impala and Toro Y Moi with the inventive allure of LA Priest.
STOLOS Release Video For "Riding The Beast"
Black metal quartet STOLOS has unveiled a new lyric video for their dark offering "Riding The Beast". This release provides a glimpse into the band's forthcoming album Black Winter due to release in late 2023 / early 2024. Manifesting an intense sound accompanied with blood-curdling and hellish imagery, "Riding The Beast" brings the heavy drenched in flames.
"STOLOS is pleased to release this lyric video for the song 'Riding the Beast'. Keep on eye out for the future release of our album Black Winter. Hail."
Ill Communication Release New Track From Upcoming "Doomsday Brigade" LP on Safe Inside Records
"World War Ill is inspired by dirtbag people in positions of power or authority that use their status to take advantage of others" says singer Andy Franchere adding "These shady types might be in a band, a co-worker, a promoter, a scene celebrity or a key board warrior. These behaviors range from intimidation, to grooming, to worse. Any human who is guilty of these actions needs to be called out. This song is a call to arms to those who participate in the hardcore punk scene. A call to unite and take a stand against these behaviors as well as coming to the aid of the victims who are feeling helpless. It's WORLD WAR ILL and war is still hell. Join the Doomsday Brigade today. We had our long time friend Andrew Verity of Vendetta and Retaliate sing a line in legendary Nardcore Fashion. Eva Hall of Power Alone and No Plan who has been a friend since the Diehard Youth days stole the spotlight with a killer guest spot. Danny Phillips of the Warriors wrote and played the wicked lead in the intro."
J. Stalin Throws a Pool Party in "Issues" Video
BABY CITY CLUB Returns With Refreshing New Single "Watersport"
"Watersport" is yet another brilliant example of how Baby City Club evokes a mood with their music and how they are breaking the sonic mold with their innovative blend of genres. Written by the duo and produced by Axel Ghxst, the song comes alive with irresistible, dance-ready funk rhythms and captures the energy of a carefree tropical vacation, enticing thirsty ears and inviting fans to kick back, relax, and enjoy the good vibes.
BRING THE HOAX Release Video For "Final Day"
Sweden's BRING THE HOAX is back with the new single "Final Day". With hints of SONIC YOUTH, DINOSAUR JR, BUILT TO SPILL and SMASHING PUMPKINS, "Final Day" offers a fresh blend of indie rock, power pop, grunge and modern rock. The band are gearing up to release the new album Single Coil Candy on the 12th of May via Lövely Records.
Surrender To Waves Of Progressive Metal With Israel's NEOLIA's Music Video For "Carried Away"; Self-Titled Album Out May 2023
Get ready to immerse yourself in a world of dynamic soundscapes and intricate musicianship as Israeli progressive metal band Neolia drops their anticipated debut self-titled album. Brace yourself for a genre-bending journey that will leave you begging for more. In advance of this release, they have a new music video out for the track "Carried Away", which gives an up-close look at the band playing live and continues the story of the fictional character Alex who the album is about. They share the story conveyed in the single:
EMPIRE STATE BASTARD SIGN TO ROADRUNNER RECORDS
The concept for Empire State Bastard emerged when Neil and Vennart would spend downtime on tour sitting at the back of their bus sharing the heaviest, most avant-garde and confrontational music they could find. Now, a decade on from its conception, the project is finally coming to fruition with Vennart writing the songs and recording all the guitars, and Neil focusing on vocals and lyrics.
JUDELYN SHARES HEARTFELT, INTROSPECTIVE DEBUT ALBUM I'LL NEVER UNDERSTAND
Marking her grandmother's birthday after she passed away in 2018, Cleveland-based singer-songwriter Judelyn has launched her debut album I'll Never Understand. Across the 11-track collection, the 18-year-old artist navigates early adulthood growing pains, writes through the experience of a first major family death, and uses music to process her experience with sexual assault with soft guitar tones, ethereal vocals, and a gentle approach to each and every challenging topic at hand. Transporting listeners into her own blossoming world and mirroring their own teenage existence, Judelyn takes inspiration from the likes of Billie Eilish, Melanie Martinez, and Lana Del Rey.
Northern Nights Announces Big Gigantic, G Jones, Mura Masa, TOKiMONSTA, Dr. Fresch + First Music Fest To Launch Cannabis Strain For 10th Anniversary
Today, Northern Nights Music Festival has announced the phase one lineup for its 10th anniversary, taking place in Northern California's iconic Redwood Forest this July 14-16. With an eclectic music lineup, top-tier cannabis and wellness programming, and serene natural landscapes, Northern Nights remains one of North America's most unique boutique festival experiences.
WITCHROT Release New Video "Million Shattered Swords"
WITCHROT has released a video for their track "Million Shattered Swords". The song is from their new album Live In The Hammer which is out now on all streaming platforms.
American Trappist shares new single "Seg Fault": LISTEN
"Seg Fault" was inspired by vocalist Joe Michelini's struggles of putting aside being an artist full time. A "segmentation fault" is when a computer program loses track of memory and tries to write or read from an inaccessible part of memory. American Trappist ponders the concerns of losing track of change on "Seg Fault", trying frantically to patch the two chapters of the narrator's past and present together.
J.Stalin links with Stunnaman02 and Lyjah to throw a pool party for the ages [OUT NOW]
It's Thursday, so you already know what's going on: J.Stalin has just dropped the video for "Issues" off Prenuptial Agreement 2. The Bay area legend goes incognito to throw a pool party for the ages. In his latest video, Stalin links with San Francisco's Stunnaman02 and Fresno native Lyjah, who is signed to Stalin's Livewire Records, to show us how they party in the Bay. The video opens with Stalin and Lyjah pulling up to a mansion, disguised as pool cleaners. Once the owners leave, a whole squad of swimsuit-clad partygoers, including Stunnaman02, show up for an impromptu pool party.
Chris Jones & The Night Drivers release music video for No. 1 song, "The Price Of Falling"
"This was our first release from what will be the second album by this lineup of the band, so it was thrilling for us to have the song go to No. 1. It continued a No. 1 streak for us and made us feel like we were starting off on the right foot!" says Jones. "We had so much fun recording this song and the same was true for the video. Playing together in that historic Asheville ballroom with the beautiful light streaming in through the windows got us in just the right frame of mind for it."
Rockshots Records Signs Canada's WALK WITH TITANS For Debut Album "Olympian Dystopia" (Greek Myths Meet Power Metal); Unveil Video "Seven Against Thebes"
Rockshots Records is proud to announce their signing of Walk With Titans for the release of their debut album "Olympian Dystopia" on May 26th, 2023. Based in Montreal, Canada, the band's goal is to bring all the epic elements you'd expect from a power metal band with a twist of Greek Mythology. On "Olympian Dystopia" the quintet showcases their writing and technical skills.
Lost in Japan Drop Festival Anthem "From The Start"
"I don't know what I'm doing, from the start I've been losing you." This lyric encapsulates their new song, "From The Start," which holds varied meaning for the listener whether it rings true for a failing relationship, self-reflection on life's trajectory, or a musician making their way in the music industry.
TREEDEON: Ghost Cult Magazine Streams Entire New World Hoarder LP
Today, Ghost Cult Magazine is hosting an exclusive advance stream of New World Hoarder, the third LP from Berlin-based sludge/noise trio TREEDEON, on the eve of its release through Exile On Mainstream.