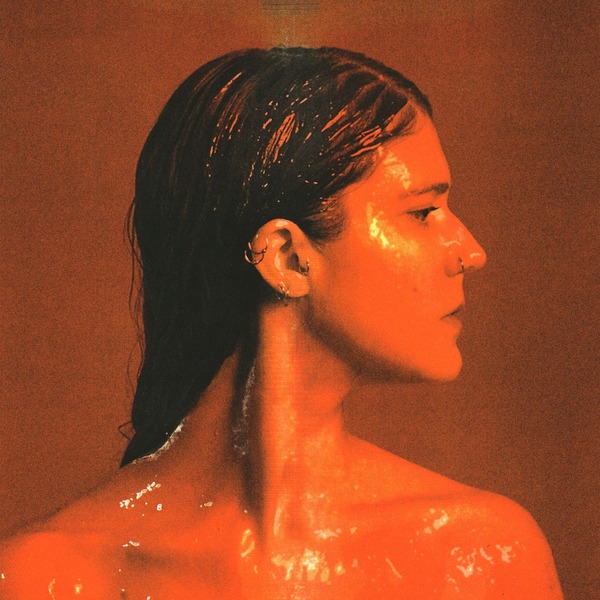 @skopemag news – thursday – march 16, 2023 @ 12 pm est
@skopemag HQ – http://smarturl.it/skope
Buy & Sell @skopemag Marketplace
https://skopemag.com/category/services
Tormodur releases new single "Green, Yellow and Red"
Today, Faroese singer and songwriter Tormodur is releasing his new, refreshing single, 'Green, Yellow and Red (Can't Figure You Out)' via Tutl Records.
Tormodur took the Faroese music scene by storm in January of 2022 with his debut single 'We Both Know', and since then released two more songs, 'Aphrodite or Medusa' and 'Fire in My Flame', leading to the new single out today.
ALISON GOLDFRAPP ANNOUNCES DEBUT SOLO ALBUM THE LOVE INVENTION OUT MAY 12th VIA Skint/BMG MUSIC
Today, British synth-pop visionary Alison Goldfrapp announces her inaugural solo album, The Love Invention, set for release on May 12th via Skint/BMG Music. The upcoming record, executive produced and co-written by Alison, promises to be an evolutionary chapter in the multi-faceted artist's forward-thinking yet timeless discography. The Love Invention features collaborations with the likes of production mastermind Richard X (Pet Shop Boys, M.I.A.), James Greenwood (Daniel Avery, Kelly Lee Owens) and Toby Scott (The Gossip, Annie).
Pontillo And The Vintage Crew : new Single & Video "Long Time Gone"
Anyone who only knows Gianni Pontillo as the shouter of the German hard rock legend VICTORY will be surprised which side he lives out on his upcoming blues album "For The Love Of Blues".
The second single "Long Time Gone" shows his soulful side in a song that deals with finality, farewell and hope and sometimes causes goosebumps.
BELINDA CARLISLE TEAMS UP WITH DIANE WARREN TO UNVEIL FIRST NEW POP SINGLE RELEASE SINCE 1997!
Belinda Carlisle, today releases a brand new single, "Big Big Love," which marks the pop icon's first new English language studio recording since 1997 and the triumphant reunion with the incomparable songwriter Diane Warren.
Def Leppard With The Royal Philharmonic Orchestra – New Album –'Drastic Symphonies' – Set For Release On May 19th, 2023
This album represents a bold new approach to Def Leppard's most loved songs. Def Leppard have deconstructed and rebuilt not only some of their most well-known tracks, but also some of their hidden gems as well. By and large, they have intertwined the audio from the original tapes and performed them alongside The Royal Philharmonic Orchestra, consistently ranked as one of the world's leading orchestras. The album additionally includes new vocals and guitars that culminate in stunningly beautiful symphonic arrangements, which at different points you can hear Joe Elliott duetting with his younger self.
PHOENIX ENLIST CLAIRO ON "AFTER MIDNIGHT"
Today, acclaimed, GRAMMY-winning French band Phoenix have enlisted indie-pop phenom Clairo and her ethereal vocals on a new version of "After Midnight," a standout track off of their critically acclaimed seventh album Alpha Zulu released last November. Out now on Glassnote Records, the single is available on all platforms. The band's world tour of the album will continue this summer when they make their return to Festivals across Europe and to North America for a co-headlining tour with fellow Grammy-winner Beck.
Margo Price joins forces with Sierra Ferrell to reimagine 'Change of Heart'
Margo Price has joined forces with Sierra Ferrell to release a brand new rendition of her Strays standout "Change of Heart," which recently reigned #1 for 14 consecutive weeks on the Americana chart. Margo has also announced a special, intimate date at London's Lafayette on Friday August 25th. The show comes alongside her recently announced appearance at The Long Road Festival at Stanford Hall in Leicestershire.
INDIE POP SISTER TRIO, JOSEPH, RELEASE NEW SINGLE "THE SUN" – WATCH THE VIDEO HERE
Today, indie pop trio JOSEPH release an empowering new anthem "The Sun," the second single and title track from their upcoming album The Sun (April 28, ATO Records). The new single is released alongside a music video, and tells the story of walking away from a relationship that makes you feel small, and realizing you are more than you think you are.
LA's Arwen Lewis Shares Single + Announces EP; Playing SXSW Saturday at Antone's
Technically, Arwen Lewis inhabits our blue planet, but so much about her believes and belongs in the celestial realm. First and foremost, her earthily angelic voice (just listen and you'll know that's not a contradiction in terms). Then there's her her lineage: The granddaughter of Oscar-winning actress Loretta Young and the daughter of Peter Lewis, a founding member of '60s psychedelic cult heroes Moby Grape, she's been part of the creative cosmos all her life. So it's no surprise that Arwen's new EP is called Under the Stars—or that a slice of sonic heaven is poised to enter your heart, mind and soul.
Introducing: Lucy Kruger & the Lost Boys. Listen to 'Howl'. Album out April 14
Today, rising musician Lucy Kruger & The Lost Boys, is happy to share 'Howl' the latest single from their upcoming, anticipated album Heaving (out April 7th on Unique Records). It's a defiant and devastating – a catchy and cutting song that slips from casual storytelling into visceral, near violent, confession – catharsis in the form of rock 'n roll.
WOLFNAUT: get fuzzed up with new track "G.T.R."
Norwegian stoner rock veterans WOLFNAUT team up with Doomed & Stoned to present their fast-paced new single "G.T.R." today! Their fourth album "Return of the Asteroid" will be released on April 21st on Ripple Music.
LA Priest Announces New Album 'Fase Luna' – Out May 5
LA Priest, aka Sam Eastgate, announces his ocean-inspired, wobbly-pop filled third album, Fase Luna – due for release May 5 via Domino. Following 2020's GENE, named after a modular drum machine that Sam designed using 150 electrical circuits he'd built himself, Fase Luna strips things back to little more than Sam and his guitar: nine sunshine-streaked tracks of pure bliss.
Helen Ganya Announces New EP out March 24 via Bella Union / Shares First Single
Helen Ganya today announces a follow up EP to her 2022 album polish the machine. This new EP titled repolish the machine will be released next week on March 24. repolish the machine includes a handful of different versions of songs from the recent LP polish the machine. Beginning with two live stripped down sessions (the cloud sessions) of delicate graffiti and afterparty and a Thai sung version of the title track polish the machine.
Beyond the Gates Experience Reveals Guided Tours, On Sale Now
Beyond the Gates Festival is now revealing its second annual Beyond the Gates Experience, which offers special guided tours in the heart of Bergen (NO) by some of the Norwegian music scene's own icons! These once-in-a-headbanger-lifetime experiences will be offered to fans during the festival, which takes place from August 2-5, 2023 across several historic concert venues in the city.
MESMUR: international death/funeral doom entity premieres new single "Petroglyph"
The album's title is based on the Greek word for "underworld", and where the band's previous albums have explored themes of cosmic entropy and earthly apocalypse, "Chthonic" looks to the spirit world for its inspiration. Formed as a collection of paranormal horror tales, it speaks of fabled entities making contact through the veil of sleep, summoning prey to subterranean depths, or haunting a post apocalyptic landscape.
An Early Stream of "Petroglyph" from MESMUR's 'Chthonic' LP (2023) | PREMIERE
NECROVESCENT RUINER Streams New Album Untouchable Faith Decay At Ghost Cult Magazine
NECROVESCENT RUINER are streaming their single track album Untouchable Faith Decay, at Ghost Cult Magazine. The album is out tomorrow, March 17th, 2023. Pre-orders are available HERE.
"Old Friend" Good Terms Prescribes Forgiveness With New Single
"My family and I weren't on speaking terms for most of the pandemic over a stupid argument that I wasted two years of my life being upset about. 'Old Friend' was written toward the end of this conflict as I was working through many of my own issues & building up the courage to try to resolve it."
Trapland Pat & Lil Toe "Keep It Goin" in New Single
With a bright, buoyant flow and the lyrical agility to go bar-for-bar with the best, Trapland Pat is poised to reach new heights in 2023. Continuing his recent streak of searing street singles, Pat connects with his fellow South Florida native, the ski mask-wearing eccentric, Lil Toe, for "Keep It Goin." Channeling his wide-eyed intensity and drawing inspiration from his college football career, the PepperJackZoe-produced track finds Pat at his most fired up: "If it's up, then it's stuck, they better duck down/Red zone, goal line, them loads 'bout to touch down."