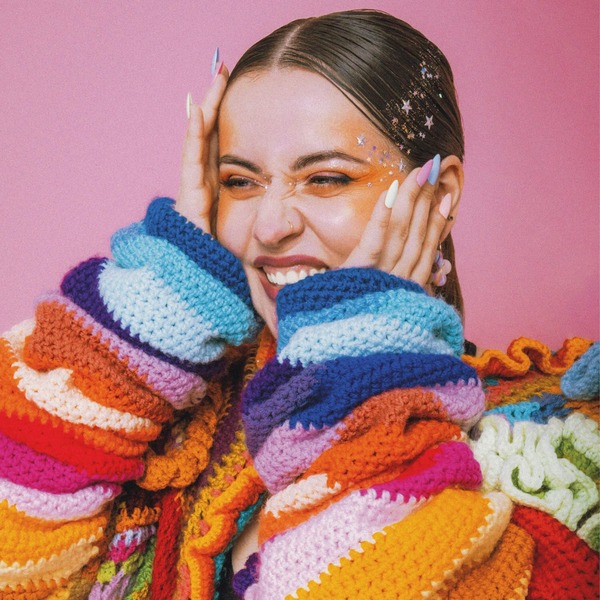 @skopemag news – wednesday – march 15, 2023 @ 5 pm est
@skopemag HQ – http://smarturl.it/skope
Buy & Sell @skopemag Marketplace
https://skopemag.com/category/services
Detox From Grey Share New Single "Star In My Sky"
Detox From Grey are a rising London-based group consisting of Julie on vocals and keys, Jiwoon on bass guitar and synths, and Marco on drums. The name Detox From Grey refers to the idea of letting go of negative ideas, people, and the past in order to grow. The band's music is a reflection of this message, encouraging fans to embrace the full colour spectrum of life and make the best out of it. The band was formed after they met each other at university in London, with Julie hailing from Denmark, Jiwoon from South Korea and Marco from Italy. Despite their diverse cultural backgrounds, they share a common love for music and a passion for creating something new and unique, as can be heard on their newly released single, "Star In My Sky".
Northern CA-based Vulture Feather (feat. members of Wilderness) announce debut LP 'Liminal Fields' out June 2nd on Felte!
Colin McCann didn't pick up a guitar for nearly ten years. The Northern-California-based songwriter, previously performing under Lord Dog Bird, had been creating music with longtime friend and collaborator Brian Gossman for much of their adult lives with early-00s Baltimore-based band Wilderness. So what would cause such a stagnant period? And how could McCann find his way back to the joy that music had once so easily conjured? The answer was to go back to the very beginning, where the kinetic forces that urged McCann to make music in the first place could emerge once again. But first, he had to make space in his internal world; a kind of silence where he could hear the exhale of his past, and the blossoming of a new song.
The Lemon Twigs share new single "In My Head" | "Everything Harmony" out May 5th on Captured Tracks
The Dirty Shirts Thrills With New Single "HEART ATTACK"
Alternative rockers The Dirty Shirts have returned with the release of their explosive new single "HEART ATTACK." The glam-rock infused track perfectly combines an electrifying pop sound with hook-heavy melodies and an infectious chorus. "My lyrical themes often express the duality of feeling two different things from one emotional situation and how to deal with it," confesses lead singer, Nick Santa Maria. With "HEART ATTACK," it's the feeling of not wanting to let go of a relationship, while also wanting to run away as fast as possible.
Keaton Henson Shares New Single / 'House Party' Out June 9 via Play It Again Sam
House Party is Keaton as you've never heard him before; a conceptual and sonic departure that sees Keaton inhabit a parallel version of himself who, from the outset, aggressively pursued fame and all its trappings. This narrator, who is embodied by the pink-suited Keaton of the Tristan Pigott-designed album artwork and imagery, also allows over the course of 12 stunning and pop-driven tracks, the real Keaton to explore his own story and motivation.
17 YEAR-OLD ARTIST KANII REVEALS MUSIC VIDEO FOR NEW SINGLE "I KNOW"
TENHI announce new album and release lyric video
From a decade of twilight, Finnish dark folk ensemble TENHI return to the light with a lyric video for the new track 'Saattue' ("Convoy") as the first single taken from their forthcoming album "Valkama" ("Harbour"/"Shelter"), which has been slated for release on June 9, 2023.
Krautrock meets Americana – Parker Millsap shares new song; new album arrives May 12
Acclaimed singer-songwriter Parker Millsap has shared "So Far Apart," the latest single from his eagerly awaited new album, Wilderness Within You, available on CD, LP, and digital download via Okrahoma Records on Friday, May 12. Co-written with close friend and fiddler Daniel Foulks, the track is joined by an official companion music video directed by Austin Leih, premiering today on YouTube.
Oasis Into The Wild Announces Honey Dijon, DJ Koze, TSHA, Jyoty, Partiboi69 b2b LB aka Labat, Romy, Sofia Kourtesis (DJ Set) + More for 2023 Edition
Oasis: Into the Wild unveils the first wave of acts for 2023 and announces a brand new location for the festival's second edition. From October 27-29, Oasis: Into the Wild will take place at the iconic Atlas Studios in Ouarzazate, Morocco, where film and TV epics like Gladiator, Game of Thrones and The Mummy were filmed. This cultured gathering offers a feast for all the senses with world-class sound from international names like Honey Dijon, DJ Koze, Jyoty, Partiboi69 b2b LB aka Labat, Romy, Sofia Kourtesis and TSHA, as well as a notable roster of talented Moroccan acts.
Holly Henderson releases reflective fuzzy epic 'Back After Sunrise'
Glowing with gorgeous harmonies against a retro psych-pop backdrop, "Back After Sunrise" is a song about the end of a chapter and how we look idealistically at the time spent, when it's all nearly over. As the track progresses, it escalates from soft glimmering melancholia into a fuzzy epic…!
Magnolia Park Share New Single "Facedown" & Announce 'Baku's Revenge Deluxe'
Out today, "Facedown" combines elements of pop-punk, alternative and hip-hop highlighted by cutting-edge production. Magnolia Park call the new song "A high energy modern punk song for anyone who's ever experienced being bullied or taken advantage of. Here's to finally sticking up for yourself."
NECROFIER Announces New Album, Shares First Single + Music Video
Texan black metal outlaws NECROFIER will be releasing their second full-length, 'Burning Shadows in the Southern Night,' on June 2, 2023 via Season of Mist Underground Activists! The album artwork, tracklist, and details can be found below! In celebration, the band is now sharing the vicious new single, "Burnt by the Sacred Flame," along with a music video!
UK slowcore band, deathcrash, new single, Fire Talk signing, album out 3/17
(Skope) – TASH SULTANA's new single/video "James Dean"
TASH SULTANA, a gender-fluid multi-instrumentalist, producer, singer-songwriter, engineer, and entrepreneur, has been a powerful presence in the music industry for the last decade. This week they've shared "James Dean," the first single from an upcoming EP out later this year (TBA) through their label, Lonely Lands Records.
Tentacles Industries – France's SUNBEAM OVERDRIVE Get Philosophical With Proggy "Out Of Plato's Cave" Off New Album "Diama" Out May 2023
This upcoming record is about elevation, travel, adventure, and energy. It's meant to lift you up yet make you endure the storm both inside and outside of yourself. Although not designed as a concept album, "Diama" nevertheless turns out to be crossed implicitly by a coherent line, which appeared to them once the album was finished. This line is that of the crests of the summits, more precisely a notion of ascent, elevation, exterior as interior. It translates into the quasi-cinematic succession of pieces forming an initiatory journey throughout the 10 songs. It is recommended for fans of Alice In Chains, Meshuggah, and Tool.
NIGHT GOAT: New Noise Magazine Streams Entire Totem LP
New Noise Magazine is hosting an advance stream of Totem, the gnarled second LP from Canton, Ohio-based noise rock/death rock outfit, NIGHT GOAT, ahead of its official release this Friday through Black Donut Records.
KROOKED KINGS DROP NEW SINGLE ' COMING OF AGE' // LISTEN HERE
A grass roots band who were raised in the Mormon faith before taking the decision to walk away from the religion and embrace music, Krooked Kings are a unique band with a unique story. Set to be a sleeper hit of SXSW, the rising group are set for a big few months.
Broadside Shares Brand New Single "Cruel" Featuring Brian Butcher Of The Home Team
Industrial Outfit AVGMNT Release New Single "SOMATOSE"
The band comments about "SOMATOSE": "What do we experience in our time of dying? Is it a void, do we drift through space, do we travel between dimensions? In this our protagonist exists in a drug induced coma as his body slowly shuts down. His brain dumping chemicals inducing strong hallucinations of floating aimlessly through the vastness of space. We really wanted to bounce between dense low tonal trap beats during the verses and open wide guitar/synths during choruses/breaks to give that feeling of confusion and disorientation."
LITTLE RICHARD- I AM EVERYTHING Official Trailer Out Now
Fabrizio Modonese Palumbo — ELP
Sentire Ascoltare presents today the video for "O_N", opening track of ELP, the new album by artist Fabrizio Modonese Palumbo to be released March 24 via Italian label Dissipatio.
«We must destroy that image!»: "O_N" è il nuovo video di Fabrizio Modenese Palumbo
JOETOWN Releases New Rock'n'Roll Bagpipes Song "Irish Blessing"
Bagpipes & Rock'n'Roll for the season of St. Patrick's Day. Joetown's new release "Irish Blessing" celebrates some elements of Irish heritage with a song inspired by and dedicated to his late father. "It's emotional", says Joe, "The Irish Blessing poem still hangs over our door where my Dad placed it years ago. Those words have always meant so much to me and even more so now in this tune." The high energy video features the outfit performing live on a truck moving through many large events last year.
CAFUNÉ SHARE OFFICIAL MUSIC VIDEO FOR NEW SINGLE "PERSPECTIVE"
GHÖSH Signs to Ramp Local, Profiled in CREEM Magazine
Ramp Local is thrilled to announce that GHÖSH, the Philadelphia genre-bending duo composed of Zachary Devereux Fairbrother and Symphony Spell, is joining the family.
Today CREEM released their Spring issue featuring a profile of the duo, where they discuss their origins ("bonding during a company meeting regarding a two-star review left by a customer disgruntled by Zah's habit of playing Korn at an ungodly volume to chase customers out at closing time"), their influences (unabashed fans of 311, Limp Bizkit, and Gathering of the Juggallos), and hanging out on a boat party hosted by [Limp Bizkit singer] Fred Durst.
Marcyline // "Treegiver" LP (lo-fi / alternative)
Playful Pop / Queer Dating / bexx new single
bexx is a seriously exciting new talent in the UK pop scene. Her eclectic, euphoric alt-pop sound unabashedly draws from influences within 80's synth-pop, pop-punk, classic rock, and current artists like Rina Sawayama and Lady Gaga.
INHERUS Release Video For "Forgotten Kingdom"
Post-metal/Heavy rock artists INHERUS have released a video for "Forgotten Kingdom" the first track from their upcoming release Beholden,which is out on May 26th, 2023 via Hypnotic Dirge Records.
The band comments: " 'Forgotten Kingdom' is about the dynamics of power intense relationships can have – the lasting effect one has on another whether in presence or absence. Two voices reach for each other, yet whether one hears the other is of less importance than what they tell themselves as they transform. Forgotten Kingdom is the doors of a relationship closing – a lost world that once existed between two people, each of whom are now someone else."
The Stone Eye Release Their Next Single "Not My Circus"
The Stone Eye Release Their New Single "NOT MY CIRCUS". The Stone Eye is that spot on the sun that burns a memory into each layer of immersive sound. Not to be placed in a box, their stylistic music continues to be released with "NOT MY CIRCUS".
Xinwenyue Shi – "Hustler Wang, A Li Li" music video (electro hip-hop)
JSHELL releases an audio & visual experience on new album "IN MY HEAD"
New York City-based Multi-Instrumentalist, Singer/Songwriter and Tater Mansion Tunes Recording Artist JSHELL announces his AUDIO AND VISUAL rock album IN MY HEAD by releasing VIDEOS FOR ALL 15 TRACKS on the album beginning TODAY and leading up to the complete album release which is available for purchase, downloading and streaming on all streaming services.
FLYING CUPID Premieres New Single "Afterlife" at Metal Injection
"'Afterlife' is about finding the meaning of life and death while being in an altered state of consciousness. The lyrics of the song also emphasizes further about the realization that the paradigm of heaven and hell doesn't exist, only deep restful sleep until the end of time. In terms of the musical influences, we stuck to our modern metal core zone while experimenting with synthesizers to create a lush soundscape as the canvas." – Abhiruk Patowary, Flying Cupid
"If you miss the days of bands like Periphery and Tesseract just starting to come up, then you're going to love this." – Greg Kennelty, Metal Injection