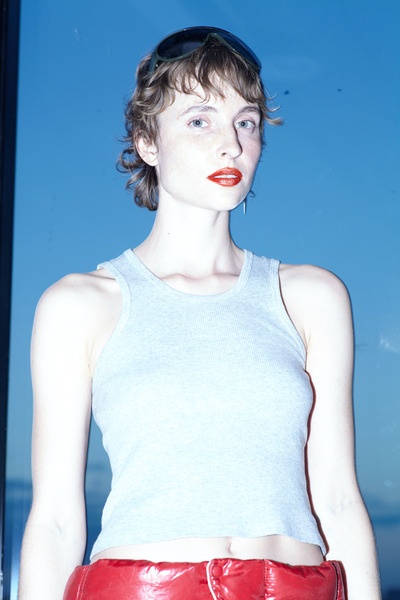 @skopemag news – thursday – march 16, 2023 @ 8 am est
@skopemag HQ – http://smarturl.it/skope
Buy & Sell @skopemag Marketplace
https://skopemag.com/category/services
Single: J57 ft Ras Kass, El Gant, DeeJay Element – JAMO JAMO
Brooklyn-based rapper and producer J57 has announced the release of his latest EP, "SAN GENNARO", set to drop on March 31st, 2023 via FiveSe7en Collective/Soulspazm.
The most recent single off the project, "JAMO JAMO" featuring his groupmates Ras Kass & El Gant, who make up Jamo Gang, showcases their continued strength and resilience in the underground rap scene.
DEADWOLFF Announces USA / CAN Tour Dates To Support Debut Album "Heavy Rock N' Roll" (Golden Robot Records) Out March 31st
A blend of hard rock, punk, and metal, Deadwolff set themselves apart from other bands with their take on the New Wave of Heavy Rock and Roll. Recommended for fans of Judas Priest, Motorhead, and W.A.S.P, Deadwolff's is a revival of foot-tapping, beer-drinking, headbanging tunes, and more. They are touring across the United States and Canada this May and June in support of their forthcoming debut full-length "Heavy Rock N' Roll" due out on March 31st via Golden Robot Records.
Debuting Right NOW- Frame 42 Single "Thicker Than Blood"
FAR FROM SAINTS ANNOUNCE SELF-TITLED DEBUT ALBUM TO BE RELEASED ON 16TH JUNE 2023 FEATURING THE NEW TRACK 'TAKE IT THROUGH THE NIGHT'
A new band featuring Kelly Jones of Stereophonics with Patty Lynn and Dwight Baker from The Wind and The Wave, Far From Saints instantly enamoured audiences with their debut track 'Let's Turn This Back Around', which received its first play from Bob Harris at Radio 2 and was named as Jo Whiley's Infatuation before being added to the Radio 2 playlist.Its impact was reiterated when Far From Saints' headline show at London's EartH Theatre on June 5th sold-out within two hours.
Ryan Wayne Shares Melodic New Folk Rock Single, "Forty Paces to the Bottom"
Creating a narrative out of life's personal challenges, "Forty Paces to the Bottom" places particular emphasis on financial insecurity, alcoholism, mindfulness, lost love, and indecision.
This moody and plaintive folk rock reflection discusses Wayne's attempts to be mindful and present, letting go of the anchor that is the past.
Iguana Death Cult Share "Pushermen" Single + Video
Boy & Bear Release Music Video for "Apex" | Self-titled Album Due out 5/26
THE HIP PREISTS Unleash New Video For "Just To Get By"
This week we get to feel another white-hot blast straight from the album's furnace in new single "Just To Get By", which finds the band in rare reflective form. "Just To Get By" is the latest single to land ahead of the new album Roden House Blues – which will be released May 5th, 2023, via The Sign Records.
Kevin Ross Video for Charting & Spotify Favorite "Look My Way" Out Now
As the video follows Kevin Ross through his neighborhood, he continually encounters the object of his affection but is unable to catch her before she disappears. The most captivating moment occurs when the two finally meet in an elevator, and they simultaneously ask "Would you like to grab coffee sometime?" This serendipitous moment is followed by Kevin Ross' triumphant chorus bursting with elegant rhythmics and bold vocals.
Great ~ Falls release their new single 'April's Child' to introduce their debut EP 'Negatives into Positives'
Video Out Today from Butterfly Haus
Butterfly Haus (music formerly made under the moniker "SAZE") is the Brooklyn-based indie-alternative music project of New Jersey-born Nigerian-American producer, songwriter and recording artist Osaze Akerejah.
Lettuce's Adam Deitch Releases New Single "Turn Us Around"
GRAMMY-nominated drummer, songwriter, composer, and producer Adam Deitch has shared the next single off his forthcoming studio album 'TAKE YOUR TIME' due out April 7th, 2023 via his own label Golden Wolf Records in partnership with Regime Music Group.
Bring the Hoax release first single and music video from upcoming debut album
Sweden's Bring the Hoax is back with the new single "Final Day". With hints of Sonic Youth, Dinosaur Jr, Built to Spill and Smashing Pumpkins, "Final Day" offers a fresh blend of indie rock, power pop, grunge and modern rock, with strong fuzzy guitars and delicately sweet melodies. The new single is the first taste of Bring the Hoax's upcoming debut album "Single Coil Candy", and is released together with a music video.
Avant-pop artist Jenny Bakke shares new single 'Cry'
In 2022, Liverpool-based Norwegian musician Jenny Bakke made her musical debut under the moniker Helven, releasing her debut EP, volume 1, a collection of synth-laden lo-fi pop. Now she's preparing to make her return with Morild, her most personal collection of songs yet, fittingly to be released under her own name. Today she has released a new single, the movingly beautiful 'Cry', via 9AM Records.
The Cheap Thrills release new single 'Reborn'
Self-made Liverpudlian indie band The Cheap Thrills have released their brand new single 'Reborn' via Ditto Music. The anthemic song finds the award-winning band rising like a phoenix with larger choruses, brighter riffs and wittier lyricism than ever before.
[Video Submission] Jay Royale ft. Styles P (The Lox) "End Game"
East Baltimore"s own Jay Royale is back with a new street banger "End Game"!
The up and coming emcee teams up with the legendary frontman of The LOX, Styles P. The two trade off with hard hitting street tales over some dark and gritty Ray Sosa production with a splash of piercing cuts provided by the skilled DJ Crypt (Snowgoons DJs) for another underground anthem!
WATCH: Luna Morgenstern announces new EP with title track "Dance Dance (Don't Go)"
Artist, producer and innovator Luna Morgenstern invites you into her euphoric trance-inspired world of alternative pop with her new single "Dance Dance (Don't Go)". The Amsterdam-based, Cologne-born creative ushers in a new era with the effervescent title track from her forthcoming EP.
The new project captures the cravings for living life without limits… for a rush of adrenaline and the simple yearning for something, anything to happen. Combining club-leaning sonic touch-points with her love of some of pop music's brightest shining lights Charli XCX, Shygirl and Caroline Polachek, Luna blends progressive, modern pop-songwriting with festival-ready dance influenced production.