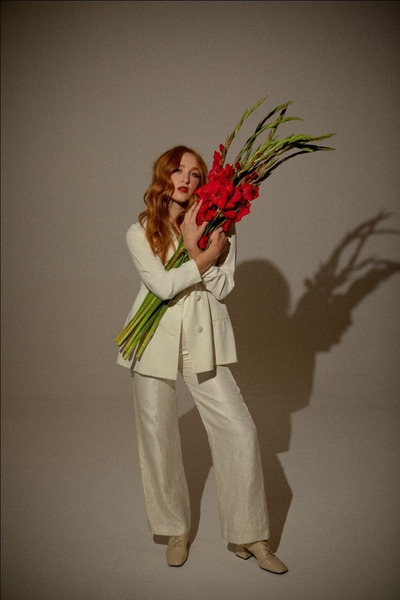 @skopemag news – wednesday – march 15, 2023 @ 11 am est
@skopemag HQ – http://smarturl.it/skope
Buy & Sell @skopemag Marketplace
https://skopemag.com/category/services
CILVARIUM Releases New Official Video For 'Reborn To Be Yourself'
Reborn To Be Yourself [Official Video] Taken from the album: New Beginning | Sliptrick Records | 2023
Experimental ambient project Cilvarium have released a new official video for the song Reborn To Be Yourself, a track taken from their forthcoming album New Beginning, set for release via Sliptrick Records on April 18th.
Irish duo Perlee share new single 'Reckoning'
The doom metal/post-sludge veterans from O Zorn! are back and announce new album
O ZORN! Released their album "Your Killer" on March 20th, 2020. To coincide with this release, a record release show was scheduled at The Wayfayer in Costa Mesa California. The show was sold out. Their label, Seeing Red Records, was flying in from Cleveland. Album reviews were pouring in. The band was pumped, and couldn't wait to hit the pavement to start sharing this new material with the world. That all got shut down. The day before their big day, the State of California, ordered the cancellation of all public events. The record release show would not happen. All of the future shows that were scheduled, would not happen. The Corona Virus put an end to all of it. All the band could do was continue to rehearse and hope that the ban would lift, and they could get back to business. That of course, never happened.
Singer-Songwriter Ryan Brown Releases New Single "After Midnight" to Benefit The Sound Mind Network
Singer-songwriter Ryan Brown releases new single "After Midnight" to benefit charity organization The Sound Mind Network. The single was originally written by the co-founder of the organization, celebrity chef, entrepreneur, and musician, Tony Luke Jr. All proceeds from the single will be donated to The Sound Mind Network.
Sibling duo Comfort announce new single 'Wild and Fragile' with video filmed on 00's Blackberry camera phone – a song about coming out | New album 'What's Bad Enough?' out 5th May via FatCat Records
CINDY deliver the video for second single, "The Price Is RIght"
Singer-songwriter/multi-instrumentalist Bella White announces UK tour
The shows will be White's first time performing in the UK and includes an appearance at Black Deer Festival in Tunbridge Wells. About coming to the UK White says, "I'm so excited to be coming to the UK/EU to play some shows. It's always thrilling to be in a new (beautiful) environment and meet lovely people to share music with. I sing a lot about animals and flowers, and sheep have an honourable mention on my new record, so I'm looking forward to seeing many while I'm over there!"
EVERYTHING BUT THE GIRL — Reveal New Single: "Run A Red Light" || + New Album 'Fuse' Out 21 April
"Unión DC" lo nuevo de Eduardo Padua & Dominique Patrick Noel
ASYA SATTI SHARES HER SECOND SINGLE 'DRUNK DRIVE' – WATCH THE VIDEO HERE
Asya Satti's debut track 'Look At You Now' provided an intoxicating introduction to her multicultural tapestry of sounds. Praise from Clash and Wonderland soon followed, as did her first radio play courtesy of Tom Robinson at 6 Music. And the rarely explored cultural backdrop of Asya's Sudanese heritage also captured people's imagination, with her videos exploring the nation's dialect, food and culture shocks attracting thousands of views. She also curated a pan-African playlist for Notion's Selected By feature.
Sabrina Kennedy announces debut EP 'Wheel Of The Year'
NEW MUSIC FROM THE LACS
The Lacs are one of the clear leaders of the Country-Rap-Rock genre with over 1 billion streams on Pandora, 535 million views on YouTube, and over 400 million streams on Spotify. One of the bands most identifiable songs, "Dirt Road Dollars" was recently certified Gold by the RIAA, and total album sales are approaching 1 Million. "None of that has come from radio or big publicity campaigns," Clay Sharpe says "It's all from our fans telling other people about our music."
Blackened Progressive Metal Group VINTERSEA Return with "At the Gloaming Void'
"After three years of touring, writing, and recording, we couldn't be happier to be back with 'At the Gloaming Void.' This song represents everything that excites us about our upcoming album – it is ferocious, heavy, fast, and unrelenting, but still touches on deeper emotions and a sense of beauty," states guitarist Riley Nix. "We hope that you all have as much fun listening to the song, watching the video, and sharing them with your friends as we did making them!"
Finnish/American Metal band Eradication of the Unworthy Infants kicks in second leg of 33+ date tour with "Dejected" Single
Dejected is a song about knowing where you fucked up and trying to find out what you're gonna do about it, life carries on but you gotta make sure you're doing it right, otherwise you shouldn't even be doing it at all. It's one of those moments where you have to sit in front of the mirror and ask yourself what kind of person you want to be. Life isn't gonna change shit for you, you gotta change it for yourself. The sooner you realize that the easier life's gonna get, and it's really as simple as that.
ISLAND OF LOVE share new single 'Fed Rock' | Debut album 'Island of Love' out May 12th on Third Man Records
Island of Love are today announcing their brand-new single 'Fed Rock', the follow up to last month's lead double A-side single 'Grow / Blues 2000'. Whilst the band's introduction to the new album was led by guitarist and vocalist Karim Newble, this time out co-frontman Linus Munch continues that journey, taking on vocal duties for 'Fed Rock'. The band's self-titled debut album is set for release May 12th via Third Man Records on LP, CD and cassette.
The Wood Brothers New Single "Line Those Pockets" Out Today
Today, The Wood Brothers share "Line Those Pockets," the second single to be released from the band's forthcoming album, Heart Is The Hero, due April 14 on Honey Jar/Thirty Tigers. Its release is accompanied by a lyric video that highlights the song's message of empathy and compassion, which is centered around the stirring refrain: "Everybody's just trying to be happy, line those pockets with grace." A true collaboration, the song was co-written between all three members, brothers Oliver and Chris Wood and honorary sibling Jano Rix, and was recorded analog to 16-track tape, as was the entirety of Heart Is The Hero.
GUEST SINGER announce 'Divine Psychic Hotline' EP | 'Puppy' single out now
'Puppy' is a quintessential example into the duo's world, sonically and thematically. Made up of Jake Cope and France Lahmar they compose dark party songs – taut pop hooks, glitchy bass lines, new wave guitar stabs and electronic dance are soaked in the combustible elegance of Cope's vocal delivery. On this latest single he is exploring the naturally ingrained vs. cynically intentional nature of human goodwill:
JELEEL! & ARMANI WHITE DROP VIDEO FOR NEW SINGLE "GNARLY!"
Directed by Mattias Russo-Larsson, the visual takes place in a deserted junkyard where JELEEL! has full reign to showcase his antics. From doing pull-ups on metal beams to golfing off a shipping container, the rapper's moves sync up perfectly with the playfulness of the song. Soon, Armani White joins in on the fun, as the two are seen vibing in a golf cart while dirt bikers zoom around the duo.
Chicago's OK Cool Share New Single "nissanweekends" From Forthcoming EP 'fawn' Out 4/28
Chicago-based duo OK Cool today released "nissanweekends," the latest single off their forthcoming EP fawn out April 28th via Take a Hike Records. The shimmering, fuzzed out ballad arrives alongside an equally charming stop-motion animated video created by Joe Baughman. "'nissanweekends' was written about the monotony of work and the stress that comes with balancing your time around it" explains the band's Haley Blomquist. "It can feel like a waste of time to not be productive when there's so many plates I'm trying to balance at once, ultimately making it hard to ever relax without feeling like 'if I lay down, the earth will open up and leave me.'" "nissanweekends" follows the soaring lead single "normal c," which Stereogum praised as "full of snaking riffs and fiery vocals, and on first listen it strikes me as quite good."