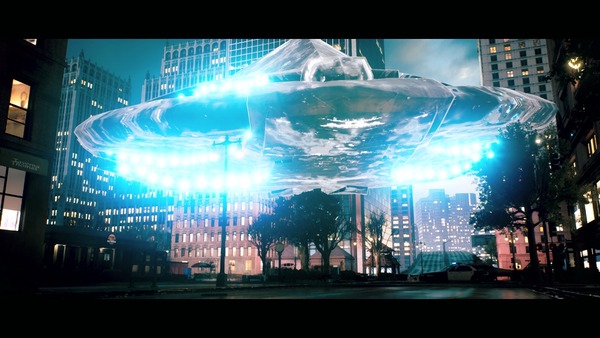 Dutch producer, composer, and musician Sebastian Lightfoot sees music for what it is: a deep conduit for human expression—capable of inspiring, enlightening, and connecting people from diverse backgrounds. With a visionary hunger, Lightfoot has composed songs since the age of 12, drawing inspiration from broad influences, ranging from Hans Zimmer to Enya to Giorgio Moroder. Whether arranging sensational orchestrations around his brother David's poignant melodies or creating music for his imaginative animated short films, Lightfoot's touch of sincerity shines through to create authentic storytelling that fascinates fans worldwide. His ten-album catalogue explores spirituality, outer space, relationships, and everything in between. He wrote and recorded his most recent album Pure with his brother David as an offering, to awaken his listeners to—and serve them a taste of—a more creative and harmonious consciousness. Turn on, tune in, and take off.
The lead track on the aforementioned Pure, Lightfoot's composition "Ascension" builds bridges to the sublime. Patiently keyed out over echoing percussion, the melody of "Ascension" is a kind and triumphant march toward peace. Oft influenced by 80s and 90s pop, Lightfoot layers gentle brushstrokes of synths and strings to bring the harmonious parade into a stellar atmosphere of joy. Like musical medicine, the song flows through blood and bone, dosing a subtle touch of wonder to even the most hardened of hearts.
In the music video for "Ascension," Lightfoot displays his remarkable talent in animation and conceptual storytelling. We're introduced to a female protagonist, smiling amidst a world of chaos. She seems to be at ease with whatever she encounters—including an alien spaceship and its friendly denizens. She happily joins them aboard their ship and comfortably finds her place on their dreamscape planet.
The film isn't just some fantasy, Lightfoot claims, but "the true story of humanity ascending from the chaotic, controlling 3D world to the new world of 5D with love, peace, and abundance for all." This truth of harmonious experience might seem as foreign as, say, an extraterrestrial encounter, but by approaching life with a kind curiosity, we all can access this higher state of being—and, lucky us, Sebastian Lightfoot's already provided the soundtrack for our "Ascension."
Follow Sebastian Lightfoot: