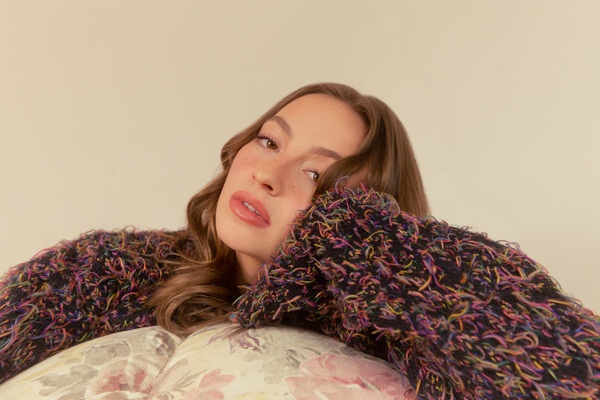 @skopemag news – friday – march 10, 2023 @ 11 am est
@skopemag HQ – http://smarturl.it/skope
Buy & Sell @skopemag Marketplace
https://skopemag.com/category/services
OUT TODAY: Islandman ft. Okay Temiz and Muhlis Berberoğlu's new LP on Night Dreamer
Out Today, Night Dreamer's newest instalment in their ground-breaking direct-to-disc sessions series. Balearic folktronica meets percussion genius on a unique one-take recording that finds Turkish downtempo specialist Islandman in triple conference with legendary percussion innovator Okay Temiz, and contemporary saz virtuoso Muhlis Berberoğlu.
Devon Cole Shares New Single "Call U After Rehab"
Following her hit singles like "W.I.T.C.H." and "Hey Cowboy," "Call U After Rehab" exemplifies Devon's softer side. "'Call U After Rehab' is my most vulnerable release yet," says Devon. "It's a love song about pausing a relationship in order to take care of myself. I was putting off my issues for a while and finding any way to justify my bad habits. Deciding to say goodbye to my closest comforts, to give myself the space and time to heal, felt like ripping off a bandaid that had been there for ages. And this release kind of feels the same, in some ways. I hope people can relate by interpreting the rehab idea however they want to."
Gorgon City drop new single 'Voodoo'
Fresh off the back of fan favorite singles 'Sidewindah' and 'Remember', and with one and a half billion catalogue streams to their name, the globally celebrated UK duo Gorgon City reveal another gem from their brand new campaign called 'Voodoo', out March 10th .
Italian trio Emmecosta return with pensive tropical post-club track 'LAEK'
Atmospheric dream pop three-piece Emmecosta are returning with fresh new single 'Laek', dropping after recently released tracks 'UmaybeU' and 'Effort' on 10th March 2023 through boutique label Icons Creating Evil Art. Their debut album 'Overnight' is due to be released on 14th April 2023.
Hackney's promising indie-pop artist Bertie Newman shares emotionally-charged single 'Wasted On Me' [OUT NOW – March 10th]
IST IST — Release cathartic "Nothing More Nothing Less" || New Album 'Protagonists' out 31 March
LYRA — Unveils Brand New Single: "You" || + Debut UK Headline Tour This April
Written about the connection between two strangers that meet and find a spark that shines so bright it lifts you out of darkness and back into life, Lyra explains: "The song is about finding someone when you thought you were broken, that you were unlovable" .
NICK JONAS teams up with breakout star KING for "Maan Meri Jaan (Afterlife)"
Coming through as a romantic pop ballad, "Maan Meri Jaan (Afterlife)" fuses moody, low-key pop synths with traditional Indian instruments for a high-class offering from two of the biggest names in the global pop market. Catching fans off-guard with the announcement on Wednesday, the duo's Instagram post has since gained an incredible 600K likes and counting.
Swedish powerhouse HIPS drop their infectious pop-funk offering "PHOTOGRAPH"
Accompanied by a stunning music video that personifies their emotive sonics, a potential new romantic interest manoeuvres through a busy Manhattan backdrop, cinematic cuts of pure euphoria underlining the journey through love and joy. Exploring and honing their sounds since their debut hit record "Loose Tonight" in 2017 (13M+ streams and counting), Hips have steadily carved their lane, gaining swift critical attention across the likes of COMPLEX, THE LINE OF BEST FIT, EARMILK and Spotify's New Music Friday.
Micky James Releases New Single "James Brown"
"It's a song to inspire those who want to live their lives as loudly and authentically as they choose," states Micky about the new single. "The message of unapologetic self love and self expression." The alluring, electric track comes after Micky's latest "New York Minute," a gleeful ode to New York City. Both tracks have earned respective back to back debuts on Sirius XM's Alt Nation, and an idea of what's to come on his forthcoming EP, expected to release later this summer.
Highly-Acclaimed Country Music Star Buddy Jewell Releases 20-Year Anniversary Version of Hit Single, "Sweet Southern Comfort"
Highly-acclaimed country music artist Buddy Jewell has announced the much-anticipated rebooted version of his 2003 hit, "Sweet Southern Comfort." The 20-year anniversary of the beloved song features fellow country stars Clint Black, The Bellamy Brothers and Marty Raybon. The original essence of the 2003 song is still there along with a freshness that will transport listeners worldwide to the beauty of the American south. The soft sounds of fiddle, banjo and steel guitar help deliver a tune as comfortable as a front porch swing out in the country. "Sweet Southern Comfort" is now available for streaming and download on all music platforms –
H. Hawkline Shares Cate Le Bon-Produced Album 'Milk For Flowers' – Out via Heavenly
Earning support from NPR's All Songs Considered, Brooklyn Vegan, Under the Radar Magazine, MOJO, Uncut, BBC Radio, Record Collector, Shindig, Uproxx and many more, his most personal and confessional record to date was produced and features musical contributions from long-time collaborator and celebrated solo artist Cate Le Bon (Huw and Cate spoke for the Talkhouse Podcast yesterday).
Hope Vista Returns With New Single "Ya Want a Valium?"
"I am Hope Vista, but I am also whatever my brain kind of puts out there to take on creatively. I've been incredibly content releasing music under the name Ravive over the past two years, but finding the comfort to use my real name again, which is Hope Vista, is settling. It's a glass or two of white wine."
Sputnik One shares V/A release 'By Hook Or By Crook' ft. K Wata, Glimmerman, LWS and more.
Today [10th March] Dublin DJ/producer Sputnik One shares the second offering from his recently launched label N-Face – the follow up to 2022's debut release Supa Natural/Grafters ft. Belfast-based rapper EMBY which was supported by Ben UFO, CCL, DJ Voices and more.
SHALOM RELEASES DEBUT LP VIA SADDLE CREEK
Shalom has released her debut LP Sublimation via Saddle Creek, a strikingly direct debut approached with such openness that each of the 13 tracks ​​feel like a quiet revelation tackling stories of heartbreak, feeling like an outsider, self-medicating and partying, and ultimately choosing love over fear. An intrepid lyricist, the South African-raised artist leaves little room for interpretation, combining the storytelling of Lucy Dacus with the urgency of Indigo De Souza, her honesty is so blunt it's inviting. While she paints the edges of indie rock, Shalom, along with her collaborator and the album's producer Ryan Hemsworth (Quarter-Life Crisis), team up for challenging and vivid arrangements that are danceable, driving, and also delicate.
Luke Elliot Releases New Single LET 'EM ALL TALK
Critically acclaimed artist Luke Elliot (US) has held audiences spellbound by his skilled songwriting filled with cinematic sensation and explosive, yet elegant, live performances since the release of his debut album in 2016. Born and raised in New Jersey, Luke Elliot fell in love with Northern Europe during a visit and settled down in Oslo (Norway), and Northern Europe fell in love with him too, growing a solid fan base. Still, his passion for performing and meeting his fans has taken him to sold out venues all over the world. Since the release of the previous album, The Big Wind (2020), Luke has been touring and writing new songs for his forthcoming third album. To get a taste of what he has been working on, the first single—'Let 'em All Talk'—is out now on all digital streaming platforms. Listen here.
LA-BASED DUO (LUKE EISNER, GUS ROSS) VOILÀ RELEASES NEW SINGLE
"Working on 'Girls Don't Come with Instructions' with Kevin Thrasher (MGK, Travis Barker) was an absolute dream," stated frontman and multi-instrumentalist Gus Ross. "We made the first demo of it at our studio in Sherman Oaks, CA after writing it that day in a session with Thrasher. His work on the production resulted in a goosebump moment for us the moment we heard where he'd taken it for the first time. The drums & guitars especially feel larger than life on the record. A massive shout to Joel Wanasek (Asking Alexandria, A Day to Remember) on the mix too who made the record sound absolutely huge!"
THE CROOKED WHISPERS: "Bed of Bones" streaming now
Transcontinental doom and sludge providers THE CROOKED WHISPERS release a second excerpt taken from their Satan-worshipping sophomore album "Funeral Blues", to be released April 7th on Ripple Music.
R&B Afropop Artist Adanna Duru Releases Debut EP NAPPY HOUR
Singer, songwriter, & viral content creator Adanna Duru releases her debut EP, NAPPY HOUR, today. It's not just a collection of music, it's It is an introduction to the artist. On "Boogie," "Babies," and "Stay In," Adanna brings in a distinct R&B sound that is reminiscent of the emotion and music she loved as a child. Whereas "Pop," and "Write on Me" are true to the form and structure of Afrobeats. It is here where Adanna is as upbeat and playful as the rhythm and tempo. NAPPY HOUR is a fun, passionate, and harmonic offering. NAPPY HOUR is a first look at Adanna Duru.
RIVAL SONS RELEASE NEW SINGLE "BIRD IN THE HAND"
Commenting on the new track vocalist Jay Buchannan noted, "There's a lyric in there, 'Let's go down to the river where the water runs still and deep, to scatter the ashes of the mess I used to be.' You can burn through a whole lot of time just trying to find your lane, your realized intention. At some point you accept reincarnation as a waking process. Build, refine and burn again and again and the lyric, 'A bird in the hand, now that's a miracle I can believe' is the immersive commitment to the present."
Rodney Rice Checks Out When He Checks Into The "Rabbit Ears Motel"
OUT NOW: Dead Billionaires – "Curb"
Lisa Michelle Anderson Releases Uplifting New Single "Joy Callin'"
OUT NOW: SOHMI Shares New Single 'Missin U'
The next phase of her upcoming Recital EP, 'Missin U' is a testament to the intimate nature carried throughout each of her creations. A lively and rhythmic followup to her previous singles 'Somebody' and 'Only One', SOHMI's latest offering is a club-centric take on her 'minimal pop-tech' sound. Capturing the essence of long-intended voicemail, the track is sprinkled with SOHMI's glitchy chopped vocals over an energetic drumbeat. 'Missin U' serves as the third release off SOHMI's upcoming Recital EP, due out this spring.
TIM MCGRAW DEBUTS BRAND NEW SINGLE "STANDING ROOM ONLY"
The track is a stirring, introspective record filled with McGraw's powerful vocals delivering a heartfelt examination of what it means to truly live life fully. With its release, he adds another poignant and meaningful song to his storied collection – alongside the likes of "Live Like You Were Dying" and "Humble and Kind," whose messages continue to resonate deeply with fans worldwide.
GORGON CITY DROP NEW SINGLE "VOODOO"
Having established themselves as one of the most in-demand acts in the industry, electronic duo Gorgon City have enjoyed stellar success in recent years thanks to their unique blend of bass-driven house music and addictive vocals. With 10 BRIT-certified singles including 1X Platinum and 2x Gold, the duo have proven their music is equally fitting for both open air arenas and underground raves. The proof lies in their activity over the past year: sold-out shows at Red Rocks Amphitheatre (with another date set for this spring), The Shrine in Los Angeles, a 16-week Ibiza Amnesia residency, a sold-out Printworks show, and the release of smash single "Sidewindah" featuring celebrated MC Flirta-D, which shot to number 1 on the official Beatport charts as well as picking up over 100 spins on the Radio 1 playlist.
WILLIE JONES WALKS A FINE LINE ON "NO TELLIN'"
"I've had 'No Tellin" ready for a while but it wasn't the right time. Country music needs a club banger, so I finally said to the team 'Let's drop it!'," said Jones. "I've tested it on tour and with my DJ's homies and the reaction is always real swell. Shout out to Chris Stevens and my guy Mars who helped bring those drums to another new level."
RESTLESS ROAD RELEASE "I DON'T WANNA BE THAT GUY"
"Musically, "I Don't Wanna Be That Guy" has a really cool moody swagger that stands out from our other songs," says Zach Beekan.
British-German Post-Punk Duo LEBANON HANOVER Get Kinky With Their Cover Of DEPECHE MODE's "STRANGELOVE!"
By now you've heard the buzz surrounding the new Depeche Mode tribute album, All I Ever Wanted – A Tribute To Depeche Mode, constructed by modern darkwave acts carrying the DM torch into the future, acts such as Scandinavian industrialists PRIEST, who released their cover of "Personal Jesus" in January, followed by former Marilyn Manson member Tim SKOLD whose version of "Blasphemous Rumours" landed the following month. Now, one of the biggest acts in modern electronic music, the internationally acclaimed duo LEBANON HANOVER, have released an ice cold take on DM's ode to BDSM, the darkly passionate "Strangelove."