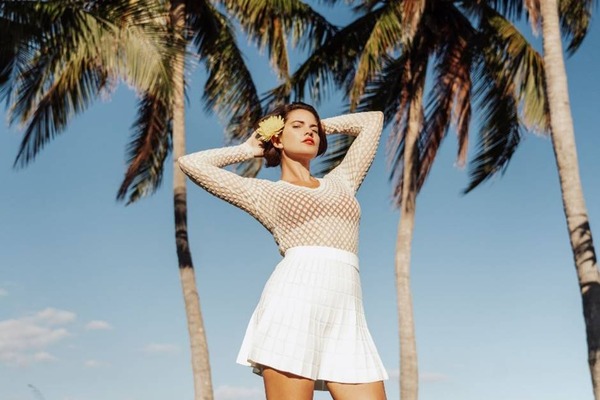 @skopemag news – friday – march 10, 2023 @ 1 pm est
@skopemag HQ – http://smarturl.it/skope
Buy & Sell @skopemag Marketplace
https://skopemag.com/category/services
OUT NOW: Dipzy & Chris Clark Team Up For 'Stay Fresh'
The pair of Miami-based producers have brought their flair for spicy sounds and tropical tones with 'Stay Fresh'. A lively percussion-heavy offering fit for any sun-soaked dancefloor or underground nightclub, 'Stay Fresh' grooves with its bright rhythms and bouncy vocal chops. Dipzy and Chris Clark have crafted a sensational house heater and welcome addition to the Dirtybird catalog with 'Stay Fresh'.
OUT NOW: French artist Folamour Releases New Track 'Friends' Feat. Vocals By Kitsune's Tim Ayre
"Friends" shines a light on the importance of friendship and kindness to balance the solitude of our fast city life. For Folamour, this means being surrounded by the people he loves through the fast-paced,and sometimes solitary, life of a worldwide touring DJ. Featuring Kistuné signed and Australia based artist Tim Ayre, this groovy nostalgic track leads us through new alternative pop sounds and shows the great set of skills of Folamour, moving from kicking house productions to alt-pop catchy vibes with talent.
ERIN K releases gorgeous new video for 'Keep Her'
Erin's narrative-driven songs are as forthright and personal as they are engaging and the candid nature of her often fearlessly self-deprecating lyrics make repeated listens of the timeless songs rewarding. None more so than on new single 'Keep Her' which drops today 10th March.
Visionary Punjabi underground phenomenon RAF-SAPERRA unleashes scintillating new mixtape 'Ruff Around The Edges'
Raf has been cultivating a reputation as one of the most exciting musicians coming out of the city right now, fusing a powerful, natural talent as a traditional Punjabi boliyan (rhyming couplet) singer with the sounds emanating from his birth, upbringing and musical culture in Streatham, South West London.
Out now, I'd love to get your thoughts on a potential feature to run alongside?
Brooklyn's Stimmerman (Eva Lawitts) releases new experimental rock single "Ruptured Lung" today
Stimmerman is the rock band of Eva Lawitts. With deceptively unusual rhythms, colorful and jagged harmonies and clear, repeatable melodies, Stimmerman makes music that feels a little bit like Art-Rock, but with no pretense, or a little bit like grunge, but glasses on. Eva's mother is a classical oboist, and from a young age intricate baroque melodies floated through their house. From there a childhood love of At the Drive In, Motorhead, and Hendrix, an adolescent love of Mastodon and Eric Dolphy and an adult love of Gillian Welch and Jon Bap, as well as broadly speaking, a love of of all kinds poured into the songs of Stimmerman, which aim to hold a cathartic space for the audience.
Bring Prudence's "Midnight" creates rockabilly momentum on a portrait of a stunted relationship – out today
Within the 11 songs on his sophomore album, Dreamboat (April 7), Bring Prudence expands upon the foundation of his stripped-down debut, diving into a range of sonic influences from Gillian Welch to the Amelie soundtrack. The album is full of magical thinking, disintegrating relationships, childhood loneliness, and sacrifice, with a cast of Ukrainian folklore characters—and, occasionally, a small sprinkling of business jargon for kicks. "Midnight," out today, offers a sound inspired by the rockabilly momentum of Old 97's and Jason Molina-esque slide guitar on an examination of a stunted, one-way relationship.
Out Now: Alt-pop band [mila] shares debut single & music video "Thuong Qua Is Vietnamese For I Love You"
Speaking on the new single the band shares, "Thuong Qua is a song about being face to face with things you know are toxic, and wanting to have the strength to choose things that are more wholesome and healthy for you. On a macro level, it's about vaping. On a micro level, it's about love."
Alex Exists is "Dancing With Chaos" in Hypnotic New Single & Video
"Dancing With Chaos" is the first single from forthcoming debut album, Everybody's Famous (Except Me). "This song is for anyone that feels overwhelmed by the state of the media, politics, and the unrealistic societal expectations that are placed on us," Alex explains. "It's an ode to confronting chaos head on, and having fun with it, instead of running for the hills."
We Three release heartfelt new single 'In Therapy'
'In Therapy' is a heartfelt acoustic-led pop ballad which showcases a deep vulnerable side to their songwriting as frontman Manny Humlie admittedly sings, "I'm a jealous little piece of shit," after telling us that he saw The 1975 live and couldn't help wondering whether his partner liked Matty Healy more than him.
Media Alert: Melanie Pfirrman Releases Epic Cinematic Power Ballad, "Remnant"
"I've always loved the music of Céline Dion and dreamt of having a power ballad of my own," shares Pfirrman. "This song feels straight out of a movie scene, so I'm proud that that's exactly what we accomplished."
DEVON COLE SHARES NEW SINGLE "CALL U AFTER REHAB"
Following her hit singles like "W.I.T.C.H." and "Hey Cowboy," "Call U After Rehab" exemplifies Devon's softer side. "'Call U After Rehab' is my most vulnerable release yet," says Devon. "It's a love song about pausing a relationship in order to take care of myself. I was putting off my issues for a while and finding any way to justify my bad habits. Deciding to say goodbye to my closest comforts, to give myself the space and time to heal, felt like ripping off a bandaid that had been there for ages. And this release kind of feels the same, in some ways. I hope people can relate by interpreting the rehab idea however they want to."
Rick Monroe & The Hitmen "Looking" for a Love…
If you southern fried an Eagles track, threw in some Nashville Hot Sauce and added a dash of Classic Rock à la Boston, you'd get something like "Looking". The latest track from Rick Monroe and The Hitmen talks about the search for someone who compliments you and will reciprocate the same love you are willing to give.
Malcolm Springer (Multi Platinum Producer) says, "This song is a GD masterpiece and f#%k anyone who says it's not. And you can quote me on that."
MEET ME @ THE ALTAR RELEASE DEBUT ALBUM PAST // PRESENT // FUTURE
"I wanted to make a video that shows me at my most vulnerable place: completely without makeup where I am my true natural self," shares singer Edith Victoria on "TMI." "The song is about low self-esteem, anxiety, and self-hatred. I know everyone experiences these deep emotions, so I made it my mission to let people know that they are not alone in it. It's normal to have trouble accepting yourself, flaws and all – I wanted everyone to know that they aren't alone in their darkness."
NYC Soul/Pop Collective Release Breezy, Funk-Driven Ballad, "Splinters,"
Today, the NYC-based soul/pop collective Gideon King & City Blog unveils "Splinters," the title track of their new EP, slated for release on September 15th. A breezy, funk-driven ballad, "Splinters" captures the band at a creative peak, as their years of gigging and studio collaboration meld into some of their finest work to date. "'Splinters' is one of those rare examples of a song coming out largely as envisioned," Gideon recalls. "Usually, the chaos of human input and practical realities changes the spark of your idea into an unpredictable flame that either warms you or burns you. But Splinters is different. It's actually what was in my head, a textural thing with a pop/funk tune lurking in the middle."
NEW POLITICALLY-CHARGED VIDEO/TRACK FROM THE DAMNED "BEWARE OF THE CLOWN" OUT TODAY
The Damned have just released a new video/track from their forthcoming studio album; "Beware Of The Clown" is out now. The track was written by founding member Captain Sensible to deride what he calls the "conveyor belt of bozos" who lead us. The track musically evokes two magical Damned albums, 1982's STRAWBERRIES and 1985's PHANTASMAGORIA. "It wasn't intended," co-founder and lead singer David Vanian admits, "it just happened". Martin Gooch, responsible for the A NIGHT OF A THOUSAND VAMPIRES concert film, directs the video in which The Captain takes center stage as a politician cursed by all things clown (any resemblance to any real politician is purely coincidental).
SUNROAD HAS JUST RELEASED ITS NINTH ALBUM, SUNESTHESIA, THROUGH DEKO ENTERTAINMENT
Sunesthesia has a very fine and sophisticated melodic hard rock sound like UFO, Whitesnake, and Michael Schenker Group. The first single, "Speed Warning #1," features Rainbow vocalist Ronnie Romero. The album has 12 tracks in total, with a core line up of Steph Honde – vocals, keyboards, guitars; Van Alexandre – lead guitars; JP Costa – rhythm guitars, vocals; Gui N Silva – bass guitars; and Fred Mika – drums. With artwork by Tristan Greatrex (UFO, MSG, Vinnie Moore, Lionheart, and more).
Echosmith Releases New Single "Hindsight"
"Hindsight" is a reminder to see the beauty in the present and not just in the rearview. With hard hitting lyrics written by Echosmith, the deceptively upbeat track explores our collective habit of only finding beauty in something once the moment has already passed. On the track, Echosmith builds a dreamy atmosphere with front-woman Sydney Sierota's silky vocals and effervescent production done by Noah and Jamie Sierota. The band is currently in the studio finishing up their forthcoming album.
WATERPARKS RELEASE "BRAINWASHED" FROM UPCOMING FIFTH ALBUM 'INTELLECTUAL PROPERTY'
PARIA Unleash Official Music Video for New Single, "Venerate"!
In celebration of 20 years of their unique sound of Progressive Thrash Metal, PARIA, formerly of Black Market Activities / Metal Blade, has released the official music video for their newest single, "Venerate." Featuring current footage mixed with the best footage from the early 2000s, collected from old friends and fans and digitized, "Venerate" showcases the band's incredible stage presence and high energy instrumentation.
The Mars Volta 'Que Dios Te Maldiga Mi Corazon' Out April 21
Much more than a simple "un- plugged" version of 'The Mars Volta' – the bands self titled seventh album and return as a band – this acoustic rendition furthers the mission of the source music, which drew into sharper focus the traditional Latin influences that have always inspired Omar Rodríguez-López and Cedric Bixler-Zavala. This is, says Rodríguez- López, The Mars Volta's version of a "folk record", tracing the melodies and rhythms of the parent album back to their traditional Caribbean roots and chal- lenging listeners to hear the group in an entirely new light.
New Single & Video! Swedish Metal Phenomenon ALL WASTED Drops "Bad Sign"
LA NUEVA PROMESA DE LA MUSICA URBANA, GONZA, GRABA SU VIDEO MUSICAL "PA' LA PARED, EN MIAMI
Bajo la dirección de la talentosa directora de videos musicales, Virginia Romero, Gonza, la nueva promesa de la musica urbana, grabo el video musical de su mas reciente tema "Pa' La Pared", hace unos dias en la ciudad de Miami Fl. Bajo la compañía de producción "One Movie One Film", el concepto del video es discoteca, un ambiente con luces negras donde las bailarinas y modelos de la pieza visual estarán moviéndose a ritmo de las luces y Gonza, sobresaliendo con su presentación.
BRAZIL'S EFFERVESCENT, POP/SOUL SINGER CAMMIE SET TO DROP HER LATEST SINGLE "BABY I LOVE YOU" ON MARCH 10
Brazil is a well-known home to a deep, extremely diversified pool of musical talent that has produced a dizzying array of stars in multiple genres, ranging from pop (Gal Costa, Caetano Veloso) to samba (Jorge Ben Jor, Joao Gilberto) to Soul (Tim Maia, Sandra de Sá).
EMPYRE Release Brand New AI Generated Video For New Single "Waking Light"
After unveiling, 'Relentless', 'Parasites' and the Classic Rock 'Tracks of The Week' runaway winner that was 'Hit & Run', Empyre continue their trajectory into the stratosphere with a brand new single 'Waking Light'.
New Music This Week from Miley Cyrus, Sleaford Mods, Fever Ray, Altin Gün and More
New Releases for March 10, 2023 – Here are the AllMusic editors' picks for the most noteworthy releases this week. Looking for more? Visit our New Releases page.
NEW MUSIC ALERT: COCO JONES RELEASES "ICU" (SPED UP)
Coco Jones – the 25-year-old multi-hyphenate actor, singer/songwriter who stars on the Peacock hit Bel-Air, recently released her major-label debut EP What I Didn't Tell You with hit single "ICU." Coco has been in film and on TV since she was a tween, starting out as a recurring guest on Disney's musical sketch comedy, So Random!, and, in 2012, as the golden-voiced love interest in the network's TV movie, Let It Shine. Most recently, she won Outstanding New Artist at the 54th NAACP Image Awards. You also may have seen her on the tiny screen—with millions of social media followers, dedicated to upping representation for proud, talented, dark-skinned Black women.
ORVILLE PECK / APPLE TV+ REVEALS TRAILER AND CONTESTANTS FOR GROUNDBREAKING MUSIC COMPETITION SERIES "MY KIND OF COUNTRY"
Today Apple TV+ reveals the trailer and 12 innovative artists featured in upcoming eight-part series "My Kind of Country," from executive producers Reese Witherspoon and Kacey Musgraves. "My Kind of Country" is a fresh take on a music competition series, breaking down barriers in country music by providing an extraordinary opportunity to diverse artists from around the world. Scouts Jimmie Allen, Mickey Guyton and Orville Peck each hand-pick a roster of exceptional up-and-coming artists and invite them to the home of country music in Nashville, Tennessee, to showcase their unique sound. The winner will receive a life-changing experience from Apple, including global exposure across the Apple TV+ and Apple Music platforms.
DieHumane Premieres 3rd Single "Epitaph" at Decibel
"We're happy to release our third single 'Epitaph' as we get closer to our album dropping on May 5th. 'Epitaph' is an emotional song about the wreckage one leaves behind as a result of their own death." – DieHumane
"If alt-doom isn't a thing, Texas collective DieHumane may well have invented it on their new single, 'Epitaph.'" – Adem Tepedelen, Decibel
Check out "Epitaph" Premiere and Review at Decibel here:
INTREPID BLOOM Releases Visualizer for EP Title-Single, "Missing Link"; Corrosion and Conformity, Days of the New, Wolfmother
Hard rock artist INTREPID BLOOM has concluded the lead-up to his sophomore EP with a striking official visualizer for the title-track, "Missing Link". Blending surreal lyrics and imagery with a heavy, spaced-out song. "Missing Link" expertly creates an immersive auditory experience, showcasing all of the brilliant elements brought together in the enigmatic artist's sophomore EP.
ALTERNATIVE SINGER-SONGWRITER, GERT TABERNER RELEASES POIGNANT DEBUT EP 'AS GOOD AS YOU THOUGHT WE MIGHT BE' 
Alternative singer-songwriter Gert Taberner unearths life's most formative experiences and feelings under a glow of eloquent songcraft, unfiltered lyricism, robust instrumentation, and cinematic production. After generating tens of millions of streams, the Frankfurt-born and Vancouver-based singer, songwriter, and producer chronicles an often-unbelievable season of life on his 2022 EP, As Good As You Thought We Might Be, out now via Nettwerk.
Crash Test Dummies Return with "Sacred Alphabet," a Dynamic Piano Ballad Reflecting on Wonderment
Their new single, "Sacred Alphabet," is a shimmering revelation which captures a feeling of awe. The instrumentation is sparse, featuring 'spectral' sounds and a choir constructed entirely out of member Ellen Reid's voice.
"Sacred Alphabet" explores the metaphor of sound and symbol, contemplating the world before it existed: "No subject, object, verb or tense; sound had not been enslaved to sense."
OUT NOW: Captain Planet x Jimena Angel Drops New Single "Pembele"
In his latest musical offering, Captain Planet collaborates with Colombian singer Jimena Angel to create a scorching slice of classic Afro Latin funk. The song began during a recent tour in South America where Captain Planet was playing some gigs around Santa Marta & Cartagena.
Alt-Pop Artist dee holt Shares the Empowering New Single "Dishes"; Announces New EP 'I'll Be There' 
dee explains: "I wrote this song about a one-sided relationship… It's about someone who gives it their all, while the other sits and watches. It speaks about being taken for granted and walked all over. However, as the song goes on, this person realizes their worth and gets out of this draining relationship and comes to the conclusion that they're so much better off without it. There are only so many chances you can give to someone, and this song is about standing your ground when it becomes too much."
=
Bromsens third single "We!" is available on streaming platforms and celebrates the unshakable power of friendship. Richard and Karlo know each other for 20 years now and are convinced that their deep friendship has helped them through many low blows in life.
Karlo "Such a deep and long-standing friendship can carry you through a period of weakness and often you emerge even stronger afterwards feeling free like a bird again who wants to fly higher and higher as described in the song…".
Olivia Jean shares "Trouble" official music video
Garage rocker Olivia Jean has shared the official music video for "Trouble," which is available to watch now via YouTube. The track comes from her just-announced third solo album, Raving Ghost, arriving via Third Man Records on Friday, May 5. Pre-orders are available now.
Viral Spotify & TikTok Favorite // Jersey Club meets R&B New Single
"Let Me Rock" is an invitation to feel every twist, turn, and tease of your wildest girl-on-girl fantasy. The track is part of Cookiee Kawaii's upcoming album Club Soda. Vol. 3 and immerses the listener in a euphoric world of seductive beats and velvety dipped sonics. Cookiee adds, the song is for, "people who love club music but want more of a R&B vibe." Her windswept vocals collide with a power-punching rap sequence for an intoxicating Jersey club meets R&B tinged banger that truly takes it over the top.
Sebastian Medina "Sbm" lanza nuevo tema "Traidora" Ft. Yung Pleit
Properties Of Nature And Aluxes New Swancore Single "Clock Blocked"
AMBER IKEMAN RELEASES INSPIRATIONAL NEW EP
"Wild and Uneven is a collection of songs about mental health and body liberation," Amber explains. "Each song was written about my own struggles: feeling objectified as a woman, recovering from an eating disorder, living with depression and anxiety, and fearing that I won't be accepted for all of who I am. Writing these songs was so healing for me, and I hope they bring healing to those who face similar issues. So many of us are suffering silently, and I want people to know that they aren't alone."
Faithless Town Release Poignant Single "Tears Rolling Down"
Told from the perspective of a grieving man who is determined to honor his relationship with his departed friend, Owens highlights his ability to share his personal experiences through his music and touching on moments that resonate and settle in the heart of his listeners. Focusing on remembrance, not avoidance, Owens refuses to bury the memories to avoid the turmoil accompanying them. Displaying his vulnerability candidly, without crossing the line that separates poignant songcraft from heavy-handed songwriting, he portrays a deep understanding of the human condition, creating a casual conversation out of a topic that could easily become an emotional bloodletting. "Tears Rolling Down" is the second track taken from the band's forthcoming EP Into The Light Vol.2, set for release later this year. "Bride," released last month and features Leora Joy Perrie, is set to the vibrant jangle of a ukulele and propelled forward by energetic "heys." The song's infectious chorus and exuberant, merry energy propelled Grimy Goods, Ones To Watch, Twangville, and others to support the release.
Khamari Shares New Single "On My Way"
Speaking on his new release, Khamari shares: "In the middle of the pandemic I packed everything I owned into my car and drove across the country from Boston to Los Angeles. On My Way is a song about my move, my confidence in knowing I was making the right decision starting fresh so I could build something from the ground up."