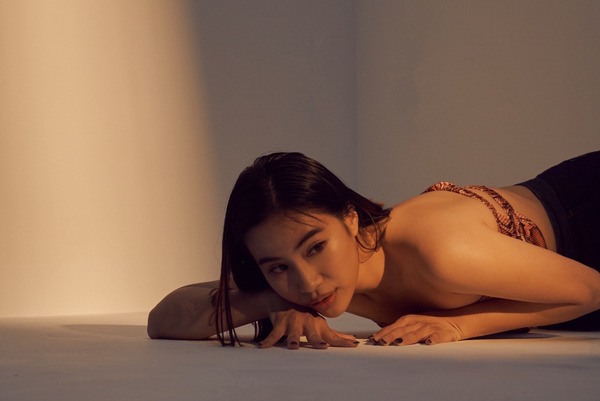 @skopemag news – wednesday – march 8, 2023 @ 10 pm est
@skopemag HQ – http://smarturl.it/skope
Buy & Sell @skopemag Marketplace
https://skopemag.com/category/services
Drew Holcomb & The Neighbors New Single & Video "Find Your People" out Today!
"Life is hard. It's a helluva lot harder when you go it alone. "Find Your People" is a folk anthem about how we need each other. Part of the river of this record is about how to navigate the chaos of economic uncertainty, family drama, political division, and the general untethering that so many of us feel. It's about finding who you trust, who know you, who are there for you in times of trouble, who can call your bluff and tell you the truth, who will stand with you no matter what. I have been lucky enough to have a lot of those people in my life and I know I couldn't live without them." – Drew Holcomb on "Find Your People"
The Intemperate Sons Release New Single "Way Back When" via FRAME|WORK
Indie rock band The Intemperate Sons released their new single "Way Back When" to all major platforms! The single is from their highly anticipated new album Game of Keep Away that will be released via FRAME|WORK in 2023. The band is in the early stages of planning a fall run of shows on the west coast.
HOUNSKULL Unveil New Single "Clockwork Wizard"
Psychedelic metal trio HOUNSKULL have unveiled the magical new single "Clockwork Wizard". Inspired by the 1971 film The Abominable Dr Phibes, "Clockwork Wizard" offers a glimpse of what awaits in their upcoming album The Faces of Evil later in 2023.
The band comments:
"'Clockwork wizard' felt like the perfect first song to show off the new album, it's equal parts heavy and trippy. Writing the song started with the main riff and divulged down paths unexplored by the band up til that point. The lyrics are about a wizard concocting potions to send the listener through time, leaving their body to explore their future. The title of the song came from one of kyle's favorite movies, The Abominable Dr Phibes where he has a band of automatons called The Clockwork Wizards."
Psychotic Apes Releases New Album 'A New Lifetime' And Music Video For Track 'Stab'
"A New Lifetime" is the second studio album by the band Psychotic Apes. The album features the songs from the "Lifetime" EP, remixed and remastered, and four new tracks. The album was preceded by the singles "Under the Dusk" and "Stab", each accompanied by a music video directed by Thales Victor and Ayrthon Medeiros, respectively. The material has just been released by the Latin American label Electric Funeral Records.
London Rapper SK-47 Bares All With Face Reveal In New Visuals 'Liar Liar'
Like many Drill artists who choose to keep their identity hidden, SK-47 has taken off his signature orange and black mask for a face reveal. Sticking to his reputable unapologetic, fiery, and assertive style, 'Liar Liar' is a gritty street heater that's bursting with energy from the offset. Housing an eerie beat courtesy of Ron, SK-47's bars echo through the introduction before unravelling an infectious hook, "All my ops approach with caution / They heard about my 1 bang / Get man down easy bun man / Take your girl she in love with the gun man / Liar liar liar you can't get man down I been having fun man" he raps.
CHRISTINE AND THE QUEENS — Announces New Album: 'PARANOÏA, ANGELS, TRUE LOVE' Out 9 June || + Listen To "To be honest" Now
Christine and the Queens today presents his new album 'PARANOÏA, ANGELS, TRUE LOVE', which will be released on 9 June via Because Music in 3xLP, CD and digital formats.
The record's first single, "To be honest", was debuted by Clara Amfo on BBC Radio 1 as her Hottest Record In The World and is available to stream and download now.
Housewife Announces US Tour & Shares "Fuck Around Phase" Music Video
Love Threads Through it All on The Franklin Electric's New Single "Call Me"
On TFE's new single "Call Me," frontman Jon Matte feels at home, finding his way back to an extremely open and vulnerable place with acoustic-based instrumentation and raw, honest lyrics. The song was written in a small coastal town in Nayarit, Mexico, as a live improv jam recorded on his phone, and then produced at his home studio just outside Montreal.
The single is accompanied by a breathtaking music video filmed while Jon was traveling around Portugal. The video captures gentle moments of a mother's love, portraits of local fishermen and lifestyles, and sceneries of Portuguese coastlines.
ARC Music Festival Announces Eric Prydz HOLO, Tale Of Us, FISHER, John Summit, Black Coffee, Nina Kraviz, Peggy Gou, Mochakk + More for 2023 Edition
ARC Music Festival, Chicago's flagship house and techno festival, has announced the initial artist lineup for its 2023 edition taking place September 1-3 at Union Park. After expanding to three days for the first time last year, ARC heads into its third year firmly rooted as a fan-favorite in the global festival circuit, continuing to bring in internationally renowned talent to the birthplace of house music.
ARC Music Festival | Three Day, Four Stage Experience | Union Park, Chicago
Bleach Lab Releases Brand New Single "Indigo" Via Nettwerk      
The track is inspired by being in a harmful relationship with somebody who repeatedly tries to convince you they're sorry. Josh explains, "I started writing this with the chorus first and without a track for it in mind at the time. I liked the idea of an 80s movie where there's a man trying to apologize and get his girl back by playing music out of a boombox while she sits on the window ledge. I thought it's funny that it's romanticized in film but it would never happen in real life. So I tried to play on that a bit and relate it to repetition and how it would look like if it happened today."
Skope: Mediocre single || *IN SYNC pod annce + trailer
London/Taipai-raised, NYC-based indie Electro-RnB Project Cool Girl Island Drops New Video via Ones to Watch
Produced by Father Pocket (Larry Contreras), the new track has been brewing since 2020. Coco states, " I wrote the song during the end of covid. Despite finally having "permission" to leave my house, I found myself wanting to stay in and craving my own company. The music I wrote became my melodic journal diary. Sometimes I would surprise myself when I listen back to the lyrics I wrote because I'm quite a private person. To be completely honest, I don't remember the writing process of this song and there's no deeper meaning to the lyrics, but depending on the mood I am in, I relate to my song very differently. Most days it's a feel good, self-love kind of song, other days it makes me strangely sad… There are also days when it's just a white noise song I play in the background. I have a tendency to block out the world and get stuck in an endless daydream." She continues, "I do get a lot of complaints from friends regarding how my phone is always on "do not disturb"Listen to "do not disturb (airplane mode)"
CARRY THE TORCH Release Video for New Single "Clear View Of the End"
Swedish death/thrash quartet CARRY THE TORCH have released a video for their new single "Clear View Of The End". The song is taken from their album Delusion, which is out on May, 26th, via Black Lion Records.
DUNCAN LAURENCE SHARES NEW SINGLE "SKYBOY"
As combined global streams of his breakout hit "Arcade" soar past 20 billion, Duncan Laurence returns with a new single and accompanying video for "Skyboy." "Skyboy" is the follow-up to "Electric Life" and "I Want It All", the first two singles from Laurence's forthcoming album of the same name due out May 26.
"Purple" by Philip Lassiter feat. Candy Dulfer
Philip Lassiter enlists global saxophone sensation Candy Dulfer in the aptly titled tribute to Prince, "Purple." Lassiter first connected with Prince in 2010 when he auditioned to be his horn arranger/section leader and landed the gig performing with New Power Generation.
KALEN Debuts Her Much Anticipated EP 'Silence Like Sirens'
KALEN's latest indie-pop EP, Silence Like Sirens – created in collaboration with Izzy Gliksberg (Late Sea), Will Bradford (SeepeopleS), and Eric Zeiler (Little Daylight, Me Not You, Young Saab) – is brimming with singable songs. KALEN hones her soulful songs into intimate 'cut to the bone' vibrations, healing the post-pandemic heart-stricken with tender connection.
WULFSKOL Release Lyric Video For "Twist the Knife"
The death-punk hybrid WULFSKOL have released a lyric video for "Twist the Knife". The song is from their upcoming split with HEXELLA which will be released on March 31 via Goat Throne Records.
The band comments: "Twist the Knife" captures the molten fury of the Devil's rock n roll. It's Wülfskol to its rotten core!"
Raven Artson is the Glitch Pop Fever Dream we've been longing for
Out Today Michel Neray's debut "Don't Look Behind" sees the singer-songwriter following his dreams
His motivational speaking and consulting business tanked during the pandemic, and he had started walking dogs for his wife's business when he got the call that he had landed his biggest consulting contract. To add to that, he had just started to get somewhere with his songwriting. Now, how to juggle all those responsibilities?
Boston Ballet presents Our Journey, April 6–16
Artistic Director Mikko Nissinen announces the Boston Ballet presentation of Our Journey, a program showcasing two insightful contemporary works that reflect our curiosity about the world and our shared desire for human connection. La Mer, an explosive world premiere by lauded artist and choreographer Nanine Linning, explores the romance, beauty, and volatility of the sea and is the result of a highly collaborative effort of an extraordinary team of artists from around the world. Everywhere We Go, choreographed by Tony-Award winning choreographer Justin Peck to music by GRAMMY and Academy Award nominee Sufjan Stevens, makes its Boston Ballet premiere. Our Journey runs April 6–16 at the Citizens Bank Opera House.
Ghost Care returns in 2023 with flawless indie-rock gem 'Partying' with video
In a similar vein to Spacey Jane, Ball Park Music or Noah Dillon, Ghost Care take the core of indie-rock and meld it into their own hearting brand of triumphant tenderness that has seen them soar to over 785k streams across previous releases.
Eem Triplin & $NOT Love and Lose in the Cinematic "LET YOU KNOW" Video
ASHNIKKO RELEASES NEW MUSIC VIDEO FOR 'WORMS'
Today – Wednesday 8th March – sees pop disruptor Ashnikko (she/they) release her incredible new music video for the new single, 'Worms', which was released on Thursday 2nd March. The release of the video follows the announcement of their hotly anticipated debut album WEEDKILLER which will be released Friday 2nd June via Parlophone Records. Ashnikko's upcoming world tour was also announced last week, with tickets to go on sale Friday 10th March.
Flores Y Fuego Releases Video For "Soy Tu Voz"
With all of their songs entirely in Spanish, fans will instantly connect with "Altar," proving once again that music is a universal language. With themes such as gender inequality, unjust violence, and so much more, the album still rings universally true no matter who listens to it.
Acclaimed producer Jim Alxndr releases cinematic music video for 'The Light'
Jim Alxndr today releases a visually stunning, cinematic and vulnerable music video for 'The Light'. Pulled from his recent EP 'Feelings Worth Living For', Jim lays all bare, inviting viewers into an intimate viewing of his battle with success and self-acceptance.