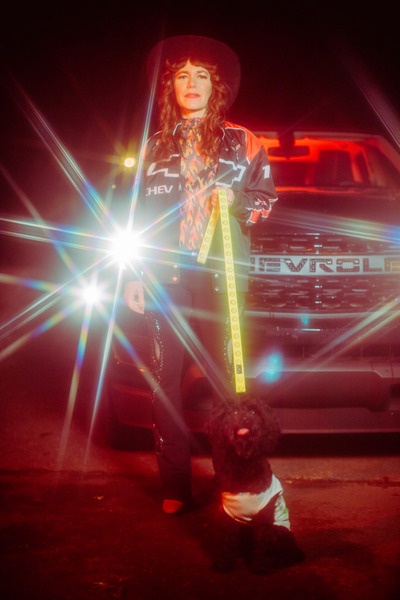 @skopemag news – monday – march 6, 2023 @ 12 pm est
@skopemag HQ – http://smarturl.it/skope
Buy & Sell @skopemag Marketplace
https://skopemag.com/category/services
[Submission] Al Skratch & Team Demo "Hit That"
Al Skratch and Team Demo collide to pick up where Biggie's dreams left off to bring you "Hit That".
Al Skratch humorously dances across Team Demo's flip of a James Brown classic as he creates a wishlist of female celebrities he would bag ranging from Vanessa Hudgins to Lizzo!
JUST RELEASED TODAY! LA Native Jaxxon D. Silva Releases new Music Video for "Shooting in the Dark"
Los Angeles-based artist Jaxxon D. Silva encompasses the skills of a truly multi-faceted artist. Inspired by the likes of punk, hip-hop, alternative, and grunge rock, Jaxxon D. Silva incorporates the sound of a new generation into each and every track he produces. Described as the "emo pioneer" of music, Jaxxon D. Silva holsters a unique combination of hip-hop beats with a mellow lo-fi alternative voice. He has collaborated with huge names such as Skepta and Lil Peep in his first EP "Poor Thing," and has gained momentum since his start in music in 2017 – gaining recognition in the UK and the US and surpassing over half a million monthly listeners on Spotify and over 40 million listeners across all platforms.
Duane Parham "My Turn" CD Single Video
GOLD COAST ROCKERS CHAVEZ CARTEL DROP NEW SINGLE & VIDEO 'DEAD WEEKEND'
Vulture Feather (feat. members of Wilderness, Lord Dog Bird) releasing debut LP 'Liminal Fields' June 2nd on Felte!
LP ADVANCE: Vulture Feather will be announcing the album / pre-orders, and new single/video for "Monument" on Wednesday, March 15th, please don't share until that date.
Their first single/video for "Inseparable" is out now and cleared for sharing:
German Thrash Veterans NECRONOMICON to Release New Full-Length Album "Constant To Death" on April 28th, Video for Title Track Premiered!
NECRONOMICON ….The Thrash Cult!
German Thrash Veterans NECRONOMICON proudly announce their new, 11th full-length concept album, entitled "Constant To Death"! The release is set for April 28th 2023 via El Puerto Records.
With their eleventh studio album, NECRONOMICON embark on an explosive tightrope walk between Thrash, Punk and Power Metal. It was recorded and produced it in the band's own headquarters and mixed and mastered by Achim Köhler.
Argonauta Records Releases Covers Compilation "Magick Sun, Mystic Moon"
Argonauta Records presents the covers compilation 'Magick Sun & Mystic Moon,' featuring 18 acts from the long-running Italian label's roster, diverse in sound and celebrating influences both glaringly obvious and wholly unexpected. From The Doors and Stooges and KISS to Billy Joel, Darkthrone, The Smiths and Candlemass, artists from a wide swath of styles and legacies are honored by denizens of one of the heavy underground's most vibrant imprints.
SHAMBOLICS — Release New Single: "Take It Or Leave It" || + New EP 'U Serious Boi?' Coming 14 April
Streaming on 3 March, the release comes ahead of a brand new EP 'U Serious Boi?!' this Spring, plus an extensive UK tour in April and May 2023 which kicks off in Glasgow. All dates are listed below, with tickets on sale now here.
El Palmas Music release new single from a rare salsa record by a Venezuelan guitar maestro
Given his singular vision on the 1976 salsa masterpiece, Andres y Sus Estrellas, the absence of information on Venezuelan musician Andres Moros, also known as "Morito", feels almost criminal. What we do know is that Morito first began his musical journey as a live performer in the bars and nightclubs of Caracas in the 1960s-70s, at the full height of the Venezuelan salsa boom, and was a core figure on the scene. Alongside a small band, Morito would frequently perform in the bustling live music circuits of Caracas and La Guiara, where he first met the notable singer Nano Grant.
ALEX MCEWAN SHARES THE NEW SINGLE 'HOLD YOUR HANDS OUT TO ME' FROM THE NEW ALBUM 'IN A WORLD WE DON'T KNOW' WHICH FOLLOWS ON SEPTEMBER 28TH
JOSHUA RADIN — Releases Touching New Single: "This One's For" || + Announces UK + Ireland Dates
New Single & Video! Atlas : Empire Releases "Everything Is Temporary"
UK progressive band Atlas Empire is proud to announce the release of their single and video "Everything Is Temporary". This is the third single and title track from their upcoming album "Everything Is Temporary", scheduled to be released worldwide on March 31, 2023, via Wormholedeath Records/The Orchard.
Skating Polly Announce First New LP in 5 Yrs w/Single, Video & US Headline Tour!
Italian death metallers launch "Flagello" video
KRIS ULRICH SHARES NEW SINGLE/VIDEO "1994"
JENNY LEWIS: "PUPPY AND A TRUCK" VIDEO
Wila Frank Announces Debut LP 'Black Cloud' (Out 5/12) – New Single "Oh, Fate" Out Now
With Black Cloud, the 24-year-old, Nashville-based Frank immediately sets a mesmerizing mood that showcases her evocative lyricism as well as her tasteful ear as a multi-instrumentalist and producer. Though just eight tracks, the album is a resounding statement of intent, an introduction to a fully-formed voice and perspective that boasts a freewheeling ability to jump between genres and textures. This is an artist bravely coming into her own and making something thrilling and alive. "This album is about longing for a feeling of freedom, wanting to create my own world outside of the world I was living in," she says.
Morgan Wallen Extends Tour into New Territory with London Show; Dec. 3, 2023
Country superstar and East Tennessee native Morgan Wallen is set to kick off his massive 2023 One Night At A Time World Tour in Auckland, New Zealand next week (March 15). As the ACM, CMA and American Music Awards winner prepares to deliver his milestone tour to more than 1.2 million fans around the globe this year, he continues to extend its reach into new territories due to overwhelming demand, adding a one-night-only show at London's The O2 on Dec. 3, 2023.
1782: new track "Demons" streaming!
Sardinia-based occult doom specialists 1782 uleash their creepy and amp-frying new single "Demons" today via Invisible Oranges. The song is taken from their third full-length "Clamor Luciferi", due out on April 14th on Heavy Psych Sounds.
About this new single, 1782 wish you will be frightened to the core and say: "In the deepest abyss you can hear the screams of beasts as they approach you to drag you down with them. Between heavy riffs and pounding rhythms immerse yourself in the darkest world, the world of demons…"
HANNAH CUTT Drops "Happy in Hell"
Hannah Cutt explains, "I wrote 'Happy in Hell' as I was coming to terms with my depression. I'm bipolar 1 and I've only had a few manic episodes so I've spent a lot of my time depressed. For me it causes more pain trying to get myself out of it, so it isn't about having a good perspective or looking at bad scenarios in a good light. It's about being in a Hell in your mind and being fine with never seeing Heaven."
Nick Waterhouse releases visualiser for new single "Late In The Garden"
El Michels Affair & Black Thought "Glorious Game" Official Video & Single Out Today
El Michels Affair & Black Thought release the animated video for "Glorious Game", the title track of their forthcoming album. A fantastical trip through an ice world where materialism decays and spirituality blooms. Animated and directed by Gurgen Aloian with co-production by Camden Coxson.
The Menzingers Share Bright New Single "Bad Actors"
Today, revered Pennsylvania punk rock band The Menzingers share an upbeat new single, "Bad Actors." Chosen by the Philadelphia Eagles as part of the official 'Eagles Gameday Series Soundtrack', the song was played in stadium and was also featured on the team's socials leading up to the Super Bowl, further cementing the band's hometown roots.
Featuring bright guitars, melodic riffs and uplifting lyrics, the track was written during sessions for the band's sixth studio album Hello Exile (2019). Tom May explains, "It's one of the last songs we wrote for the album and finished it in the studio. It's an ode to a dear old friend that passed."