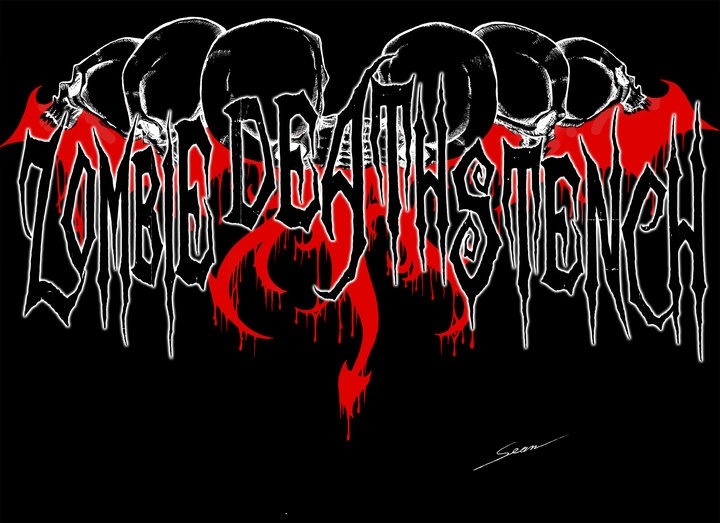 The hardcore death metalheads out there will get me when I say that I expect my music to have a 'respectable' mix of grotesque evil and paralyzing terror – something that few bands these days manage, sadly. Which is why coming across 'Night to Dismember' on Spotify, a track by the 2000's band Zombie Death Stench (ZDS) felt like hitting a Halloween jackpot. 
ZDS' music is mesmerizing, a genius combination of the macabre and the malevolent. On 'Night to Dismember', the band's brilliant use of lazy night sounds combined with furiously paced percussion and urgently insistent riffing creates an eerily oppressive atmosphere and sets the perfect backdrop for the thrash vocals—growling and guttural, which invoke a sense of primordial doom that carries through the entire song.
Other tracks that had me hooked included 'The Fog', 'Quietus' and 'March Of The Dead' from the band's 2008 album, "Here I Die… zombified". 'The Fog' has a menacing vibe, relying on staccato rhythm that echoes a palpitating heartbeat and deadly vocals that draw out the bloodcurdling lyrics. The synth-driven track 'Quietus' creates a moody, dramatic effect that is sinister. 'March Of The Dead' combines wailing sirens with pounding percussion and intense, low-frequency riffs to elicit a creeping dread that is accentuated by lyrics like, "death is everywhere, the smell of the flesh reeks high in the air".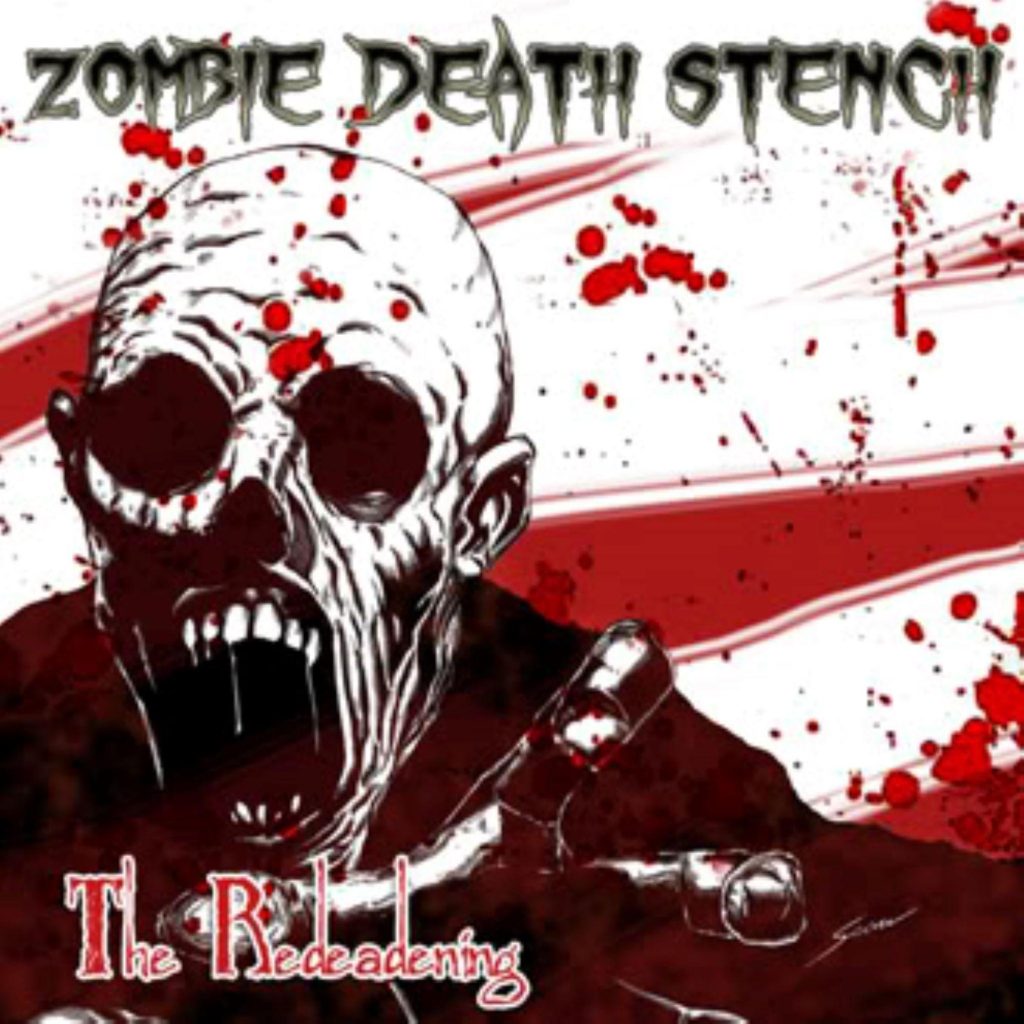 The band's 2009 album "The Redeadening" has a dystopian, futuristic feel. Standout tracks include the instrumental, 'The Undeadening', two-plus minutes of pure bleakness that would make the perfect track for a post-apocalyptic video-game (think Days Gone), as well as 'Ally of Apocalypse', whose orchestral sound elevates the track to masterly "overlord of destruction" levels. Another striking track is 'Zombiemancer' whose opening organ notes set the somber stage for the guitar-and-drum mayhem that follows. At nearly seven and a half minutes, the longest track 'Senecense' is an ominous delight, sampling several experimental synth sounds to disturbing effect.
"The Coming Bloodbath" (2013) is arguably ZDS' most inspired album yet, a three-quarter hour ode to death and destruction. The title track is an appropriately gruesome headbanger, lyrics invoking the "black revelation" that is the album and replete with monstrous growling throughout. However, the star of the album is undoubtedly 'Sincrypt', an intense 4:13 mixture of gloom and doom that begins at a sedate pace but quickly gathers morbid momentum; The use of brass gongs on this track to evoke the sound of desolation is diabolically clever. 
Other stellar tracks in this album include 'Chemical 13', with its immersively wide, sci-fi horror sound, 'Darkstar Creation' that impresses with infernally good guitar riffs through the entire latter half of the song and 'King Under Zeal' whose raging vocals vie with fevered drumming and tortured bass sounds to create an anthem to the dark forces. Tracks 'Demonic Possession' and 'Lost Transmission' are also remarkable, the former sounding like the perfect accompaniment to satanic rituals and the latter doing a great job of eliciting spine-chilling, creepy horror in an Alien meets I Know What You Did Last Summer way.
ZDS' 2015 album "Infected" is notable for being loaded with tracks that have all the right elements that make up movie and gaming soundtracks, from the just over a minute long 'Outbreak' to the voiceover-spliced 'Nothing Sacred' that seems like the background track to pandemonium being unleashed on a downtown scene. Similarly, tracks like the 51-second long 'The Ancient Tongue' (evokes memories of Arrival, from 2016) and 'All Hail The Great Satan' (would fit right into the cult video-game, House Of The Dead) are easy to imagine in your favorite alien or zombie horror flicks and video games.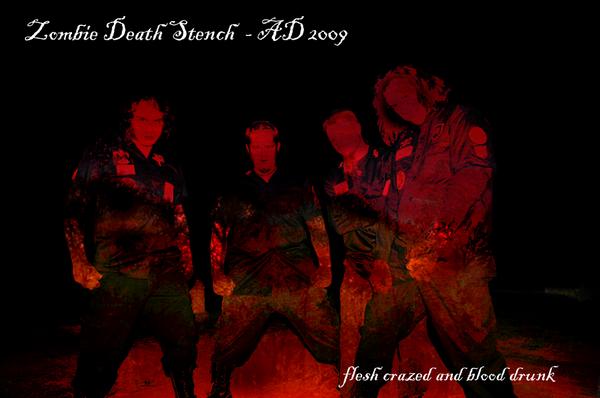 A few listens in, I was prompted to find out more about Zombie Death Stench, so I dug them up on The Metal Archives, learning that this four-member band from Escalon, California first hit the scene in 2004. On the band's ReverbNation profile, I came across the video accompaniments to multiple ZDS tracks, of which 'March Of The Dead' with its black-and-white, WWII era footage was memorable, while 'Darkstar Creation' on ZDS' YouTube channel was ghoulishly believable. As a bonus, I got to watch a killer, four-minute solo by drummer Mark Burnett.
An email exchange with band frontman and lead guitarist Jason Rossetti led me to discover that ZDS, alas, are no longer active. Given that this talented group is not likely to drop any new singles or albums (at least for a while), it's lucky that the band did make some great music together, and luckier still that they've uploaded it on Spotify and social media for their large fan community to enjoy over and over. Like other ZDS fans, I'm hoping I'll encounter a sick ZDS track in the next big horror game or movie.