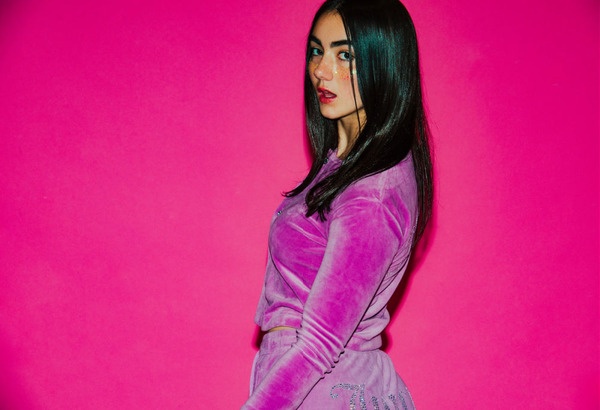 @skopemag news – thursday – march 2, 2023 @ 10 am est
@skopemag HQ – http://smarturl.it/skope
Buy & Sell @skopemag Marketplace
https://skopemag.com/category/services
GYRDLEAH Shares Visualizer "Spellbinder"
Atmospheric black metal outfit GYRDLEAH has revealed a visualizer for the title track from their upcoming album Spellbinder. The track is slated to be out on all streaming services this Friday, Feb 24, while the album will be released on April 21st via Black Lion Records.
The band comments "Nature, our one true ruler. 'Spellbinder' is both beautiful &
brutal. Respect her or there will be grave consequences. May this spell protect you on the journey to come."
YOUNG NUDY DROPS HIS NEW ALBUM "GUMBO" VIA PDE RECORDS/RCA RECORDS — "PANCAKE" VIDEO OUT NOW!
b0ka present pop-ready songs with a disco and RnB blend
Baaba Maal Releases New Track and Video "Freak Out feat. The Very Best"
Katie Melua Releases New Single 'Quiet Moves'
Today, acclaimed singer-songwriter Katie Melua releases her new single 'Quiet Moves', the third single from her forthcoming ninth studio album Love & Money, out 24th March via BMG. Katie, who has amassed 56 platinum certifications and 8 consecutive UK top 10 albums over her glittering 20 year career, announced the album in January with single 'Golden Record', and heads off on her UK & EU tour in April & May, which includes a landmark show at The Royal Albert Hall in London on the 16th May.
GOROD: Decibel Premieres "We Are The Sun Gods" Video
Bordeaux, France-based technical death metal behemoths GOROD today unveil their latest video and single "We Are The Sun Gods." Now playing at Decibel Magazine, the track comes off the band's long-awaited seventh album, The Orb, now set for release on March 10th.
Lenii heralds new EP Zero Sympathy with bombshell single 'Good Life'
Lenii serves up more deliciously twisted pop with new single 'Good Life' from sophomore EP Zero Sympathy, both out on 2nd March.
The Irish-born and LA-based multi-instrumentalist continues to blaze a trail for female producers on her latest virtuoso EP.
Ground breaking Wanderer Festival returning to Pambula Beach
With last year's inaugural event heralded as a phenomenal success, Wanderer Festival is set to return this September to picturesque Pambula Beach — Sapphire Coast, NSW.
Wanderer offers the Australian events calendar a watershed new genre of boutique music festival set in one of Australia's truly pristine locations. A truly multi-generational experience, Wanderer welcomes traditional festival goers as well as families to the bucolic wonderland that is the Sapphire Coast of southern New South Wales.
PORTUGAL. THE MAN IS BACK WITH NEW SINGLE "DUMMY" VIA ATLANTIC RECORDS
"Worried about the impending nuclear war? "Dummy" is an ode to The Cure. For all those hopeless doomers out there waxing poetic on the end times while dancing to Boys Don't Cry. All my troubles seem so far away. Thank you for waiting, it feels good to be back!" – John Gourley, Portugal. The Man
ALMA'S NEW ALBUM 'TIME MACHINE' TO BE RELEASED ON APRIL 21ST & SHARES OFFICIAL VIDEO FOR HEY MOM, HEY DAD
Alma's recent singles have seen the flame-haired Finnish artist live up to the potential she first showed when her breakthrough track 'Chasing Highs' connected with famous fans such as Elton John and Miley Cyrus. 'Summer Really Hurt Us' became an unexpected airplay hit with an extended run-on Radio 2's A-list and landed on The Quietus' and Popjustice's Top Tracks of 2022 list. Supported by her other singles 'Hey Mom, Hey Dad', 'I Forgive Me' and 'Everything Beautiful', Alma has generated widespread tastemaker acclaim as well as anticipation for her long-awaited second album.
DANDE AND THE LION — Release Official Video For: "Children of the Hour" || Watch Now
Today (2 March), emerging Bristol/Sydney based indie pop-rock band – DANDE AND THE LION – release the official video for their new single "Children of the Hour".
snake eyes slam fake rockstar posers on new single 'no one is truly cool' out now via alcopop! records
Irish pop artist KEHLI returns with the glittering new single "Lose U Now" out now
Having already cemented herself as one of the more exciting names emerging on the pop scene these last few years thanks to her highly-praised offerings "Hypnotized", "Believe It", "Not OK" "Summer Lovin" and the Louis III collaboration "Ur So Cool", which found love with the likes of BBC Radio 1, Kiss FM, RTE 2FM, iRadio, Spotify playlist's New Music Friday, New Pop UK, and an Official Charts UK "One To Watch", Irish pop starlet KEHLI now makes her eagerly-awaited return with the shimmering new single "Lose U Now".
Simply Red return with new single 'Better With You' & announce forthcoming album 'Time'…
"On the song itself, I'm reminiscing on phase one of the relationship with my wife, when we first met in Milan. At that time, I was single and just partying my way around the world. And I thought to myself: well, I didn't really know what I was doing. I was just going along, having a right old time. It just stemmed from there," Mick Hucknall said of the track.
Sabrina Kennedy releases spellbinding single 'Magic & Mayhem'
Sabrina Kennedy has released her brand new single 'Magic & Mayhem' on 02.03.23 in homage to the 23 enigma. It is a bold pop rock track where punchy punk riffs pair with Sabrina's grand vocals delivering spellbinding melodies and magnetic hooks.
Koven 'Higher Ground (Part 2)' EP on Monstercat
The second part of Koven's 'Higher Ground' has been unveiled, with three remaining exclusives for fans following the huge success of Part 1 of the EP's on dance imprint Monstercat.
With numerous headline shows selling out globally across the world and playing some of the world's most recognisable festivals such as; Tomorrowland, Glastonbury, Reading & Leeds Rampage, Let It Roll, Liquicity and more, it's undeniable that Koven had a groundbreaking 2022.
Acclaimed Composer Russell Hepplewhite & Lyricist Helen Eastman Celebrate Inspiring Women With New EP 'Herstory'
Acclaimed British composer Russell Hepplewhite is joined by writer and lyricist Helen Eastman for a unique new project aimed at teaching children through song to celebrate notable female figures throughout history. Featuring the Farnham Youth Choir (conducted by Patrick Barrett), 'Herstory' (released March 1st) is a three track release focusing on the achievements of three amazing women ahead of this years International Womens Day (March 8th).
The Vaccines' lead guitarist Freddie Cowan to release debut album as Freddie & The Scenarios!
Freddie Cowan created Freddie & The Scenarios with the help of some of the best in Mexico City's incredible music scene, whilst also reuniting with Vaccines' original drummer Pete Robertson, recently more known for his production work with Beabadoobee, Nasty Cherry, Crawlers; The Vaccines' keyboardist Tim Lanham, Laura Marling's bassist Nick Pini, iconic Japanese guitarist Tomoyasu Hotei (Kill Bill), and producer Ethan Johns (Paul McCartney, Kings Of Leon, Ryan Adams) on percussion.
LGBTQ+ band Litvar's 'Alone Not Lonely' is an indie-pop anthem for the misfits [OUT NOW – 2nd March]
Cub Sport share 'Songs About It' from upcoming album Jesus at the Gay Bar
Hot on the heels of announcing their forthcoming fifth studio album Jesus At The Gay Bar, Australia's Cub Sport share glistening new offering "Songs About It".
LET'S DANCE! David Bowie Convention 2023 presents… DERYCK TODD'S BOWIEBALL (June 17th)
Overwhelming excitement is building for the 2023 DAVID BOWIE WORLD FAN CONVENTION on June 17-18, 2023 at New York City's Racket (431 West 16th Street, New York, NY 10011) and at the event's heart is the glamourous Deryck Todd's BowieBall, an unmissable late night celebration of the music, style, and legacy of David Bowie. Sponsored by Polaroid, the Deryck Todd's BowieBall will be hosted by renowned Bowie performer Michael T, and features a spectacular selection of performances from acclaimed Bowie tribute Sons Of The Silent Age, special guest vocalist Ava Cherry and Bowie DJs TheMenWhoFell2Earth, so make sure you've got your red shoes on!
LARVAE: Bay-area death-doom metallers to release new album "Entitled to Death"
"Entitled To Death" pursues a human experience, traversing the middle realm seen thru the eyes of a defected warrior. Bound to a reality of misanthrope, power, and trauma the protagonist seeks balance until the final collapse in a land filled with ruin and loss. The crossover compositions and lyrical anecdotes grapple with mental health and self worth before crossing over into a cosmic abyss.