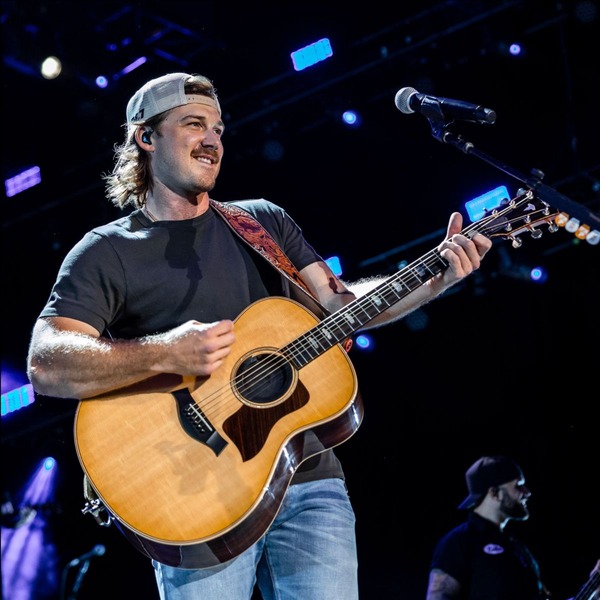 @skopemag news – thursday – march 2, 2023 @ 1 pm est
@skopemag HQ – http://smarturl.it/skope
Buy & Sell @skopemag Marketplace
https://skopemag.com/category/services
SPIRIT POSSESSION: "Orthodox Weapons" Single From Portland Black Metal Duo Now Streaming;
"Orthodox Weapons" is the decimating new song from Portland, Oregon black metal duo SPIRIT POSSESSION, the latest harbinger from their impending second album Of The Sign…, nearing release through Profound Lore Records.
FRESH MUSIC: Neon Noir Synthwave Producer Das Mörtal Shares 'WASTED' (FFO: Gesaffelstein, Vitalic, Daniel Deluxe)
Enigmatic Synthwave producer Das Mörtal released his latest cinematic single 'WASTED' on the 24th of February via Lisbon Lux Records. Notably, the song was premiered by METAL Magazine. Boasting over 20 million streams on Spotify alone, the producer has accumulated support press support from around the globe, specifically American publication MetalSucks, Canadian culture magazine Cult MTL as well as Le Canal Auditif, German webzines DIFFUS Magazine and VOLT Magazine, and Swedish publication Brutal Resonance among others. He has had his music aired on CJSW Radio and featured on the noteworthy Youtube channel NewRetroWave. On stage, he has performed over 50 shows in the USA since 2019.
Elijah Kessler shares "Pastel" off LIGHTSPEED LP (prod by Toro y Moi & Nosaj Thing)
Last month Elijah Kessler announced his debut LP on Company Records, an album called LIGHTSPEED (out April 14th) that was announced with the single "ZEISS", which featured Toro y Moi and was co-produced by Nosaj Thing. It was Kessler's long-awaited first release on a label after having been discovered as a teenage soundcloud rapper by Chaz Bear (aka Toro y Moi), who has been helping him develop his debut over the last several years.
Korean Dark-Pop Producer REBENN
REBENN, the quickly rising pop producer just released his new single "Maybe I'm Psycho." The alternative pop song seamlessly blends electronic elements with traditional pop to create a sound that is both fresh and familiar.
Raegan Sealy Releases Cinematic Ballad "Killing Song"
Indie-soul artist Raegan Sealy has released her latest single, "Killing Song," a ballad about coming to terms with the cracks in a relationship. Following the release of her debut single "Make 'em Jealous," "Killing Song" is available to stream and download on all digital and streaming platforms worldwide.
BUNT. RELEASES MUSIC VIDEO FOR HIS VIRAL SINGLE "CLOUDS"
AOIFE NESSA FRANCES — Shares New Song: "Automatic Love" || + LP" 'Protector' Out Now
Recorded originally as part of the sessions for her latest LP 'Protector' (out now via Partisan), "Automatic Love" serves as an extension of the 'Protector' world while gazing into a new realm – one of immense beauty surrounding the chaos of love. The song was produced by Brendan Jenkinson and features performances from Brendan Doherty, Ailbhe Nic Oireachtaigh and Méabh McKenna.
Finnish Psychedelic Doom Metal Act ORBITER Sign to Argonauta Records and Share New Song and Lyrics Video
"We're thoroughly excited to be releasing our debut album with Argonauta Records. The label has exactly the kind of attitude we're looking for, and it has a deep understanding of the doom, stoner, and heavy psych scenes. We've already been playing some of the new material at our live shows, and the audience responses have been thrilled, so we can't wait to get these songs officially released!"
CUB SPORT RELEASE NEW SINGLE "SONGS ABOUT IT"
Today, independent Brisbane-based group Cub Sport release "Songs About It," the fourth single off of their upcoming album, Jesus At The Gay Bar. The album will be out everywhere on Good Friday, April 7th via Cub Sport Records. Cub Sport have also announced a North American headline tour today, kicking off May 31st at The Echo in Los Angeles.
Awir Leon Shares Beguiling & Beautiful New Single 'A Million Other Days' Via Filature Recordings
Korean-American blues poet Nat Myers announces debut album 'Yellow Peril'
On his debut album, Yellow Peril, Nat Myers carries on the traditions of the blues while simultaneously shattering every stereotype that comes with them. A Korean-American poet raised on hardcore and hip-hop, Myers found his calling early in the hundred-year-old sounds of artists like Blind Lemon Jefferson and Charley Patton. Drawing from his heroes, he uses the blues to shine a light on the injustice he sees around him, and specifically the dark wave of Asian hate that accompanied the global pandemic.
New Video: Hurricane On Saturn Drops "When I Shoot I Kill" [Official Lyric Video]
KENDRA & THE BUNNIES SHOWS REMARKABLE STRENGTH WITH RELEASE OF NEW EP
Kendra has always been transparent about her struggles with anxiety and paranoia. Now, in her most vulnerable interview yet, she's opening up to Tricia Despres about one horrific night in March of 2021.
Morgan Wallen Celebrates New Album with FREE Bridgestone Arena Show
With "Thought You Should Know" sitting at the top of the charts and a new album arriving at midnight, Morgan Wallen has secretly planned an arena-sized live and direct-with-fans celebration to commemorate the release of One Thing At A Time. Sharing the news just moments ago (Watch HERE), Wallen's pop-up is free for his fans this Friday night, March 3, at Nashville's Bridgestone Arena.
With the NHL's Predators away for a game, the stars aligned for the ACM, CMA and American Music Awards winner to return to the arena that housed three consecutive sold-out shows on his 2022 Dangerous Tour for one night only.
With over 1.2 million fans already committed to 2023's One Night At A Time World Tour, Wallen wanted to create the kind of night sure to create memories to last through all 63-shows—and 30-stadiums – with an up-close, in-the-round, free full band event.
OUT NOW: Jonas Rathsman & Brother Franz Novotny are Modern Tales – Duo Release Music Video for Debut Single 'Monster' on RÜFÜS DU SOL's Rose Avenue
Today, Modern Tales, the new indie-electronic project from Swedish brothers Jonas Rathsman and Franz Novotny on RÜFÜS DU SOL's Rose Avenue Records, released the music video for their debut single 'Monster.' A hazy, dream-like production directed by Andreas Kjellgrenn, the video provides visual context for Modern Tales' wistful sound while bringing the track's lyrics to life with cerebral choreography.
STONED JESUS Premieres New Album 'Father Light' via The Obelisk
Lead vocalist and guitarist Igor Sydorenko comments: "Written in 2019, recorded in 2021, released in 2023 – behold 'Father Light!' Serving as the first half of our ambitious five-years-in-the-making song cycle project, 'Father Light is heavy, intense and progressive – while its sister album, 'Mother Dark,' is expected to be more laid-back, hypnotic and introverted. You know when every artist ever says their new work is their best? Well, we actually believe this to be true with this one!"
The Cadillac Three release new video for 'Hillbilly'
"'Hillbilly' was born the second day on the road. To me, it's a touch of TC3 roots and a lot of where I come from. It's a cautionary tale about how easily you can fall into the trap of substance abuse coming from small rural towns like as the one I live in now. I believe it has the right amount of grit and rock'n'roll to reach the intended audience. And I'm so proud to be on a song with a group I'm truly a huge fan of." says Elvie Shane. "I've been a fan of The Cadillac Three since before that was their name. So, when I got the invitation to join them on the road for a weekend of writing, the answer was easy,"
Title Track from Cécile McLorin Salvant's Mélusine out Today
The new album's songs tell the story of the European folkloric legend of Mélusine, written by Jean d'Arras in 1393. It tells of a man, Raymondin, who is overwhelmed with grief after accidentally killing his uncle in a boar hunting accident. Wandering in the forest, he encounters three women bathing. The most beautiful of them, Mélusine, sees him and demands justification for his indiscretion. She promises to make him a great lord if he marries her—on the condition that he never sees her on Saturdays.
Olivia Jean returns with new album "Raving Ghost"
Garage rocker Olivia Jean has announced her third solo album, Raving Ghost, arriving via Third Man Records on Friday, May 5. Pre-orders are available now. Produced by Olivia Jean at Los Angeles' famed Valentine Recording Studios and Third Man Recording Studio in her homebase of Nashville, Raving Ghost is heralded by the dizzying first single, "Trouble" – a prime showcase for the Detroit-born artist's explosive guitar work – which is available now at all DSPs and streaming services.
Exit Angles (ex-Lincoln) to release A Sickness and a Fire album March 3 via Blind Rage Records
Though Jay Demko's influence on the subcultural music landscape has been broad, his actual musical output has primarily consisted of bands with surprisingly small discographies. From the eight songs that make up Lincoln's now legendary catalog to the many concurrent and subsequent projects that mostly exist as 7″ EPs, retrospective collections, or bootleg cassettes, Demko's musical endeavors have always favored quality over quantity. On Exit Angle's debut LP, A Sickness and a Fire, he offers both.
Rockshots Records – DREAMYTH New Music Video "Odyssey" Eduardo Guilló (Crusade of Bards, Sun of the Dying) Off Forthcoming Mythology Album "Aletheia" Out April 2023
Today, in support of the full-length, the band is sharing their latest music video for the track "Odyssey" featuring guest growl vocals from Eduardo Guilló (Crusade of Bards, Sun of the Dying).