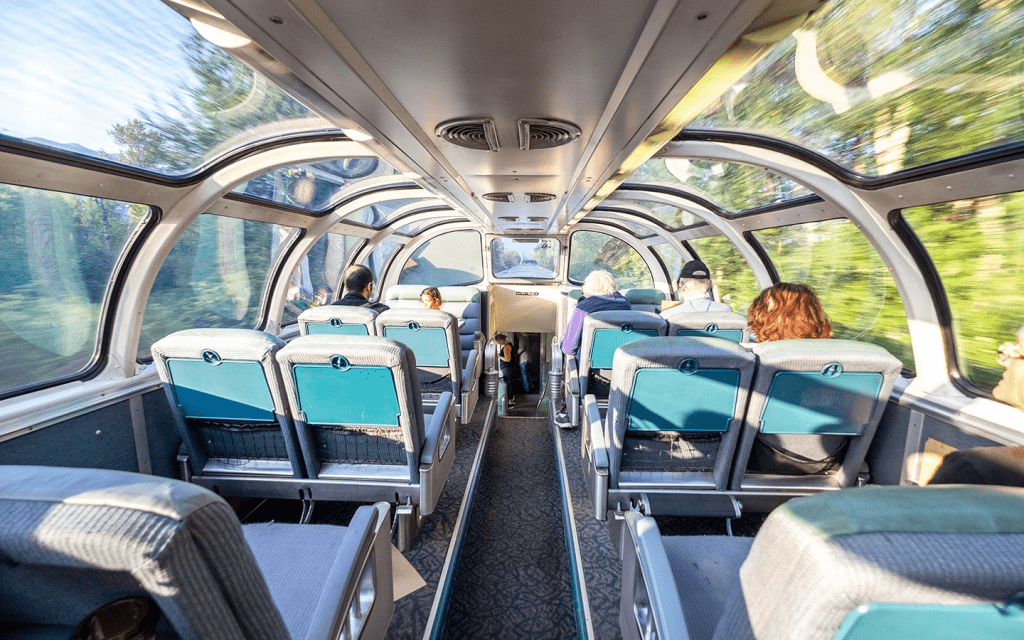 Have you ever dreamed of hopping on a luxurious train, embarking on a journey from Vancouver to Banff, and taking in the breath-taking views of the Rocky Mountains? 
With the iconic Rocky Mountaineer train, your dream can come true! Vancouver to Banff train ride is the best way to explore the diverse and spectacular scenery of Western Canada and create lifelong memories.
Reasons why taking a train ride to Banff is exciting
1

. Scenic Views

: Taking a train ride to Banff offers breathtaking views of the Canadian Rockies as you travel through the region. 
The scenic journey can be enjoyed from the comfort of the train, with plenty of time to take in the sights of the majestic mountains and lush valleys. 
Wildlife Sightings

: With a train ride to Banff, there is a chance to catch a glimpse of some of the Canadian wildlife, such as elk, deer, bighorn sheep, and grizzly bears. 

Historical Experience

: During the

Banff Tour

, passengers can learn more about the history of the area, with the train passing through towns and villages that have been around since the late 1800s. 

Pass through the Canadian Rockies:

The train ride to Banff passes through the world-famous Canadian Rockies, which provide some of the most spectacular backdrops in the world. 
The journey offers a unique opportunity to experience this incredible mountain range in all its glory. 
Banff Tour

: With a train ride to Banff, passengers can enjoy a guided tour of the area, learning about the history, culture, and natural attractions of the region.

Unique Accommodations:

There are unique accommodation options available onboard the train, allowing passengers to experience the journey

comfortably and luxuriously. 

Local Cuisine

: During the train ride, passengers can enjoy delicious local cuisine, with the chefs onboard offering a range of tasty dishes created using local produce. 

Networking Opportunities:

With a train ride to Banff, passengers can make new friends and professional contacts with fellow travelers, as well as take advantage of the numerous networking opportunities available onboard.

Train Stops

: The train journey from Calgary to Banff stops at several beautiful locations, allowing passengers to explore the region further and take in the spectacular views of the Canadian Rockies. 

Eco-Friendly

: Taking the train to Banff is an eco-friendly way to travel, with the journey producing much fewer emissions than driving or flying. 

Affordable Option

: Taking the

train through Canada

is a much more affordable option than other modes of transportation, making it an ideal way to explore the region on a budget.
Conclusion 
Canada Rail Vacations are an exciting way to experience the beauty of the country. 
From the vibrant city of Vancouver to the stunning mountain views of Banff, passengers can get an up close and personal look at Canada's stunning landscapes.