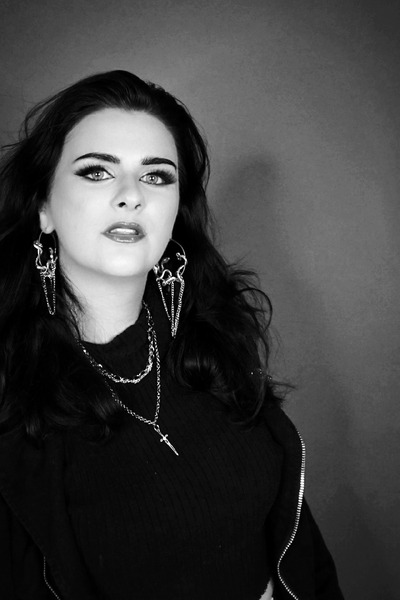 @skopemag news – tuesday – february 28, 2023 @ 5 pm est
@skopemag HQ – http://smarturl.it/skope
Buy & Sell @skopemag Marketplace
https://skopemag.com/category/services
At-Risk Youth – New Single "Lysander"
At-Risk Youth, out of Colorado Springs, CO., has a new, heartfelt, love song, "Lysander" coming out March 3, 2023. It's a departure from their very well received, last single, "Sweet Demon", which is about temptation.
De La Soul Announces The DA.I.S.Y. Experience at Webster Hall in New York City on March 2nd
Today, De La Soul announced The DA.I.S.Y. Experience at Webster Hall in New York City on March 2. This immersive activation honors the life and legacy of the late David "Trugoy The Dove" Jolicoeur, and the influence and impact of pioneering New York hip-hop trio De La Soul, which he co-founded with fellow members Kelvin "Posdnuos" Mercer and Vincent Lamont "Maseo" Mason Jr.
LOVE RECORDS ARTIST JOZZY LANDS #1 R&B/SOUL ALBUM ON ITUNES WITH DEBUT EP "SONGS FOR WOMEN, FREE GAME FOR N****S"
"Jozzy is a very special and dynamic talent that only comes around once in a generation, so I'm excited to see how her music sets a new standard for R&B," said Sean "Diddy" Combs. "Her skills as a writer and performer, matched with her style and energy has the potential to make her one of the greats and I'm proud to play a part in shaping the next chapter of her career."
D ThaDon "Hindu" Now On Hard Hitta Nation Records!
London, ON Power Poppers Full Throttle Release "All I Want" And Announce Ontario Shows
"All I Want" rocks with hard-hitting, three-chord guitar and a heavy bass line. Their high-energy vibe immediately transports you back to the familiar sounds of pop-rock giants, Green Day, Blink 182, and Goo Goo Dolls, who are huge influences on the talented high-school band. This has garnered them a relatively large Gen-X following, while also predominantly appealing to the teenage crowd as well.
ABSOLON Shows His Artistry With 'A Portrait Of Madness'
Absolon continue their legacy with the release of their newest album A Portrait Of Madness, another mind-blowing and epic concept album released via Sliptrick Records in digital format on February 28th, 2023. The album will be available on all major platforms worldwide. The group combine traditional NWOBHM and European metal with today's symphonic power metal.
Whenyoung share new single 'Rubik's Cube' taken from new album 'Paragon Songs' out 7th April 2023
Aoife says of the track, "Ruminating is similar to the mechanics of a Rubik's cube in the sense that the mind can brood over one problem until it's solved but there always seems to be another unsolved part on the other side, waiting. We composed this song by treating each section as a different side of the cube and each instrument as a square within that side, eventually coming to a resolution at the end. A bed of piano, synth and kick are carried along by interspersed guitar parts and soaring pop melodies."
New Single & Video! DEMONS BY DESIGN releases "Feed Me Like A Drug"
Dutch Uncles announce launch event + limited edition pizza to celebrate new album, new "Outkast-influenced" single "In Salvia" ft. Anna Prior out now
Showcasing a new sonic palette for the band, new single "In Salvia" blurs the lines between synthesised and acoustic instrumentation, all laser focused around a jaunty "ode-to-Outkast" 808 beat. Accompanied by an all star cast of musical apparatus; Triton horns, bouncing arpeggiators, synth flutes and EBows, the band once more enlisted the help of Metronomy's Anna Prior, further elevating the track with some ethereal ad libs and ASMR additions.
Rebecca Rain – Sad Country Song
Patrice Whiffen Marketing & Events is marketing "Sad Country Song" as the second single release from my upcoming musical project consisting of five songs. This second single will be delivered to country radio in a push for both charting and continuing to establish myself as an artist in the country music lexicon. My first single in over two years "I Don't Take Shit" presented strongly on pitches to DSP's and will help me gain new followers across platforms, increasing my overall market share, and the desire for the next single is to have an equally strong DSP presentation, plus additional radio play.
JANGO FLASH share bristling new cut 'Just A Game' | out today (Feb 28th) via MODERN SKY
Newcastle alt-rockers Jango Flash share emotive new effort 'Just A Game' (out today – Feb 28th), the second reveal from the group's upcoming debut EP set to arrive this spring via Modern Sky (Crawlers, Malady, Cariss Auburn).
The Alarm Forges 'Forwards' with Brand New Album on June 2 as lead singer Mike Peters emerges from year of life-threatening illness
THE ALARM's Mike Peters is returning to life after a year dominated by pneumonia and a serious leukemia relapse, announcing a triumphant new album, Forwards, out June 2, 2023 and a video for the title track, out today.
"I literally took my guitar into [the] hospital with me," says Peters. "I was on the ward for such a long time, I started writing these songs in between IV sessions and the first people to hear the music were the very people who were trying to keep me alive."
OUT NOW: Cubistic House Producer Florian Picasso SHARES 'What's The Next Move' Single (FFO: Tchami and Malaa)
Italian Psychedelic Rockers NAUTHA sign to ARGONAUTA Records and share new song and video
Nautha is an Italian psychedelic rock band formed in 2016 in Rome. The core of the line-up is made up by Pierpaolo Cianca (guitar), Antonio Montellanico (vocals, bass, guitar) and Giorgio Pinnen (drums). In 2018 they debuted with the album "Tutti i Colori del Buio" inspired by the Italian progressive rock season of the 70s, mixing doom, metal, psychedelic and art rock influences.
The Lost Days (Tony Molina + Sarah Rose Janko) release single/video "For Today"
Speakeasy Studios SF is pleased to present the second single and video, "For Today," from The Lost Days new album, In The Store (full album out March 17, 2023). The track is a fuzzed out GBV style song, recorded at home on cassette 8 track, which touches on struggling with recovery while hanging out with friends, as "the hardest part of stayin' sober, is anytime that you come over."
The Vaccines' lead guitarist Freddie Cowan to release debut album as Freddie & The Scenarios!
The Vaccines' lead guitarist Freddie Cowan created Freddie & The Scenarios with the help of some of the best in Mexico City's incredible music scene, whilst also reuniting with Vaccines' original drummer Pete Robertson, recently more known for his production work with Beabadoobee, Nasty Cherry, Crawlers; The Vaccines' keyboardist Tim Lanham, Laura Marling's bassist Nick Pini, iconic Japanese guitarist Tomoyasu Hotei (Kill Bill), and producer Ethan Johns (Paul McCartney, Kings Of Leon, Ryan Adams) on percussion.
HÅNDGEMENG: stream new single "Temple of Toke"
Oslo-based doom'n'roll geniuses HÅNDGEMENG team up with Invisible Oranges to present their groovy new track "Temple of Toke", taken from their debut album "Ultraritual" to be released on March 10th on Ripple Music.
OTF Boonie Moe Shares Ice Cold Video for "We Did It" ft. King Von
MEXX HEART RELEASES STUNNING NEW SINGLE "NOTHING FROM NOTHING"
With agonizing lyrics like so, when did loving somebody become the hardest thing to do?, "Nothing From Nothing" is one of Heart's rawest releases to date. The song describes the gut-wrenching feeling when giving your all just isn't enough.
Warmduscher Share New Single "Love Strong" / Debut North American Headline Tour & SXSW in March
Speaking about "Love Strong", Warmduscher's Clams Baker Jr says: "Back in the lab for 2023 in celebration of our first tour of many in North America. Recorded and produced by Dan Carey, producer of Whale City and Tainted Lunch. "Love Strong" is the late-night adventure bridging the gap between At The Hotspot and our next album due to hit the streets late 2023 on BELLA UNION. A love story of keeping it up in a world that wants to bring you down. Alive in the adventure, alone in the dream. Love Strong and you'll do just fine."
Joshua Roberts of Magnolia Park Shares Soulful New Music Video, "Angel"
Known for being the dynamic front man of buzzy alternative band Magnolia Park, vocalist Joshua Roberts is inspired by a diverse mixture of genres and generations. Today he reveals another side of his musical repertoire and impressive range with upbeat new single and music video "Angel."
[Video] V Knuckles ft. Tom Siletto – Daylight prod. by Phoniks Beats (dir. by Chow Films)
Cambridge, MA own V Knuckles drops the visuals for his latest single "Daylight" feat. the vocal stylings of singer Tom Siletto and a smooth backdrop provided by Phoniks Beats. The video shot by Chow Films is an ode to his lady and his son and depicts a day in the life of Knuckles' love for his family. Off the upcoming project from V Knuckles & Phoniks. (Title TBA). Stream it now on all platforms!
Newcomer Matthew Wayne Releases New Single "Wrong Side Of The Bed"
"This song was special from top to bottom. From the first time I heard it, I couldn't get my mind off of it. It was so hard to get the opportunity to cut this song and when I did I put everything I could into it. The vibe in the studio the day we cut it had that magical feeling and when I went to do vocals for it, I took care with every word," tells Wayne.
JON OF MARS Makes First Contact With "Respite" Off "Songs from Nowhere" (Holcomb Records) Out April 2023
Hailing from the red planet, a mysterious creature crawls forth from the farthest depths of the earth to observe the denizens of Earth to decide their ultimate fate, drawn by the curious nuance of human life he seeks to understand the human race…. either to help them find salvation or destruction in their greatest and most universal creation: Music. Jon Of Mars comes forth with punchy groovy, fusion metal that will entertain metalheads across the planet. They have their debut album "Songs from Nowhere" ready for ears and the single "Respite" is going to draw you in.
OMEN ASTRA: Progressive Post-Metal Trio Joins Hypaethral Records Roster; The End Of Everything LP Coming This May + New Track Streaming
Hamilton, Ontario progressive post-metal trio OMEN ASTRA have joined forces with Toronto, Ontario based Hypaethral Records for the release of their crushing debut LP, The End Of Everything. The six-track offering is set for a May release, with record labels Protagonist Music (US) and Moment Of Collapse (Europe) joining in to share release duties.