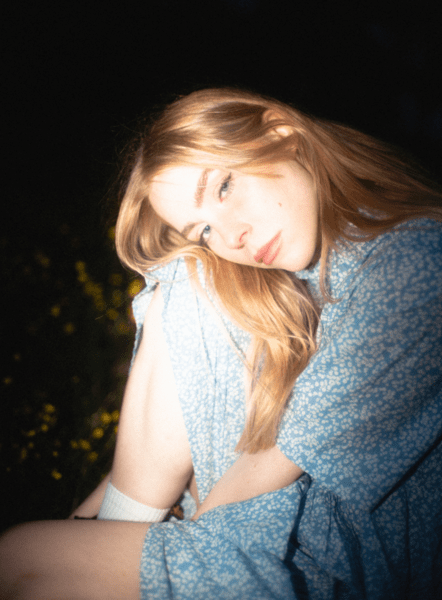 @skopemag news – monday – february 27, 2023 @ 6 pm est
@skopemag HQ – http://smarturl.it/skope
Buy & Sell @skopemag Marketplace
https://skopemag.com/category/services
Photo Ops shares new single & video, "The Dream Is Done" ahead of new LP
"The overwhelming sense of being around people after being isolated for so long is one of the main themes of the record. Going to the park just to see people, and feel like a human being. Using imagery to convey the strange nature of the passage of time. The shadows' shape changing as weeks go by. Being inside for a long time then suddenly going out into the sun. Saying goodbye to the past, your own sense of who you were, are, and are becoming." -Terry Price / Photo Ops
Slow Pulp Sign To ANTI-, Share New Track "Cramps"
Chicago based four-piece Slow Pulp have signed to ANTI- Records and are announcing the signing today with the release of "Cramps," a coolly crackling new track that sounds like it is pulling lead singer Emily Massey's vocals through a distorted tape deck backed by the band's well-honed blend of post-punk shoegaze. Listen to it below.
Chile's Alex Anwandter Announces New LP 'El diablo en el cuerpo' Ft. Buscabulla & More, Shares New Single/Video "Qué piensas hacer sin mi amor?"
Chilean artist/producer Alex Anwandter today announced El diablo en el cuerpo, his first new album in over four years, will be released on May 26th. Self-recorded and produced over recent years since his move to New York City, the 16-track neon dance epic ushers in a bold new musical chapter, and is Anwandter's most vibrant work to date–featuring a large ensemble of live musicians, orchestral arrangements, and collaborations with Buscabulla, Julieta Venegas, Javiera Mena, and Christina Rosenvinge.
SLOW PULP signs to ANTI- and shares new single 'Cramps' | EU / UK tour with Death Cab For Cutie
Chicago based four-piece Slow Pulp have signed to ANTI- Records and are announcing the signing today with the release of 'Cramps,' a coolly crackling new track that sounds like it is pulling lead singer Emily Massey's vocals through a distorted tape deck backed by the band's well-honed blend of post-punk shoegaze. Listen to it below.
Heather Woods Broderick Shares New Single 'Admiration,' New LP 'Labyrinth' Out 4/7/23 (Western Vinyl)
Heather Woods Broderick today shared her new single "Admiration," the third from her forthcoming new album Labyrinth, due out April 7th, 2023, via Western Vinyl. The lean, intimate, and meditative song was inspired by the simple beats and hooks of '90s hip hop, and is embedded with soft synths reminiscent of '89-era Phil Collins. Broderick wrote "Admiration" during a trip to her former home in coastal Oregon during the wildfires in 2020, while alone and in an area surrounded by heavy smoke on all sides.
TANKZILLA: first track off new album on HPS Records!
"Satan fucked a Panzer and the offshoot is TankZilla". Or so it seems. Well, this is what really happened in the Eindhoven grit: after Peter Pan Speedrock went tits up, singer and guitar player Peter van Elderen hooked op with former Wolfskop drummer Marcin Hurkmans. As soon as these music junkies started jamming they got on like a house on fire: it felt as if their motor skills were connected. This two-headed creature wrecks like a tank and packs Godzilla-sized riffs and beats. In the same vein as Repomen, Peter's short-lived but heavier-than-thou Roadburn alumni, the tarmac grooves are scorching. TankZilla goes full-tilt boogie!
WOLFNAUT: stream new single "My Orbit Is Mine"
Norwegian stoner rock stalwarts WOLFNAUT return this April 21st with their fourth studio full-length and Ripple Music debut "Return of the Asteroid". Listen to their strikingly fuzzy new single "My Orbit Is Mine" now!
Stars Share "Pretenders (illuminati hotties Remix)" Alongside 'From Capelton Hill Deluxe' LP Announcement
"These aren't just a bunch of remixes, they're a bunch of remixes by people who have made some of our absolute favorite music," the band explains of the new LP. "Some of them we've been friends with for decades, some we have never even met, but no matter whether they are old friends or new, their music has been incredibly inspiring to us. We're honored that they took the time to re-approach these songs of ours."
Lanterns On The Lake Share New Single / Announce Album ft Radiohead's Philip Selway Out June 2 via Bella Union
The nine songs of Versions Of Us are existential meditations examining life's possibilities; facing the hand we've been dealt and the question of whether we can change our individual and collective destinies. Singer and songwriter Hazel Wilde has no doubt that motherhood fundamentally shifted her perspective. "Writing songs requires a certain level of self-indulgence, and songwriters can be prone to dwelling on themselves," she says. "Motherhood made me aware of having a different stake in the world. I've got to believe that there's a better way and an alternative future to the one we've been hurtling towards. I've also got to believe that I could be better as a person, too."
Introducing Dog Race | Share second single "There's A Mouse In My House"
Bedford's Dog Race believe in the power of patience, having built a feverous word of mouth buzz locally and for a series of mysterious, often last-minute DIY shows across London.
Train Announces New Headline Summer Concert Dates
With more than 10 million albums and 30 million tracks sold worldwide, multi-GRAMMY Award-winning band TRAIN, today, has announced a series of new headline concert dates this summer. Fresh off the heels of their incredible 7th sold-out Sail Across the Sun cruise, Train is set to light up summer stages, bringing fans an epic night of music filled with the band's most iconic hits spanning nearly three decades. The diamond-selling band will make stops in cities across the U.S. for the first time in years including Anchorage, AK, Napa, CA, Aspen, CO and more with support from New Orleans rock group Better Than Ezra on select dates.
THE KID LAROI & GIRLFRIEND DROP SATIRICAL NSFW MUSIC VIDEO FOR "I GUESS IT'S LOVE?"
SUPER JUNIOR'S YESUNG Releases 'Floral Sense' – The Special Version Of First Full Studio Album
Rising Swedish pop act shy martin reveals new animated video for her single "late night thoughts"
"late night thoughts" has seen a great initial reaction from press with Clash calling the track "exceptionally exciting" and Beats Per Minute saying shy "has all the ingredients needed to be an international mega-star", at radio with consistent support from BBC Radio 1 and with editorial playlists on Spotify, including Fresh & Chill and Indie Pop.
[Video Submission] Benny Holiday ft. ILL BILL – Gangsters & Goblins
PACKS (Fire Talk/Royal Mountain) share "Brown Eyes" / new LP out March 31st
Last month the Toronto/Ottawa band PACKS announced their sophomore LP Crispy Crunchy Nothing, which is set for release on Fire Talk Records on March 31st. The follow up to their acclaimed 2021 debut Take The Cake, which earned accolades from outlets like The FADER, Stereogum, NYLON, Paste, BrooklynVegan, NME, Gorilla vs Bear and Bandcamp, who called the LP "the sound of classic indie rock as delivered by a promising new voice." The album was announced with the single "4th of July", which earned best of the week nods from outlets like Uproxx, Consequence and Alt Press who called it "a delight", and today the band are sharing a second single from the album a track called "Brown Eyes".
HUDDY Shares New Single "Slowly Healing"
"Slowly Healing" is about being patient and gentle with yourself when struggling through a dark time," Huddy shares. "When we're suffering, life can feel impossible and it's easy to get overwhelmed and frustrated. This song is about pushing through those feelings and emerging as a stronger person. I'm so proud of this track and it's a perfect way to introduce my next project."
PoiL Ueda — Self Titled
Psychedelic Baby Mag premieres today the incredible PoiL Ueda album in its entirety! The project is the result of a collaboration between Junko Ueda, a vocalist and satsuma-biwa player from Japan, and PoiL, a French rock/contemporary music band.
KLEE Project Release New Lyric Video For "Running Out Of Time"
Italian southern/hard-rock act KLEE Project has released a new lyric video for "Running Out Of Time". The new single was recorded and mixed at Memphis Studio in Rome by Roberto Sterpetti, mastering at Elephant Studio by Riccardo Parenti and artwork by Il Colornauta.
Out of Brooklyn NY Comes Mag Electric with Their New Single "Thorn In My Side"
BABYFACE & ARI LENNOX SHARE OFFICIAL VIDEO FOR "LIQUOR"
The New York Times said, "'Girls Night Out' harks back to the 'Waiting to Exhale' soundtrack from 1995, where he assembled an all-star cast…This time around, he shows how sharp he still is as a producer, talent spotter and sometime vocalist, teaming up with an impressive selection of R&B up-and-comers, including the 'Boo'd Up' singer Ella Mai on 'Keeps on Fallin',' a dance-floor-ready ode to enduring love, and Ari Lennox on 'Liquor,' which equates romantic intoxication with the other kind." Rolling Stone noted, "Just as he did with his classic Waiting to Exhale soundtrack, he's crafting plum showcases for an all-star team of R&B and hip-hop women from Ari Lennox to Queen Naija, serving them drama worthy of their pipes."
TANKARD Issues "Beerbarians" Animated Video; Eighteenth Album From German Thrashers, Pavlov's Dawgs, Out Now On Reaper Entertainment
A new animated video from TANKARD, created for the song "Beerbarians," recently celebrated its world premiere via the Sydney-Melbourne Science Fiction Film Festival.
Third & Delaware Release New Single "Mayflower" + Official Music Video
Metalcore band Third & Delaware released their latest single "Mayflower" along with the official music video on February 24, 2023. The band recently signed a management deal with Lion of the North Media.
KAYORALPHA returns to the ether with his explosive drill cut "Lemme Introduce Myself (Intro)"
New Single from Militarie Gun "Do It Faster" on Loma Vista / Concord
Fast rising alternative pop artist REGALJASON releases masterpiece 'ASCEND'
Object of Affection release "Run Back" Single / Video. Debut Album on Profound Lore out Friday + Tour w/ Glitterer kicks off this week!
The Clamor Share Double Singles "Nerve and Vein" & "She's in Static" via Scene Point Blank
Punk outfit and brainchild of Aaron Louis, The Clamor, recently announced their upcoming self-titled album with the release of double singles "Cardiac Sountrack" and "Turing Toy". Now, the group is back with their second set of double singles: "Nerve and Vein" and "She's in Static" ahead of the LP release in March.
Bleed the Sky Release New Single "The Parasite"
Orange County's Bleed the Sky welcome new vocalist, Monte Barnard and release new single "The Parasite" featuring guest vocalist Mark Hunter from Chimaira.
Fall Out Boy's "Love From The Other Side" Hits No. 1 at Alternative Radio
The single's release set off set of an immediate wave of unprecedented excitement from fans worldwide that shows no signs of slowing, having amassed 25 million global streams to date and widespread critical success.
Daughter Share "Swim back" + Video!
Today, Daughter share another single 'Swim Back' from their upcoming album Stereo Mind Game, out on April 7th on Glassnote Records. The release follows previous singles 'Party', a track that recounts the place that Elena Tonra got to before deciding to give up alcohol, and 'Be On Your Way', a longing but resilient song about an enduring connection that is also undefinable. Returning with their first studio album in seven years, Stereo Mind Game is a new chapter for Daughter, the trio of Elena Tonra, Igor Haefeli and Remi Aguilella.
VISION OF CHOICE – Second Sight (February 17, 2023, self-release
IMPERIAL DEMONIC Release New Single "Beneath The Crimson Eclipse"
Melodic black metal formation IMPERIAL DEMONIC are preparing to unearth their bleak debut Beneath The Crimson Eclipse on April 7, 2023. Today the band has released the title track from the album.
NEWS: Spadei Releases Debut Album "Left Right Here" on Six Degrees Records
Spadei, the supergroup consisting of Wally Ingram, Tom Freund, and Stevie Blacke are thrilled to announce their debut album Left Right Here out now on Six Degrees Records. The new album is out now and available everywhere you stream music, album stream and download.
SUBMISSION: A.Wake – Lemuria – (Single)
A.WAKE: A.Wake is a UK based innovative creative intuitive musician based in South Yorkshire. Anita Wake has worked in several bands playing Bass, and singing backing vocals, with this being her first solo project writing and singing main vocals. For her debut project, she wanted to incorporate a modern music feel and also embed healing frequencies into the songs, to help align the chakras, for a full body and mind healing experience.
Hamilton Driving Rock Outfit Takes an Army Share Passionate Debut "Something's Gotta Give" FFO Wonder Years, Against Me, Alk Trio
"Something's Gotta Give" reflects on the death of a friend and echoes the sentiment of not being able to catch a break in a world full of frustration, sorrow and pain. Even when you go to bed at night, your thoughts don't stop. You do everything you possibly can to survive and thrive and even get to the mountaintop but tomorrow you could die. Life is never guaranteed.
THE EFFIGY Releases Video For "Dying Star"
Please note the earlier version of this press release contained the wrong track name in the title. Apologies for any confusion!
Heavy cinematic solo artist THE EFFIGY returns with a powerful and raw new single in "Dying Star". Featuring guest guitars from Max Harris of KITE THIEF, "Dying Star" delivers a composition combining thundering heavy with an ethereal vastness.
Colombian singer-songwriter Beéle
In 2019, he was signed by DJ Luian and Mambo Kingz to Hear This Music for the song "Loco" which was his debut. The track now boasts +180M streams. In addition, his single "Inolvidable" with famed producer-artist Ovy on the Drums amassed +270M streams. Beéle has collaborated with other renowned artists such as: Farruko, Natti Natasha, Myke Towers, Manuel Turizo, Feid, CNCO, Piso 21, TINI, and Boza amongst many others.