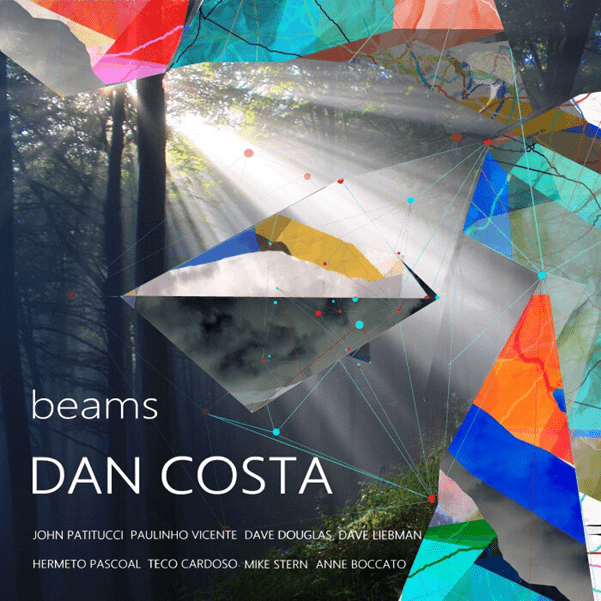 Recorded last year in Brooklyn, New York City, Dan Costa's new album "Beams" brings together some of the greatest names in jazz, a spectacular feat for a relatively young musician who has already collaborated with artists such as singer-songwriter Ivan Lins, bossa nova legend Roberto Menescal or trumpeter Randy Brecker, who wrote the liner notes to this album.
As Brecker duly notes, Costa produces "lovely, heartfelt, emotional, music". Classically trained, he has a penchant for fine melodies expressed by means of a delicate touch rather than displaying constant virtuosity with long fast riffs. This contributes to a truly pleasant and coherent listen. His style is unique, naturally reminiscent of pianists such as Egberto Gismonti, Herbie Hancock, Michel Petrucciani, Keith Jarrett or Aaron Parks.
Despite being born in London (UK), Costa has a multicultural upbringing, having lived in several countries. His youth was marked by Italian, Neapolitan, Brazilian and Portuguese melodies, and his fondness of Brazilian rhythms shines in Beams, albeit less explicitly than on previous solo efforts due to its narrative. Costa includes elements of bossa nova, samba, chorinho or baião in several tracks, underscored by drummer Paulinho Vicente whose flexibility tune in to the modern jazz qualities of the album. John Patitucci contributes with fine solos and interacts well with the other members.
The guests bring their recognizable voices to the mix. Dave Douglas contributes by soloing over parts of the melody of the title track, prompting a layered narrative, while Mike Stern brings a strong introduction and solo to Sparks of Motion. Teco Cardoso's warm tone ties in with the nature of Acalantando, while Hermeto Pascoal's glass-of-water solo serves as a reminder of his inventiveness. Anne Boccato brings delicate scat to Então and Paw Prints, contributing to a touching dialogue with the piano, while Dave Liebman closes the album with an entrancing piano duo with Costa.
More than a mere celebration of physical light, the album also brings salient concepts to the fore, such as animal rights in Paw Prints, children's rights in Acalantando, urbanization in Sparks of Motion or liberty in Encaminho. The unifying element is of course light, the essence that makes things shine.
Beams is exactly what we were needing.
John Carter