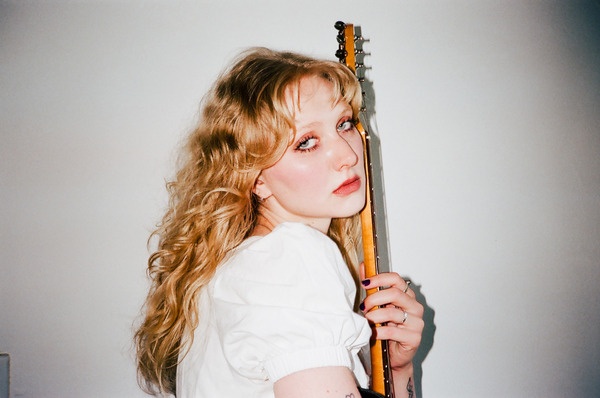 @skopemag news – tuesday – february 14, 2023 @ 12 pm est
@skopemag HQ – http://smarturl.it/skope
Buy & Sell @skopemag Marketplace
FMB DZ treats us to a "Show" and announces new project!
The track serves as an aperitif ahead of his new album, P Rock Baby. Known for his clever wordplay and unadulterated bars, FMB DZ's delivering some of his hottest work to date. Each track acts as a milestone on the rapper's journey to success on the streets of Detroit.
ENBOR ARNASA Shows Thrash And Heavy Influences On His Self-Titled Album
Enbor Arnasa is the self-titled album from the Basque Country heavy metal project. Innocence, the desire not to complicate the listener and a lot of magic imbue the adventure of the album and above all metal. The thrash and heavy influences are obvious, after the many years of contact with these genres. There is also a touch of death metal and rock. Enbor Arnasa's sensitivity and velocity in the guitar solos are a strong feature in the tracks and very importantly, the songs are sung entirely in the Euskara language. It is an approach to the Basque world, from its nights, its mountains, its forests, its farmhouses…
KIMMIC release raucous debut single 'Never Miss A Beat'
THE REGIME SHARE SEXY NEW SINGLE 'BE A LOVER' FOR VALENTINE'S DAY
Forget the roses this Valentine's Day, get set to fall madly in love with the deliciously smooth new tune Be A Lover from Sydney funk collective The Regime. Oozing with silky soul, funk flavours, sensuous instrumentation and effortless flow, Be A Lover will have you crushing hard on The Regime as they continue their enamouring pathway to a full-blown, loved-up funk revolution.
Motown Inspired Alt-Pop Song "My Favorite Stranger"
"My Favorite Stranger" was made remotely after Robert Murphy put out an open call audition in search of a vocalist for the demo he had created. Murphy was hypnotized by Crystal St. John's vocal performance and St. John explains, "Robert sent me a demo of the song, and I basically had to translate how this would sound with my voice and my own maternal spin on the song, which I'm not a mother, but I do feel like this was very well fitting because I feel like I'm kind of a maternal personality." After emailing back and forth for weeks, the duo had come up with the catchy melodies and illustrative lyrics that can be heard in the song today.
Al Costelloe's "anti-Valentine's Day" ballad, "Badmouth"
rlyblonde releases debut single "fantasy"
rlyblonde – the project of Brooklyn-based multidisciplinary artist Carina Allen – is making her musical debut with the release of her first single, "Fantasy," out on all streaming platforms today.
While this may be her debut as a singer-songwriter, rlyblonde is no stranger to the music industry. The New York-based twenty-something has long been the go-to photographer, videographer and creative director for numerous musicians. After years of supporting other artists and friends' visions, she decided to put down the camera and pick up the guitar for a change.
Music Submission: Brittany Kennell
While in nashville, she has written and played with some of music city's finest; maren morris, natalie hemby, hailey whitters, tenille townes, carly pearce, jillian jacqueline, the reklaws, aubrie sellers, charlie worsham. since, brittany has been featured in rolling stone, cmt, pat monahan's "train tracks" on siriusxm, american songwriter, et canada and more and has sung for the montreal canadiens, grand prix f1 and mls montreal impacts.
French Afro-R&B sensation Tayc spreads the love this Valentine's Day with new album Room 96
Known globally for his hits 'Le Temps' and 'N'y pense plus', released as part of TAYC's last multi-platinum selling album 'Fleur Froide', Tayc cemented his spot amongst France's and one of the world's finest artists, collaborating with the likes of Fally Ipupa, Tiwa Savage, B Young, Manu Dibango and Adekunle Gold to name a few. With a total of over 1.5 billion streams and sold-out shows from Kinshasa to Paris and Toronto to Stockholm, it's become evident that the Afrolov' sound, Tayc's own uniquely-styled jazz-tinged R&B combination, has seen him become one of the most popular Afrobeat artists worldwide.
Music Submission: Thinking Caps
Think of You is a ballad touching on the feelings of unrequited love and affection. The song was written out of the personal experience of writer and front-man Grayson, and brought into a full band feeling by lead guitarist James Wallace with his washy guitars and powerful cello lines. Think of You is a single from an upcoming full-length album titled "Lovely," and is a piece of the lyrical journey covering a love pined after and lost. As deep musically as it is lyrically, the song journeys through verses and choruses with no-two being quite the same, as each develops on the next, adding in small but important pieces to finally crescendo into a huge-sounding orchestral chorus to close the heartfelt track.
The Raven Age announce new album 'Blood Omen'
Marking the announcement they have unleashed the unforgiving lead single 'Parasite'. A barrage of riffs from guitarists George Harris, Tommy Gentry and bassist Matt Cox ushers in the Blood Omen, alongside the pummelling of Jai Patel on drums and a growl from Matt James (MJ) which transcends into wide-reaching soaring vocals. 'Parasite' is bolstered by a blistering solo from guest guitarist Andy James of Five Finger Death Punch.
Nick Waterhouse shares new heartbreak soul single "Play To Win" |
The acclaimed singer-songwriter releases new album single and visualizer for "Play To Win," which Waterhouse says is "a heartbreak type of tune with co-writer Doc playing the piano and producer Mark Neill both taking me to a place I have never been in my career before. This is about what it's like in the din and chatter of city apartment parties, bars, sitting rooms, and loneliness from the seat one's sitting in looking at the insouciant world around."
Swedish duo Molosser Crude stray from the stony path on "At My Feet (Hounds of Hell)"
"Bride" music video premiere today
Julio Iglesias Jr. Releases New Album Under The Covers
International recording artist Julio Iglesias Jr., has released his all-English album Under The Covers just in time for Valentine's Day. The romantic album finds Julio reinterpreting an eclectic mix of hit songs in the classic sound of big band and swing—a supreme fit for his crooner voice and innate elegance as a song interpreter.
XG release music video for 'LEFT RIGHT'!
CAROLINE POLACHEK RELEASES LONG-AWAITED NEW ALBUM 'DESIRE, I WANT TO TURN INTO YOU'
Ahead of the album, Polachek captivated fans with previously released singles "Bunny is a Rider," "Billions," "Sunset," "Welcome To My Island," and "Blood And Butter" all crescendoing into today's release. Among the singles were two remixes for "Welcome To My Island" including a collaboration from music royalty Charli XCX and The 1975's George Daniel and a second from the genre-bending, UK dance trio PVA. The album has already garnered strong press excitement from Pitchfork, Rolling Stone, Billboard, Stereogum, New York Times, Vogue, Fader, Vulture, Time, and many more. Desire, I Want To Turn Into You is Polachek's first album release since her 2019 experimental pop masterpiece PANG which cemented her as a generational talent.
Blues Lawyer shares "Make Up" single & video ahead of new LP on Dark Entries
Oakland band Blues Lawyer joins Dark Entries for their third full-length, All in Good Time, a record of pop-rock songs about living in a world that wants to put your existence on the clock. Today the band shares the Monty Python-inspired video for "Make Up" ahead of the album release on Friday:
CAROLINE POLACHEK RELEASES NEW ALBUM "DESIRE, I WANT TO TURN INTO YOU"; NORTH AMERICAN DATES START IN APRIL
Polachek has delivered a body of work that showcases her range in artistry – a palette that dabbles in all the different elements of sonic bliss with each song building on and reacting to the last, going in a completely different direction while transitioning seamlessly from track to track with Polachek's signature range of vocals. This collection – co-produced almost entirely by Polachek and Danny L. Harle – experiments with melodies & sounds less familiar in the pop mainstream, from the Scottish bagpipes in "Blood And Butter" to flamenco rhythms in "Sunset." An ethereal experience, this album is filled with lush vocal adornments, lyrics bursting with odes to love and deeply potent synths. The trio of Polachek, Dido and Grimes makes the standout track "Fly To You" a melange of vocal puzzle pieces braided together into a moment of pure ecstasy.
PONY Announce New LP 'Velveteen' Out 5/19/23 (Take This To Heart Records), Share New Single 'Très Jolie'
There's a long tradition of bands that can compellingly explore the nuances of the human experience within the confines of pop music, that can elegantly consider both the lighter and darker elements of life through a deceptively sunny-sounding three-and-a-half-minute song. On Velveteen, PONY manage the task with both finesse and panache across 10 irresistibly hook-filled tracks–and further cement their place in the genre's lineage. Influenced by countless hours of self-reflection, literature, television, and insomnia, the record showcases the band's elevated sound and is their most fully-realized to date–examining the complex relationships between longing, connection, and being true to oneself.
Emiliana Torrini & The Colorist Orchestra Share New Single & Video for "Hilton"
Picture this: a big storm is brewing overhead. You're careening through the backroads of rural Iceland, trying desperately to catch your flight out of Reykjavik as the skies darken behind you. You've just had one of the best songwriting sessions of your life, in a farmhouse deep in the Icelandic countryside, but none of that matters now. You've found yourself in a race against time to get all your work to the next studio and continue working on your album—one that just might turn out to be one of the most important of your entire career.
Italian Thrash Metallers MASS CRYSIS reveal new album details and share first single
After their recent signing with THE GOATMANCER Records, Thrash Metal force MASS CRYSIS announces new album details and release first single.
The album "Imposing Truck" consists in nine killer songs deeply rooted in the best Heavy tradition, made of massive riffing assaults and exceptional songwriting.
Toka Fly's First Single/Video of 2023 "Money Money Money" Out Now
Toka Fly independently released "Money Money Money" yesterday via his own label, Trappin N Fashion. On the first single of 2023, Toka gives us Rick Ross and Jeezy energy with all the bag talk and slick lyricism. The video further underscores the title, with Toka sporting all white and showing off the lifestyle his hard work is affording him.
NEW SINGLE: Sweet Imperfections' "Step Into Love", out today, is an invitation to step out of shame and into love
"Step Into Love", the new single out today by Sweet Imperfections,is an invitation to step out of shame and into love. Inspired by a fight with lead singer Bri Schillings' real-life partner, the song's honest story is what makes it so meaningful. When personal shame is unraveled, limitations within relationships are lifted. When we step out of shame, we are set free, and in this story, we are set free to love passionately.
BLACK THOUGHT & EL MICHELS AFFAIR DEBUT NEW SINGLE "THAT GIRL"
On the track, the beat creaks beneath Black Thought's artfully airtight lyricism. He gets introspective with confessions such as "I'd probably do anything for that girl," while the production melts into a swooning old-school soul sample. It highlights the dynamic between his verbal firepower and El Michels Affair's entrancing production.