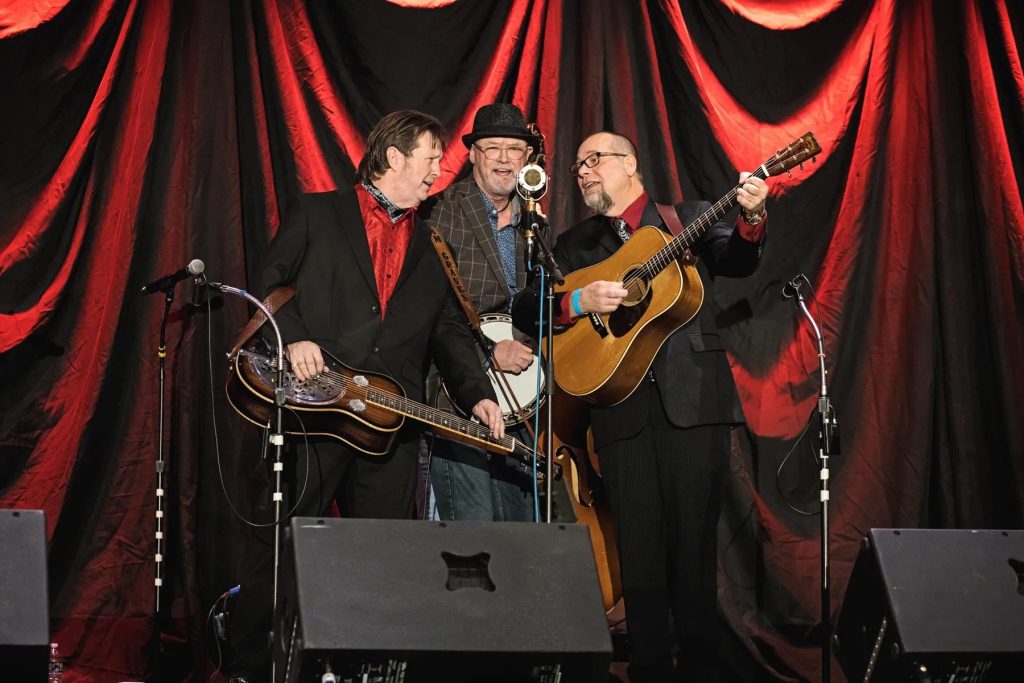 With a lot of gusto coming from his backing band the Farm Hands, Tim Graves tells us a story through the majesty of melody in the song "Apple Tree," one of the more compelling issues from their new album Bluegrass DNA. There's a lot of deep introspection in Bluegrass DNA, and though it's often presented to the audience through a personal lens as opposed to one of a collective, the material is perhaps all the more authentic because of its raw, unvarnished demeanor.
URL: https://farmhandsmusic.com/home
Graves laments the pain here while celebrating the love he and his bandmates have for everything bluegrass is made of, and while his feels like the disposition of an isolated musician and virtuoso in a couple of moments, it comes off as almost heartbreakingly operatic and affective in tracks like "Gonna Be Raining When I Die," "The Bluebird Singing for Me," and "Another Day."  
There's a lot more to Tim Graves' story than the lyrics contained in these songs alone; truth be told, it wasn't until I started to unpack the instrumental faceting in Bluegrass DNA that I started to feel a real kinship with this take on contemporary bluegrass songwriting. There's something quite incendiary about the statement he makes with the harmonies in "When the Vow Breaks," "Pain in My Heart," and "Drinking My Baby Goodbye," and all of the heat is directed at whoever we can imagine on the other side of the gun, which allows for a multi-interpretive feel to almost all of these songs. If he's holding back here you would never know it, and I hope he never feels the need to in the future.  
I love the aesthetical contrasts in this record, and whether it be the fusion of country and bluegrass in "She's Gone Gone Gone" or an alternative look at old-fashioned American songwriting in "Don't Give Your Heart to a Rambler," Graves strikes me as someone who has spent a lot of time studying the history of Americana and bucolic music in this country.
He's at ease in the studio, and while I'm not saying there aren't a couple of areas in his structuring of a verse that could use improvement, he's hitting all the right marks for what he needed to accomplish with this LP.  
https://open.spotify.com/album/7HEeVy5wLlvEIu0Qu4XO25?autoplay=true
Bluegrass DNA is an amazing album with some serious stingers that could make for excellent singles, and while they still have a lot of potential that needs to be better exploited in future in-studio endeavors, I think there's more than enough here to call this release a perfect launch to Tim Graves and the Farm Hands' international career as it looks moving forward.
Bluegrass doesn't have many heroes breaching the boundaries between country and the carefree swing of its classic sound, but if he's able to secure the right exposure in 2023, I believe Graves is going to find a home in the mainstream element before a lot of his indie contemporaries do. I'll be keeping up with his work, and I think a lot of listeners who like this style of music – as well as country and similar genres – are going to find him as compelling a new artist as I do. 
Gwen Waggoner