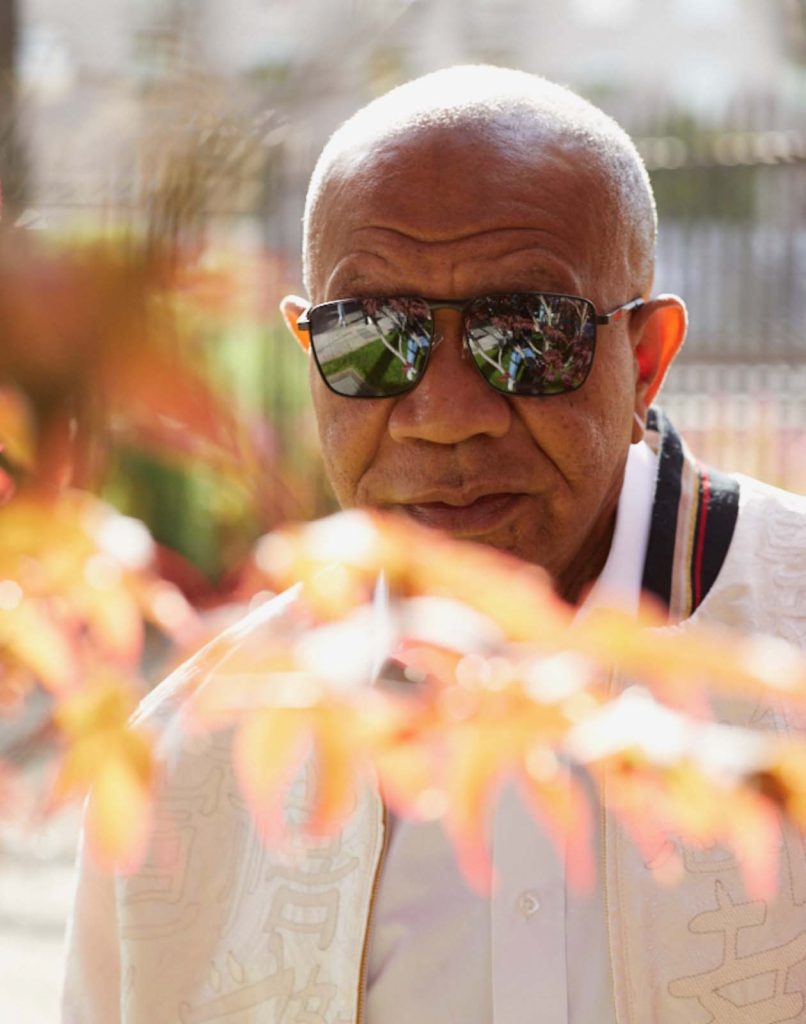 Lenny Williams has soul in his bones and is no stranger to the music game with a career that spans decades. Lenny is regarded as one of R&B's most influential soul acts and he has been involved with very successful recordings over the years such as: mega-hit, "Cause I Love You" (recorded on his solo album) and "So Very Hard To Go," which he recorded as lead singer of Tower of Power. Obviously, Lenny Williams is a talented artist with many years of experience under his musical belt, so can't wait to SKOPE out "Baby I'm Sorry"!
There is no doubt that Lenny Williams is a smooth operator on the microphone with such a rich & well-trained voice. When he sings, he captures your attention right away and draws you in whether you like it or not. I have a tremendous amount of respect for Lenny Williams and the efforts put forth in the making of "Baby I'm Sorry".
Not only is "Baby I'm Sorry" incredibly soulful but also has a seductive vibe that will lure the listener in one note & verse at a time. The sound on "Baby I'm Sorry" is extremely appealing and pleasing to the ears to say the least. I hear a hit song with "Baby I'm Sorry", so calling all music stations and streaming platforms! Lenny Williams delivers a strong performance and solid delivery on "Baby I'm Sorry". I enjoyed the sax solo during the song and the vocals are spot on, so Lenny has nothing to be sorry about on this new release. "Baby I'm Sorry" is a professional production done right with this track hitting on all the right notes, bars & keys!
Lenny Williams offers a super slick style that has influenced many of Today's R&B and Pop artists. Lenny has had the pleasure to work with so many talented individuals in the music business and has shared the stage with the likes of: Aretha Franklin, Alicia Keys, The Whispers, Rick James, The Ohio Players, Al Green, Usher and Bobby Womack just to name a few. The ongoing theme for Lenny Williams and his music is simply love. He states, "Love is what has gotten me through all of these years. I look for love and I surround myself with it". Words to live by there from the cool crooner, Lenny Williams and so if love isn't broken, don't try to fix it. You can SKOPE out the official music video for "Baby I'm Sorry" right here:
https://www.youtube.com/watch?v=0ckSxEzd2RU&feature=youtu.be .
You don't want to miss out on "Baby I'm Sorry" by Lenny Williams otherwise you will regret it! Be there for "Baby I'm Sorry" or be square!
https://www.instagram.com/thereallennywilliams/
https://www.facebook.com/TheRealLennyWilliams/
https://open.spotify.com/artist/5VcrwzYyoX3WUTbkaqcIvN?si=SYEXxOg4Q9qQKweirbt5rA
By Jimmy Rae