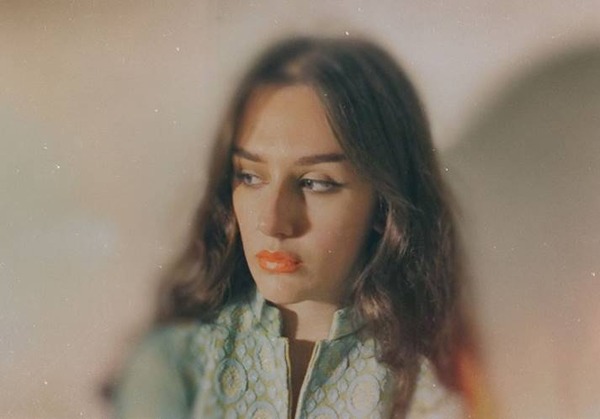 @skopemag news – wednesday – february 8, 2023 @ 10 am est
@skopemag HQ – http://smarturl.it/skope
Sell Your Services and/or Products on the @skopemag Marketplace
Good Vibez Presents and PR Entertainment Announce Lineup for Lake Tahoe Reggae Fest 2023
Good Vibez Presents together with PR Entertainment are pleased to announce the lineup for the 6th annual Lake Tahoe Reggae Fest which will take place Saturday, July 22 and Sunday, July 23, 2023. Additionally, Lake Tahoe Reggae Fest announce a venue change from South Lake Tahoe's Hard Rock to the festival's new 2023 home, Palisades Tahoe. "We are thrilled to partner with PR Entertainment to bring people together for mindful, sustainable gatherings rich with music—old and new school reggae—and art in the Tahoe Basin," says Dan Sheehan, co-founder of Good Vibez Presents.
BLOOD MOON WEDDING Unveils "Wanted"
BC Camplight Announces New Album 'The Last Rotation Of Earth', Out May 12 via Bella Union
Is there a curse that says Brian 'BC Camplight' Christinzio cannot move forward without being knocked back? That the greatest material is born out of emotional trauma? Whilst making his new album, The Last Rotation Of Earth, Christinzio's relationship with his fiancé crumbled after nine inseparable years. The album follows this break-up amid long-term struggles with addiction and mental health. The outcome is an extraordinary record, with Christinzio describing it as "more cinematic, sophisticated and nuanced than anything I've done before." He goes on to describe how the separation altered his creative focus and caused him to "scrap 95% of what I'd already recorded", finishing The Last Rotation Of Earth in two months and making what he believes is his most vital album.
Innovative shape-shifter HARRY CLOUD Delivers "The Cyst," Plump With Musical Possibilities, Out Today on Kitten Robot Records
HARRY CLOUD refuses to sit still, creatively, unleashing a cornucopia of melded musical ideas on THE CYST, which arrives today via Kitten Robot Records and is produced by Paul Roessler (Nina Hagen, TSOL, Pat the Bunny, Josie Cotton). Through ten distinctively unique tracks, the Georgia-based Avant-composer takes us on a mystery tour that delivers curveball after curveball, showing off his inventive energy while keeping us all on our toes. With 16 combined album and EP releases to his credit (under the monikers Fannyland, Orphan Goggles, and COPS as well as Harry Cloud), THE CYST might just the most accessible chapter yet in a prolific story that shows no sign of ending anytime soon.
MAISIE PETERS UNVEILS OFFICIAL MUSIC VIDEO FOR NEW SINGLE "BODY BETTER"
Maisie Peters has unveiled the official music video for her new single "Body Better" – watch HERE. Shot in a cemetery in Los Angeles, California and directed by Mia Barnes (Camila Cabello, BTS), the video sees Maisie channelling a spirit who haunts the grounds of a graveyard for the broken-hearted. Mourning the breakup of her relationship, Maisie shares her grief with a small group of friends, before eventually coming to terms with the loss and learning to love herself.
Steve Lake and Mia Dean release second Blood Moon Wedding single
BLOOD MOON WEDDING, the international project uniting legendary English punk rocker Steve Lake (Zounds) and American singer Mia Dean, has unveiled a new video for latest single, "Wanted." The track comes by way of the duo's stunnning Blood Moon Wedding: An American Nightmare debut full-length, set for release on April 7th via Mobilization Recordings.
Blood Moon Wedding: An American Nightmare unfolds like a gothic-noir, road trip, folktale. Incorporating elements of post-punk, stoner rock, and dark punk, and shrouded under a veil of forbidden love and forbidding doom, BLOOD MOON WEDDING casts its spell and captures an atmosphere that is intimate, otherworldly, and ultimately uplifting. Set in the sprawling deserts of the United States, Lake and Dean find themselves trapped in an alternate reality, where death and love are the only way through the gates of space and time.
MOODY Introduces Listeners to His Dark Techno Dreamland with "Tu Suenos" – Video Out Today
The hauntingly beautiful, dark techno track brilliantly showcases MOODY's dexterous production skills and musicianship. MOODY seamlessly weaves lush sonic tapestries around a beautiful Spanish vocal sample to produce a dynamic, ingenious, and emotive tech house track. The main message of the song is "never give up on your dreams." The accompanying psychedelic, black-and-white, visualizer music video, out now, powerfully brings "Tu Suenos" to life. It's the type of video one would expect to see projected on the walls of one of the globe's best dance clubs.
Goldmine Mag premieres new Iggy/Lou inspired banger
The "NYC Animal" single and video released Friday from Strange Majik and premiered via Goldmine Magazine the record collector's source since 1974.
New York nightlife has always been home to the fashionista and the iconoclast. It has always been a common thread in the music of David Pattillo aka Strange Majik. He has shared his own slice of big apple talent for eight years at Tribeca's Belle Reve entertaining the likes of Kim and Kanye, Jakob Dylan, and many celebs with his remarkable five-piece band. The Deli Magazine dubbed him a blues rock cult hero of the scene.
Damian Lazarus, Crosstown Rebels and Link Miami Rebels Announce Lineup for Get Lost Miami
A staple of the underground and champion of the avant garde, Damian Lazarus' Get Lost Miami serves as a playground for those in pursuit of full sensory immersion. A 24 hour long journey in sound, Get Lost tests the limits of even the most hardcore party people and challenges the ever commercialized Music Week programming. This year Get Lost will return to Factory Town in Hialeah to host 90+ artists spread across seven stages, creating a mad circus experience in celebration of twenty years of Lazarus' seminal Crosstown Rebels label.
Dreamy Space-Folk from La Faute
A hidden gem hailing from Toronto, Canada, art school dropout and Sony Music Publishing artist La Faute (aka Peggy Messing) is set to release her newest single and music video, 'Blue Girl Nice Day', releasing 3rd February 2023. The track is taken from the debut album of the same name, set for release in Spring 2023.
Wilderado's "Surefire" Single Officially Hits Top 10 at Alt Radio
Wilderado's latest single "Surefire" has officially entered the Top 10 at Alt Radio this week. It's the band's second Top 10 single from their self-titled debut album, following "Head Right," which spent an incredible 36+ weeks on the chart and peaked at #8.
BAGORAH to Release Debut Album "The Art of Deviant Behavior"
Progressive heavy rock band BAGORAH is set to release its debut full-length album, The Art of Deviant Behavior. Written and recorded by musicians across North America, The Art of Deviant Behavior features 10 tracks of melodic, yet uncompromisingly heavy, riff-driven metal.
Surface Of The Sun Reveals Music Video For Empowering, Progressive And Catchy Single "Dragon"
Canada's Surface of the Sun is a solo project by Devon Eggers, with almost 100% of all things being created and done by him. Each of his recordings (1 full-length and 2 EPs) have been a massive undertaking, making Surface of the Sun one of the most "independent" and "solo" projects anyone will encounter. His latest release is a two-track EP entitled "Dragon", featuring the title track and song "Vanguard", which were written purposely to contrast. He explains the title track, which is available now in video form:
Kingswood reveals official 'Good Whiskey' music video
Ahead of the release of their much anticipated new studio record HOME, the boys from KINGSWOOD have announced a string of intimate album listening parties for fans on the East Coast to get around, this February.
The news comes as KINGSWOOD continue their mammoth 120+ date 'HOMETOWNS' tour around the country – the band's biggest live undertaking to date. For the ARIA and APRA nominated group, this new artistic chapter is set to be their most dynamic and exciting yet and already, their live shows have reflected the strength of the HOME record, due for release on Friday 24 February.
BODYSNATCHER Gears Up For Big Team Battle Headlining Run; Band To Support Lorna Shore On US Spring Tour And More!
Florida's favorite deathcore outfit BODYSNATCHER are readying for their month-long Big Team Battle US headlining tour. Set to commence on March 1st in West Palm, Florida and run through March 29th in Worcester, Massachusetts, the trek features support from AngelMaker, Paleface, and Distant.
The Long and Short of It "A Little Love Will Fix You Up"
The single release from duo members David Baird and Patsy Toop comes off of their highly acclaimed album Midnight Choir, which climbed to #1 on the ARIA Australian Country Albums Chart, as well as #3 on the ARIA Country Albums Chart and #6 on the ARIA Australian Albums Chart. This latest release has a feel-good summer sound to it, and the comfort that this song places upon listeners is powerful, soothing, and needed in a medium people use so much, like music.
ULTHAR: 20 Buck Spin Issues New Audio Clip From West Coast Blackened Death Metal Trio
20 Buck Spin today unveils a new audio clip from West Coast blackened death metal trio ULTHAR, a final warning shot from the band's paired Anthronomicon and Helionomicon LPs which see release next week.
Creature Cult share new single 'poster boy' – a hate letter to homophobia | Managed by Various Artists (Cassyette, Ashnikko, Palaye Royale)
Speedy Wunderground's Moreish Idols share "Nocturnal Creatures" | "an exercise in tension and release." – The FADER
South London's Moreish Idols arrived fully-formed last year with the absurdist smarts of "Speedboat" and the contorted thrill of "Hangar", two highlights from a debut EP for Speedy Wunderground, "Float", that was packed full of them and saw international support from the likes of Stereogum, The FADER, NME, BBC 6 Music and more.
Motown Inspired Alt-Pop Song "My Favorite Stranger"
Alt-pop duo The Hidden Gems released their debut single "My Favorite Stranger" featuring Crystal St. John today! The duo partnered with renowned drummer Dan Konopka (OK Go) and bassist Sean Hurley (John Mayer) to establish the song's funk-pop-rock sound. A song inspired by the unconditional love of a mother, "My Favorite Stranger" provides a danceable inside look into parenthood. The song tastefully blends 90's brit rock, Motown, pop, and funk and is the perfect song to jam out to at the end of a long day.
JOHN LEGEND DEBUTS "LEGEND (SOLO PIANO VERSION)" OUT TODAY VIA REPUBLIC RECORDS
The new album features Legend singing alongside his beautiful piano melodies, an intimate reimagining of the R&B/pop-leaning originals featured on his eighth studio album LEGEND, released via Republic Records on September 9th, 2022. Executive produced by Legend and prolific producer-writer Ryan Tedder (Beyoncé, Adele, et al), the vibrant double album features collaborations with artists including JID ("Dope"), Saweetie ("All She Wanna Do"), Jazmine Sullivan, Ty Dolla $ign, Jhené Aiko, Ledisi, Amber
Spacegoat: Release New Single/Video 'Earthquakes'
Holly Henderson returns with uniquely fresh, retro infused new single 'Wendy'
The single further teases Holly's second album, "The Walls", due for release on 10th Feb and follows last year's acclaimed single "The Planes", which Clash Magazine described thus: "bejewelled psych-pop with folk qualities, her work has a haunting after-effect that can't be shrugged off."
TOM JENKINS — Releases New Video For: "It Comes In The Morning, It Hangs In The Evening Sky"
BEACH RIOT Return With Dynamic New Single 'Tramlines' Released 8th February 2023 via Alcopop! Records
Brighton fuzz pop band BEACH RIOT are pleased to announce their return this year with new single 'Tramlines', set for release on 8th February 2023 via Alcopop! Records.
Benji Tranter releases video for infectious acoustic-pop single 'Speed Camera'!
Benji's album 'Songs to Make You Happy' is out now via Pear O' Legs Records and it's an amazing set of tracks. With a lo-fi, home-recorded approach, Benji builds the album around stark acoustic guitars and his idiosyncratic voice, with embellishments from a menagerie of instruments, played by Benji and a collection of friends.
Jacana People unveil club-ready single 'Ladybird'
After an incredible 2022, UK duo Jacana People begin the year on a high with their inclusion in Mixmag's top artists to check out in 2023, and return with their new single Ladybird, co-written with fellow rising producer Kiimi.
moshimoshi – These Days
Some new hits from All That Plazz. One of the most promising new bands outta Finland, moshimoshi, are back wit their new single These Days. The last single Soon is still featured on Spotify's All New Punk playlist and the band is ready for some nice big festival shows in Finland.
TYGERS OF PAN TANG release new album "Bloodlines" in May
PETER GABRIEL — Reveals "The Court"
Written and produced by Peter Gabriel, The Court was recorded at Real World Studios in Wiltshire and The Beehive in London, and features contributions from Brian Eno alongside Tony Levin, David Rhodes and Manu Katché, as well as backing vocals from Peter's daughter Melanie Gabriel. The orchestral arrangement is by John Metcalfe with Peter Gabriel and was recorded at British Grove Studios in London with a number of players who previously featured in the New Blood Orchestra.
Today: Electric Sufi blend electronica, Sufi singing & Arabic virtuosity on 1st single from upcoming album
BUDJERAH UNVEILS DYNAMIC NEW SINGLE "THERAPY"
Written by Grammy Award nominated Sarah Aarons (Zedd, Demi Lovato, John Legend) and Stint (Joji, Kesha, Panic! At The Disco), the track is an ode to the importance of therapy and open communication in relationships. With a guitar led production and a punchy pop-soul delivery, he finds a new bold confidence that still pays homage to his gospel roots.