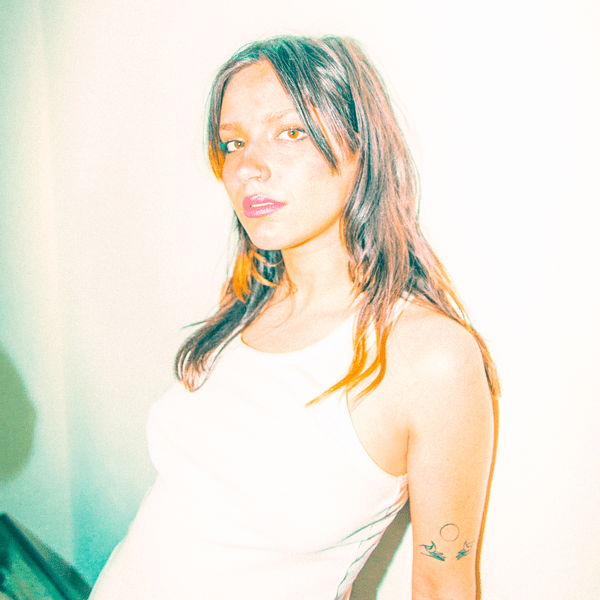 @skopemag news – monday – february 6, 2023 @ 12 pm est
@skopemag HQ – http://smarturl.it/skope
Sell Your Services and/or Products on the @skopemag Marketplace
https://skopemag.com/2023/02/01/sell-your-services-and-or-products-on-the-skopemag-marketplace
Tiger Driver: Release A New Single 'Lost in Paradise'
"Lost in Paradise" is the fourth single from Melbourne death-doom metal band Tiger Driver and the accompanying track to their 2022 release, "Deceiver".
The lyrics tell the story of a land promised to be a paradise, only to be revealed to be a wasteland where the lost and broken fight for survival, only to be stricken by famine and their deathly surroundings.
Tiger Driver bring a brooding ambience to their melodic track leading into an oppressive chorus and finale.
NEW // Brooklyn's Rap Riser KaFi Kayzo Shares Visuals For 'On Everything'
Kick starting the new year with the visuals to his brand-new release is New York's very own KaFi Kayzo. Encapsulating the gritty elements of Brooklyn's renowned drill sound and putting his own spin on it, the rap riser is ready to shake some industry feathers!
Somebody's Child announces Autumn UK tour after current UK tour sells out | Debut self-titled about out now via Frenchkiss Records
Releasing his debut album last week and about to embark on a sold-out UK tour, Somebody's Child today announces another chance to see him live this Autumn with his biggest venues yet.
U.S. Metal Band MALUS DEXTRA Drops Pit (Lyric Video)
GREG KOZO "TU VOZ / AMOUR FOU"EP (Deep House/Atmospheric House)
Luton's hottest rapper TYNEE unleashes cold 'Voice Of The Streets' freestyle with KENNT ALLSTAR
Atop moody instrumentals and a skippy beat, Tynee spends the first half providing raw anecdotal tales surrounding his rapid rise-up and early upbringings. Showing Tynee in a different light, the second half features a heavy beat edit of Luniz and Michael Marshall's cult classic "I Got 5 On It". Upping the tempo with some of the sleekest bars, Tynee showcases just why he is one of the most exciting rap prospects in the UK scene right now.
bdrmm sign to Rock Action | Announce new album "I Don't Know" out June 30th | Share new single "It's Just A Bit Of Blood"
Following the release of 2020's widely-acclaimed debut LP "Bedroom", and a clutch of hotly-received singles since, today the Hull based shoegaze quartet bdrmm return with the news that they have signed to Mogwai's Rock Action and that the revered independent label will release their anticipated second album "I Don't Know" on June 30th.
REGENT — Release Roaring: "She Checks My Head" || + New EP 'Believe' Out 10 Feb
Set to start the new year off with a bang, Southampton-based rock'n'roll four-piece REGENT have releasd their new single "She Checks My Head" today.
The track arrives as the second single taken from their new EP 'Believe,' due 10 February 2023.
Rising musician GaDDel releases his expressive new single "What If We Break Up?"
Following on from November's "I Don't Suffer Anymore", "What If We Break Up?" is the brooding London based vocalist's second release; overflowing with GaDDel's emotionally charged confessions, a minimal backing of just a Yamaha 1954 Grand Piano allows GaDDel's raspy, tender vocals to take centre stage and deliver the track's poignant, self-written lyrics in full capacity.
Crossing Belt Share Video For New Single "Intoxicated"
Italian alt-rock act Crossing Belt have dropped the video for the new single "Intoxicated", available now in all digital platforms. Produced by Jaxon (Jax Diaries) at Heavy Tones Recordings, the track describes the style of the band with post-grunge, metal and country music as influences.
Milo Merah – Linger
Laced with blissful synth guitars and acoustic drums, the genre-bending Linger drapes Milo's richly textured & soulful vocals with a melancholic sonic veil produced by AUR3LIAN and Homebodi. Out since January 25, the poignant track narrates how he lost his fight to hold onto love.
Photo Ops announces new LP, shares first single / video "You Must Not Need A Friend At All"
"On the whole record, I was very interested in space, and the contrast being acoustic, natural sounds and instruments, and the analog synth. There is something very striking about how natural it can still seem – processing the loss of a relationship, from indoors, looking outside, allowing myself to feel the loss and the passing of anger into an honest grief and complaint of what is left." -Terry Price / Photo Ops
NEWS: Synth Pop Trio Hey Cowboy! Releases New Single "Mesmerize"
Austin-based Synth Pop trio Hey Cowboy! has released their new single "Mesmerize." Showcasing a more moody side of the band, "Mesmerize" stays true to Hey Cowboy!'s winning formula of Synth Pop with a consistent bassline, dancey drums, melodic keyboards, and atmospheric harmonies. "Mesmerize" premiered on Under The Radar and was featured on KUTX' Song of the Day! The new single is Hey Cowboy!'s first release since 2021 and a teaser for their upcoming full-length record, due out later this year.
BIG TIME RUSH CAN'T GET ENOUGH – ANNOUNCE MASSIVE TOUR AND RELEASE NEW SONG "CAN'T GET ENOUGH"
After a whirlwind 2022 which featured a sold-out North American tour and new music, Big Time Rush can't get enough of their fans. Back for more, Big Time Rush made a special appearance on NBC's TODAY this morning to exclusively premiere their highly-anticipated new single "Can't Get Enough" and announce their upcoming Can't Get Enough Tour. The TODAY performance was the first-ever live performance of the new song, which is available now via all DSPs. Produced by Live Nation, the Can't Get Enough Tour will see Big Time Rush bring their singular style of pop to 35+ markets across North America, kicking off June 22nd.
John Andrews & The Yawns returns with Love For The Underdog – Out April 28th on Woodsist, watch his hand animated video for "Checks In The Mail" now
John Andrews is something of an open secret in a certain corner of the music scene: a versatile musician & animator. A film school drop out whose work hat-tips tradition as much as outsider anti-aesthetics. He's spent over a decade on the DIY circuit, playing early house shows alongside then up-and-coming peers Weyes Blood and Daniel Bachman. Today he is still out there projecting his sketchy hand drawn animations during his performances in coffee shops, small galleries and non-traditional venues. Andrews' painterly approach now introduces us to his version of New York City, the place he was bound to end up after years of dwelling in Pennsylvania farm towns and New Hampshire barns. There is handmade vibrancy to the world he's imagined for us here: intimate moments seen from the interior, looking outward from hole-in-the-wall restaurants, theaters and the fragments of peace found within the restless and dirty street corners.
OMEGA INFINITY Launches New Song, "Death Rays"
KING 810 Releases New EP 'Follow My Tears' to all major platforms
American heavy metal band KING 810 released their new EP Follow My Tears to all major platforms on January 23, 2023 via King Nation! The band will be on a European/UK tour dubbed The Steppin' Over Roaches Tour this spring with Alphawolf in support.
Van Go Go – New Single "Avalanche"
With over 3.5 million plays to date on music streaming platforms and thousands of plays on YouTube, Van Go Go continues to connect on every level with their audience. The Detroit, MI. rock band is doing it again with their new single, "Avalanche" dropping February 10, 2023. It's the follow-up to their hit single and video for, "Get Up to You".
BEKAH BOSSARD REVEALS STUNNING DEBUT ' WHAT YOU WANTED'// LISTEN HERE
Today, Bekah Bossard ( they/them) reveals their debut single, 'What You Wanted'. Born in Los Angeles but raised in Exeter, Bekah combines silky vocals and guitar led arrangements to create an exciting brand of woozy indie. The first track taken from their upcoming EP ' What You Wanted' is a deeply personal one – inspired by the rejection Bekah felt after coming out as queer.
Object of Affection (mems of Fury, Death Bells) Release "Con-Man" Single / Video
On Field of Appearances, Object of Affection tap into the primitivism of said members' diverse projects while elevating their capacity for atmosphere and melody. Hints of gloomy punk, forlorn new wave, and down-and-out Regan-era alternative rock reverberate in their sound, not as pastiche but in sonic kinship to the austerity and fatalism embedded in the previous generation's desperate and dejected anthems. With the inclusion of drum machines, synthesizers, acoustic guitars, and auxiliary percussion, Field of Appearances highlights the band's sophisticated evolution and experimentation.
RAYE Drops Long-Awaited Debut LP "My 21st Century Blues"
Speaking on the release of her deeply personal first full-length album, the south London native emotionally shares, "My 21st Century Blues. My debut album. My ugly, complex, beautiful mosaic formed from broken pieces of glass from the last seven years of my life. This music is my medicine, my anxieties, traumas, and unfiltered thoughts. The music on this record empowered me to face my demons and has accompanied me through my bluest blues, crafted unapologetically and fearlessly with love and tears. Now I can only hope it might provide the same medicine it did for me for those who choose to listen. I can't believe it is really happening – my first album."