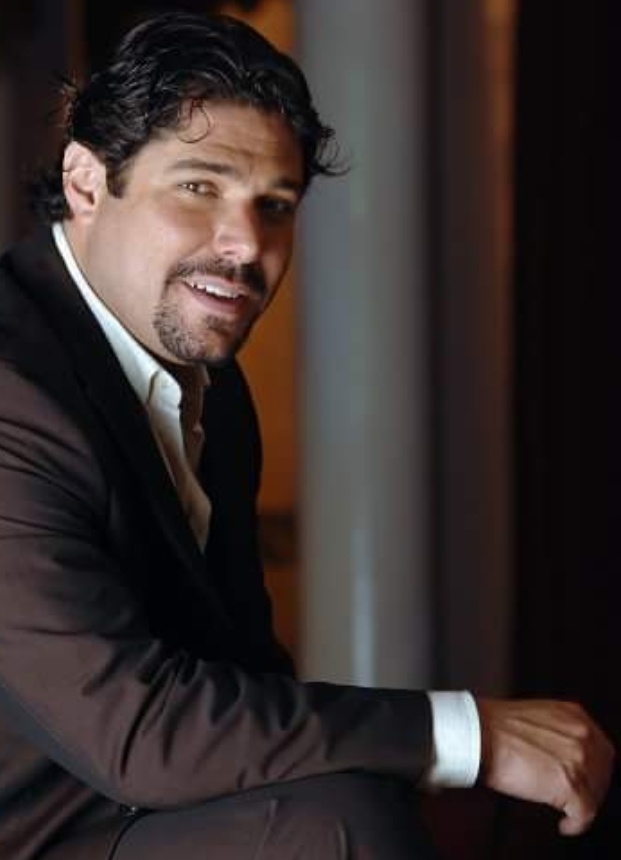 by Nick Christophers
His voice is a powerful one that has learned from the best in the business. Rafael has made his mark in the opera scene. Yet it should be interesting to know that he first studied marketing and hotel administration before he made music his career choice. While he was studying marketing and hotel administration, he also studied classic singing / vocal technique. In 1999 he received a full scholarship. At Columbus University, Georgia. A few years later he would travel to Italy to study privately with his current teacher Saverio Suarez Ribaudo.

Rafael's first taste of operatic music was when he was five years old. In his native, Peru his mother who was a Peruvian international artist always played the Italian Tenor Luciano Pavarotti while she painted. He was fascinated with Pavarotti's voice and was curious to learn more about classical singing. It took to singing Peruvian, Latin American and rock n roll music. This is when he began to study classical singing at eighteen years old in Peru.
As he progressed in his vocal skills he performed Creole songs at the famous club Pena del Carajo where many of the best Peruvian singers received their start. He was well received there, and it was a launch pad for him. This was the beginning of long stretch of one door opening after another. Only recently in 2022 he took the stage at the Ecos Concert Series which was held in Orlando, Florida. The show was a combination of Italian classic songs and an international repertoire. Rafael is based in Florida.
Following that successful show, he organized a Spanish concert with his company Global kultur Entertainment Group. He collaborated with soprano Arleen Ramirez and a concert pianist Tiffany Delgado. The music was centered around songs from the Zarzuela areas and Spanish and Latin American classic songs.
Rafael has performed worldwide in countries like Germany, Italy, France, Austria, The United States, Switzerland, Nigeria, Peru, Chile, and the Bahamas. His base is in Munich, Germany though. His talents were soon recognized when he received "The Wuddroff Awar", awarded by the Coca-Cola Foundation.
"But I must say that the key to singing was given to me by my teacher Saverio Suárez-Ribaudo in Germany. Saverio is an Italian-Peruvian singer like me, he has a broad knowledge of vocal technique. I have always said that singing scholarship does not guarantee success. The student must look hard, and find the right person, understand the teacher and the teacher understands the student. The art of teaching singing is understanding the problem in the voice, is to teach the student the basic exercises. And if the student does not understand, it is necessary to create exercises that resolve the vocal problem that he has. That's the art of teaching and not everyone has it."
Rafael has performed many roles as a tenor but there are two that he enjoys most. One is the role of Alfredo in the "Opera la traviata" by Master Giuseppe Verdi. The second one is as Lieutenant Pinkerton in the opera "Madame Butterfly" by the Master G. Puccini. These operas are lyric based with a dramatic cut. A singer would have to sing very lyrically without overloading their voice yet give it that dramatic effect making the story itself dramatic.
He would further his work by founding his own podcast called "Tenor and Toneless with Garbe". The podcast analyzes the problems of the opera and the classical world in Orlando and Central Florida. The hosts focus on the lack of diffusion of the genre. Even though organizations like Opera Orlando and Orlando Philharmonics have done good work in the area they discuss the problem that the classical world lives. This year they will be setting up interview Artists, Musicians, most of the staff working on the inside, not just the artists but those who work on the production itself. Another focus for the show will be on interviewing and doing focus groups on young people to understand a little why this Lack of interest the classical world.
For 2023 Rafael has a full plate of projects and challenges and not just as a singer but a producer as well. One of his main points will be to work hard in his company Globalkultur Entertainment Group to make the best it can be. His goal is to organize unique musical themes, open for all the public and for also private companies. One of them is his new venture working on a TV show which is coming out soon. Besides that, he will continue with concerts all over Central Florida and encourage young people to experience classical music.