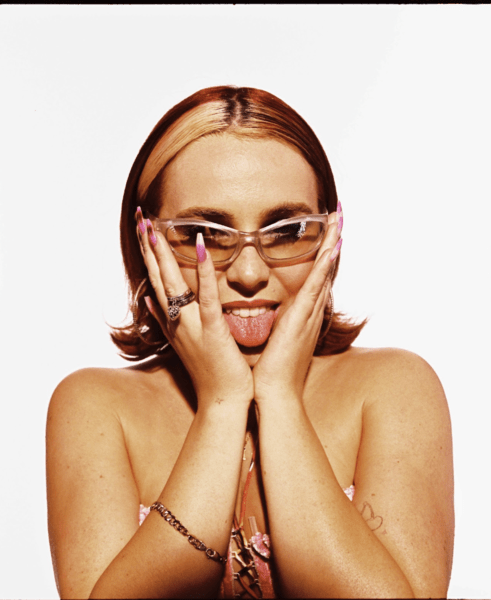 @skopemag news – thursday – february 2, 2023 @ 8 pm est
@skopemag HQ – http://smarturl.it/skope
Sell Your Services and/or Products on the @skopemag Marketplace
Canadian-Japanese hybrid rock band MONKEY MAJIK release 13th album 'curtain call'
Japan-based four-piece rock band MONKEY MAJIK released their 13th full-length studio album 'curtain call' on January 25, 2023. The album explores brand new musical possibilities for the future of MONKEY MAJIK, with 14 songs covering a wide variety of music styles – offering a chance to experience a whole new side to this veteran band as they enter the 23rd year since their formation. With their mix of Japanese and English lyrics and their splicing of rap and pop, this is an album that only MONKEY MAJIK could make. Look out for standout track 'This Is The Night (MONKEY MAJIK × GAGLE)' (track 6 on the album), a collaboration with the hip-hop unit GAGLE that embodies MONKEY MAJIK's borderless style. Meanwhile, the cover artwork expresses the album's musical breadth, based on the concept of "infinite change".
Dub MD & The Audible Doctor – EP=MD²
When society goes from targeting the heads of unarmed African Americans to a global surveillance state where voyeurism, gang stalking and theft are the new normal. EP=MD² takes you from 1984 to current day featuring K-Hill [Stallone & Weathers], Singapore Kane, Krumbsnatcha, Tokyo Cigar, Elete Wright [St. Joe Louis], The Good People, Lena Jackson, Joc Scholar [Grand Opus], Likwuid and others. All beats by The Audible Doctor.
BALTAVAR Sign with Wormholedeath – New Album "Dark Science" to be Released on March 3rd, 2023
Mazey Haze announces Spacey Jane support tour and shares prowling 60's psych-rock single "Kill Me I Got You", new EP 'Back to the Start' out 7th April
Ahead of the release of her new EP 'Back to the Start' on 7th April via LUSTRE, indie-rock rising talent Mazey Haze (aka Amsterdam based musician Nadine Appeldoorn) has revealed her new single "Kill Me I Got You" – accompanied by a black & white 16mm music video, shot in Hervelinghen, France by Wietger Mosch; inspired by the Swedish film 'Kärlek 65', and Mr. Bean.
Least releases "fresh, and nostalgic" new single, "Alexandrite & Pearl"
Of the band, The Alternative says, " There's a hint of Taking Back Sunday's early poppy post-hardcore on 'Alexandrite and Pearl,' especially in the song's call-and-response verses. It's fresh, crisp, nostalgic all at once. It's a phenomenal track that plays to all of Least's strengths."
OPUS KINK announce 'My Eyes, Brother!' EP & share lead single 'Dust' | out today via NICE SWAN RECORDS
Banditt opens up about the impact of the music industry on mental health on 'Pinot'
Last year was oddly silent for Banditt. The prolific dance artist only put out three songs in 2022. It's a silence that he's finally addressing on his new song 'Pinot,' which explores the implications of the music industry's constant push for more and more content on the lives of the artists themselves.
Instrumental Post Metal Force NAJING sign to ARGONAUTA Records; new single "Melancholia" now streaming
Najing are an instrumental band from Pisa (Italy) formed in 2021 by: Marco Di Chiara (Drums), Marco Neri (Bass) and Andrea Turini (Guitar), with a musical proposal deeply rooted into Post, Doom Metal and Psychedelic tunes.
The idea behind the project is to bring together the various influences of the members to create their own sound. Immediately they start working on their songs and in March 2022 they recorded their self-titled debut album at the Saffa666 Studio with sound engineer Delio Nanni.
"Our goal with this record was to blend the various musical influences of the individual components (Post Rock, Doom Metal, Black Metal, Psychedelic) to create our sound. We painted a dark landscape in which moments of absolute stillness and reflection are alternate with violent outburst".
SAM BURTON — Releases New Song: "Maria" || + Signs to Partisan Records
Partisan Records is thrilled to announce the signing of Los Angeles-based artist, Sam Burton, and the release of his new song: "Maria".
"Maria" is the first taste of Burton's upcoming album, 'Dear Departed', which was produced by Jonathan Wilson (Angel Olsen, Father John Misty, Margo Price) at his Topanga Canyon studio with some of the best studio players in LA.
Black Belt Eagle Scout share new single / video "Spaces" | New album "The Land, The Water, The Sky" out February 10th on Saddle Creek
Black Belt Eagle Scout, the project of Swinomish musician Katherine Paul, presents a new single/video, "Spaces," and announces a spring North American tour leading into the release of The Land, The Water, The Sky, out next Friday, February 10th via Saddle Creek. Rolling Stone hailed it as "fiery, brilliant," stating "with each song, you can feel the weight of an entire community behind her."
Post-Thrash Metal project Primatron releases the powerful and progressive new single "One More Usurper"
"This is a reminder not to let would-be saviors of the fatherland take over the spotlight nor the power, and the times seem to be particularly propitious for a message like this", according to Diogo W F Pereira, the man behind behind the Primatron. "As the world faces ever-increasing threats to democracy, this is one of the most relevant topics to be discussed in the days of today.
"One More Usurper" is now available on all major platforms streaming, including Spotify and Apple Music. A lyric video is also available. available on YouTube.
Primatron is becoming increasingly known for hard-hitting songs and conscious letters. With "One More Usurper", the project continues to extend push the boundaries of your style and convey an urgent message.
Safiyah Hernandez Debut Album 'Homesick' Out Now!
Homesick, the debut album from 15-year-old mixed-heritage newcomer Safiyah Hernandez is out now via BMG/Young Forever.
Growing up Safiyah was influenced by a wide range of genres of music including East Coast 90's hip hop, alternative rock, Bollywood, and traditional Mexican music. Amongst her favorite artists are A Tribe Called Quest, Lauryn Hill, The Beatles, Nirvana, Umm Kulthum, Lata Mangeshkar, ROSALIA, and Selena. Her diverse music also reflects her own rich heritage, with Pakistani, Mexican, Irish, and Italian roots.
Norwegian Power Trio, Kanaan, to Release New LP, 'Downpour', May 5
'Downpour' is the follow-up to Kanaan's 2021 LP, 'Earthbound', which landed the group a Norwegian Grammy award and was hailed as "spontaneous-sounding excitement" by Kerrang!. Recorded at Athletic Sound studios (a-ha, Jaga Jazzist, Motorpsycho) and featuring artwork by designer Robin Gnista (Ty Segall, Cold Cave, Television), 'Downpour' features seven smashing songs that will surely satisfy longtime fans and stagger first time listeners.
Dick Stusso Returns With S.P. His New Album Out March 24th Worldwide From Hardly Art
On March 24th, Hardly Art will release the third album from everyone's favorite, increasingly unhinged rock phenom Dick Stusso. His latest long player, S.P. is a document of slow, full mental unraveling in a money-chasing saga set with a world in perpetual decay as its backdrop. With S.P., the man behind the Dick Stusso persona (specifically, California-based singer and songwriter Nic Russo, who is doing much better than his fictional counterpart) has created his most out-there and toothsome record to date, plunging his listeners into a world that might seem strange—that is, until they take a look at what's actually around them too.
What Comes Around Goes Around! Saudi One Man Prog DUSK New Music Video "Karma" ft. Moe Steiger – New Album "Spectrums" Out Feb 2023
Saudi Arabia's one-man prog metal unit DUSK (from the mind of Meshari Sangora) is unveiling the next single "Karma" ft. Moe Steiger from the upcoming full-length entitled "Spectrums". The album follows two previously unleashed EPs "To Where I Belong" (2021) and "Ascension" (2020) along with multiple stand-alone singles that were used to introduce the project's music to the world in 2020.
Sunnsetter Announces New LP, Shares "Always Talk, Never Speak" Single + Video via Brooklyn Vegan | 'The best that I can be.' LP Out 3/31 via Paper Bag
Today, Sunnsetter — the solo project of multi-instrumentalist, composer, and recording engineer + Zoon/OMBIIGIZI collaborator Andrew McLeod — announces a brand new LP entitled The best that I can be., due March 31 via Paper Bag Records.
Prof Announces His New Album HORSE / Taps Redman For "Pack A Lunch" Song & Video Out Now!
GOOD BISON Flees LA With A Smile In New "Better Lies" Video
Freak Folk Artist L.T. Leif Releases New Album 'Come Back to Me, but Lightly'
L.T. Leif's (they/them) spirit is collaborative, generative, experimental, and kind. The band members and parameters of their project are ever-evolving, but, as Leif says: to the friendships and the moment we are grateful and stay true. Demoed in a room on Glasgow's Great Western Road and built intercontinentally with contributions both remote and in-person from pals near and far, their new LP, Come Back to Me, but Lightly, is a magical collection of sensually sylvan songs about the body, loss as a decision and knowing your own desire as a radical act.
SLIPKNOT SHARE NEW SONG "BONE CHURCH"
Skrillex drops new single "Xena" featuring Nai Barghouti
Grammy award winning DJ and Producer Skrillex enlists help from Palestinian performer and composer Nai Barghouti for the release of his newest single "Xena" which is out now on OWSLA / Atlantic Records. The LA based producer who's been on a roll of collaborative releases, with his most recent single "Real Spring" featuring Bladee having generated successful praise from the press like PITCHFORK, FADER, COMPLEX, and HYPEBEAST, now gives his fans something they might've not expected.
NEW video clip for UNREDEEMER ("Shewolf and an Oak" out from "Word Become Flesh" album)
Canada's FEED AFTER MIDNITE Release Striking Music Video For Groovy Single "False Awakening"
Feed After Midnite hopes listeners will appreciate their attention to groove and melody while still maintaining a level of heaviness. Each song stands on its own, but leaves you with a hunger for more. Their sound has definitely changed over the years, moving away from the hard rock/classic metal in the beginning, the newer stuff is heavier and a bit more aggressive. Closer categorized as metalcore or groove metal they are recommended for fans of Deftones, Avenged Sevenfold, and In Flames.
Watch and listen to "False Awakening" that was self-directed by the band via its premiere on the Spaceuntravel YouTube channel –
AFRICA'S HOTTEST POP NEWCOMER TYLA CELEBRATES NEW SINGLE "BEEN THINKING" AT HER 21ST BIRTHDAY PARTY IN HOLLYWOOD!
WULFSKOL Reveal New Single "Twist the Knife"
The death-punk hybrid WULFSKOL have revealed "Twist the Knife", the first single from their upcoming split with HEXELLA which will be released on March 31 via Goat Throne Records.
The band comments "Twist the Knife" as the first song to represent our side of the split as it captures the molten fury of the Devil's rock n roll. It's Wülfskol to its rotten core!"
Dad Brains Unveils New Song & Video For "Back To School"
Billboard-charting artist new orchestral pop single
Billboard-charting Los Angeles based artist Kian Blume is a singer-songwriter, guitarist, and pianist best described for his indelibly intoxicating poetic inspired songs that shine radiantly with dramatic melodies, adventurous harmonies, and playful piano. With a profound theatrical sound that ignites passion and raw energy in his listeners, Blume aims to bring back a level of complexity and artistry to his music that has been on the decline for several decades. Inspired by an eclectic mix of artists such as Mike Patton, Primus, Michael Bublé, Bobby Darin and composers Chopin and Satie, Kian Blume's own sophisticated multi-faceted sound is undeniable.
Rising Seattle Noise-Punk Band, FAKE HANDS, Release Self-titled EP
FAKE HANDS may be a relative newcomer to the Seattle music scene, but their short tenure has been drawing a lot of attention. Building on the success of their debut single, "Coming Through", the band has just released their self-titled debut EP, featuring six original songs.
THE HIP PRIESTS Release New Single "Chasing Death"
Today, THE HIP PRIESTS blast out a second offering ahead of their new album Roden House Blues, due out May 5th via The Sign Records, with their new single "Chasing Death", a song that is, say the band "about self-destruction and self-sabotage. A story stuffed with vice and excess. A tale about one person's journey, after buying a one-way ticket on the train wreck to end all train wrecks. The age-old colorful topics of sex, drugs and rock n roll. Is it autobiographical? Is it celebration or commiseration? Hero or Rock N Roll failure? Chasing death or embracing life? Crank it loud and make your own mind up."
Rose Gray Shares New Single + Video "Ecstasy" || New EP 'Higher Than The Sun' Out Now
Ponette teams up with Coucheron for some beautiful flair
Norwegian producer Coucheron adds his commercial flair to comrade Ponette, with new single 'Beats Me Up' drawing comparisons to Scandi Pop darlings Sigrid, Aurora and Robyn.
Check out the new single from Ponette below and stay tuned for a new EP coming this Spring.
New Video: J.Stalin and June Poole Slow It Down for "To Do List"
"One of Oakland's illest MCs" – XXL
quinnie ANNOUNCES FIRST-EVER LIVE SHOWS IN CELEBRATION OF DEBUT ALBUM 'flounder' ARRIVING FEBRUARY 24
Today, songwriter and indie artist quinnie shares her first-ever live shows in celebration of her debut album flounder,releasing on February 24. The run of three intimate shows finds quinnie in Los Angeles, CA on March 6, New York, NY on March 13 and London, UK on March 17. Tickets go on sale tomorrow, February 3, at 10AM local time.
(MEDIA RELEASE) VERA ELLEN ANNOUNCES NEW ALBUM 'IDEAL HOME NOISE' + NEW SINGLE
Out Today Welcome to the world of Francis Blvd
His first song released from this collection, "All Came From Me," is a great introduction to him, as a person and as a songwriter. At the same time that he praises his family for making him the person he is today, he also breaks the connection with a toxic relationship with his biological father (also named Francis), refusing to give him acknowledgment for his own negative traits.