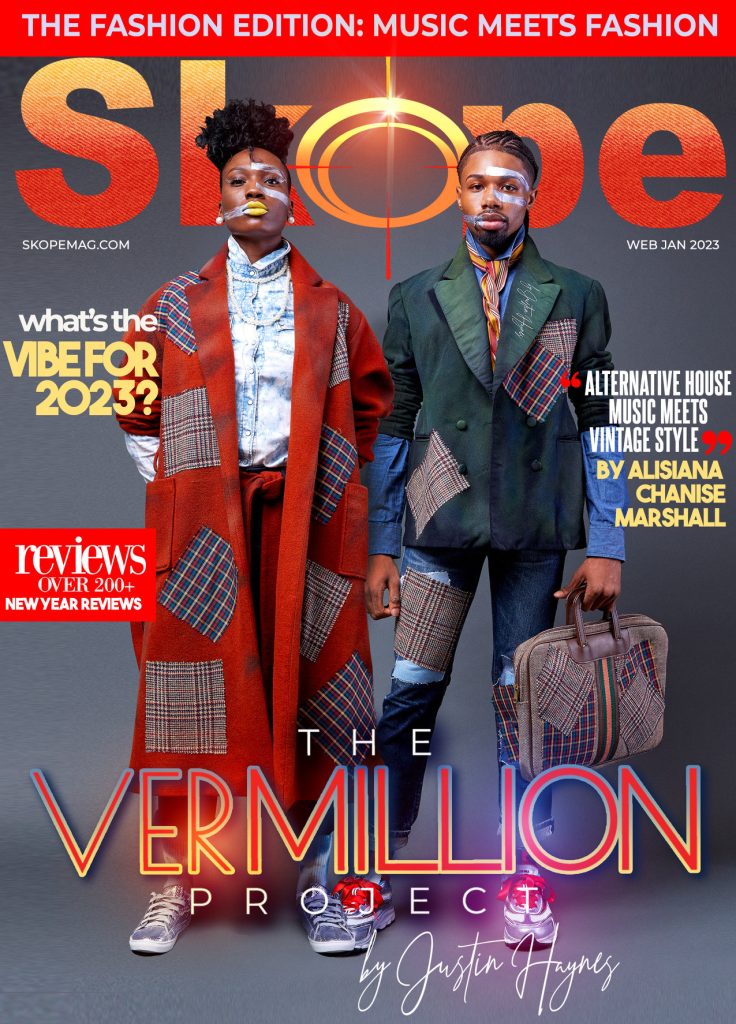 By Alisiana Chanise Marshall
Finding a palpable pulse in the rather desolate Enfield Square Mall was relatively easy. All guests had to do was follow the eclectic melodies of alternative House remixes to the grand glass display windows filled with denim-clad mannequins and blue swathes of fabric. That is how you know you've found JUS10H.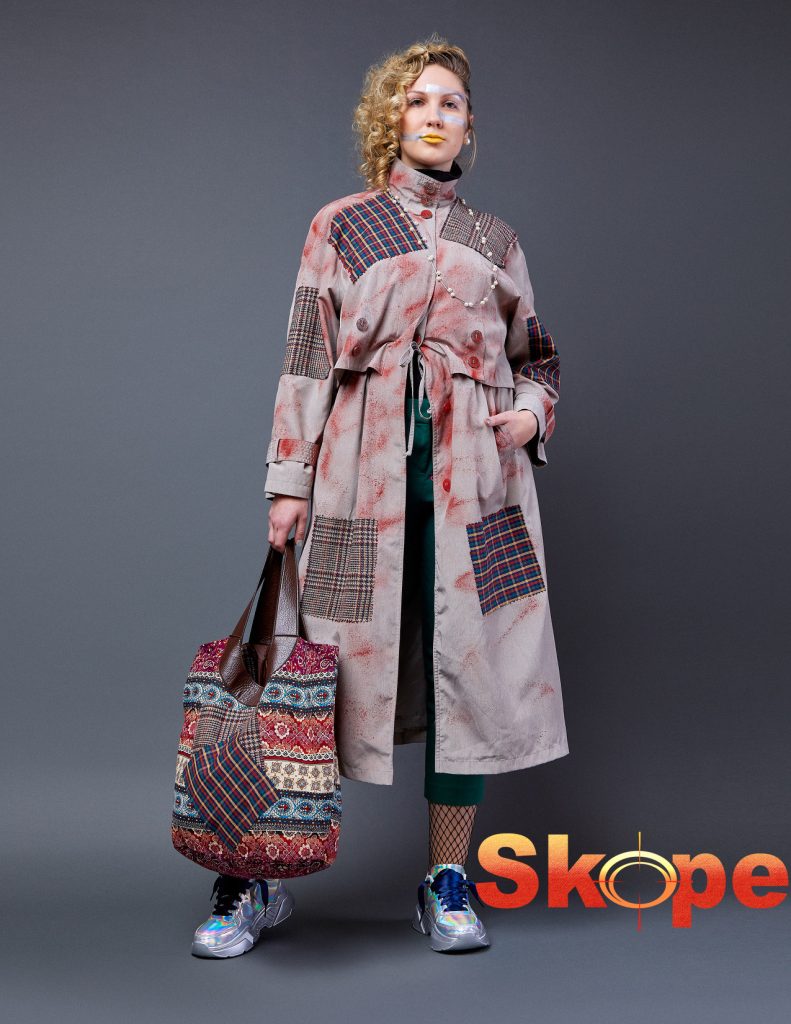 As soon as you entered the venue, Justin Haynes's love for vintage and classic collegiate styles engulfed you. These two points converge on the international designer, tailor, and mentor's deep passion for fashion education. "I don't feel the history of fashion and what it truly is, is displayed enough," Says Haynes. "… [the] vintage era of dressing was just better. Styles were more attractive. So that's how I sewed the two together, creating vintage era pieces with an educated modern look." Haynes expertly sewed this passion for exploring and honoring the breadth of fashion history throughout The Vermillion Project Campaign Collection.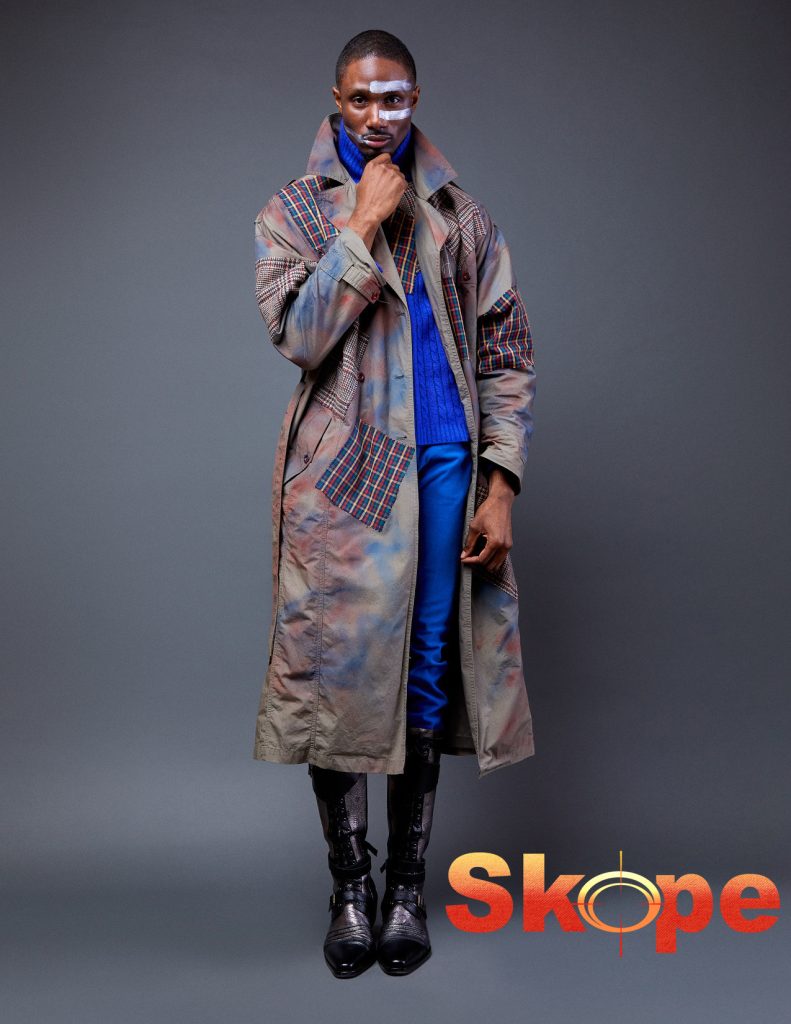 The horseshoe-shaped runway, anchored around a checkout counter, allowed each exclusive guest to get an up-close-and-personal look at the collection. Red, blue, and gray were the core colors of this collection. The runway was full of collegiate cardigans, multi-colored overcoats, plaid vests, and exceptionally tailored blazers. These outwear must-haves were to be expected as Haynes, a Springfield, Massachusetts native, has long understood the importance of a good statement coat. But it would not be a Justin Haynes show without his signature: patterned patchwork. Haynes delves into when and how he developed this identifying trait: "It was after my first runway show (which was a total wreck.) I captured everything that was in my head from middle school and put it all into work garments. I knew after that show I had to revamp. I had to create something that was tailored and works for everyday people still with an amazing spot-like signature. So I made my first tailored suit, patched it, and it was a hit!"
The room came alive once the runway show began, thanks to Justin Haynes's stellar designs, the expressive models, and the mixing skills of DJ Ananas. Guests were treated to live interpolations of Hip Hop, R&B, and Soul classics from artists such as Mary J. Blige, Kali Uchis, Soul II Soul, and Lauryn Hill. These artists transitioned seamlessly into one another thanks to original and infectious Alternative House beats. Many guests, myself included, couldn't stop their feet from tapping and head from bobbing along to the musical stylings of DJ Ananas.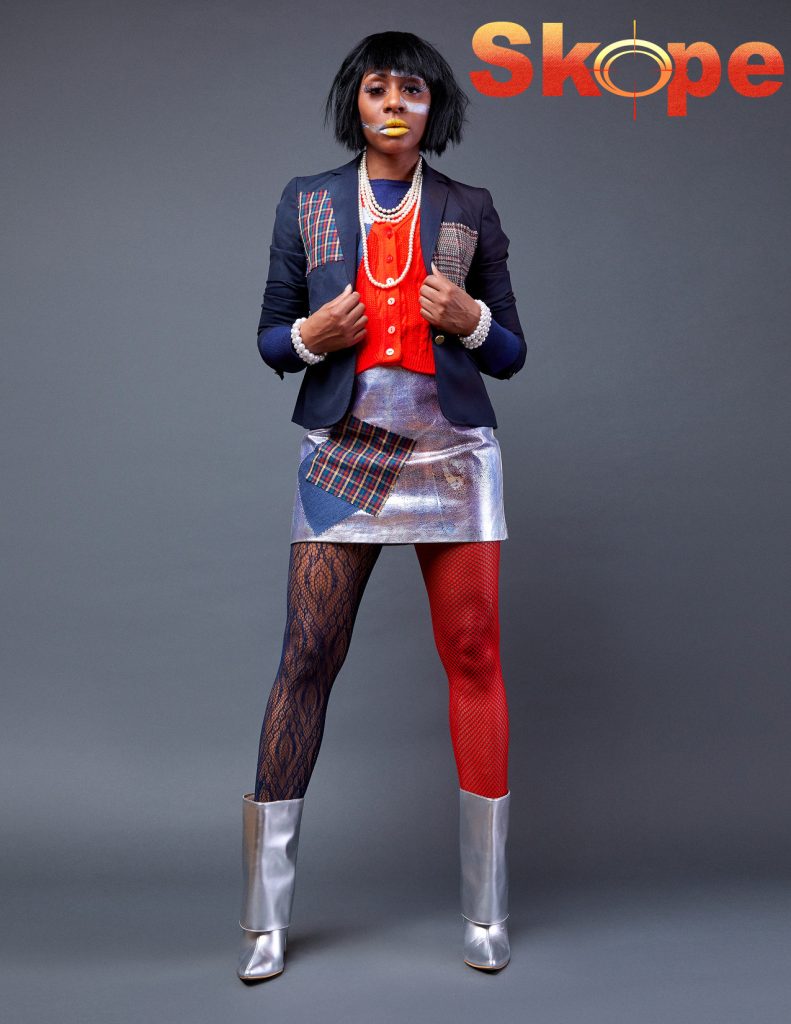 The Vermillion Project Campaign Collection was superb. The international taste maker's ability to meld the modern with the classic and the swag and comfort of casualwear with precise tailoring truly sets him apart. At the show's conclusion, guests flocked to buy their favorite pieces from the collection, wanting the retro designs of JUS10H to punctuate their wardrobes. Wow'd, and thinking ahead to New York Fashion Week, I asked Haynes if this collection gave any clues as to what we can expect next from his eponymous label. "Not one! New York Fashion Week will be from the luxury side of JUS10H, which is ONYX. I promise this gives zero clue." JUS10H's luxury component, ONYX, is bringing NYFW to Springfield, MA, on February 15th with a live broadcast of ONYX's opulence on the CFDA's Runway360 network.