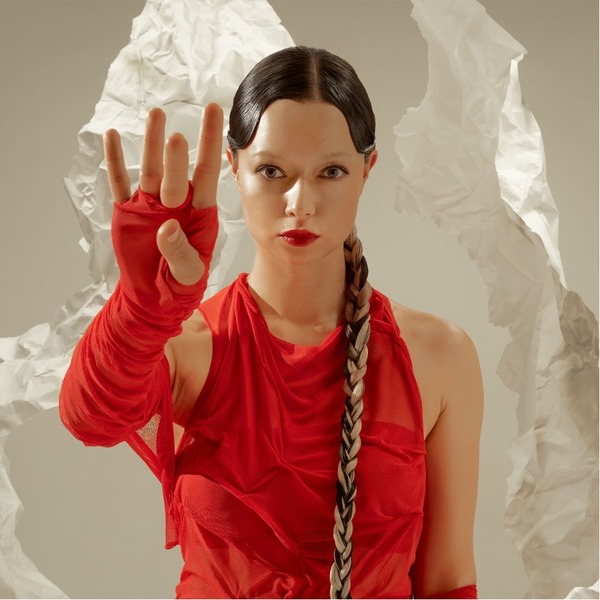 @skopemag news – tuesday – january 24, 2023 @ 12 pm est
@skopemag HQ – http://smarturl.it/skope
@skopemag Menu – https://skopemag.com/2022/07/11/skopemag-editorial-services-the-menu
Electronic Pop Duo Mel Blue Announce Debut LP + Share Intoxicating Single "Best Me"
Today, Sydney, Australia electronic pop duo Mel Blue announces their debut album Sanctuary Point out March 10th via Nettwerk. Along with the exciting news, they unveiled an intoxicating groove "Best Me." Written with friend and frequent collaborator, Lola Scott, the new song explores the darker side of relationships with a breezy chorus over bouncing basslines and churning beats that sample gospel choir vocals.
Villages channel Celtic influences in new album ++ FFO Fleet Foxes
Canadian folk-rock quartet Villages have shared their new single "Play the Fiddle All Night," the next offering from their upcoming album Dark Island, out February 17 via Sonic Records. Propelled by masterful rich instrumentation and timeless Celtic music influences, "Play the Fiddle All Night" arrived with a behind-the-scenes music video.
Jacob Giaimo's "Before Long" continues to garner attention on streaming platforms
With his innate ability to connect with this fans, Jacob Giaimo's latest single, "Before Long" is doing just that. From its catchy hooks to the melodic intricacies of it, fans are listening to it over and over again. Jacob has over 40k plays on "Before Long" and 10k monthly listeners to date on Spotify.
MELBOURNE'S DAHLIA RAY DROPS NEW SINGLE & VIDEO 'BONFIRE'
Brilliant single and video by Melbourne gal, Dahlia Ray titled Bonfire. Evoking endless summer days and bubbling warmth, the new single from the singer-songwriter blends buoyant indie pop with 90s sentimentality. Produced by Michael Paynter and Michael Delorenzis at Msquared productions, who flawlessly weave their signature polished pop sound throughout the track, Bonfire is driven by optimism and demure effervescence. Bonfire is also accompanied by a nostalgic music video, complete with a key childhood staple: the humble trampoline, cleverly directed and created by the innovative stylings of She Is Aphrodite.
Music Submission: Fireball Kid
Fireball Kid is the mercurial party-pop alter ego of Montreal-by-way-of-New-Brunswick's Colin Ratchford. Frequently collaborating with best friend and fellow Maritime ex-pat Ura Star, his music orbits around kindred east coast kitchen rager values and how the most intimate communications of emotion can be made amidst a rowdy celebration. Chirping synthesizers, bleacher-stomp gang vocals, erratic dance beats and gnarled guitars come together to cast a shared frantic feeling of hope and togetherness over crowds of sweaty partygoers. Fireball Kid released his collaborative LP Emotional Bros Hotline with Ura Star in 2022 and is currently working on his first full-length solo effort Gas Station.
Rossi López presenta su nuevo sencillo "La Vida Es Esa"
Por otro lado, esta canción fue arreglada por el maestro Víctor Gámez y la mezcla fue realizada por Eric Maldonado en Paris Studios.
Cabe destacar, que Rossi López tuvo un excelente año 2022 logrando posicionar en el mercado dos temas recientes titulados "Por Que Tanto Afán" y "Soy Rumbera". Esto le ha abierto puertas en diversos medios de comunicación en todo el mundo, impulsando su música y cautivando el oído y pies de los bailadores.
En efecto, "La Vida Es Esa" ya se encuentra disponible en todas las plataformas digitales:
Young Bedford rapper JUNIOR breaks through into new creative territory for a deeper "Connection"
The bouncy sampladelic track drops today 20th Jan and utilizes infectious syncopated hand-clap rhythms and colourful Latin harmonies, with Junior's fierce vocal weaving some lyrical gold in amongst.
Willie J Healey shares new single 'Thank You' feat. Jamie T | New album 'Bunny' out 25th August via YALA! Records
Willie J Healey is today sharing a brand-new single, 'Thank You' feat. Jamie T. It is the latest track to be taken from his forthcoming album Bunny which has a new release date. Bunny is now due 25th August 2023 on YALA! Records.
Josienne Clarke announces new album Onliness + shares new single 'The Tangled Tree'
Today, indie-folk artist Josienne Clarke has announced her new album Onliness (songs of solitude & singularity) will be released on April 14th, 2023. On her new album, Clarke revisits songs from her back catalogue, a combination of fan favourites as well as hidden gems that have, until now, never had the spotlight she felt they deserved. The first single, out today, is a reworked and re-recorded version of one of her earliest compositions, 'The Tangled Tree'.
VIDEO: KETY FUSCO manipulates her harp in cinematic '2072' visual
LWE AND MAINSTAGE PARTNER UP FOR BRAND NEW FESTIVAL 'SISO'
This paradisiacal setting will play host to some of the hottest DJs and brands in dance music. Playing on picturesque beachside stages, many of which will be curated by headliners and music partners, dancers can explore new musical avenues, taking in extended and intimate sets from some of the world's best DJs in one final summer celebration. Alongside this will be villa parties, secret beach parties and so much more. Attended by just 3000 like-minded attendees and partnering with Amnesia presents Pyramid, Appetite, Denis Sulta's Sulta Selects, Dusky's Pressure, Drumcode, EC2A, Enzo Siragusa's FUSE, FLY, Foundation FM and Patrick Topping's Trick brands.
VAN MORRISON RELEASES THE NEW SINGLE 'WORRIED MAN BLUES' FROM THE NEW ALBUM 'MOVING ON SKIFFLE' OUT ON MARCH 10TH
Van Morrison's life-long love of skiffle music dates back to childhood, first hearing Lead Belly and Jelly Roll Morton in Belfast's record store Atlantic Records, and then forming his first skiffle band while still in school. Several decades later, Van Morrison is revisiting the genre's roots and '50s peak with the March 10th release of his brand new album 'Moving On Skiffle'.
NEW SINGLE! The Swedish trio ro.t interprets Stagnelius: Sweden's most talented incel?
On their new single I blomman, i solen, Amanda jag ser, the internationally acclaimed trio ro.t interprets one of Swedish literature's most famous poems, written by the brilliant and mythical poet Erik Johan Stagnelius, who passed away 200 years ago this year. Few poems in world literature manage so well to capture the double essence of unrequited love: great love and equally great despair that
love is unrequited.
Chicago Electronic-Pop Up & Comer HODJE Shares Sparkling New Single 'Make Me The Villain'
The brainchild of singer-songwriter and producer Margaret Young, the solo artist uses the alias 'HODJE' to honor her great grandmother, Nina Hodge, who was a touring actress and singer. Making ethereal, emotive and hauntingly addictive electronic-pop soundscapes, Young's unique and unquestionably beautiful songwriting shines on the new single.
Rising R&B songstress Alysha releases soulful masterpiece 'Lord, Help Me' OUT TODAY
Syncopated percussion and Neo Soul undertones lay the perfect foundation for Alysha's signature soothing R'n'B vocals as she opens the track with "Lord, help me I'm, falling out of line. With you I'm kind, can't I just be what you want me to be" as she makes an honest and moving plea. Produced by Ivor Novello Award nominee Cassell The Beatmaker (Plan B, Akala), the gospel masterpiece is the first of Alysha's new singles since a recent pause from releasing music whilst at university.
ENGLISH TEACHER release 'Song About Love' | out today via SPEEDY WUNDERGROUND
Marking their first release of what promises to be a formidable twelve months, the group's newest cut sees them partner with Speedy boss Dan Carey, as enigmatic bandleader Lily Fontaine explains: "It's a pop song about doing chores instead of doing someone else, and how even songs with social or political themes that analyse contemporary discourse, rather than lyricism about tired themes like romantic love, still come from a place of love, or lack thereof.
"Say Words" Fire Follows New Single PLUS Tour with Smile Empty Soul
NE OBLIVISCARIS Unveils Music Video for Emotional New Song, "Graal"
MOTÖRHEAD: NEW UNRELEASED TRACK "GREEDY BASTARDS" AND EXCLUSIVE VIDEO OUT NOW
Motörhead, the iconic Godfathers of heavy metal, unleash a brand new video for the previously unreleased track "Greedy Bastards", taken from the upcoming release Bad Magic: SERIOUSLY BAD MAGIC.
"Greedy Bastards" is the second rare gem found in the recording session vaults for the 23rd (and final) studio album, Bad Magic in 2015. Instantly hailed as one of the best albums the beloved trio had recorded in many years, Bad Magic: SERIOUSLY BAD MAGIC is the ultimate bumper reissue, including the only recently released stomper "Bullet In Your Brain", as well as a snarling, fangs-out live performance from the Bad Magic tour at the giant Mt Fuji Festival in Japan in 2015.
HÅNDGEMENG: punchy new track "The Astronomer" streaming
Norwegian stonercore geniuses HÅNDGEMENG unleash a rip-roaring first single taken from their debut album "Ultraritual", to be released on March 10th through Ripple Music. Get at full force by the insane grooves of "The Astronomer" now!
BLONDSHELL — Announces Debut Album Out 7 April || + Shares New Single: "Joiner"
Blondshell (aka Sabrina Teitelbaum) is very excited to announce details of her debut album for the Spring.
The self-titled 'Blondshell' LP is released on 7th April 2023 through Partisan Records (IDLES, Laura Marling, Fontaines D.C., Beth Orton). It was produced by Yves Rothman (Yves Tumor, Girlpool, Porches) in LA.
Steve Mason Releases "The People Say"
Today, Steve Mason releases "The People Say," the latest single from his fifth solo album, Brothers & Sisters, which is due for release on March 3 via Double Six. The track follows the album's "danceable… anthemic" (Brooklyn Vegan) lead single, "No More" feat Javed Bashir.
On the new track, Steve Mason says, "'The People Say' is a rallying call for us all, urging people to keep climbing, find the righteous fight and dive in."
LUCINDA CHUA ANNOUNCES DEBUT ALBUM 'YIAN' – MARCH 24th VIA 4AD
If Chua's 2022 release "Golden," written from the perspective of her younger self, was the meditative prelude to the world of YIAN, then her new single "Echo" places us firmly in its first chapter. A pop song about ancestral trauma, "Echo" is the antihero's journey, walking the line between respect for the past and the freedom to carve out a new future. ("I won't carry your shame / Won't be your echo again… I couldn't be anyone else / I look to you, I see myself"). Chua delivers with her uniquely intimate, yet otherworldly sound in this self-produced and engineered song, capturing sensuous echoing harmonies and delicate soul-infused piano.
Loki's Folly Share Jaunty Single "Beaches and Peaches" About The Uncertainty of The Future
"'Beaches and Peaches' is a song that began as goofing off during a practice session trying to rhyme different fruits and vegetables while slowly intermixing stronger feelings about the state of the world as we went along," says Annie Kuchenmeister of South Minneapolis based indie-punk (sibling) trio Loki's Folly. "'Beaches and Peaches" is the first single from the band's debut album Sisu [release date: February 21, 2023 via Josie Cotton's Kitten Robot Records] and it's a magnetic indie rock track with playful, frolicking vocals against a frenetic instrumental pileup. Annie adds, "The song's result felt like the perfect description of the uncertain and uncomfortable future that seems imminent. Maybe trying to bring some humor into the anxiety over things like climate change, politics and where humanity will be in the next number of years."
OUT NOW: Indie Musicians Adam Harpaz x Pastel Jungle Share 'Other Than Orange' (FFO: Angus & Julia Stone and Vance Joy.)
Born in Sydney, and residing in Byron Bay, Australia, Adam Harpaz is an independent singer-songwriter and producer who relocated, on a whim, from urbanised Sydney to the nature-abundant Northern Rivers of New South Wales in late 2015 for a slower-paced lifestyle and to be surrounded by artists who inspire his creativity. Adam started street performing to support himself, taking a grassroots approach to growing his music and improving his craft. The experience shaped his sound and musical ethos into what it is today. Over the years, Adam has become somewhat of a troubadour, having played over 1500 shows to date, toured Europe twice, America once, Australia four times, and New Zealand once.
Jessika Shares Debut Single "Her"
Growing up in Birmingham, UK, JESSIKA found a passion for music with the guidance of her parents, discovering artists such as Fleetwood Mac, Bryan Ferry, and John Lee Hooker. Embracing her voice, she cut her teeth by belting out covers in smoky jazz bars at barely 15-years-old. When school gave her an ultimatum of choosing between music or class, you can imagine what she chose. With the support of her parents, a year later she wound up in London and eventually would book a one-way flight to New York to chase her dream.
Josienne Clarke Announces New LP 'Onliness' Out 4/14, Shares Lead Single "The Tangled Tree"
Josienne Clarke today announced that her new album Onliness (songs of solitude and singularity) will be released April 14th via Corduroy Punk Records. Written, arranged, and produced entirely by Clarke, Onliness is the follow-up to 2021's A Small Unknowable Thing–her first LP released via her own label–and presents a career retrospective viewed through new eyes and ears.
dEUS Share New Single "1989" || New Album 'How To Replace It' Out Feb 17
Today dEUS shares the 2nd single taken from the forthcoming album How To Replace It. On "1989" dEUS sounds typically dramatic and full of ideas. All Linn drums, synths, and nods to yacht rock, the track sounds very, well, 1989. It also sees singer and leader Tom Barman channeling his inner Leonard Cohen; smoky, seductive, and just a little gruff. "I've never sung so low, so it was exciting to do," he says.
Nickel Creek returns with first new album in nine years & release brand new single 'Strangers'…
Of the song, Thile shares, "This song is an exploration of the ostensibly rewarding but often awkward, even excruciating act of catching up with an old friend. Can the connection be reforged? Should it be?"