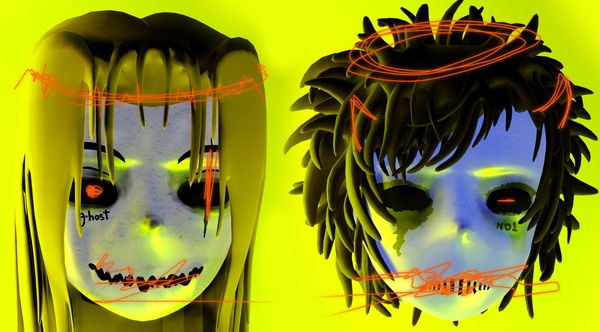 @skopemag news – monday – january 23, 2023 @ 12 pm est
@skopemag HQ – http://smarturl.it/skope
@skopemag Menu – https://skopemag.com/2022/07/11/skopemag-editorial-services-the-menu
Pierce Brothers and Tash Sultana team up for new single 'High & Unsteady'
Accompanying this track is an absolutely incredible music video. With over 3000 individual film images to be processed and then spliced into time of the song, before editing on the full film clip even started, this was a monumental music video done completely by one of the brothers, Pat Pierce himself. [Watch: High & Unsteady]
FALLEN ARISE Return, Announcing New Album in the Works, Promo Video Available!
Athens based Symphonic Metallers FALLEN ARISE return with their new album, currently in the works! More details soon.
Gus Dibelas, keyboard player, checked in from the studio:
"Hello everyone! We are really proud to share with you that we have already started the creation of our next album! We look forward to its development and of course to see you on the road in 2023! Many thanks to Lizard Sound Studios and Dimitris Karpouzas for the hospitality!"
Toronto's Annual Winterfolk Blues and Roots Festival Marks 21st Year Featuring Sultans of String, Gary Kendall Band, Anne Lindsay & More
After two years of an online-only hiatus due to the Covid pandemic, Toronto's annual Winterfolk Blues and Roots Festival is back IRL, baby, for its 21st Anniversary! The festival, which features a change of neighborhood this year to Kensington Market, will showcase some of the most talented blues and roots acts performing over the course of two nights of live performances, and one night of strictly online streaming.
Iranian Band 'Out of Nowhere' Brings Out the Santour in Its Newest Single and Music Video 'Deja Vu'
Iranian modern metalcore outfit 'Out of Nowhere' returns with 'Deja Vu'. Their last release 'Wrong Generation' was about iranian women who are fighting in Iran and was premiered on knotfest. This time, the band gets back to its roots. The concept of the track is centered around the destructive influence of technology on human lives.
Everything Will be 'Alright' With Pop Punk Star Charlotte Sands Newest Single
Pop Punk artist and musician Charlotte Sands had an incredible 2022, from getting 30 million plays on her viral hit "Dress" to opening up for Yungblud and My Chemical Romance and even holding court at Boston Calling last Spring. The Nashville-based artist is back with a new single, "Alright," on Friday, January 27 is an ethereal but anthemic pop track, chronicles a profound turning point in her story.
The electric-blue-haired artist is seemingly a life raft for Gen Z-ers and beyond, who are plagued by these same feelings of angst, anxiety, and alienation. Through tireless hard work, self-reflection, and a juicy shero's journey that includes stealing her mother's car; missing a crucial flight; and taking a chance on social media, she's channeled those haunting feelings of isolation into empowering art.
[Video Submission] 2nd Generation Wu & Snowgoons "God Made"
The 2nd Generation Wu and the Snowgoons teamed up for this banger called "God Made". This might be only the start of a crazy project…
We all know Wu Tang is for the children so are the Snowgoons!
NEW single for SAVIORSKIN ("Iconoclast" out from upcoming "Invicta Mori" album)
DARKNET Premiere Animated Music Video For New Single 'idgaf'
Nu metal is alive and well with DARKNET releasing their brand-new single 'idgaf' with an accompanying unique animated 3D / 2D visuals akin to Gorillaz and old ps1 games. 'idgaf' is now out worldwide on various music streaming platforms through Hollowed Records / Kontrolla Music Group.
NEDR SHARES NEW SINGLE + VIDEO 'STOOD HERE TOO'
Poignant, soothing and irresistibly engaging, the new single Stood Here Too from Sydney troubadour NedR blends folk, soul, jazz and beyond via a fresh and emotive sonic brush. Like a warm hug of glistening intimacy, the accompanying music video for Stood Here Too, also out today, perfectly complements the emotional heartstrings on firm display throughout the track. Fans can also catch this divine new single plus all the magic a NedR live show offers later this year, with shows already lined up in Wollongong and Sydney this June.
Music Submission: The Red Betty
The Red Betty – TRB – is a Brazilian born, New Jersey based singer/songwriter who fuses her americana sound to the colors of South American percussion. From an early age, TRB has been running around with an instrument in her hand, a song in her head and a tune to be sung. Her father is a self-taught musician, who has played the Brazilian nightlife, and her mom is a church choir songbird, who encouraged musical exposure at an early age. Through her songwriting, TRB combines powerful, sweet, and nostalgic lyrics to unexpected instrumentation.
Demikhov release new album "The Chemical Bath"
After anticipating the release of their new work with the single "The Leader is Dead and Everyone is Grieving," post-hardcore/noise band Demikhov releases their new album "The Chemical Bath."
SHAMBOLICS – Moving New Single: "Living In Shadows" – Watch Video
A gentle guitar ballad that erupts into an uplifting acoustic anthem by its close, "Living In Shadows" glistens like a reassuring ray of light at the end of the seemingly endless tunnel of mental health struggles.
SINGLE RELEASE NEWS: Manchester band The Cuza release their poignant and uplifting new single "A Life Full Of Colour"
Take Tudor, a Transylvanian singer looking for inspiration in the UK. Add in Wayne, a Mancunian songwriter, and his amazing set of fellow Mancunian musicians, James, Shaun and Ryan… and right there you have all the ingredients that make up five-piece guitar band The Cuza. The band live, love and hang out in the musical city of Manchester. They released their new single "A Life Full Of Colour" on 22nd January 2023.
NedR releases awesome new indie single + new music video
The accompanying music video is a spectacularly shot performance piece with NedR are at the centre, bathed in the spotlight; giving NedR the space to explore the sounds of the track. And it works SO well!
Public Image Ltd. Release Lyric Video for New Song "Hawaii"
Public Image Ltd.'s first new music in eight years, "Hawaii" is a love letter to John's wife of nearly 5 decades, Nora, who is living with Alzheimer's. A pensive, personal yet universal love song that will resonate with many, the song sees John reflecting on their lifetime well spent, and in particular, one of their happiest moments together in Hawaii. The powerfully emotional ballad is as close as John will ever come to bearing his soul. "It is dedicated to everyone going through tough times on the journey of life, with the person they care for the most," says John Lydon. "It's also a message of hope that ultimately love conquers all."
Colourful Nu-Disco Extraordinaire Super Plage Shares 'NYE' Single (FFO: Empire of The Sun, Polo & Pan, Claire Laffut.)
Joby Shares New Single "4u"
Originally from Indonesia, Joby is a songwriter, producer, recording artist and mixing engineer based in Berlin. Joby has been into music from a young age. He first touched a piano when he was six and then later moved to the saxophone during his high school years, where he joined a local jazz band. He then began teaching himself how to use Ableton in 2019 and invested in a small home studio setup. He made his official music debut in December 2020 with "Locked In" and hasn't looked back since.
CYDNEE WITH A C BUILDS HER OWN WORLD IN NEW MUSIC VIDEO FOR "CRY ALONE"
Benji Tranter releases outstanding debut solo album!
What emerges is a charming, chaotic collection of vignettes; diary entries, polaroid snapshots, and notebook poems, with musical nods to influences like Elliott Smith, Conor Oberst and Nick Drake.
Out Today: NYC's Dakota Jones sultry return with funk-drenched 'Sugar Pie'
Easing you into the New Year is Brooklyn, NYC's very own Dakota Jones, who make their comeback with new single 'Sugar Pie', out 23rd January.
Heather Woods Broderick Announces New Album 'Labyrinth' Out 4/7 (Western Vinyl), Shares New Single/Video "Crashing Against The Sun"
Heather Woods Broderick today announced her fifth full-length album, Labyrinth, will be released on April 7th, 2023, via Western Vinyl. She has also shared the album's glistening, cascading synth and drum-led second single, "Crashing Against The Sun," alongside a video directed by Jeremy Johnstone. Of the song, which is perhaps the most stadium-ready she has ever sounded, Broderick says, "'Crashing Against The Sun' is about coming to terms with the realities of today, and moving through the present with a presence of mind and recognition of all the possibilities the future holds. It's about what we cling to as reassurance or validation in our world, and how these things are often fleeting. The song illustrates a curiosity as to how those same sentiments can also have dual existence and present positivity. The subtleties of existence are full of variability. Our experience can often feel redundant, but uniqueness lies in the details. Essentially, time flies, enjoy the ride."
Country Newcomer Whitney Miller Releases New Single "15 Minutes of Fame", Premiered By People.com
Country music singer-songwriter Whitney Miller is excited to release her new single "15 Minutes of Fame," premiered by People.com. The former Miss Texas and Miss United States, kickboxing commentator and MMA fighter is no stranger to hard work and dedication. Never one to shy away from difficult topics, Miller has taken the pain from a broken relationship and turned the experience into a lifelong lesson that most can learn from. With lyrics like "When it comes your time, I'll bring the wine and we can make a toast to the next girl in line," it is clear that she isn't looking back for one second. In a short period of time, Whitney Miller is already making her mark in country music with several new singles and a debut album slated for 2023, proving to the world that she isn't going to settle with just "15 Minutes of Fame" in a man or her music!