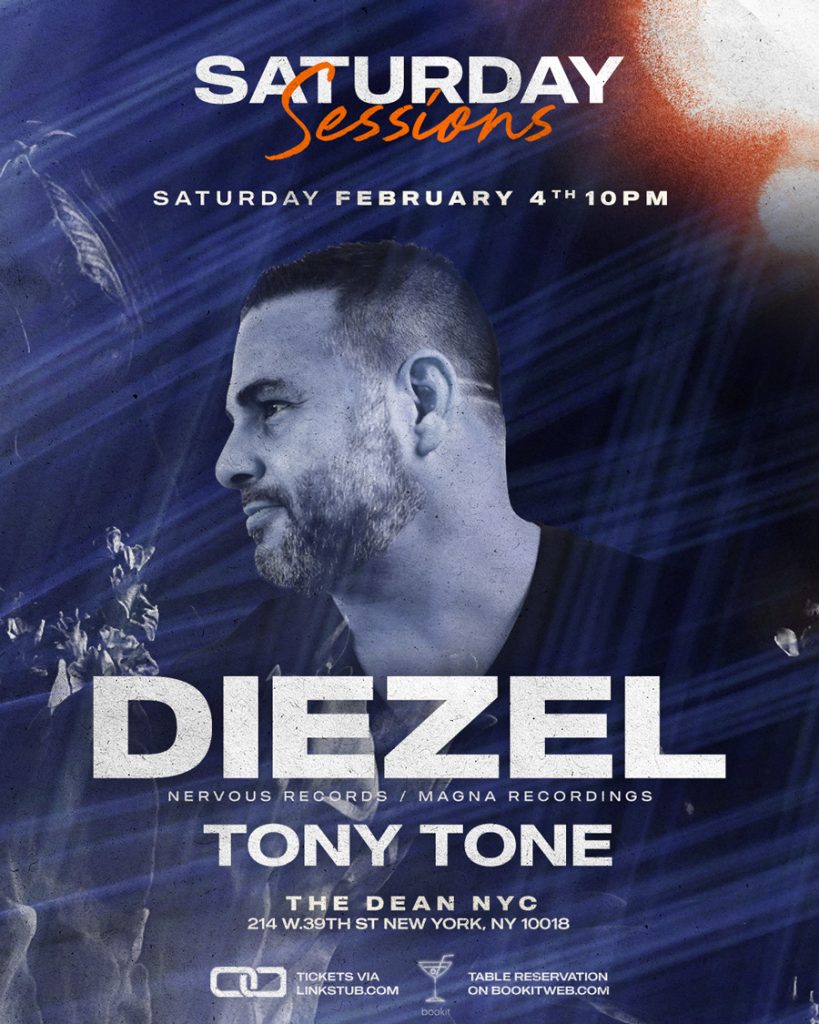 by Nick Christophers
It has been years since the club scene was practically a force to reckon with. Things had changed after the pandemic and even before that with clubs closing more than new ones opening. Now many restaurants are incorporating the club atmosphere to attract current club goers. This would be the case for upscale restaurants like The Dean NYC at 214 W 39th St. The owner / partner Michael Shalev, JP and Ian Magid recently sat down with DJ Diezel to hash out a deal to create an exclusive event at his restaurant. Michael along with JP and Ian Magid also run Aim Hospitality Group that hosts events.
They decided to plan a new Saturday night event called "Saturday Sessions". The first installment of this event will be on February 4th, 2023. The Dean has been known as an after-work destination and a late-night hangout for a mixed crowd. DJ Diezel will be the resident DJ there once a month. Along with his management team he will be working together with Michael and Aim Hospitality on other future events.
"I am excited to be working with Michael on making this event a special one. And developing it to become a new hot spot for club fans."
With its refined look and classy décor, the Dean has nice appeal for all walks of life. Diezel who has already made his mark on dance floors across New York City will for sure rock this venue. Their goal is to establish a loyal crowd that will make this event one that everyone will talk about and add another splash of pizazz to the already elegant Dean NYC.