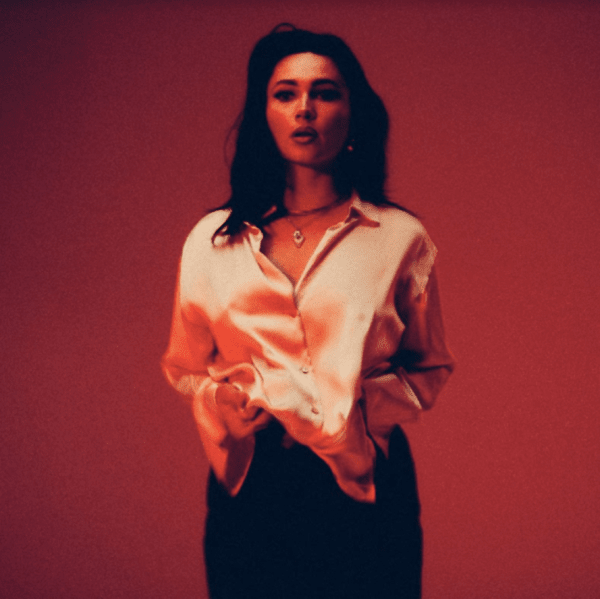 @skopemag news – wednesday – january 18, 2023 @ 10 pm est
@skopemag HQ – http://smarturl.it/skope
@skopemag Menu – https://skopemag.com/2022/07/11/skopemag-editorial-services-the-menu
Rose Gray Shares New Single / Announces New EP out Feb 1 via Play It Again Sam
One of the UK's most exciting rising stars and dance-pop icon in waiting Rose Gray has shared her brand new single "Sun Comes Up", along with the announcement of her new EP Higher Than The Sun, due February 1 via Play It Again Sam. Featuring production collaborations with Alex Metric, Ghostculture, Frank Colucci and Nick Godmode, the new EP continues Rose's upward streak creating some of the UK's best dance-pop in recent memory. She describes Higher Than The Sun as "the big sister to my previous EP Synchronicity, only maybe a little more fun. I wrote this EP over summer 2022 – I think the London heatwave, festivals, and nightlife blossoming has something to do with this EP feeling so free and intoxicating. There's rave, disco and techno pulsating through Higher Than The Sun".
Worriers return with fourth LP, share new single "Pollen In The Air"
Mile Twelve Ponder Alternative Outcomes Of The Odyssey With "Take Me As I Am"
"I always wondered whether Odysseus started to doubt his voyage at that point," says Evan Murphy, guitarist, singer, and songwriter of progressive string band Mile Twelve. The point which he ponders is when Homer's leading man washes ashore, shipwrecked and nearly drowned, and falls in love with his savior, Naussica. Murphy would imagine just what Odysseus was thinking; was he tempted just to stay on that island? Could he just start a whole new life for himself? Like any good songwriter before or after him, Murphy's imagination got a hold of him and it all ended up in a new Mile Twelve song, "Take Me As I Am."
VIDEO PREMIERE: Mile Twelve Take a Progressive Bluegrass Odyssey with "Take Me As I Am"
Indie Duo CHAMPS Announce 'Ride The Morning Glass' Out April 26
STONED JESUS Premieres Music Video for New Song, Reveals New Album Details
Lead vocalist and guitarist Igor Sydorenko comments: "I wrote these songs mostly in 2019, we worked on them through 2020, recorded them in 2021 and were ready to release them in 2022…and finally the first batch of them is coming out as 'Father Light' in 2023! So this is neither our 'pandemic' nor our 'war' record, this is something I was really obsessed about many months ago – climate change, media numbness, corporations' impact, social divisions…
Lupe Fiasco Delves Deep Into His Mythology in "PRECIOUS THINGS" Video
Tara MacLean Releases New Single Ahead of Vulnerable Debut Book
But Sparrow is far more than a retrospective. It finds the PEI-based singer/songwriter looking forward with optimism and dwelling on the transformative power of music rather than the pain and loss that inspired some of the songs she revisits.
The title track is actually the thesis for the whole book. It offers up the idea that nothing is unforgivable – though a lofty concept; it's the bird's eye view that Tara is trying to see the world with these days.
Check Out VVMPYRE's Horror-Themed LP, 'Neon Night Fright'
VVMPYRE begins 2023 having just released their new full-length LP, Neon Night Fright after a series of well-received singles. This long-awaited debut album brings together VVMPYRE's love for horror with gothic guitars and dance beats.
VVMPYRE's artistic journey has always been heavily influenced by horror. Many of the tracks like "He Will Always Be", "Neon Night Fright", "Surrender", and "Freedom of Death" focus on themes of the vampyrism that appears in classic horror films that inspire VVMPYRE; The Vampire Lovers and Horror of Dracula for example.
Nell Mescal Shares New Single and Video, "Homesick"
Dance producer Cadence shares new pop-house single "Be What I Need"
Today the rising dance producer and songwriter Cadence has released "Be What I Need" an uplifting house anthem with bright synthpop flair that features guest vocals from Brooke Williams. Inspired by the German-born and Australian based producer's time spent living in LA where the song was written, the track evokes the morning runs through Marina Del Rey and the sunsets on Venice Beach, which also inspired the beautiful photography on the single artwork.
Singer/Songwriter Julia Poorman Releases New Single "Runaway Ship" to all major platforms
Singer/songwriter Julia Poorman released her newest single "Runaway Ship" to all major platforms. The lyrics and music were written by Julia Poorman with music and production by Danny Roselle. The single was produced, engineered and mixed by Danny Roselle at Rosedome Studios. It was mastered by Michael Fossenkemper.
VALLETTA Premiere New Single "Come Alive" At Decibel Magazine
VALLETTA have debuted their brand of groove-based, fist-banging heavy metal with their first single "Come Alive", over at Decibel Magazine. Formed in Raleigh, North Carolina, in May 2022, the outfit deliver an impressive sound with a blackened rock 'n' roll foundation.
Strawberry Fuzz Announce New LP, Share "Dropout" Single via CHORUS.FM | 'Strongs Dr.' LP Out Now via CandyShop Recordings
This past fall, Strawberry Fuzz presented Wasting My Time, a 3-song teaser produced by guitarist Alex Arias and the band themselves. Building on the reaction to 2021's collection of raw demos, Fuzztapes Vol.1, the teaser found the band documenting their experience in the dirty underside of LA life, from sniping at the scene kids on the eastside of LA to calling out the elites of the Westside beach cities – as well as critiquing surf conditions. Consequence of Sound wrote about the title track, calling it "the work of a band completely in their element."
Once To Die Release New Single "Regain Strength" + Official Music Video
Society 1 Release New Single & Music Video, "The Fight Within"!
SOCIETY 1's new single, "The Fight Within" is now available on all streaming platforms accompanied by a music video. The song was mixed by Chris Collier (Korn, Whitesnake) and features the drumming of Dagon Destroyer.
The music video is directed by Lord Zane and produced by Dagon Destroyer.
Shinedown Releases Music Video for "Dead Don't Die"
"'Dead Don't Die' is the first song I think any of us had ever brought in completed that really didn't go through some sort of major change. (Truly one of the greatest feelings I've had in this band.) I'm never a fan of talking about what songs mean because I feel like you put them in a box…but the song is about Brent, and the people like him…the strong-willed, refuse to give up, bend but never break human spirit. I've seen this man be at the bottom before, and pick himself up, and never stop trying to be better. I hope everyone feels something when they listen to it. I hope it makes you feel like you can run through a brick wall," says guitarist Zach Myers.
Andrew Broder Shares "These Seas" Video ft. serpentwithfeet + Blonde Redhead via FACT Mag | 'The Show Original Soundtrack' LP Out 2/3 via Lex Records
Renowned Minneapolis producer and multi-genre musician Andrew Broder — whose recent production credits include Joe Rainey, Lambchop, Dua Saleh, Armand Hammer and more, in addition to his solo work as Fog — shares his brand new solo LP entitled The Show Original Soundtrack on February 3 (via Lex Records).
Savoir Faire Releases Timeless New Single "How's It Supposed To Feel"
New England-based songwriter and guitarist, Savoir Faire, has returned with a jazz-inspired and powerful single, "How's It Supposed To Feel." Savior Faire wrote and performed the song from the viewpoint of an essential employee working during a national health crisis. Raising awareness to important issues, fans are invited into an eye-opening experience when listening to the track and are left feeling educated and empowered.
AB-SOUL DROPS NEW VIDEO FROM CRITICALLY ACCLAIMED 'HERBERT' ALBUM
Carson, CA artist Herbert Anthony Stevens IV, aka Ab-Soul, released his now critically acclaimed album Herbert a little over a month ago, and today he's back with a new video from it for "It Be Like That" ft. SiR. The song and video (directed by Anthony "Moosa" Tiffith Jr. and Ab-Soul) focus on his battle with depression, a subject that he was very vocal about over the course of the album campaign in high series of high-profile interviews.
New Video! Progressive Metal Phenomenon THE WRING Drops "Sins" Official Lyric Video
The last album "Project Cipher" (2021), was very well received globally, garnering great reviews and lots of positive feedback. "Spectra" carries on in the same tradition and headspace as its predecessor, but according to Dewulf, the songs are a bit fuller and more cohesive. He is hoping it brings new excitement to the listener.
Zolita Releases "Ashley" Single and Video
"'Ashley' is a sapphic love song written for my close friend, now girlfriend," shares Zolita on the new single. "It's a song about yearning, falling in love, and knowing the lows that inevitably come with a relationship will be worth it. It's sickly sweet and one of the most earnest, heartfelt songs I've ever written. It's the queer 'Hey There Delilah' I wish I had growing up!"
AAYANNA REVEALS STELLAR NEW SINGLE ' CAN YOU TAKE IT'// WATCH HERE
Newly signed Avant Garden artist Aáyanna today follows up her well received debut single 'Risky' with another exciting offering in 'Can You Take It'. Laying beautifully poised vocals over gorgeous guitar work, the track showcases Aayanna's ability to drift seamlessly through genre. Drawing inspiration from artists such as Sade and The Marias, the Chicago born, Atlanta based artist looks set to continue building her sonic footprint in 2023.
RCA RECORDS RELEASES "DON'T CRY FOR ME" THUNDERPUSS REUNION REMIX
RCA Records announced today, "Don't Cry For Me" Thunderpuss Reunion Remix – a prelude to an upcoming remix package complementing I Wanna Dance With Somebody (The Movie: Whitney New, Classic and Reimagined). Thunderpuss, pioneers of the American dance movement, reunited to recreate Houston's incandescent 1994 live performance of "Don't Cry For Me" in a special remixed version available on January 18th.
Anything But Human Release "Hallelujah (Mary, did you know?)" + Official Music Video
Alternative rock band Anything But Human released "Hallelujah (Mary, did you know?)" to all major platforms along with the official music video. The band
played shows with Tesla over the weekend in Texas and have upcoming dates with Elvis Monroe and Lita Ford.
Out Today: Finding your "Serotonin" with dark-wave alt artist FRANKIE FLOWERS dreamy latest
Her new song, "Serotonin," is inspired by endings and beginnings, and the idea of finding your "serotonin" – that is, your person who's there by your side for all the highs and lows that life throws at you. Serotonin, being known as the happy chemical in our brains, is something that we're all constantly longing for, so if you're able to find it in a person, that's pretty cool.
Life has hard days and that's fine, we just have to remember it's only a hard day – life also has really good days and those are even better! Life isn't meant to be so serious. There's a natural ebb and flow to our emotions… so it's important to just ride the wave.
Ava Lily's latest offering is a gorgeously vulnerable, stripped-down track showcasing her flawless falsetto and an ability to write delicate melodies with undeniable sophistication. Ava Lily's songwriting prowess sees her bare all on the track, which explores the personal theme of self-destruction.
"I fell in love with somebody I was never allowed to fall in love with. I was learning self-acceptance and acknowledging that I was causing myself all my suffering and pain. It was right in that moment of confusion – I love him but I can't be next to him? It's really heavy." – quote from Ava Lily.
out today – you have to hear this voice…
After studying at Melbourne, Australia's prestigious Victorian College of the Arts & playing shows, WILSN was soon noticed by international publishing juggernaut Pulse Music Group (Kehlani, Yebba) / Native Tongue (Courtney Barnett, Aldous Harding) and moved to Nashville to work with GRAMMY-winning writers to hone her craft, playing sold-out shows around the world with The Teskey Brothers, before blowing audiences away playing with Allen Stone.
[Video] Double A.B. & Git Beats – On My Way prod. by Git Beats
ADI OASIS debut lp + video news
On Lotus Glow, the French Caribbean, Brooklyn based soul-funk-r&b artist is joined by an eclectic range of guests, including Rihanna and Ariana Grande songwriter KIRBY, recent Beyonce collaborator Leven Kali, who co-wrote and co-produced several tracks on Renaissance, and R&B poet & musical powerhouse Jamila Woods.
ARMSTRONG METALFEST Announces Early Bird Tickets – July 14-15 – Armstrong, BC, Canada
Canada's mountain-shaking extreme music festival Armstrong MetalFest is kicking off early bird weekend passes for the 2023 edition being held on July 14th and 15th at the Hassen Arena in Armstrong, BC.
NEW MUSIC ALERT ** ÁMBAR LUNA AND NFX SHINE ON THE SOUNDTRACK OF "WHAT THE FLAT!?", THE DOCUMENTARY ABOUT BMX
Ámbar Luna and NFX star on "WHAT THE FLAT!?," the track that recounts the experiences that athletes of BMX, the cycling discipline that attracts thousands of young people every year, go through every day. With conscious lyrics, the young artists express the conditions and sacrifices that an unconventional sport entails, one that since the 2020 Tokyo games now appears as an Olympic sport beside skating and surfing.
MASEGO DROPS OFFICIAL VIDEO FOR "YOU NEVER VISIT ME"
Atlanta Rockers PISTOLS AT DAWN Announce Spring Tour with Ugly Kid Joe & Fozzy; Hit #1 "Most Added" on SMR Charts with "Under The Surface"
"We're beyond stoked to join this incredible coast to coast tour," shares PISTOLS AT DAWN drummer Adam Jaffe. "It's an honor to be on such a kick-ass bill with the epic 'America's Least Wanted' Ugly Kid Joe and the massively talented and over the top rocking Chris Jericho, Rich Ward and Fozzy! It's truly a dream, and we intend to throw down at every single city on the tour!"
Dan Szyller, a Brazilian artist based in France
"Summer Kiss" meshes an engaging rock immediacy with post-punk rhythms. The single comes via Dan's album 'The Celestial Immigrant,' inspired by his years traveling as an immigrant, residing in countries like the US and Israel.