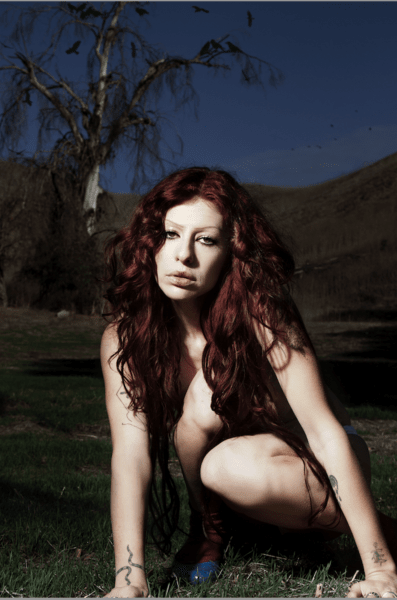 @skopemag news – friday – january 13, 2023 @ 10 am est
@skopemag HQ – http://smarturl.it/skope
@skopemag Menu – https://skopemag.com/2022/07/11/skopemag-editorial-services-the-menu
MOLITOTH Announce New Album You
Intense, experimental and with a touch of theatricality, MOLITOTH produce immersive and enthralling music. The new album You will be released on February 24th, 2023, and follows the dynamic single "The Maze of Existence" released back in September of this year.
Hawaii Islands First Annual Cannabis Cup February 2nd to 5th
The HI Cannabis Cup is a competition for the best cannabis grown in Hawai'i, of course… but it's also so much more! It's a competition, an exhibition, a concert, camping, a collaboration, and it's truly a first-of-its-kind in Hawaii. With food and retail vendors, live music + dj's, demos + speakers, festival style experiences, and special guests… you don't want to miss this momentous event!
This is the premier gathering of cannabis industry professionals throughout our islands and a meeting place for the local Hawai'i cannabis community to network, socialize, and celebrate.
India's Prominent Solo Metal Musician DEMONSTEALER Signs With Black Lion Records for New Album and Releases Back Catalog
Black Lion Records welcomes Demonstealer, India's premier metal musician Sahil Makhija's (of Demonic Resurrection) solo venture, to its diverse roster. The Swedish label will release the upcoming fourth full-length of the progressive extreme metal artist, in addition to re-releasing four titles from his acclaimed back catalog, including two albums — This Burden Is Mine (2016) and The Last Reptilian Warrior (2018) —and two Eps — And This Too Shall Pass (2020) and The Holocene Termination (2021).
TIAGO PZK – KICKS OFF 2023 WITH AN EXPLOSIVE ROMANTIC BALLAD TITLED "BEMASTE"
Hot on the heels of a whirlwind year replete with sold-out concerts, smash singles and prestigious industry awards – not to mention a hit debut album – the amazingly versatile, pop/urban artist, Tiago PZK kicks off 2023 with a New Year's surprise – an aching, slow-burning ode to his girlfriend titled "Bemaste." (The song title is a combination of Tiago PZK's name and the name of his girlfriend, Belén Negri.).
MILEY CYRUS RELEASES NEW SINGLE "FLOWERS"
JACQUEES "WHEN YOU BAD LIKE THAT" FEATURING FUTURE OFFICIAL MUSIC VIDEO OUT NOW
"When You Bad Like That" finds the Decatur, GA native vibrantly displaying his knack for romance as he glides effortlessly over the smooth track deemed a fan-favorite from, Sincerely For You. Future brings a flare of flavor in his own right, creating sharp chemistry with Jacquees that is also brought to life on Sincerely For You, in its entirety, as Future serves as executive producer for the project.
ARMANI WHITE CONTINUES BREAKOUT SUCCESS OF "BILLIE EILISH." WITH NEW SINGLE & MUSIC VIDEO "GOATED." FEATURING DENZEL CURRY
ZAI1K RELEASES HIS BRAND-NEW SONG JUST "FOR YOU"
"For You" follows the release of the infectious track "Drive Me Crazy." The Broward County native just has a knack for making songs that resonate far and wide. Take his track "Dump It Dummy" featuring Philly club-rap innovator 2Rare. The colorful, energetic track—with a beat by seasoned Florida jook producer Tre Oh Fie—has become an ubiquitous hit in the weeks since he first teased it on TikTok, soundtracking over 1.5 million videos on the platform and over 11 million U.S. streams to date. Some earlier fans like Snoop Dogg and Coi Leray have already expressed their love for the song on social media.
ALOK AND JAMES ARTHUR RELEASE DISCO-INSPIRED DANCE SINGLE "WORK WITH MY LOVE"
"I'm a big fan of James' style and had a great time making this track with him. Hope everyone enjoys it" – Alok
JESSIE MURPH SHARES NEW SONG "ABOUT YOU" FROM MIXTAPE drowning DUE FEBRUARY 10
Today, alternative/pop artist Jessie Murph has released new song "About You" – listen HERE. Recorded in her hometown of Hunstville, AL with Gabe Simon (Dua Lipa, Noah Kahan) and Yakob (6lack, Giveon), the track draws inspiration from Jessie's personal experience with a toxic relationship, adding to her arsenal of vulnerable yet edgy pop bangers.
Country Artist and Air Force Captain Bree Jaxson releases stunning music video for single "With You," dedicated to her children and loved ones
New boundary pushing Kety Fusco harp single '2072' out today!
Pitou announces debut album Big Tear and shares new single 'Devote' via V2 Records
GEORGE HENNESSEY – Releases "Memory Lane" Single || Taken from Imminent Debut Album – out 3 Feb
With the arrival of his debut album now just weeks away – George Hennessey – teases the upcoming release with a brand new single: "Memory Lane".
The Heavy announce new album & release new single
Tearing through like a buzz funk tornado, 'Hurricane Coming' kicks the door down on the new era of The Heavy, opening their sixth album with an exhilarating maelstrom of '60s R&B riffs, horns and gospel harmonies.
Rising Popstar Anassa & Mobo Award Winning Rapper Alika link up for 'On and On'
Anassa is a future forward pop star born out of the adrenaline rush of club culture & armed with a stack of huge songs that are ready to BE THE soundtrack TO our lives.
Anassa has already featured on the two huge club hits over Summer '22 including 'Summer of Love' with Tom Ferry, released on Jonas Blue's Electronic Nature label & synced on with Love Island UK & USA & and renown UK producer Z Dot's recent 'Too Blind' club banger.
Carlie Hanson Teams Up With Buzzing Newcomer Groupthink
Groupthink is starting 2023 strong with his new track "Miss Carolina" featuring L.A. Based singer/songwriter, Carlie Hanson. The new track is blending genres and shaking up the pop sphere by combining garage rock motifs with sweet, sultry R&B structures and melodies. Last month, Groupthink joined his collaborator, Kennyhoopla, on his "Home For The Holidays" tour, a series of 4 intimate Midwest shows between Christmas and New Year's Eve. Between hosting an underground Los Angeles rave with The Hellp, opening for Carlie Hanson, and releasing his last single "Groupie", Groupthink is the epitome of cool, preparing for an unforgettable 2023.
Night Shade new VAZUM single
Night Shade is the new single from Detroit deathgaze duo VAZUM. Released Friday, January 13th Night Shade is a kinetic deathrock song exploring themes of infatuation, obsession and spite. In the modern doom scrolling culture of influencer worship, the lines blur between fan and stalker. Night Shade is told from the perspective of escaping an abusive relationship; 'never to meet again / might as well be dead / pretend, pretend, pretend / we're such good friends'. With Night Shade comes the b-side Living Great, which speaks of the detachment and apathy that accompanies privilege and wealth. Both songs were written and recorded by VAZUM during Winter 2022, while working on their next full-length album which will be released in March 2023 with a US tour to follow in April.
Maggie – Super Big Powers
Having built up a reputable status in her home Scandinavian territory with previous releases; sync'ed to huge, hit Norwegian TV show 'Made in Oslo', booked for Norway's biggest tastemaker, annual music event By:Larm festival 2022, and playlisted on the main Norwegian national radio NRK P1. Translating these incredible success across international waters, Maggie's releases to date have garnered the due acclaim of UK press, with support from Wonderland Magazine, 1883 Magazine, Metal Magazine, Notion and House of Solo, all affirming the recognisable talent in Maggie.
THE GLEEMAN RELEASES NEW SINGLE 'SUMMER TOWN' (OUT TODAY)
Following the release of his debut EP 'The Gunslinger' in 2022 and rounding off the year with a cheerful Christmas single, The Gleeman begins 2023 with a relatable lament to what many see as a difficult month. 'Summer Town' out January 13th taps into that mindset of the January blues, wishing the dark days away and yearning for sunshine and 'soul rejuvenation' up ahead. The new single serves as another glimpse into The Gleeman's psyche, as he gears up to release his debut album Something to Say later in 2023.
LUKAS GRAHAM TEAMS UP WITH MICKEY GUYTON FOR NEW REFLECTIVE BALLAD "HOME MOVIES"
About the track, Lukas says, "Home Movies is a ballad, a duet that looks at life rather than love. The coincidence of boy meets girl and the retrospective understanding that life is lived in the present but understood backwards."
LIEFORM Release New Single 'Shear'
out today: EMERYLD RELEASES BLOODLINE EP ON NEON GOLD RECORDS + RELEASES "TAKE THE EXIT" VIDEO
​​The Texas-raised singer, songwriter, and genre alchemist speaks her mind over a canvas of sparkling alternative, unpredictable rock, and lush pop stitched together with soulfully evocative and powerful vocals. With lyrics rooted in authentic and vulnerable storytelling, Bloodline clearly illustrates Emeryld's limitless artistic progression. Throughout the project, Emeryld has created artful visuals to provide a dual-sensory experience; inviting you to peek into the depths of her mind firmly putting her world of chaos and theatrics on display.
M. Byrd Announces New Album 'The Seed' Out June 16th; Releases Title Track Today
The forthcoming album was created in an old military squash court turned studio and came about during the start of the war in Ukraine and the overwhelming feeling of helplessness that surrounded him. "We realized then that nothing will ever be, no matter how far away you feel from something that's happening in the world, independent from the suffering out there. It was a hard realization but we needed to figure out a way to deal with it. Listening to the whole album reminded me of holding a seed in my hands. It felt like the start of something and symbolized birth in times of chaos. The song and the album, we decided, had to be called nothing more and nothing less – The Seed," states M. Byrd about the creation of The Seed.
[PRESS] Divided Heaven Release New Single ft. Sam Russo
Divided Heaven is kicking off 2023 with a new single titled "The New Hallelvjah" and it's just the kind of energy that we need to face the new year. The Lancaster by way of Los Angeles indie rocker, Jeff Berman, teamed up with UK singer-songwriter, Sam Russo (Red Scare), and have delivered an upbeat rocker that makes you want to crank the volume knob all the way up.