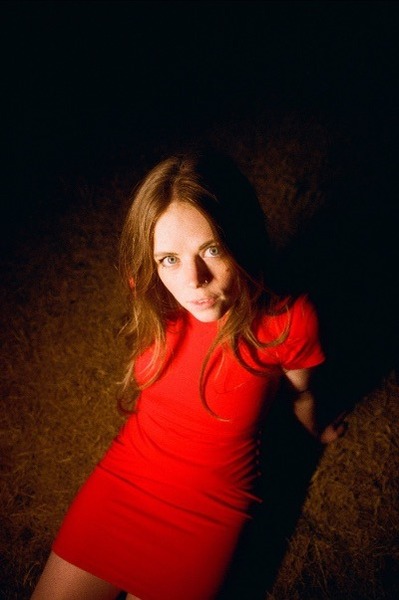 @skopemag news – thursday – january 12, 2023 @ 9 am est
@skopemag HQ – http://smarturl.it/skope
@skopemag Menu – https://skopemag.com/2022/07/11/skopemag-editorial-services-the-menu
Fall in "l-o-v-e" with TikTok Sensation Rocco
19-year-old Asian-American singer-songwriter Rocco shares his take on the classic ballad with his new single "l-o-v-e" via BMG/Young Forever.
An explosion of emotion and declaration of love, the track found its initial creation in Rocco's makeshift bedroom studio. "This song is a conversation. It's a long proclamation of the love I hold for my girlfriend," says Rocco.
Philip Selway (of Radiohead) Shares New Single & Video / New Album Out Feb 24 via Bella Union
With his new album Strange Dance due out February 24 via Bella Union, from which he last month shared a video for lead track "Check For Signs Of Life", today Philip Selway shares a captivating follow-up video for his new single and LP highlight "Picking Up Pieces". Driven by a motorik pulse alongside the guitar work of Portishead's Adrian Utley, supplemented by distinctive string arrangements, the track beautifully exemplifies the expansive and cinematic sound that Selway has forged on his new record.
Rusty Gear, American Way of Life Songwriter and Storyteller, Releases His Newest Single & Companion Music Video "Katy's Song"
Once To Die Release New Single "Regain Strength" to all major platforms!
Metal band Once To Die released their new single "Regain Strength" today. The single was recorded at Hear No Evil Studio and was mastered by Sparrow Sound.
"'Regain Strength' is a song about overcoming depression and rising from the dark hell we once lived. To dig our selves out from the grave with a renewing of the mind and spirit," says the band's frontman Jey Collins.
Andrew McMahon in the Wilderness Releases New Single "Lying On The Hood Of Your Car"
"For me, this song is pure nostalgia," shares McMahon. "I made a conscious decision when I was writing it to imagine a whole world of important figures in my life lying next to me on the hood of that imagined vehicle. In one breath it's a song about young love and in another it's about those nights out with friends. Nights that ended in parking lot conversations about lives you might lead one day and places you might escape to if you could. I rarely build imagined worlds when I write songs but something about this one feels very much like a memory to me."
U2 'SONGS OF SURRENDER' OUT MARCH 17TH 2023
INTRODUCING QING MADI: THE SIXTEEN YEAR OLD EMERGING SONGSTRESS FROM LAGOS, NIGERIA
Qing Madi, the sixteen year old singer/songwriter out of Lagos, Nigeria is releasing her very first music video for the buzzing song "See Finish". The Jyde Ajala directed visual was also filmed in Lagos and comes shortly after the live performance of the raw and introspective song.
MEGAN MORONEY DROPS LONG-AWAITED "TENNESSEE ORANGE" MUSIC VIDEO
Directed by Jason Lester, the video was shot at various locations around Nashville. Moroney, a Georgia grad, appears wearing the rival orange of the Tennessee Volunteers with a mystery man, who is presumably a Vols fan.
Jaimee Harris Deftly Personifies Addiction with New Single, "The Fair And Dark Haired Lad"
Songwriters have spent centuries putting a face to feelings, ideas, joy, and heartbreak. That's really the gist of the craft, in general, but as of late, few instances have painted such a stark picture as Jaimee Harris's personification of addiction in her new single, "The Fair and Dark Haired Lad." Co-written with Dirk Powell (Joan Baez, Rhiannon Giddens) and Katrine Noel (Les Hay Babies), the song began as a discussion about vices at a songwriting workshop in Lafayette, Louisiana. "Dirk brought in the idea of using the character 'The Fair and Dark Haired Lad' to represent the alluring, insidious nature of alcoholism," remembers Harris.
Black Star Riders New Single "Catch Yourself" Out Now
Just a few days ahead of their new album Wrong Side Of Paradise, Black Star Riders are thrilled to announce the launch of their brand new single Catch Yourself On. In addition, to celebrate the forthcoming record, front-man Ricky Warwick will participate in a series of in-store dates throughout the UK, playing a selection of the new tracks in an intimate acoustic setting.
CVC Share New Track 'Music Stuff;' album out this Friday
Today, CVC are pleased to share "Music Stuff," the next single taken from their upcoming debut album Get Real out this Friday (January 13th) on CVC Recordings via Secretly Distribution.
It follows the release of "Docking The Pay," "Good Morning Vietnam," and "Sophie" and is in-keeping with elements of their now signature psych-rock-pop sound. Mojo recently exalted their "seamless three-part harmonies", describing them as being "touched by some hazy flower-powered yesterday"' and Music Stuff' is destined to become the definitive gateway into the sonic world of CVC.
SAM SMITH UNVEILS NEW SONG, "GIMME," (FEAT. KOFFEE & JESSIE REYEZ)
Describing the track as "filth!," Sam Smith says, "I'm a sexual person, I like sex. It's something I'm teaching myself to not be ashamed of. Me and Jessie were basically drunk, drinking whisky in Jamaica, two in the morning, running around absolutely wasted, like two girlfriends having a laugh."
Hunter Daily Shares "Die In LA" Live Video
BUZZING RAPPER JELEEL! ANNOUNCES DEBUT ALBUM REAL RAW!
"I'm grateful to finally release 'RIDE THE WAVE!' as the unveiling of my debut album REAL RAW!," says JELEEL! "It shows the feel-good punk/pop energy I love and will be highlighting on this project. The video means the world to me too because I shot it in my homeland of Nigeria and I'm so proud of my heritage. From the moment the beat came together in the studio to when we were shooting in Nigeria, everything just felt so right and I hope fans can feel that in this record."
Doug Paisley Announces Honest And Adventurous New Album Say What You Like
Doug Paisley's new tune "Sometimes It's So Easy" clocks in at just under two-and-a-half minutes long, but listeners will be challenged to get the song's wordless singalong hook out of their heads over the course of the next day or week or year. The ease with which the melody sticks speaks volumes to Paisley's comfortable musical nature and familiar-feeling vocal delivery. And the fact that the happy-go-lucky sounding turnaround compliments some pretty heady subject matter make it all the more impressive.
MATILDA MANN RELEASES HER SUPERB "BORDERLINE INSANE" FEAT. SPILL TAB
Recent Ivor Novello Award nominee Matilda Mann and spill tab enter 2023 in spectacular form, teaming up together on their brilliant new cut 'Borderline Insane.' It's indie-rock at its most energetic and playful best, all in tow of two special voices and superb production by top producer Oscar Scheller.
Romanie returns in 2023 with endearing tribute 'Anthony'
Drawing on her personal life, Melbourne based indie-pop singer/songwriter Romanie weaves her haunting storytelling alongside dreamy vocals and heartfelt lyrics on new single 'Anthony'. She seamlessly pairs jangling guitar riffs with chilled pop vocals on this new single, which was written after watching the movie 'The Father' starring Anthony Hopkins. A story and song about dementia, Romanie is unfortunately familiar with the topic having lost her grandfather who was suffering from the disease before passing away last year.
THE MUNSENS: Decibel Magazine Premieres "Sacred Ivory" Single From Denver Blackened Doom Trio Ahead Of Its Release This Friday The 13th
Decibel Magazine is hosting an exclusive premiere of "Sacred Ivory," the new single from Denver, Colorado trio THE MUNSENS, ahead of the song's release this Friday.
2022 saw THE MUNSENS performing live sporadically, including supporting Monolord in Denver in March and playing Psycho Las Vegas in August, largely supporting their 2019-released Unhanded LP. "Sacred Ivory" is the first output from the group since Unhanded.
INIKO SHARES POWERFUL VIDEO FOR "THE KING'S AFFIRMATION"
Says Iniko, "This song started as another form of content meant to uplift and remind folks of their power. If I had been afraid to post it, I would have never been able to give it the visual it deserves, that you all deserve. I am blessed to say that this is my first music video that I am proud of. Blessed to see an extension of myself in this way because it's a reminder of the power I hold."
NEWS: BalletX brings explosive, breathtaking choreography to Jorgensen Center for the Performing Arts
Praised as "technically brilliant" by The Boston Globe and ranked "among America's best" by The New York Times, Philadelphia's premier contemporary ballet company, BalletX will take the main stage at UConn's Jorgensen Center for the Performing Arts on Thursday evening, February 2 to perform highlights from the company's innovative, critically acclaimed repertory.
RISING FLORIDA RAPPER TALEBAN DOODA DROPS MUSIC VIDEO FOR "GLOKK STARZ"
The track's acoustic guitar sample snakes around a skittering beat ignited by Dooda's inimitable high-pitched cadence. He leans into the verses with clear delivery as he observes, "It's my second time in Cali, they think I'm Hollywood. I could never be that way I'm just too Hollyhood." Soon after, he asserts, "I'm a Glokk Star." In the video, he raps from inside of a packed apartment complex. Perched atop a railing, with puffs of smoke and friends surrounding him. It projects a-night-in-the-life of Dooda onscreen in all of its glory.
I Love To See You Dance by Jai Beam out 1/11/23
South Summit release sophomore EP 'Creatures', following breakout year
Following on from a year that saw them named as "indie role models for reconciliation", as well as triple j's 2022 "ones to watch", South Summit have well and truly surpassed the expectations placed upon them. Culminating 2022 with a Falls Festival slot in Perth, alongside BIGSOUND, Springtime Festival, Day On The Lawn, Rolling Sets & NYE On The Hill appearances, the unassuming indie-rockers have made a name for themselves across Australia, with a nomination for triple j Unearthed 'Artist of The Year', alongside landing #4 Most Played on the station, the icing on the cake of last year's accolades.
Dulcie make a vibrant return for 2023 with single 'Test Drive'
After spending much of 2022 on the road, entering a defining chapter of their careers as performing artists, West Australian pop force DULCIE have returned with their first single for the year: a summer-primed track titled 'TEST DRIVE'.
The song is a testament to the songwriting strength between the members – Ashleigh Carr-White, Saskia Brittain and Timieka Denton – and the way they not only bounce ideas off each other, but their natural dynamism as performers.
Tearing Up Shares "Moonbeams" Single + Lyric Video via Under the Radar | 'Heavy' Debut LP Due January 27
The forthcoming record is not "easy listening" — "I wanted this record to hurt," as Graham wrote, and that motivation was largely inspired by a series of personal struggles that he experienced from late 2017 to early 2020, including the loss of his father. In those hard times, the people around him helped push him forward, and writing this record, in all honesty, gave him something to do aside from grieving. "October of 2017 to January of 2020 basically felt like one very, very, long year. But even before that, the record was always going to be called Heavy," he wrote.
BER SHARES NEW SINGLE 'YOUR INTERNET SUCKS' – WATCH THE LYRIC VIDEO HERE
Today, rising singer/songwriter Ber shares her new song, "Your Internet Sucks," alongside an accompanying lyric video. Of the track, Ber states, "'Your Internet Sucks' is an ode to the boy who broke my heart. I don't wish him the worst, but I do wish him minor inconveniences. For example, when he's playing Fortnite, I hope his internet sucks."
KAASH PAIGE RELEASES NEW VIDEO "ALL GIRLS CRY" FROM RECENT ALBUM S2ML, WATCH HERE
"If you're in need of some additional Rihanna vibes after listening to "Life Me Up," we have just the song for you. Fast-rising R&B singer Kaash Paige's "Doubted Me" exudes the same breathless confidence and vocal acuity that you'd come to expect from the Bad Gal herself, but does so with a different flavor of unabashed flair. On this psychic, gas-powered anthem, Paige lets her haters know where they can stick their nasty comments — it's her time to shine, and she takes up every inch of spotlight that she can find on this self-confident track." – BILLBOARD
New Music Submission | Vudajé
My new single "Nothing to Prove" is about my realization that living a life dedicated to authenticity has become the only option. The soundscape of this record's production ranges from early 2000s Alternative to Modern Indie Rock to today's Neo Soul. I am reaching out to connect my art with more like-minded people and it would be an honor to be shared or highlighted on your platform.
Thank you for your time. – Mitch // Vudajé
HYL – Release 1st Single/Lyric Video For "Into The Unknown"
Grande Royale release single and music video "Utopia"
Sweden's Grande Royale are set to release their 6th studio album "Welcome to Grime Town" in March 2023. Mixed by mixed By Robert Pehrsson (Death Breath, Dundertåget, Imperial State Electric, to name a few), the album is packed with Grande Royale's signature blend of energetic Scandinavian garage rock and catchy songwriting.
Iranian Death Metal band CARNAGE VOID take big risks with bold statement by releasing "Let There Be Carnage" Single
ENTER SHIKARI announce new album 'A Kiss For The Whole World' | Share new single '(pls) set me on fire' | UK monthly residency shows on sale now
Enter Shikari are today announcing that their highly anticipated new album, A Kiss For The Whole World, will be released on 21st April via SO Recordings / Ambush Reality. The band are also sharing the album's lead single '(pls) set me on fire' as well as news of some very special monthly residency shows in the UK this Spring.
Top New Song // Matilda Mann – "Borderline Insane" feat. Spill Tab
Recent Ivor Novello Award nominee Matilda Mann and spill tab enter 2023 in spectacular form, teaming up together on their brilliant new cut 'Borderline Insane.' It's indie-rock at its most energetic and playful best, all in tow of two special voices and superb production by top producer Oscar Scheller.
Danish DIY artist LINN shares new single "Worth It" | New EP "Femte Dimension" out 19th January | Recently supported Wolf Alice
Today, Danish DIY artist LINN returns with the release of her new single "Worth It". The track comes on the heels of her critically acclaimed single "Okay, Sister" and is the final track to land ahead of her new EP "Femte Dimension", which is out 19th January.
DISPYRIA – New Single/Video "THE CURSE" feat. Carsten Lizard Schulz
DISPYRIA follow up with a second single from "The Story Of Marion Dust". After the great Zak Stevens (Savatage, Trans Siberian Orchestra) drove the story forward on the first song, Carsten Lizard Schulz (Lazarus Dream, Devoid) now shines in the role of the council member.