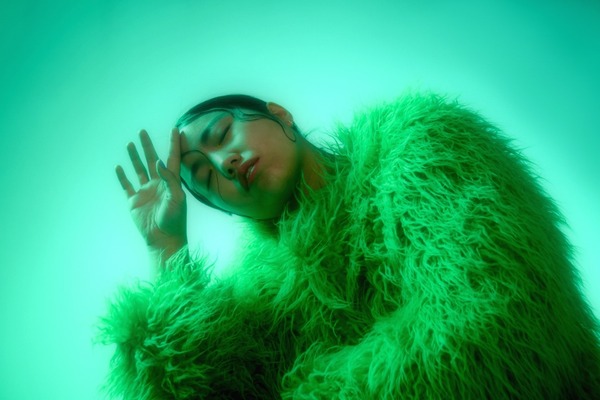 @skopemag news – tuesday – january 10, 2023 @ 12 pm est
@skopemag HQ – http://smarturl.it/skope
@skopemag Menu – https://skopemag.com/2022/07/11/skopemag-editorial-services-the-menu
Blaine Walker Releases New Anthem In "Party In The 6ix"
At the drop of midnight on New Year's Eve, an explosion of positivity erupted in Toronto. No, not the city-sanctioned fireworks display on the unfortunately foggy night. It was Blaine Walker's new single, "Party in the 6ix," a song destined to go down in Toronto history. It's not just a civic anthem—it's consciously written as an anthem, designed to celebrate everything Walker loves about his city. Especially its sports teams. When the Raptors won the 2019 NBA Championships, or when Toronto FC won the 2017 MLS Championship or the recent Grey Cup win by the Argos, there should have been a song tailor-made for just such moments. Blaine Walker didn't think there was. So, he wrote one.
Steelheart says it is "Good 2B Alive"
Today Steelheart is proud to release the epic music video for the most recent single "Good 2B Alive." The song, written as an ode to the appreciation of life – savoring what we have rather than lamenting what we don't. The music video will be released the same day as METAL EDGE's feature on Miljenko Matjević (aka Steelheart) that discusses his tragic injuries and his triumphant return to music.
Lisa Meier is a gifted singer based in Cologne, Germany. Impressive academic credentials and a vast amount of experience is not her only strength. On top of innate talent and passion for music, Lisa is also an outstanding teacher who loves to inspire people.
Lisa is always up to exploring new things and experimenting as an artist.
EVERYTHING BUT THE GIRL – Announce First Album in 24 Years: 'Fuse' || Hear "Nothing Left To Lose"
Everything But The Girl have today confirmed details of Fuse, their first new studio album in over 24 years, out on 21st April.
The first single – and opening cut from the 10-track album – is Nothing Left To Lose, accompanied by a video from director Charlie Di Placido (Kojey Radical, Jungle).
Written and produced by Ben Watt and Tracey Thorn over the spring-summer of 2021, Fuse is a modern take on the lustrous electronic soul the band first pioneered in the mid-90s. Thorn's affecting and richly-textured voice is once again up front in Watt's glimmering landscape of sub-bass, sharp beats, half-lit synths and empty space, and as before, the result is the sound of a band comfortable with being both sonically contemporary, yet agelessly themselves.
Kid Koala shares new single "Once Upon A Time In The North East"
Three decades into an unparalleled career, Kid Koala continues to grow his immersive this-dimensional real-life cartoon musical universe with each orbit around the sun. The world renowned DJ, composer, and lifelong visual storyteller also known as Eric San recently announced his newest foray into the depths of "creating things to joyfully connect people": an original double album soundtrack with built-in board game entitled Creatures Of The Late Afternoon. Centered around a cast of creatures who band together through the power of music to save their habitat from destruction, the album and the game together bear Kid Koala's singular ability to bring to life the interactive worlds of his multifaceted multimedia imagination. Built integrally into the vinyl gatefold jacket, the board game is set at a communal hub of DIY recording studios where various bands of creatures collaborate to explore different ways of expressing and enjoying music.
HOLY POPES (ex 80s Matchbox) Share Video For New Single 'Jerry' Released 10th January 2023
Commenting on the track, guitarist Dominic Knight (ex-The Eighties Matchbox B-Line Disaster) says: "Jerry is a person we may or may not know. Someone who was swayed by misinformation, who didn't know the consequences or particularly think about them. Jerry meant well, but maybe without an idea of who for. Politics has been deeply polarised and the right have gained a foothold not seen across the world for many many years. So many people get caught up in the lies and misinformation coercively spread by propaganda; perfectly kind, decent folks are accidentally becoming bigots."
Dan Croll announces new album 'Fools' (out May 19th via Communion Records) alongside the rousing new single 'Slip Away' which is out now
After recently returning to deliver his comeback single 'How Close We Came' near the end of last year, Dan Croll is now ready to announce the details behind his new studio album Fools, showcased by new single 'Slip Away'.
Returning to his familiar haunt Montrose Recording in Richmond, VA, where he also recorded his 2020 LP Grand Plan, Dan Croll has now stepped into the role of co-producer this time around alongside his regular recording partner, Spacebomb's Matthew E. White.
Spacey Jane and BENEE link up for 'Lots of Nothing' | UK headline tour begins 7th Feb
Today Spacey Jane releases 'Lots of Nothing feat. BENEE' via AWAL. Following the release, the band will embark on a 13-date UK and European tour in February.
mui zyu (aka Eva Liu of Dama Scout) shares new single "Sore Bear"
Today, Hong Kong British stirring dream-pop artist mui zyu (Eva Liu of indie-rock band Dama Scout) shares another captivating new single, "Sore Bear". The track follows sprawling single "Rotten Bun", heartwarming lead-single "Ghost with a Peach Skin" and the announcement of her debut LP, Rotten Bun for an Eggless Century. The record will be released February 24th, 2023 via Father/Daughter Records.
US Rock Trio Female President share new single "Junkie"
Female President is writing and recording their second EP, due out in late spring 2023, yet they were inspired to cover a favorite song by Tyler Cassidy. The theme of their second EP is about the love you find and lose between earth and sky, yourself and others, and your own head and heart. JUNKIE encapsulates the obsession we can create with love, that it almost destroys us. Female President has made a beachy and soulful rendition, mixing blues, vocal power, and the dreamy dissonance of The Beach Boys' Pet Sounds album. JUNKIE invites you to snuggle up and feel all of the feels.
Costa Rica's Las Robertas release psychedelic new single 'Our Imperium'…
Following the release of their wavey single 'Awakening', Costa Rica's Las Robertas kick start 2023 with new track 'Our Imperium', the second to be taken from their forthcoming new album Love Is The Answer. The album comes out February 3rd on Kanine Records.
CERBÈRE: get instantly crushed by new "Cendre" video
Paris-based doom and sludge metallers CERBÈRE announce the release of their sledgehammer debut full-length "Cendre" this January 27th on French label Chien Noir, and present its vile and filthy 10-minute video exclusively on The Sleeping Shaman!
Video Premiere: Cerb​è​re 'Cendre' – From Their Debut Album, Releases 27th Jan via Chien Noir
M(h)aol share new single 'Therapy', premiered on The Matt Wilkinson Show – Sign with Rough Trade Publishing
"I wanted to write Therapy as a light-hearted addition to the album, dealing with a very real subject matter.", vocalist Róisín says of the track. "It came from a conversation I had with a friend who was talking about a loved one not turning up to therapy, even though they were why she was in therapy, and I was thinking about people in our lives who are the reason we go to therapy and how we can often heal in spite of them."
Paul Sawyer set to release new LP 30 Years A DJ
Celebrating a landmark anniversary, Paul Sawyer will release 30 Years a DJ in February 2023: a thirty track collection of original productions and remixes from a truly remarkable career. To coincide with the release, Paul is also set to host a 30 hour radio show on DI.FM, featuring 30 guest DJs including Booka Shade, Paul Oakenfold, Kristina Sky, Dave Seaman and Anthony Pappa.
WILDES recruits The Flaming Lips for elegant new single "True Love (Make Me Believe) – Debut album 'Other Words Fail Me' out this Friday 13th January
London singer/songwriter Ella Walker aka WILDES has recruited The Flaming Lips for her new single "True Love (Make Me Believe)" – the final taste of her debut album Other Words Fail Me – out this Friday, 13th January 2023 via AWAL. The new album was produced by St Francis Hotel (Michael Kiwanuka, Greentea Peng, Little Simz).
More than a documentation of her artistry: WILDES' debut album Other Words Fail Me is a testimony of hard-won survival. After a long period of false dependency ending with her leaving an abusive (both professional and romantic) relationship, Walker scraped together the shards of a world shattered, and at last, she has built herself an entirely new reflection. For its soaring closing track "True Love", WILDES and producer St Francis Hotel (aka Declan Gaffney) wanted to perfectly capture the highs and lows of learning to love yourself.
Kate Davis Announces New Album 'Fish Bowl,' Listen To Cathartic Track "Monster Mash"
As she triumphantly walks away from her previous life as a conservatory-trained jazz musician and into her future as an experimental art-rock singer, Kate Davis has found a new home within herself. This feeling is at the heart of Davis' sophomore album, 'Fish Bowl,' coming out March 24 via her new label home of ANTI- Records. Across 'Fish Bowl''s 12 deeply personal tracks Davis traces her very own hero's journey, from the moment she steps away from her old life to the moment she finds inner peace. She follows these steps through the eyes of 'Fish Bowl''s central character, FiBo, who starts out on opening track "Monster Mash" realizing the community she cultivated has turned on her and starts to seek real change. Listen to the song below.
BLACKWÜLF: new single "Thieves and Liars" streaming
Californian stoner metal stalwarts BLACKWÜLF issue a brand new excerpt taken from their forthcoming fourth studio album "Thieves & Liars", due out February 3rd on Ripple Music. Hear their galvanizing metal spell with the title track "Thieves & Liars" now…
Saxophonist James Brandon Lewis Conjures Celestial Spirits On "Send Seraphic Beings": Watch Now
Described as "an artist with so much fire in his sound," by renowned jazz journalist Nate Chinen, James Brandon Lewis is sharing "Send Seraphic Beings" today, the final pre-release track from his upcoming album 'Eye of I,' to be released February 2. Filmed live in studio, listen to the moving track and watch Lewis perform the song – also featuring electric cello and drums – below.
Avant Rock HARRY CLOUD pens slimy love song to a squid in new single… "The Cyst" album out Feb. 7
Perfectly at home on his bizarrely charming album THE CYST (release date: February 7, 2023 via Kitten Robot Records), "Squid Friend" gradually builds to a cathartic crescendo that ultimately tells of the doomed romance. "I like how the song is a slow build the whole time until it reaches a powerful climax followed by a pleasant, washy resolution at the end," he smiles proudly. "I wish all my songs could have such a neat flow.
NEWS: Foo Fighters, The Lumineers, and Paramore to Headline Boston Calling 2023
With great excitement, Boston Calling, the acclaimed annual three-day music festival taking place Memorial Day Weekend, May 26 – 28, 2023 in Allston, MA, announces its 2023 lineup today. Headlining the festival on Friday, May 26th are Rock & Roll Hall of Famers Foo Fighters; The Lumineers, the soulful alt-folk hit makers from Denver, CO, will headline Saturday, May 27th; and alt-rock darlings Paramore, who are soon to release their upcoming sixth studio album, This is Why, will bring their energetic headlining set to Boston Calling on Sunday May 28th.
Gorilla Takes A Hike Through The Urban Forest In Quasi's Official Video For "Nowheresville"
Sullen the Gorilla takes a solitary hike through "Nowheresville," the official video and new single from Quasi's Breaking the Balls of History, the duo's tenth-album and label debut for Sub Pop.
Tennis share "Let's Make a Mistake"
Acclaimed indie-pop duo Tennis is back with a new single and music video out today. "Let's Make A Mistake Tonight" is the second release from Tennis' highly anticipated sixth studio album, Pollen, arriving next month via their own Mutually Detrimental label on Friday, February 10, 2023. Pre-orders are available now. The "Let's Make A Mistake Tonight" self-directed official music video is streaming now.