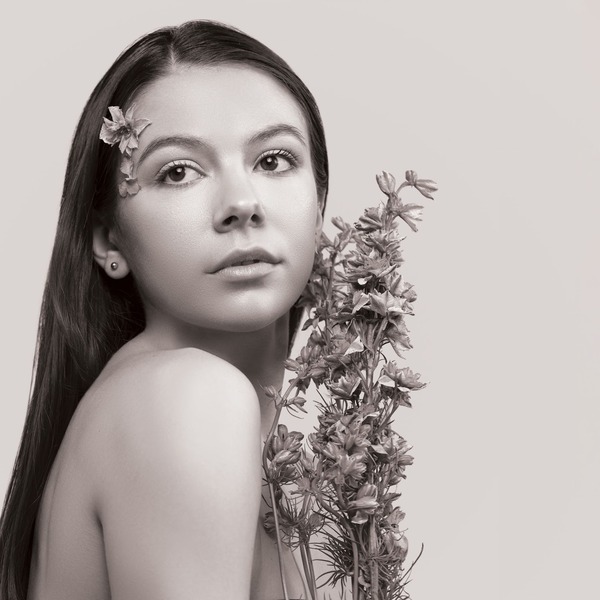 @skopemag news – friday – january 6, 2022 @ 4 pm est
@skopemag HQ – http://smarturl.it/skope
@skopemag Menu – https://skopemag.com/2022/07/11/skopemag-editorial-services-the-menu
Visionary Artist The Album Leaf Shares Personal New Track "Breathe" In Remembrance of Friends Who Have Passed      
The Album Leaf has been steadily making his mark as a soft-spoken innovator since 1999. Now based in LA, Jimmy LaValle started out in the San Diego music scene creating vivid, rhythmic, soaring instrumentals centered around the Rhodes piano. With over two decades of acclaimed releases (for Sub Pop, City Slang, and others), countless film scores, and numerous collaborations with artists and brands, he has become a touchstone for the next generation's wave of melodic and meditative electro-organic music.
Atmospheric New Ambient Project Twinsleep (John Hayes & Maxy Dutcher) Release Debut Single "Kin"
Today, two like-minded ambient artist-producers, Denver-based John Hayes and Missoula-based Maxy Dutcher, officially unveil their new collaboration, Twinsleep. The duo announces their signing to Nettwerk and release the meditative and atmospheric single, "Kin." The airy track feels like an aural inhale and exhale, with each texture adding its own back and forth eb and flow. The one-of-a-kind tones heard on the song were crafted by sampling Maxy Dutcher's voice fed through a Yamaha VSS30 synthesizer. "I love the textures it makes, but the sampler doesn't always work—but for that track, it just so happened to be working, so I had to use it," Maxy explains.
The Intemperate Sons Release Official Music Video for Single "Unrealized" via V13.net
"The first cut off the upcoming album, Game of Keep Away is called "Unrealized". The Intemperate Sons once again teamed up with Amir Derakh at the producing and mixing helm to work on this track and the second album to be released in 2023. "Unrealized" is the story of being trapped within the walls of your mind and the self-destructive ways you end up keeping yourself there while everyone around you sees your potential. The Intemperate Sons will follow up the single release with a new video on 1/6/2023 that was filmed by Ardent Owl Media and Ryan Whitehead. The track was recorded at The Kitchen Recording Studios in Dallas, TX. All mastering is done by Mike Marsh Mastering in the U.K. " says the band.
The Intemperate Sons Premiere Music Video for Groove Packed New Single "Unrealized"
FLETCHER SHARES OFFICIAL VIDEO FOR "BETTER VERSION" FEAT. KELSEA BALLERINI
The closing song to FLETCHER's Girl Of My Dreams (Deluxe), "Better Version" (feat. Kelsea Ballerini) takes the form of a heart-on-sleeve duet, beautifully amplifying the unfettered feeling of the original number. With their voices blending to glorious effect, FLETCHER and Kelsea add new warmth and texture to the bittersweet track, a moody and ethereal piece of folk-pop. "Better Version" serves as the flip-side to FLETCHER's smash single "Becky's So Hot" — a standout cut from Girl Of My Dreams that reached #3 on the iTunes chart across all genres and landed on Billboard's Hot Rock and Alternative Songs chart.
The Runaway Grooms Pen An Anthem Of Encouragement With "Heartwork"
In an outpouring of emotion, reflecting on the ubiquity of mental health issues in American culture, Colorado-based outfit The Runaway Grooms wrote and recorded their latest single "Heartwork" in just one day. Guitarist and vocalist Adam Tobin sings the song's verses in a way that makes the listener feel seen, not preached to: "When you gave all that you had, still everybody asks for a little more." The feeling one is left with by the end of the track is that of "Heart work is hard hard work," but "If you need it, I'll be here to help you along the way." Tobin, joined by his Runaway Grooms bandmates—keyboardist Cody Scott, bassist and vocalist Zach Gillam, drummer Justin Bissett, and guitarist and vocalist Zac Cialek—lets the music carry the lyrics on the wings of groovy drums, dreamy piano, and plenty of space for guitars to slink in and out.
Premiere: Listen To The New Single From The Runaway Grooms, -"Heartwork"
Wisdom & War share ferocious new album Superior Design
Wisdom & War join label mates D Bloc, Wrong Move, Regrown and more as one of the strongest new voices in hardcore and a powerful addition to the Unbeaten Records lineup. Their latest offering was produced by Charlie Abend at Towerfarm Recording Studio with additional production on "Can't Stop Me" by Hardcore legend Don Fury.
UK band First Day of Spring announces new EP, shares "Moon Boy" music video
Originally hailing from the Thames estuary coastal town of Southend-on-sea but now residing in London, First Day Of Spring, a 5 piece outfit led by Samuel Jones' songwriting, has bloomed. Today the band shares the single / music video "Moon Boy" via Under The Radar, the first single from their Fly Over Apple Blossom EP, due Feb. 24.
New Music This Week – Run The Jewels, Fred Hersch and Esperanza Spalding, The Id, Iggy Pop and More
New Releases for January 06, 2023 – Here are the AllMusic editors' picks for the most noteworthy releases this week. Looking for more? Visit our New Releases page.
ICE SPICE DROPS NEW VIRAL HIT "IN HA MOOD"
UK INDIE-POP DUO SEAFRET KICK OF 2023 WITH SOARING NEW SINGLE "SEE, I'M SORRY" 
Conjuring a more euphoric and uplifting direction this time around, "See, I'm Sorry" marks one of the more triumphant entries in their recent catalogue. Accompanied by a stunning new video, where fans were asked to say what they were sorry for, the new release sets a precedent for what we can expect from them in the months ahead.
Bad Sounds share brilliantly appropriate 'More Than I Can Afford'
Putting their best foot forward, Bad Sounds kick the year off with their very appropriate, fresh and addictive cut, 'More Than I Can Afford'
SCARLATAMUSIC Release "HyperActive" Single
SCARLATAMUSIC has unleashed their new single "HyperActive". The high energy single is from their upcoming album Skatepunk which will be released on January 20th, 2023.
Skatepunk's opener "HyperActive" brings energetic beats with high-speed rhythms and compelling leads. Harmonised leads venturing into oriental scales introduce an intriguing aspect to the track before diving back into speed-metal performance styles.
Out Today: Kendra Gabrielle Paints 2023 "RED" with Colourful Single
Kendra Gabrielle is ready to paint 2023 her favourite colour with witty new single "RED," produced by CMAO nominee producer Shawn Moore. The singer, songwriter and multi-instrumentalist is a fresh-faced indie artist in the country music world.
Inspired by a joke about being attracted to red flags, "RED" captures the true Kendra, showcasing her sassy and upbeat persona.
OUT NOW: Caye Shares Brand New Single "A DOOR"
HOUSE OF IONA/RCA RECORDS RELEASE "TOXIC LAS VEGAS (JAMIESON SHAW REMIX)" MASH-UP OF ELVIS PRESLEY'S "VIVA LAS VEGAS" & BRITNEY SPEARS' "TOXIC" — FROM THE ELVIS SOUNDTRACK DELUXE EDITION COMING SOON
The success of the film and soundtrack gave a lift to Elvis' discography, bumping Elvis: 30 #1 Hits album to #1 on Billboard's Catalog Albums chart. Doja Cat's "Vegas" hit #1 at Pop Radio, making it the first solo soundtrack song to reach #1 since RCA's "Can't Stop The Feeling" from the Trolls Original Motion Picture Soundtrack in 2016. Additionally, "Vegas" also peaked at #10 on the Billboard Hot 100 chart, making this her sixth single in the top 10. Most recently, the ELVIS soundtrack won for "Favorite Soundtrack" at the 2022 American Music Awards.
Saudi One Man Prog DUSK Shares First Single "Lethal Perspectives" ft. Aron Harris (Solemn Vision) Off First Full-Length "Spectrums" Out February 2023
"I got to know Aron Harris, the vocalist for Solemn Vision from my friend Gigi Arabia of Heavy Arabia. She pitched Aron to me when we were looking for a vocalist for Lethal Perspective, and as soon as I heard Aron's vocals I knew he was a perfect fit for the album. He's got a raw scream that can really get you hyped! and with what I had in mind for songs on the album, I knew that he be the right fit and he sure did deliver vocally and lyrically 100 percent!"
GYAOS:DIABOLICAL Release New Single "Beware! The American Taliban"
Exuding a ferocious intensity, GYAOS:DIABOLICAL's fierce new album In Accordance With The Prophecy will release on January 13th, 2023. Drawing together extremes of thrash with elements of black metal, the album contains a ruthless portrayal of the trials and tribulations emerging from social unrest born from systematic inequality. The band has released a stark warning with new single "Beware! The American Taliban".
Star2 & Lil' Poppa New Music / What Lies Inside Our Youth
STARGAZER release "Can You Conceive It" video and digital single
FLIDAIS Release New Single & Playthrough Video "Outbreak"
JULIANA TUCKER Releases New Single "The Great Indoors"
"'The Great Indoors' is my most meaningful song to date," shares Juliana. "Not only is it the title track off my debut EP, but it's the only song I wrote within the confined walls of my 1-bedroom apartment during the peak of the pandemic. This song encompasses what my entire EP communicates: the journey of growing up. 'The Great Indoors' is about finding comfort in solitude and learning how to look within ourselves for happiness rather than finding it elsewhere. It's a song for anyone who lives life for themselves rather than living life to please someone else. It forces you to look within yourself. When I first wrote this song, it made me emotional. When I sing it now, I'm reminded of all the difficult days and moments I endured in the pandemic and how much stronger I am today. To be able to have written something so meaningful and bright from something so dark is exactly why I started writing music to begin with. I'm grateful I was able to tell my story and am honored to have the opportunity to share it with the world."
Iconic Singer-Songwriter-Producer-Actress-Humanitarian, CHAKA KHAN Releases The Lyric Video to Her Female Empowerment New Single, "WOMAN LIKE ME"
SUPERTERRESTRIAL Release New Single "Transient Lunar Phenomenon"
"We are very pleased to reveal the track "Transient Lunar Phenomenon" from our upcoming album "The Fathomless Decay". After the last few years of writing and recording we have put together the culmination of our original goal, to capture the cold, harsh and unforgiving nature of all that surrounds this planet we call home. We feel that this track provides a good example of all that we have achieved with this album." – SUPERTERRESTRIAL
POSH SWAT (John Dwyer, Ryan Sawyer, Andres Renteria) Announce Debut LP, Share "DUNGEON CRAWLER / BUG CITY" via Stereogum | 'POSH SWAT' LP Out 2/17
Rockshots Records – France's Manigance Release New Music Video For Title Track Off English Version of New Album "The Shadows Ball (Les Bal Des Ombres)" Out Feb 2023
Rockshots Records will be releasing the English version of France's Manigance's latest album "The Shadows Ball (Les Bal Des Ombres)" on February 24th, 2023. The original francophone version was released on March 18, 2022.
Ea$y Money And Chilla Jones Team Up And Spit Hardcore Bar For New Video "It Ain't A Game"
Chris Williams And Kid Reverie Journey From The Blue Ridge Mountains To The Outer Banks Coast On New Single "Carolina"
"I'm always down for a love song about a place," says Steve Varney—better known as Kid Reverie—of his new collaboration with lifelong Carolinian, Chris Williams. Released today as a single from their upcoming album together, "Carolina" is just that. "The story starts on the beach in Wilmington. It stretches out to the Smokies and ends on the Outer Banks in Ocracoke's Silver Creek Harbor…where the sun can be observed setting over its silver waters through the mouth of the harbor," recalls Williams. "Surely one of my favorite memories."
Taleen Kali shares new single "Tomorrow Girl," announces first shows of 2023
"'Tomorrow Girl' is about finding your future self when the present isn't cutting it. I wrote this song when I desperately wanted change. Sometimes when we want change we seek the wrong kind of love, we take drastic measures, we make dumb mistakes. This song is my dumb mistake. There are so many punk songs titled "____ Girl" and I wanted to write a song in that tradition from a female POV. So, it's a song about a girl, but we don't know if the subject of the song is a love interest or if it's the narrator having an inner conflict, which I wanted to leave purposefully vague; an inherently queer song." -Taleen Kali
Singer-Songwriter Ian Arden Debuts With "Nadia"
Ian Arden, the twenty-something Toronto troubadour was raised in a French Canadian and Moroccan household. When Ian began speaking as a toddler, he struggled with a stammer. Speech therapy showed meager results at best, so his father began teaching him to recite song lyrics from memory, mainly focusing on the songs of Leonard Cohen, Paul Simon and Bob Dylan. Every night, a new song was chosen, and Ian would repeat the song's lyrics again and again until they were recited in their entirety with no stammer and no accent.
Skope: Cat Clyde new "I Feel It" single/video
Today, Canadian indie-folk artist Cat Clyde released the evocative and haunting new album single "I Feel It" which delves into her experience of being an empath. The latest off her new album Down Rounder due out Feb. 17, the song focuses mostly on the positive elements but also a little about the challenges, feeling relief and solace through connecting with nature. Like her "nature punk" contemporary Hurray for the Riff Raff, Clyde's malleable singing voice and contemplative, poetic lyricism espouse an essential connection between our spiritual center and the natural world that surrounds us.
BRONX DRILL STAR SHA EK UNLEASHES "SITUATED" MUSIC VIDEO
The manic energy of the video matches the kinetic flow of the track. As Sha EK proclaims, "We're always situated for the situation," he flaunts cash in the kitchen and raps to the camera from a stairwell while maintaining his position as the center of attention in every single frame. The video only asserts his powerhouse presence as an artist-to-watch this year.
Dancehall Star Jahvillani Sets the 2023 Narrative with Warrior
Dancehall star Jahvillani begins 2023 with the release of his powerful new song "Warrior." Setting the 2023 narrative, the Dancehall trendsetter empowers fans to fight for the accomplishment of their goals with determination and persistence.
FORTUNE CHILD Releases Official Music Video for "All I Wanna Know"; FFO: Rival Sons, Lenny Kravitz, Dirty Honey, Soundgarden, Black Keys, Greta Van Fleet
"All I Wanna Know" is the next step towards what we feel is becoming our new sound. It holds true to our Rock roots, but there's also a bit of a sonic expedition in the mid section, and the visual that goes along with the video hints at that as well. We've got a lot of genre-bending in our future and we feel like this is our first real leap in that direction as a trio." – FORTUNE CHILD
Guz and Camden Cox Join Forces on Proggy, Melodic Tech House Collab "Pouring Rain" for Insomniac Records – OUT NOW
Guz has been on a tear recently, after huge hits from the likes of "Set U Free" and his follow-up collab "What a Life" with John Summit, earning him radio support on BBC Radio 1, KISS Dance, SLAM!, 538, as well as holding the honor of having the 2nd best sold track on Beatport last year and earning the #11 Best Producer spot on 1001tracklists. Cox recently touched down on Insomniac Records with her "Fears In The Fire" with Miane, and has worked with heavyweight artists such as Meduza, Gorgon City, Vintage Culture, LP Giobbi, Eli & Fur.