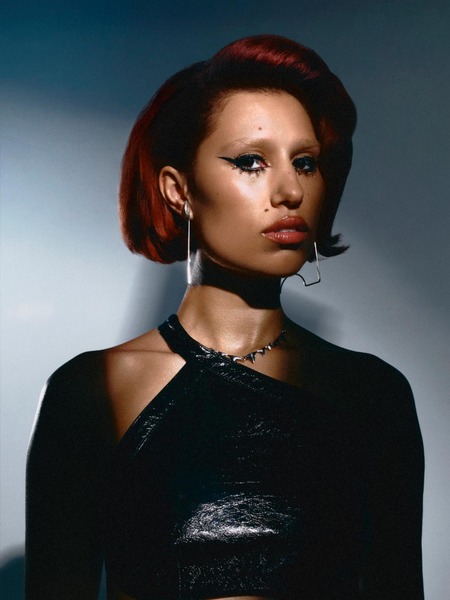 @skopemag news – thursday – january 5, 2022 @ 11 pm est
@skopemag HQ – http://smarturl.it/skope
@skopemag Menu – https://skopemag.com/2022/07/11/skopemag-editorial-services-the-menu
Tobias Dray's for the fans surprise release "Maya" takes off on streaming platforms
Written with a chance online encounter in mind, French producer, vocalist and musical mad scientist Tobias Dray ended 2022 with a for the fans release of "Maya." Teasing clips from an Omegle conversation with a stranger almost two years ago, fans created their own romantic storylines and made the track a viral story before it was even released. Clarifying that "Maya" is neither a love song nor a friendship song, Dray sings "Maya, I hope I'll never meet ya" in hopes of keeping a perfect moment untouched – Stream.
Yung Mal Runs Up Bands in Flex-Heavy "Gah Damn" Video
An influential figure in his hometown scene, Yung Mal is ready to step back into the spotlight in 2023. Donning his stunna shades as he counts his blessings and his bands, Mal shares "Gah Damn," his new video single. Over an apocalyptic trap beat by BMarch, Brgndy, and DY Krazy, Mal perfects his tumbling flow, unfurling tongue-twisting flexes with effortless ease, while taking a moment to mourn a fallen friend: "Lost my heart when my brother got killed," he spits. In the video, directed by close collaborator ShotByWolf, the Alamo Records signee sparkles in his black-and-white fit, as he counts his hundreds and shows off his collection of souped-up vehicles.
VIDEO: Benji Tranter releases 'To Your Eyes' visual ahead of forthcoming debut album!
After a hiatus of over five years, Welsh songwriter and multi-instrumentalist Benji Tranter returns with debut solo album 'Songs to Make You Happy', coming out 20th January on Pear O' Legs Records.
Post-Hardcore Act Lasties Share New Video For "Don't Close Your Eyes"
Italian post-hardcore act LASTIES has shared a new video for their single "Don't Close Your Eyes". Recorded at Theorem Studio and produced by Jarno Bellasio, the new single is a good mix of genres, from alt-rock to pop vibes, as explained by them: "'Don't Close Your Eyes' is what's left of a love song when love turns sour. Featuring an alternative rock, memorable chorus with softer EDM/Pop vibes in the verses, the tune evolves into a heartfelt, epic bridge where the three voices of Sara, Marco and Greg fuse into one choral gut punch of emotion. The lyrics are a caveat never to lose your humanity. Love is the sweetest of games, but two hurt lovers can be each other's worst enemy, creating a vicious circle of guilt tripping. You can choose to feed into the circle, close your eyes and pretend it's your partner's fault for changing. Or you can distance yourself, admit that you're no saint and two wrongs don't always make a right. And, if you care about who you used to love, walk away".
James Yorkston, Nina Persson & The Second Hand Orchestra release "The Harmony"
Next Friday sees the release of James Yorkston, Nina Persson and The Second Hand Orchestra's new album The Great White Sea Eagle. Today, the group share their third song from the record, "The Harmony."
Yorkston's and Persson's voices intertwine over delicate plucking of cello and violin as they sing: "But harmony, it has escaped me, and the world becomes too fast".
Black Belt Eagle Scout releases new single "Nobody" | New album "The Land, The Water, The Sky" out February 10th on Saddle Creek
Black Belt Eagle Scout's forthcoming album, The Land, The Water, The Sky, is out February 10th on Saddle Creek. As previewed in lead single "My Blood Runs Through This Land," the album is a love letter to indigenous strength and healing, and a story of hope, as it details the joy of returning. Today, Black Belt Eagle Scout presents a new single/video, "Nobody," which is a song about representation. Thrumming percussion gives way to swelling licks of electric guitar, and in the more mellow moments, Katherine Paul's voice resonates: "Nobody sang it for me like I wanna sing it to you." Directed by Evan Benally Atwood,
Jill Barber Ignites Focus On The Struggles Of Parenting That Go Unnoticed In Title Track "Homemaker"
Jill Barber wants parents to know that they are not alone and that she recognizes them. Her newest album—Homemaker, out February 10th via Outside Music— is her gift to those who feel their caretaking efforts go unappreciated or unnoticed and celebrates all in her latest profound single and title track, "Homemaker."
Frankie Rose announces first new album in six years, shares first single "Anything"
After spending nearly two decades establishing herself across New York and Los Angeles independent music circles, Frankie Rose returns after six years with a fresh form, aesthetic, and ethos embodied in her new full-length album Love As Projection, out March 10 on Slumberland. Celebrated by countless critical and cultural outlets over the years for her expansive approach to songwriting, lush atmospherics, and transcendent vocal melodies and harmonies, Love As Projection is a reintroduction of her established style through the new lens of contemporary electronic pop.
LGBTQ+ activist STORRY brazenly depicts misogyny and abusive relationships in unapologetic album
STORRY received a huge kickstart in light of the arrival of her forthcoming album, teaming up with Stormzy on the title track of his freshly released album 'This Is What I Mean', out now. STORRY bestowed her operatic vocal talents, creating an uplifting and soul-stirring track.
Stone Nomads Premieres "Fiery Sabbath" at BraveWords Today
Texas Doom metal purveyors STONE NOMADS release and premiere the new official music video for the thunderous single "Fiery Sabbath" on January 5, 2023, with the accompanying release of the digital audio extended single "Fiery Sabbath" including new epic B-side "Gallows Walk" and special bonus track "Sign of the Wolf" (featuring guest appearance by Esben Willems of Monolord), available at https://stonenomads.bandcamp.com/album/fiery-sabbath
Object of Affection (mems of Fury, Death Bells) Announce Debut Album, Share Single / Video "Half Life" – 'Field of Appearances' on Profound Lore out March 3
LA's Object of Affection tap into the primitivism of said members' diverse projects while elevating their capacity for atmosphere and melody. Hints of gloomy punk, forlorn new wave, and down-and-out Regan-era alternative rock reverberate in their sound, not as pastiche but in sonic kinship to the austerity and fatalism embedded in the previous generation's desperate and dejected anthems.
SAMTAR Set to Release "Shadow of the King's Charade"
Alternative one-man band SAMTAR will release its newest endeavor, Shadow of the King's Charade, on January 13. Comprised of 13 wildly imaginative compositions, the album stands out as an artistic, genre-blurring journey through the multiverse.
Singer-songwriter Gary Hempsey Shares Visuals For Satirical New Single 'Ganja Gnomes'
Singer-songwriter Gary Hempsey shares his unique, quirky new single 'Ganja Gnomes' just in time for Christmas.
Bringing together surreal witty lyricism with a warming bluegrass-come-americana/ folk soundscape, Gary's musical maturity and musical identity is captured in a sonically organic mix of live instrumentation under Hempsey's husky lead vocals.
SELF-DECEIVER – Release Official Music Video For "Where the Purest Souls"
"Where The Purest Souls is the first video we released and it was the last song we wrote for our debut album Across The Styx album. Musically speaking there is a blackened death metal influence, with heavy palm muted riffs mixed with slow dark chord progressions, that accompanied with heavy pipe organs creates a obscure Behemoth vibe. Lyrically the concept is pretty straightforward, the song is about the pro-life speech used by the Catholic church to condemn and judge those who choose abortion while they couldn't care less on traumatizing and destroying the innocence and the psych of many children's around the globe by minimizing and covering up multiple cases of pedophilia they are accused of.
Vevo and TikTok announce partnership; launch top-trending video show
Vevo, the world's leading music video network, today announced its partnership with TikTok to create and program Trending on TikTok, a new weekly Vevo show rounding up the music videos of the top trending songs on TikTok, alongside clips of the creators utilizing these songs in their content
Trending on TikTok will be available across the Vevo network in the U.S., Canada, Mexico and Brazil, and will be a staple TV premiere on Vevo's FAST (free ad supported streaming TV) channels, with consecutive airing during peak viewing hours throughout the week.
NEW video clip for KiaRa ("Nostalgia" out from "Archangel" album)
KiaRa is a symphonic metal band founded by Anna KiaRa (singer of Imperial Age) in 2019 as her solo project and then formed into the full band when Anna's friends and colleagues on music stage joined her.
The Band's music style is based on classical female fronted symphonic metal but also combines elements of different metal subgenres like symphonic black metal, modern metal and folk metal.
Hardcore band End It share new single with late night nostalgia inspired video
Coming off a landmark year with the release of their EP, Unpleasant Living, today Baltimore hardcore band End It shares new single "Familia Finito." The track wastes no time diving into the band's bouncy thrash style and a charismatic vocal delivery from Akil Godsey. The video for the song, directed by Kenny Savercool, takes a comedic spin on the heydays of late night TV, mocking clips like Miss Cleo's Psychic Readers Network, Girls Gone Wild, and more. End It will hit the road this month with The Chisel and Buried Dreams, and you can find the band's full list of tour dates below.
AFTERMATH Releases New Single "Transform & Disrupt" + Official Music Video
meija Shares the Official Video for "Time For Us" 
When asked about the video meija adds, "I wanted the video for 'Time For Us' to really focus on the lyrics. Something about this traveling songwriter idea (inspired by Inside Llewyn Davis and Bob Dylan) felt like it put the focus on the song. The song's all about accepting the fact that you can't control everything. And sometimes you have to let things happen and just go from there, for better for worse."
The cute but spooky bludnymph shares an aggressive episode of her life, "Lights Out"
While working with producer Cirkut & fellow musician FAANGS in the studio, bludnymph decided to switch up the mood from her cutesy music and wanted to channel her aggressive side instead. Sometimes, you've gotta just let it all out because something's annoying you and you can't let it get bottled up inside.
Though bludnymph has experimented in different genres, it's started to all make sense together from one song to the next. What ties them all together as bludnymph songs is that they all have an element of "spooky, magic, and sexy!" Her music feels like a cohesive series, and these songs are all different episodes of her life that she's sharing.
RAYE REVEALS TRACK LISTING FOR DEBUT ALBUM COMING FEB 3; "ESCAPISM" TOPS 120M STREAMS
Today, RAYE reveals the complete tracklist for the highly anticipated album set to include her current smash hit single "Escapism." (feat. 070 Shake) in addition to previously released tracks like "Black Mascara.", "Hard Out Here.", and "The Thrill Is Gone." The deeply personal 13-song body of work – touching on everything from RAYE's painful experiences in the music industry to sexual abuse, rape, body dysmorphia, addiction, misogyny, and even climate change – also includes new standouts "Ice Cream Man", "Buss It Down", and "Five Star Hotels" with UK alt-R&B vocalist Mahalia.
Gothic Indie-Rock Band Souls Extolled Releases 'MMXXII'
The Austin based Souls Extolled are known for their diverse and provocative blend of familiar and eclectic rock fusion. Taking parts from indie and alt rock to grunge, ska, and punk, they have created a modern rock of the ages that can only be described as purely Souls Extolled. Their newest album, MMXXII (2022) is out now and available everywhere you stream music.