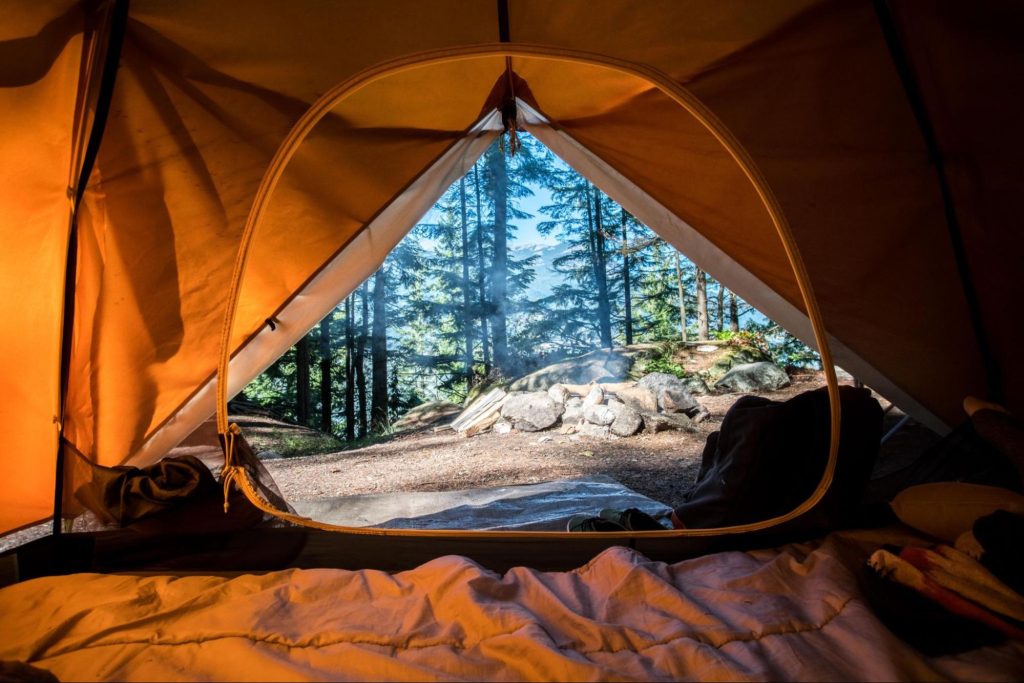 When camping, most people don't think about the smaller details of their trip. You can find the greatest spot and have some good camping gear but what truly enhances the experience is the snacks and meals you have on your trip. You don't want to be left with limited options since you're out in nature and well away from the nearest supermarket.
That's why preparing your meals and snacking options is vital before you reach your destination. You'll be surprised at how many delicious options you can store and take away with you into nature. This article will go through six of the most essential snacking options you should consider for your next trip.
Jerky and Dried Meat
Jerky and dried meat have been popular camping snacks for years, beef jerky is easy to store, highly nutritious, and packed with protein. It is also available in various flavours, so you won't get bored of the same taste. These are also great to take on trips because they are very space efficient, you'd be surprised how much you can fit in a small package, which is especially handy for those who enjoy hiking. Truly a delicious and convenient option for those who enjoy camping.
Nuts and Seeds
Nuts and seeds are great sources of protein, fibre and other essential vitamins and minerals. Just like jerky, this is an easy option to store and will last for the entire trip so you don't need to worry about them going out of date. You can choose almonds, cashew nuts, pumpkin seeds, and walnuts, the options are endless, just go through and select your favourites. You can also make your own custom nut mix and include some dried fruits if you so desire.
Fruits
Fresh fruits are a great way to get some natural sweetness in your diet while camping. These can include apples, bananas, oranges, berries, and other fresh fruits that provide essential vitamins and minerals to keep your energy levels up throughout the trip. If you want, you can also look for dried versions of these fruits, which will keep for longer, it all really depends on preference.
Campfire Popcorn
Popcorn is a great snack to have while camping, not only is it delicious, but it's extremely easy to make during your trip. All you need is some popcorn kernels, oil and salt, and you'll be able to make the perfect campfire popcorn right in front of your eyes. You only need to heat the kernels up on the campfire and see them popping. This can also be a fun activity that you can do with your friends and family.
Protein Balls
Protein balls are a great way to get all the essential nutrients you need in one convenient, easy-to-carry package. You can find protein balls that come in various flavours, from chocolate and peanut butter to fruit and nut varieties. These are perfect for when you need a quick energy boost or a snack on the go, you can also make these yourself at home if you want to customise your ingredients.
Chocolate bars
Lastly, chocolate bars are always a great way to treat yourself while you're out in the wilderness. They provide that sweet hit of sugar when you need it most and can be stored for longer, so you don't have to worry about them going bad. If you're a little more health conscious, then look for dark chocolate as these usually have less added sugar. Alternatively, you can also bring cocoa to have as a warm drink by the campfire if chocolate bars are not your jam.
Summary
Overall, these six essential snacking options will help ensure your camping trip runs as smoothly as possible, you don't want to be worrying about food options and instead, you want to enjoy the experience. So make sure to choose your favourites and pack them for a tasty snack while being out in the great outdoors. Hopefully, we've given you some inspiration, and your next trip is as enjoyable as it can be!
Photo by Scott Goodwill on Unsplash