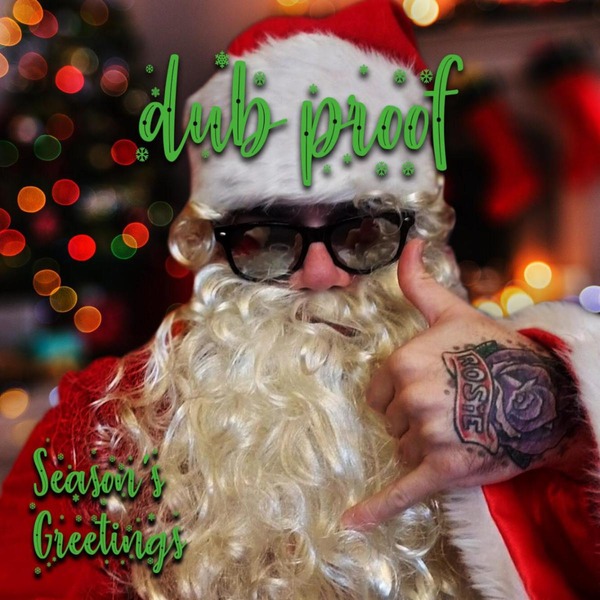 Christmas time is a time when people put aside the trials & tribulations of the everyday grind, and come together to help one another & spread positive cheer throughout the season. We wanted to keep alive our favorite reggae Christmas songs while offering everyone something fun & different to listen to this year. Season's Greetings
Dub Proof is a Jersey Shore Reggae band that does things a little bit differently. While everyone else wants to yell at the crowd all night asking "HOWS EVERYBODY DOING?!" Dub Proof already knows the answer to that question is "Whoooo". They would rather you relax, get comfortable, enjoy a cold beverage of your choice and be able to conversate with a new or old friend while enjoying the music.
Dub Proof can be described as a throwback to classic roots reggae sound that focuses on re-creating "The Dub" which is using different sound effects & techniques to produce a swirling, soundscape of echoes & reverberations as a homage to legends that came before them like Augustus Pablo & Burning Spear. To complement a rock solid rhythm section held down by Nick Paolise & Kenny Pete on bass & drums respectively, lead singer Rory Fream's smooth vocals blended with David Hollander's soaring tenor sax impressions, Dub Proof is sure to take you on a musical journey without leaving your couch.
For over 10 years, Dub Proof has smashed numerous stages from Brooklyn NYC, to Cambridge MA & all points in between. From mountain valleys in southern Vermont and all over the Jersey Shore, sharing stages with notable reggae artists such as Pato Banton, Yellowman, Kenyatta Hill of Culture, Inner Visions, Badfish, Dubbest, The Expanders, Mike Pinto, Giant Panda Guerilla Dub Squad as well as the late Robbie Shakespeare with Sly Dunbar & Mykal Rose of Black Uhuru, The Mighty Diamonds and the godfather of dub Lee "Scratch Perry"