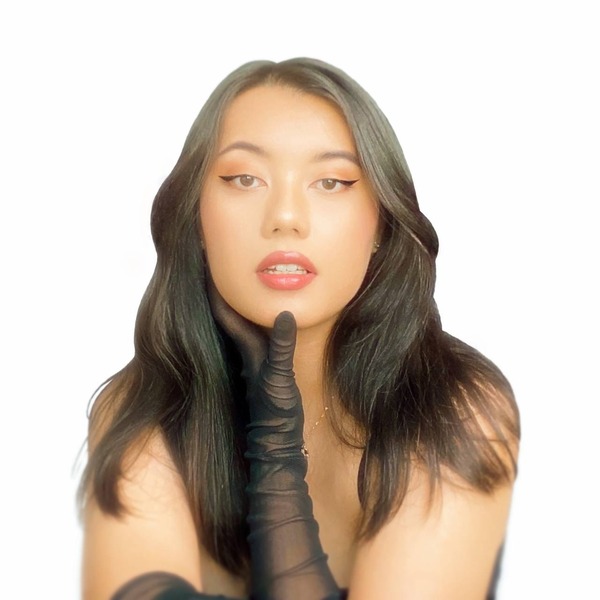 @skopemag news – monday – december 5, 2022 @ 10 am est
@skopemag HQ – http://smarturl.it/skope
"Nick Freeze – I Do"
"Timeless" by D. Hewitt is a very honest song. The passion that D. Hewitt shows on the record is unmatched & very heartfelt. This song is guaranteed to touch the soul. Check out the visual on YouTube now.
Music Submission: HOLLYWOOD NIGHTMARE
As you'd expect, Hollywood Nightmare is from the heart of Hollywood, California. Ever since their debut in 2018, the band has gained momentum and established a reputation for themselves as the metalcore troubles. They have appeared on radio stations, magazines, and shared stages with big industry names like: Escape The Fate, Attila, Luke Holland/Jason Richardson, and also headlining the 2021 Metal In The Mountains festival. HN is comprised of: Kyle Davies (Vocals) Luke Nightmare (Drums) Scott Mik (Guitar) Dex Van Rooyen (Bass). "We are currently working on something that's very different than what we've put out to the world so far, be sure to follow us on social medias to check out the exciting insights."
NEW lyric video for BLOOD OF THE WOLF ( "Father War Enthroned"
Skope x The Kut 2022 FIFA World Cup Single
The track's already featured on EFL football highlights and Premier League coverage on talkSPORT, Sky Sports Cricket & Diamond League Athletics on ITV and BBC Sport since the album released to Number 1 rock status this summer.
All-Star Charity Project FEELINGLESS Releases New Album "Metal Against Animal Cruelty"! Out now on Noble Demon!
All-star charity project Feelingless has released its brand new studio album Metal Against Animal Cruelty via Noble Demon. Brought to life by Hugo Markaida, member of Spanish melodic death metal band Rise to Fall, Feelingless is a project to support animal rights and to give a voice to the voiceless. With guest appearances by the likes of Björn Strid (Soilwork), Jon Howard (Threat Signal), Christian Älvestam (Solution .45, Miseration) and Ettore Rigotti & Claudio (Disarmonia Mundi) – just to name a few – Metal Against Animal Cruelty offers eleven tracks and the proceeds raised from this release will be donated to local animal shelters in Spain and to 'Animal Equality' (https://animalequality.org/), a well respected, transparent and very efficiently working international animal welfare organization.
[Single] Act-1 & Sankofa – Flowerpot Head ft. Showrocka prod. by Explicit Mass Productions
"Three MCs, one raw beat, no hooks, run it! "Flowerpot Head" is the lead single from "VLTR KMBT," launching the team up of Rooftop god ACT-1 and Fort Wayne motormind Sankofa with a fire-barred feature from New Haven's lord of the verse Showrocka. Explicit Mass Productions provides the sonic backdrop for these three wordsmiths to lay their groundwork.
Mary Mi is a Swedish indie-pop artist with a thing for playful melodies, messy, big soundscapes and brimming drums. In November 2021 Mary Mi released the concept EP "In the Hall of the Mountain King", where she used famous classical pieces from guys like Beethoven and Grieg and turned it into modern indie pop, a sound described as "impressive and very groovy" by HYMN. She has also been supported & noticed by Gaffa, Sveriges Radio (P4 Nästa), SVT (soundtrack for "Lantisar") etc.
Music Submission: DJ Sonic Boom
DJ Sonic Boom is a song writer / music producer / artist from Pittsburgh PA. He began producing music during the pandemic lockdowns of 2020. DJ Sonic Boom placed in the top 10 in fan voting for the BeatStars 2021 Song Writing Competition with his entry "My Baby's Down To Ride". He has been featured on the large YouTube lyrics video channel "Pillow Music" with multiple tracks. His bread and butter is pop music. Two of his pop songs ("So Fine" and "Stop and Tell Me") have been featured on the large internet radio station radiolovelive.com. "Find Paradiso" is his first EDM track.
HZED: Australian Rockers Release A New Single 'You Know'
First formed in 2013 as an unnamed project by guitarist Shannon and Drummer Sam, HZED are a melting pot that transcends generations. With feet firmly planted in the roots of the last 5 decades and influences that make up the cream of rock royalty, HZED bring the power of the late Chrissy Amphlet through lead singer Michelle, a rhythm section that drives ferociously in and out of oncoming traffic and guitars that shift and change as those that would in the highest octane of muscle cars.
Fantastic Negrito Unveils Brand New Reimagined Acoustic Version of "Oh Betty"
In celebration of his fourth GRAMMY nomination for his song "Oh Betty" in the "Best American Roots Performance"category, soulful singer, songwriter, musician, and activist Fantastic Negrito (neé Xavier Dphrepaulezz) has released a brand new reimagined acoustic version today. Part love story, part history lesson and with acclaim spanning Pitchfork to NPR, the multimedia project tells the defiant tale of his seventh generation white Scottish indentured servant grandmother Betty Gallimore who was living in a common law marriage with his seventh generation African-American enslaved grandfather, Grandfather Courage, in the face of the racist, separatist, laws of 1750s colonial Virginia.
Bianca Tañega Caps Off The Year on a Delicious Note with Brand New Single, 'Off Shoulder'
"I think it's exciting when you know that you excite your partner so much that it's almost like you hold the power," Bianca says, "That's mainly what this song is about, like reveling in that fact and allowing yourself to get a little cocky about it, too. It's rich and really fun."
Although it has a relatively more risqué theme compared to her past work, the song still exudes female empowerment and shows her listeners that there's confidence to be found in being in touch with oneself and in playing tease. 'Off Shoulder' is Bianca Tañega's delicious cap for another successful year, and listeners can be sure to hear more from her when the new year comes.
VIDEO: Holly Henderson's psych-pop gem "The Planes"
With the release of new single "The Planes", Holly Henderson has announced that her second album, "The Walls", is finished, mastered, and on its way to the pressing plant for release in early 2023.
Symphonic Death Metal Band GODIVA Release Single "The Meaning Of Life"
Portuguese long-running Symphonic Death Metal band GODIVA set February 3rd, 2023 as international release date for their highly anticipated debut full-length album Hubris!
BLVCK VIØLET continue their musical soul-search with the brand-new emotive record "hate me"
Already receiving traction from BBC R1 and the Isle Of Wight Festival, BLVCK VIØLET are the rising R&B artists that need to been everyone's radar.
Charting artist releasing new Christmas Single
"Snowman" is a ghost lurking in the shadows. Is it a figment of imagination or a real person? "Snowman" follows in Sofia Talvik's more than 10 year long tradition of releasing Christmas songs that lean towards a darker side of Christmas.
Derry Melodic Punks PARKER Reveal New Single 'Superhero' Out Now
Derry, Northern Ireland melodic punk newcomers PARKER have revealed their latest single 'Superhero' which is set for release on 5th December 2022.
Produced by Cahir O'Doherty (New Pagans, Fighting With Wire, Jetplane Landing) the new track is a classic old-school pop-punk breakup song in a Drive-Thru Records tradition that's already becoming a firm live favourite with fans.
THE VELVET HANDS — Check-Out Of 2022 With New Track: "Over It Now" || + New Album Out 3 Feb
Blending hedonistic hooks reminiscent of The Strokes with a slacker kind of storytelling plucked straight from Pavement's playbook, the band's latest outing is an anti-capitalist anthem spun with an easy-going, lackadaisical charm.
Black London releases new single and music video "Letters I Never Wrote"
Black London is ready to make you enjoy a different rock, full of melodic tastes and deep lyrics. The band's newest release "Letters I Never Wrote" is available on all streaming plataforms and comes with a new music video.