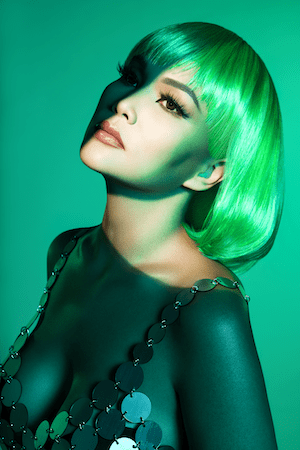 @skopemag news – friday – december 2, 2022 @ 7 am est
@skopemag HQ – http://smarturl.it/skope
Bri Oglu Gives Listeners A Post Pandemic Escape With Debut EP Somewhere Else
Bri Oglu has released her debut EP Somewhere Else. This six-track piece is a collection of originals and covers that come together to allow the listener to escape. Building on her deep, cinematic-pop sound, this EP connects with a range of listeners and is now available on all digital streaming platforms worldwide.
Somewhere Else is the final chapter after the successful release of her previous four singles. "Slowly," "Enough," and her epic covers of "Dream On" and "Genie in a Bottle," were Bri Oglu's introduction to this world, and she has truly laid the foundation for this EP to make waves.
Coco Bevan Drops New Video for "Bruised Ego"
Sydney's Pop Princess Coco Bevan gives us a look into her heartbreak experience through the pop anthem "Bruised Ego." Bevan gives listeners catchy lyrics designed to have you screaming along with her by the end. Coco Bevan combines electro-pop sounds with theatrical and cinematic qualities to make a one-of-a-kind spectacle in her new music video.
SAC// Euthymia "Naches" Out Now
The word Euthymia, etymologically Greek, describes that "stable mental state or mood that is neither manic nor depressive, free of catastrophic and/or problematic oscillations".
JORDAN HAWKINS & REGGIE BECTON SHARE "SCREAMIN'"
R&B singer-songwriter Jordan Hawkins shares a sensually powered nightclub anthem "Screamin'" featuring Reggie Becton. Produced by Blake Staus, Stari, Nutrivore, and Jordan Hawkins, they've curated the perfect vibe mixed with Jordan's signature guitar riffs and melodies. Hawkins and Becton are no stranger to collaborations having just performed together in Washington DC, New York City, and LA's Peppermint Club this month. Hawkins is also doing a run of SoFar Sounds shows (domestic and international) and performed a Yahama London show this week. Before this, Hawkins shared "Play" and a Colors performance of "Super Power" and he is set to release a project next year.
New Christmas classic from country music's Robby Johnson, "Oh! Santa, Please"
They say true inspiration comes from someplace else — It's a gift from above. The song found me. It wrote itself. These are not silly notions, at least not for Nashville-based singer/songwriter Robby Johnson.
His new Christmas song, "Oh! Santa, Please" is out now via The Nashville Record Company and a perfect addition to Christmas playlists. The song came to him in a dream… well, two dreams, in fact.
WATERPARKS & BLACKBEAR UNVEIL "FUCK ABOUT IT" MUSIC VIDEO
Seth Swirsky Shares "Christmas Eve" Single
"The origin of this song is funny: I met a lovely woman at a Christmas party in New York City awhile back named Eve. We hit it off but she told me she was leaving the next morning to go back to LA, where she lived. I said, 'I guess I have to wait till next year to see you at this Christmas party again, huh?.' And, for the next 3 years, that is when I saw Eve: on Christmas Eve at that annual party. She was literally my 'Christmas Eve!'"
THE ROCKET SUMMER Escapes Into An Isolated Distorted Trance In Alt-Rock "M4U" Video
HERON Stream Entirety of Empires of Ash at No Clean Singing
Canadian sludge metal band HERON are streaming the entirety of their album Empires of Ash via No Clean Singing. The album will be out tomorrow via Sludgelord Records.
AN NCS ALBUM PREMIERE (AND A REVIEW): HERON — "EMPIRES OF ASH"
LOSER release second riffed-out single 'Hold On You', Continuing their stellar rise
Melbourne's premier alt-rock outfit LOSER continue the release of their innovative 'Netflix-style' EP with the second riffed-out single 'Hold On You'.
This release continues the mapping of a new LOSER who flip the traditional EP release model on its head with 'Stadium Dreams On A Bedroom Budget'. The first release from the EP, 'Heaven Can Wait' set expectations for the remaining EP high with soaring riffed-out power that received high acclaim from industry tastemakers such as NME, Amnplify, triple j, SYN, BRock, 4ZZZ, Rebel FM and more.
Canadian America's Got Talent Finalist Roberta Battaglia Releases Soaring "Truce" About The Power of Forgiveness
Brody Bond (alt folk) // "The Mo(µ)rning EPs" – out now!
Colossal Dance Collaboration Brooklyn Tastemakers
Signature to Bohan Phoenix's style, the song incorporates both Mandarin and English lyrics relaying a unification of cultures and musical backgrounds in dance music. In eliminating all perceived boundaries creatively, the track's "stream of consciousness" lyrics are structureless and surprising, further opening the mind of the listener.
LIEFORM Release New Single 'Different Day'
"Different Day", in the words of post grunge group Lieform, "is about the world's opioid epidemic and our very policy's control over not only our addiction, but our ignorance and naivetés, keeping us subjugated and simultaneously asleep while they work our own laws against us right under our snoring nostrils and drooling mouths.
ADRIMAARD releases his new single 'My Life Would Suck'
Swedish DJ and producer ADRIMAARD has since the age of 17 made the Stockholm club scene jump and dance. In present day you can catch him as a resident DJ at Prestige and Fröken Vandal. He has also supported artists such as Samir & Victor, LOV1 and Darwin & Backwall and is planning a tour in Switzerland later this winter.
PNAU & TROYE SIVAN NEW SINGLE 'YOU KNOW WHAT I NEED'
Icewear Vezzo, Jeezy and DJ Drama Drop "One Time"
Embrace winter with Nicki Wells' 'A Little Christmas of My Own' [out Dec 2nd]
RISING ARTIST BRAKENCE DROPS NEW DEBUT ALBUM 'HYPOCHONDRIAC'
Today, genre-blending producer-singer/songwriter brakence releases his debut album hypochondriac, via Columbia Records. The 13-track collection of songs features a blend of pop, rock, alt-r&b and trap influences. In addition to eight brand new songs, hypochondriac also includes previously released tracks "caffeine," "bugging!," "venus fly trap," "argyle," and "cbd."
JESSIE MURPH RELEASES LATEST TRACK "DRUNK IN THE BATHTUB"
After adding a slew of dates and upgrading venues due to popular demand, the rising star has sold out her first ever North American headline tour slated for Spring 2023. The 29-date run kicks off on February 23 in Columbus, OH and includes two shows in both New York and Los Angeles as well as stops in Nashville, Toronto, Chicago and more before concluding in Jessie's hometown of Huntsville, AL on April 7. See full routing below and visit https://www.jessiemurph.com/ for more information.
R&B SENSATION RINI DELIVERS ANTICIPATED SOPHOMORE EP 'ULTRAVIOLET'
BTS RM'S SOLO ALBUM INDIGO OUT NOW
CONAN Announce Evidence Of Immortality UK Tour 2022
NEW RELEASE: PAUL PAYNE837 – BAD ENERGY FEAT. DJ VICTOR256 & CJ TRAFORD
"Social media is a great tool and at the same time it can be a place full of hate and envy. The idea of this song came about the time I hit 1 Million streams on Audiomack, it was such a great feeling to reach such a milestone though it came with both negative and positive energy.
BRONX DRILL PHENOM SHA EK UNLEASHES "LEVEL I'M AT" MUSIC VIDEO
TIAGO PZK TEAMS WITH YANDEL ON "DELINCUENTE"
DAVID SABASTIAN'S WE ARE GOD ALBUM IS AVAILABLE EVERYWHERE NOW
Powfu Releases Debut Full-Length Project: surrounded by hounds and serpents
Märvel release new single "Turn the Page"
Stirring Alt Pop: Reality and Amnesia New Visuals
Singer/songwriter, producer, screenwriter and actor Roskamala is set to make her mark as a creative visionary with her thoughtful musical releases full of evocative storytelling wrapped in a unique sonic fusion. Born and raised in Thailand, Roskamala became an actress and fashion TV host. Realizing that her dream was to pursue music full time, the songwriter moved to the United States and teamed up with acclaimed Grammy award-winning producers Ghian Wright (Paul McCartney, Coldplay, Janet Jackson, Foo Fighters) and Robert L. Smith (Lady Gaga, David Bowie, U2) for her debut EP.
CARL COX DELIVERS 'ELECTRONIC GENERATIONS' THE LEGENDARY ARTISTS FIRST ALBUM IN OVER A DECADE
Today, Carl Cox delivers to the world, his brand-new, feverishly anticipated, first artist album in over a decade, 'Electronic Generations'.
For anyone lucky enough to be at Carl's headline show at Wembley Arena in October they'll have heard Carl playing the album from start to finish. But for everyone else, this will be the first time they can finally listen to 'Electronic Generations' in full – following a string of massive single releases this year, and most recently his 'Welcome to My World' EP.
Vintage Culture delivers club-focused two-track EP on Tomorrowland Music
Closing off the year in style, Brazilian artist Vintage Culture once again demonstrates his musical capabilities on a special two-track EP, out today on Tomorrowland Music.
Featuring two of his biggest club tracks of 2022 ('Fractions' and 'Agape'), one of dance music's most acclaimed artists has curated the ultimate crowd pleaser for an energy-fueled club night, bound to captivate dancefloors in gripping fashion.
IST IST – Reveal Synthy "Mary In The Black And White Room" Single || New Album In 2023
Mafro drops smooth club-focused single 'Hollow'
HIBOU — Releases New Single: "Night Fell" || + Announces New 'Arc' EP Out 13 Jan
American multi-instrumentalist HIBOU is back with new single "Night Fell", along with the announcement of a new EP 'Arc' (due 13 January 2023).
Floating through a breezy blend of gossamer vocals, twinkling instrumentals and lush textured melodies, "Night Fell" is a delicate and jangling track that paves the way for Hibou's new EP 'Arc'.
Singer and actor Serge Clivio celebrates life in new holiday album 'JOY'
Just in time for the holiday season, singer, actor, and recording artist Serge Clivio releases a full-length Christmas album titled, JOY. JOY is now available on all digital streaming platforms.
A mix of the classics we all love, and some original songs Serge Clivio celebrates the holiday season in his new album, JOY. Serge's soulful vocals fit perfectly into the impassioned genre.
2KBABY HANDS OVER HIS HEART ON NEW SINGLE "STAND LOVE"
Emir Taha shares new single/video "Off Days" via Polydor
Today, Brixton based Turkish artist Emir Taha shares brand new single "Off Days", out now on Polydor Records.
"'Off Days' is about that someone who loves you and supports you through your lowest, toughest times, even when you don't have the energy to show them how much you love and appreciate them," says Taha.
THUMPER — Unveil Official Video For New Single: "Summer Assault"
Complementing THUMPER's idiosyncratic style of noise-driven rock, the new video was directed by visual artist Julie Weber, and sees two concurrent yet wholly different lifestyles played out side by side. Weber explains:
JAWS THE SHARK releases self-titled EP & shares new single 'Didn't Even Know What I Was Looking For'
Enigmatic alt-rocker Jaws The Shark releases his blistering self-titled EP, out today (December 2nd) via So Recordings (Enter Shikari, Placebo).
Teaming with the revered label for his new record, the London-based musician's latest work is another full-throttle alt-rock assault, spawning lead tracks including 'Destroy The World' (feat. Dinosaur Pile-Up) and 'Reno', and follows his acclaimed nationwide UK tour supporting cult outfit Deaf Havana last month (including a date at London's iconic Roundhouse venue).
Märvel to Release 'Double Decade' Vinyl Compilation
After releasing their 9th studio album 'Graces Came with Malice' in April 2022, followed by organizing their own two day festival Märvelfest and heading on a tour in Spain, the Swedish power trio Märvel continues the celebration of their 20 year anniversary.